Top Waikiki holiday packages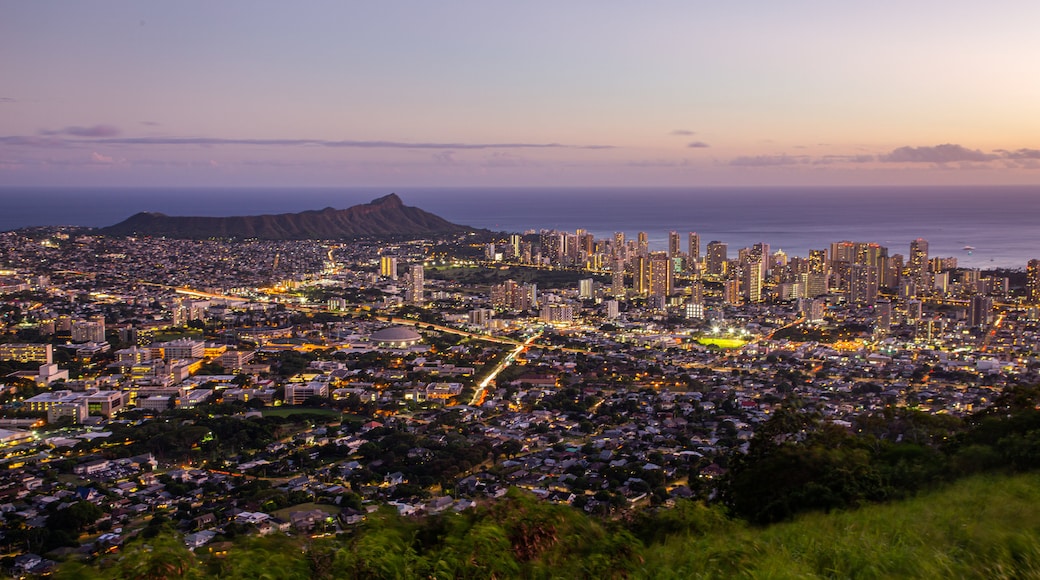 Waikiki Holiday Packages
A Waikiki holiday is definitely a holiday to remember. Here, you'll find waves primed for surfing, scenic hikes and incredible food, all set against a beautiful Hawaiian backdrop. Waikiki is home to one of the world's most famous beaches, and a long time hub for royals, celebrities and tourists alike. Whether you travel for unique experiences, or just to unplug and refresh your mind, you can do both with ease when you holiday in Waikiki.
Things to do In Waikiki
Almost everything is within walking distance, but you'll probably want to pick up a car hire in Waikiki to ensure you can make it all over the island. Wherever you end up, you'll certainly want to dedicate a few hours exploring Diamond Head. Although short, the hike up the side of the volcanic crater is steep—but it affords grand views of the city and ocean. Linger on the observation deck and don't forget your camera. Afterward, relax on Waikiki Beach if you can stake out some room if you'd rather find someplace a little less crowded, try Sans Souci Beach. What you miss in people-watching, you'll make up for with more room to stretch out, and more peace and quiet to unwind. If you're feeling adventurous, catch a wave! Waikiki's beaches and gentle swells are ideal for beginning surfers of all ages.
Shopping, Dining & Nightlife
For those who favour land-based attractions, Waikiki Beach Walk is an incredible open-air shopping destination with items you'll only find in Hawaii. Ideal for purchasing a trinket for yourself or for a gift, it's a must-stop on your shopping list. On nearby Kalakaua Avenue, you'll find Luxury Row, which is loaded with big brands and names just itching to be added to your closet.
Fuelling up after a long day of fun is crucial, and it's easy to find joy in the local cuisine. From retro burger joints to authentic Hawaiian food, it's all here in Waikiki. You'll also find fresh seafood aplenty and delicious cupcakes for dessert, so make sure you don't scarf down your Hawaiian barbecue too fast! You've heard that breakfast is the most important meal of the day, and we agree…but breakfast might interfere with sleeping in after a long day at the beach. That's okay, though—there are numerous appetising brunch spots, many with a view of Waikiki Bay. Ready to go dancing?
The nightlife in Waikiki is as diverse as its food. You'll find dive bars with daily specials and pool tables, as well as well as thumping nightclubs on and off Kalakua and Kapiolani. If live music is your love, it's easy to find any night of the week. Local bands, DJs at beach dance parties or jazz cafes are all within striking distance of one another. In addition to fruity cocktails and umbrellas, many bars boast more than 100 different beers on draft for the craft connoisseur.
What's Next?
Make your island dreams a reality. Whether you're dreaming of waves and a budding surfing career or yearning to disconnect and have a relaxing holiday, our Waikiki packages are your best bet. Count on Wotif to get you the best deals on your trip, whether you've got your heart set on Waikiki or are contemplating an Oahu Island holiday.
Things to do in Waikiki
Are you ready to grab your holiday by the horns and ride it off into the sunset? Travelling is all about experiencing new and wonderful things (no matter how late you stayed at the bar last night).
We've collated a bunch of epic Waikiki experiences for you to have a look at:
Top Waikiki hotels
Lowest nightly price found within the past 24 hours based on a 1 night stay for 2 adults. Prices and availability subject to change. Additional terms may apply.
Book your Waikiki holiday