Top Snowy Mountains holiday packages
3.5-star property
Bega Downs Motor Inn
4/5
Very Good! (290 reviews)
19 Jan. - 24 Jan.
5 night stay
Melbourne (MEL) to Canberra (CBR)
Jetstar • Return • Coach
Price was AU$593, price is now AU$496 per person
No surprises. Was exactly as I could see in the ad. Great for overnight business stay. Staff were friendly. Would definitely use it again.
Reviewed on 6 Dec. 2022
4.0-star property
Mantra MacArthur Hotel
Turner
4.2/5
Very Good! (776 reviews)
10 Jan. - 14 Jan.
4 night stay
Adelaide (ADL) to Canberra (CBR)
Virgin Australia • Direct return • Coach
Price was AU$841, price is now AU$707 per person
While the reception staff did their best to assist me with this situation, I really have to leave this review because in staying in likely 100's of hotels in my life - this has never happened to me, and it probably hasn't happened to many other travellers. I moved the single couch/chair in my room closer to the desk on my first night in the room to watch a show on my laptop. To my absolute horror and disgust were 2 USED condoms on the floor beneath where the chair had been. I stood staring because I was just so taken aback at seeing that. I called reception (on my mobile phone because the in-house phone wasn't working) and asked her to come and see something disgusting I had just found in my room. I felt absolutely disgusted for her that she had to clean up that mess in front of me. I did discuss with the property manager the next morning as well. Of course everyone was very apologetic and they waved my parking fee for the inconvenience, which I appreciated, however hopefully the incident will lead to better cleaning processes for the whole hotel. The restaurant was also closed, which I had intended on using and hadn't been notified of prior to my stay, so that was an inconvenience. The staff were very nice and did give my room a full service the next day. As a result, it has probably deterred me from staying here again though.
Reviewed on 10 Oct. 2022
3.5-star property
Nesuto Canberra
Canberra City Centre
4/5
Very Good! (1,630 reviews)
20 Jan. - 22 Jan.
2 night stay
Adelaide (ADL) to Canberra (CBR)
Virgin Australia • Direct return • Coach
Price was AU$657, price is now AU$600 per person
Great location, fantastic hot water pressure, comfy bed
Reviewed on 13 Nov. 2022
4.0-star property
Adina Serviced Apartments Canberra Dickson
Dickson
4.5/5
Wonderful! (996 reviews)
10 Jan. - 14 Jan.
4 night stay
Adelaide (ADL) to Canberra (CBR)
Virgin Australia • Direct return • Coach
Price was AU$846, price is now AU$780 per person
Always a comfortable home away from home. Staff are great, and the building is easily accessible yet quite private
Reviewed on 7 Dec. 2022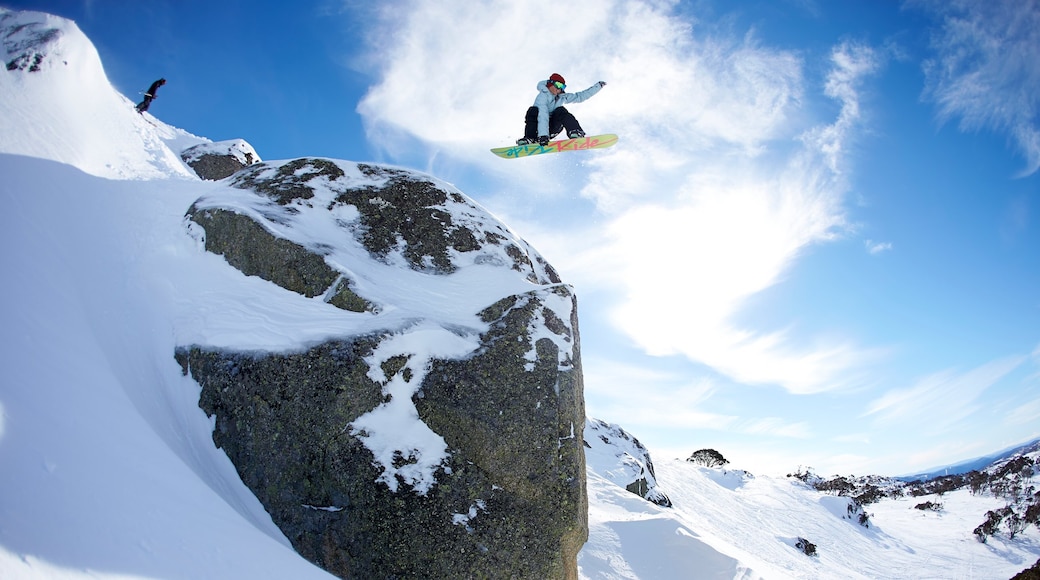 Book your Snowy Mountains holiday
Snowy Mountains Holiday Packages
Welcome to the Snowy Mountains. Locally known as "The Snowies", these alpine peaks are located in the Australian Alps and should be the next place on your holiday destination checklist. Just browse Wotif's great deals on Snowy Mountains holiday packages and book one immediately. And when we say immediately, we mean right this second .
Getting to &amp Around Snowy Mountains
Before booking one of our Snowy Mountains packages, be sure to figure out how you're going to get there. The mountains are both a good distance from Sydney and Melbourne, so flying in is a great option. From there, book Snowy Mountains car hire and make one of the more scenic drives on the continent. Be sure to pack some chains—the snowy conditions can make driving slightly difficult.
Visiting the Snowy Mountains
Let's be real, you're going to a place called the Snowy Mountains because you want to go skiing. And that's fantastic! Grab a set of skis, some poles, throw on a pair of goggles and make your way to the Perisher Resort. There are four villages to choose from here: Perisher Valley, Smiggin Holes, Guthega, and Blue Cow. All of them will let you hurtle down snowy slopes at Mach 38.
But hey, we understand that not everybody is Lydia Lassila, and if you fall into that category, no problem. There's all sorts of stuff to do here when there's no snow on the ground. Head to the Thredbo ski area and get yourself a mountain bike for a day of epic trail riding. Are you a novice? Never fear there are trails for all levels of riders.
But going on Snowy Mountains holidays aren't as much fun unless you live a little, so point those two rugged wheels downhill and cross one of the many suspension bridges. Don't look down.
Ah, who are we kidding? You're into the snow stuff. Remember that movie Cool Runnings ? You can live it for real by going on an exciting bobsled adventure. The Thredbo Bobsled is a great way to get the butterflies fluttering in your stomach. What's better than racing down an icy hill at death-defying speeds while hanging on for dear life during holidays to Snowy Mountains? Squadoosh, that's what!
A Day in the Capital
If you thought our deals on trips to the winter wonderland were spectacular, wait until you check out our offers on Canberra holiday packages. Leave potential frostbite behind and make the two-and-a-half-hour drive to Australia's capital city. Visit Parliament House, the Australian War Memorial and Canberra Museum and Gallery. Believe us when we say it's worth a day trip.
Enough dilly-dallying already. Scroll through Wotif's incredible list of Snowy Mountains package deals and book yours now. It's time you get high in the mountains.
Top Snowy Mountains hotels
Don't see what you're looking for?
See all available properties in Snowy Mountains
View all properties
Lowest nightly price found within the past 24 hours based on a 1 night stay for 2 adults. Prices and availability subject to change. Additional terms may apply.