Top Melbourne holiday packages
3.5-star property
Melbourne Stays - City Point Suite
Melbourne Central Business District
6 Jan. - 9 Jan.
3 night stay
Adelaide (ADL) to Melbourne (MEL)
Jetstar • Return • Coach
Price was AU$695, price is now AU$553 per person
Checking in was not good as had to ask many times for the confirmation email to gain access to the apartment. Very hard way to get the key, park the car and eventually enter the apartment.
Reviewed on 24 Oct. 2019
5.0-star property
Lancemore Crossley St. Melbourne
Melbourne Central Business District
4.6/5
Wonderful! (103 reviews)
6 Jan. - 9 Jan.
3 night stay
Adelaide (ADL) to Melbourne (MEL)
Jetstar • Return • Coach
Price was AU$660, price is now AU$535 per person
The most friendly staff and level of service I've experienced in any accommodation I've ever stayed at in Melbourne, nothing was a hassle. The room was great too, comfy bed and great amenities and food available.
Reviewed on 20 Nov. 2022
4.5-star property
Wyndham Hotel Melbourne
Melbourne Central Business District
4.4/5
Excellent! (586 reviews)
6 Jan. - 9 Jan.
3 night stay
Adelaide (ADL) to Melbourne (MEL)
Jetstar • Return • Coach
Price was AU$806, price is now AU$657 per person
Stayed in a two bedroom two bathroom unit. The unit itself was spotless and the kitchen was great! Had everything you could ask for. Bedrooms were small but manageable. Tram practically right outside. An enjoyable quiet stay. Would stay again
Reviewed on 16 Oct. 2022
4.0-star property
View Melbourne
4.4/5
Excellent! (1,002 reviews)
6 Jan. - 9 Jan.
3 night stay
Adelaide (ADL) to Melbourne (MEL)
Jetstar • Return • Coach
Price was AU$559, price is now AU$457 per person
Lovely hotel..comfy bed.. complimentary champagne was a nice touch..AWESOME view! Amazing buffet breakfast..lovely staff..LOVE the late check-out option.. Hubby and I really enjoyed our stay and we will most definitely be back for another staycation very soon!!
Reviewed on 4 Dec. 2022
4.0-star property
Flinders Landing Apartments
Melbourne Central Business District
4.3/5
Excellent! (649 reviews)
10 Jan. - 12 Jan.
2 night stay
Sydney (SYD) to Melbourne (MEL)
Jetstar • Return • Coach
Price was AU$485, price is now AU$398 per person
Greeting by reception and helpfulness was outstanding.
Reviewed on 4 Dec. 2022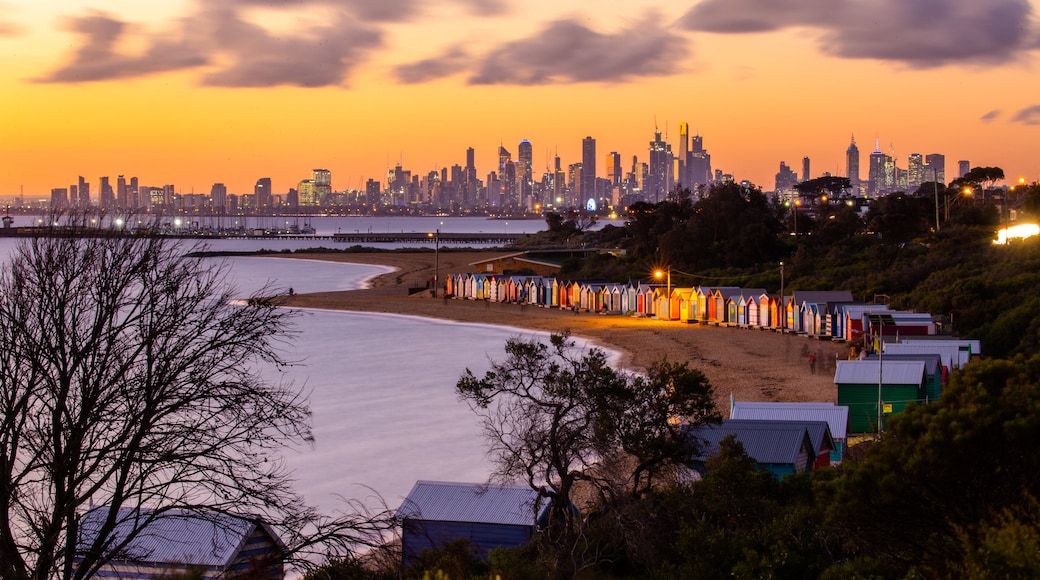 Book your Melbourne holiday
Melbourne Holiday Packages
You may think Bruce Wayne was the original Batman, but before he enlisted Lucius Fox to build him a bad-arse weapons cache, there was John Batman, founder of Melbourne (awesomely, the city was almost named "Batmania"). And yes, there are actual bats here as well, along with loads of other cool stuff. With world-famous markets and underground scenes that will make you wish you lived here, holidays to Melbourne are always worth the trip—or several trips! Whether you're here for a weekend or plan on sticking around for a while, you'll never run out of things to see and do in this vibrant metropolis.
Weekend Getaway
The city's location makes it a super-convenient Australian destination for quick trips—Melbourne to Sydney holiday packages are always bargains, and it's a short flight from cities like Brisbane, Canberra and Adelaide, too. If you've got a long weekend coming up, 3-night Melbourne holiday packages are all the rage, and you'll have the perfect amount of time to get the main attractions under your belt.
Royal Botanic Gardens: Just south of the Yarra River lies 30 hectares of garden serenity. If that seems like hyperbole, just wait until you get there. These Victorian-style landscaped gardens are "blossoming" with rare plants, quaint cottages and adorable animals ready for their close-up.
National Gallery of Victoria: The NGV, as the locals would say, is chockablock with masterpieces from ancient Egypt to the Renaissance and on to modern times. See things from a Cubist perspective—no, not the Rubik's kind—at the Picasso paintings. Oh, and there are fashion, multimedia and sculpture displays, too.
Queen Victoria Market: No Melbourne getaway is complete without a trip to "Queen Vic" or "Vic Market". This place is heaven if you're feeling peckish pick up artisan cheese, fresh bread and produce (if healthy snacks are your thing), then head to nearby Flagstaff Gardens for a picnic. Fun fact: It's the oldest park in Melbourne.
Dive In to Melbourne
Maybe you've got a few more days left in your holiday in Melbourne maybe you're just the type of traveller who loves to live like a local. And who wouldn't in this city? Any resident will tell you it's Australia's sporting capital, fashion capital, and coffee capital too! (Don't tell the Sydneysiders.) Try these under-the-radar scenes on for size:
Café culture: While you'll find plenty of communal tables and terms like "single-origin espresso", this scene isn't just for hipsters. Walk north up Lygon Street to Little Italy, and don't forget to stop for gelato along the way.
Melbourne laneways: Get lost for hours—in a good way. The street art on colourful Hosier Lane makes for some impressive selfies, while Hardware Lane—contrary to its name—is actually filled with restaurants.
Cycling: Don't worry—Melbourne is mostly flat, so you don't need to be an athlete to see the city from two wheels. Hop on a Blue Bike and take to the Capital City Trail, which makes a ring around the CBD.
Beyond the CBD
Melbourne holiday activities aren't limited to the city centre. Drive 15 minutes in any direction and you're bound to hit something interesting. Put your wheels from that Melbourne car hire to good use and get out there!
Abbotsford Convent: No vows of silence required at this convent turned cultural centre east of the city centre. Aside from the stunning architecture, you'll find markets, cinemas, art shows, shops and restaurants.
St. Kilda: Experience a classic seaside getaway in this southern Melbourne neighbourhood. Families with little ones will love Luna Park and its giant gilded carousel, while adults can relax in the St. Kilda Sea Baths or just sprawl out on the beach.
Wine country: Who doesn't love a day that's red, white, and happy all over? Draw straws for the deso and head out to Yarra Valley to swirl and sip. Enough said.
You don't need a Bruce Wayne-sized budget to take a trip to the "Most Liveable City in the World" (true story!). All you need is one of Wotif's awesome Melbourne flights and accommodation packages—and a travelling buddy who totally understands your need for coffee, hidden hangouts and adventure. It's all on offer here!
Top Melbourne hotels
Lowest nightly price found within the past 24 hours based on a 1 night stay for 2 adults. Prices and availability subject to change. Additional terms may apply.