Top Auckland holiday packages
4.5-star property
Swiss-Belsuites Victoria Park Auckland
Auckland Central Business District
No reviews
15 Nov - 19 Nov
4 night stay
Sydney (SYD) to Auckland (AKL)
Jetstar • Direct return • Coach
Price was AU$1,302, price is now AU$997 per person
Pretty good. Quiet. Clean central to grocery shop n Yume Japanese restaurant 30m away. We would stay there again.
Reviewed on 19 Jul. 2023
3.5-star property
President Hotel
Auckland Central Business District
No reviews
15 Nov - 19 Nov
4 night stay
Sydney (SYD) to Auckland (AKL)
Jetstar • Direct return • Coach
Price was AU$1,080, price is now AU$864 per person
Bathroom smelt musty. TV reception terrible. Staff gave poor instructions and information about parking. 2 out of the 3 lifts not working Sunday morning. Quiet for central Auckland
Reviewed on 24 Sep. 2023
5.0-star property
Hotel DeBrett
Auckland Central Business District
9.4/10
Exceptional! (833 reviews)
15 Nov - 19 Nov
4 night stay
Sydney (SYD) to Auckland (AKL)
Jetstar • Direct return • Coach
Price was AU$1,563, price is now AU$1,273 per person
Fabulous service, amenities and location. Would highly recommend and will stay again.
Reviewed on 11 Jun. 2023
Prices and availability subject to change. Additional terms may apply.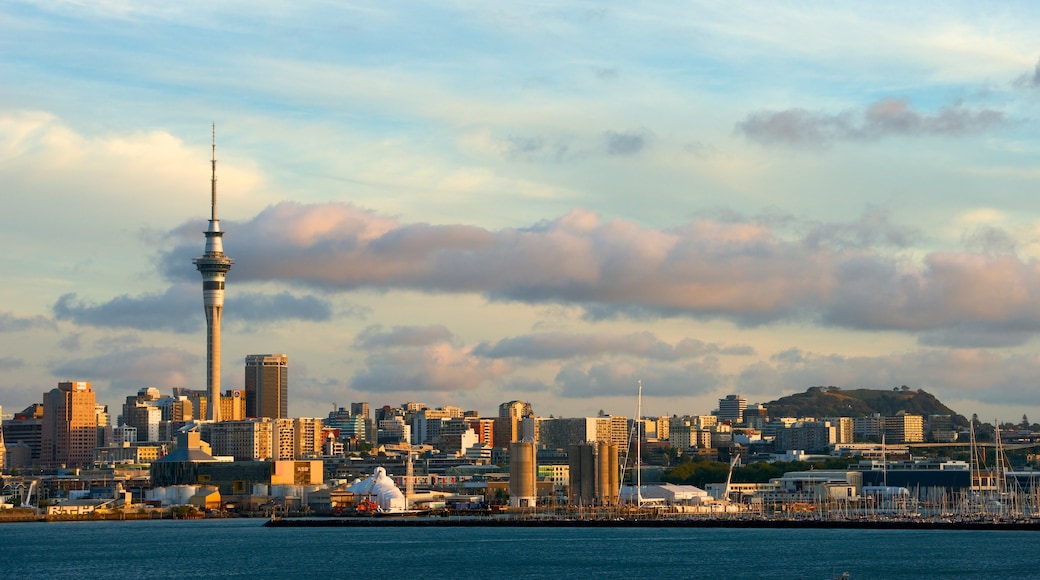 Book your Auckland holiday
Auckland Holiday Packages
A country with more sheep than people seems made up, right? How can a nation call itself a nation if there are more animals that look like clouds with legs than human beings? It can't possibly be true! Oh, but it is true. New Zealand is loaded with those white furballs. But enough about the creatures you count before nodding off at night let's talk about the country's biggest city. Auckland is the perfect place for your next holiday extravaganza. The sights, the sounds and the wine will make for a truly incredible experience. All you have to do is book one of Wotif's fantastic Auckland holiday deals and you'll be off.
A Kiwi Walkabout
Look around, will ya? You're in a brand-new city full of excitement and adventure. The possibilities for fun here are endless, so book a room today and get ready to explore. Book Auckland car hire and you'll be able to see things at your own pace, so here's a short list of things to see and do while hobnobbing around town:
Auckland Art Gallery Toi o Tamaki – If you're looking for the biggest, most extensive collection of national and international creativity, you've come to the right place. You can spend hours upon hours roaming these halls gazing at the insane works of art. The massive collection of Maori paintings by Gottfried Lindauer is one of the more impressive sights in the joint.
New Zealand National Maritime Museum – Located on the beautiful Auckland waterfront, this is a great place to spend an afternoon. There are all sorts of exhibits, ranging from the whaling and sealing culture to ancient Maori sailing vessels. You can even board seaworthy ships like a floating steam crane and a ketch-rigged scow.
Sky Tower – Have you ever dreamed of taking in New Zealand's biggest city from the top of the tallest man-made structure in the Southern Hemisphere? Now you can. All you need to do is go for a 328-metre elevator ride to the top of the Sky Tower. Once you're up there, enjoy a meal at the revolving restaurant, then head outside to the sky deck for a few photos. Your Instagram followers will thank you for it.
Wine, Wine and More Wine
It's no secret that New Zealand is home to some of the best wineries in the Southern Hemisphere, and the wine region around Auckland is no slouch. But how do you get the best of the best in terms of liquid velvet? You join a wine tour, old chap. Here are a few from the Auckland Wine Trail we think will make your trip that much better:
Coast to Coast – You could take an exclusive tour of the east or west coast…but why not just combine the two? The Coast to Coast Tour is the best of both worlds, as it offers you two winery tastings on the west coast and three on the east. And when it's all said and done, you'll be treated to an incredible platter lunch.
Waterfalls and Wines – Yes, it is possible to go on an insane waterfall tour while expanding your palate with sparkling whites and dark reds. In between your rainforest hikes to stunning waterfalls, you'll enjoy tastings at four nearby wineries and a multi-course meal at an award-winning restaurant. We're jealous of you just thinking about it.
Volcanoes and Vines – If water cascading over a rock cliff into a pool below doesn't quite do it for you, perhaps a fire-breathing mountain will. You'll taste the best of the best at four vineyards and be treated to a spectacular lunch spread at Villa Maria. Speaking of Villa Maria, this incredible winery is located on the slopes of Maungakiekie, the region's largest dormant volcano. The views from the top are second-to-none and will provide some of the best Auckland holiday photos of all time.
The time for you to bid adieu to endless deadlines is over. They can be pushed back by a week or two. And hey, why not extend your trip to the south? Book one of Wotif's incredible Queenstown holiday packages and tell your boss you'll be back when you feel like it.
Top Auckland hotels
Lowest nightly price found within the past 24 hours based on a 1 night stay for 2 adults. Prices and availability subject to change. Additional terms may apply.