First of all, before we say anything else, I have a confession to make. I always thought being an Australian and celebrating Halloween was meant to be selling out. Doesn't it make you officially un-Australian and a basic witch? Not according to our blog editors, who say this is the one time of the year that people appreciate my niche interest in all things sppoooOOOky. And I'm always happy to be your ghostess with the mostest 👻
So, are you in the mood to question your existence, challenge your understanding of the different planes of reality, and generally just pee your pants 'cause of scary? Then these are the Australian ghosts you need to meet and where to find them!
1. Gladesville Mental Hospital, NSW
If you want to up your odds of seeing a spirit or spectral, head to Sydney and the Gladesville Mental Hospital (formerly known as the Tarban Creek Lunatic Asylum). Like many psychiatric hospitals that have been around for a while, some really terrible stuff happened here. In trying to treat and rehabilitate some of society's most vulnerable members, many were also neglected and abused. That misery has been cemented to this location, with about a thousand patients still remaining on site, buried underneath the asylum.
Ghosts to look out for: An attendant who was bludgeoned with a broom and a lady patient who was disfigured by an excessive application of electroshock therapy.
Stay nearby: Sydney is full of amazing properties. Why not go luxe at the QT Sydney?
2. Picton, NSW (Australia's most haunted town)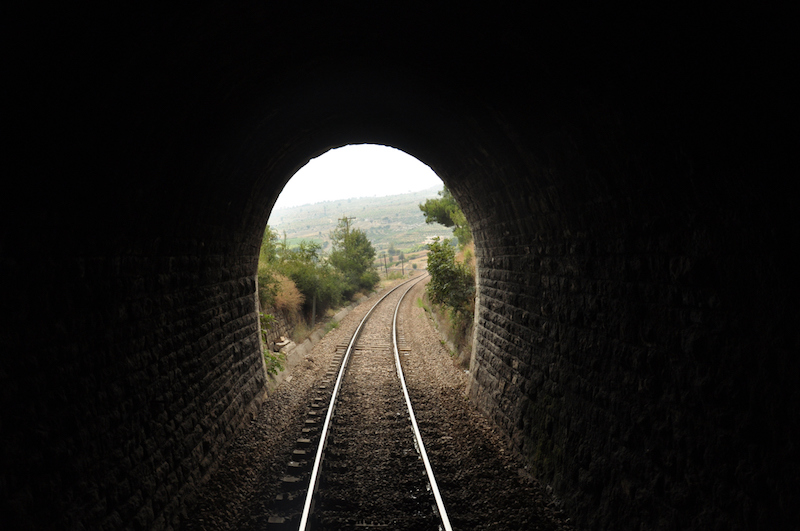 While you're in NSW, step out of the hustle and bustle of the city and head southwest to the small, idyllic township of Picton. Touted as the most haunted town in the whole country, it is home to the Redbank Range Railway Tunnel, a must-visit for all ghost hunters. It was once a pretty stock-standard train tunnel, then a storage for WWII weapons and ammo, then a mushroom farm, but it was always a home for the paranormal. The most noteworthy tunnel ghost is Emily Bollard, who was struck by a train here in 1916. She's been hanging out ever since, reportedly without her face 😱
If you love kids, head to the old maternity hospital to be lulled to creep by the cries of spectral babies. A rather horrible matron who supposedly had a penchant for murdering her patients also likes to chill here and visitors have reported feeling icy-cold fingers wrapping around their throats.
Want a more relaxed approach to haunting? Picton's Imperial Hotel has unfortunately closed, but back in the day it had a groovy ghost who loved nothing more than banging out some sweet tunes on the pub's old, unplugged jukebox.
Ghosts to look out for: The bearded man who inhabits Wollondilly Shire Hall and the 1800s brother-and-sister duo who play in the Picton cemetery.
Stay nearby: If sleeping in a haunted town is a bit too spooky for you, nearby Camden (12km away) has some wonderful stays. Have a look at the Camden Valley Inn.
3. Fremantle Prison, WA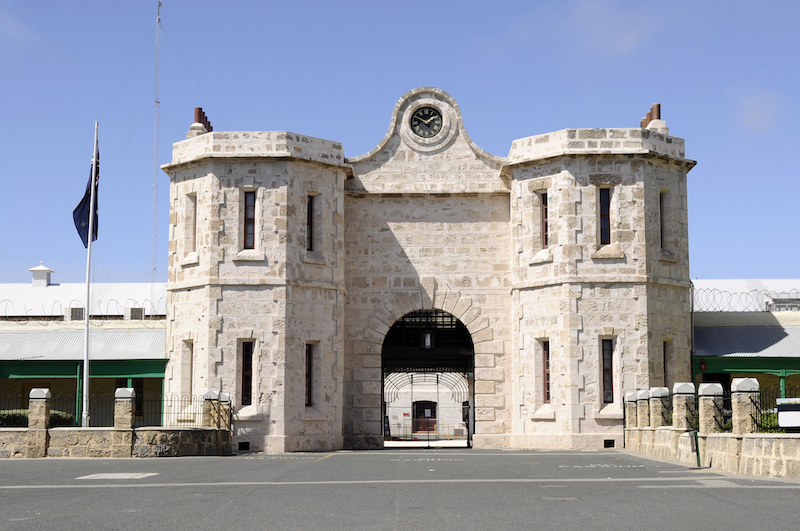 You can't go ghost hunting without checking out at least one of the many old prisons dotted around Australia. One with a particularly rowdy and gruelling history is Fremantle Prison in WA. They even run ghost tours, so you have no excuse for being a lazy bones when it comes to chasing your fright night. Initially, this site was used for convicts sent over from Britain, then for locally sentenced prisoners. It's seen riots, fires, chain gangs and floggings. 43 men and one woman were hung at Fremantle's gallows, and many more died here due to prison violence. It's a sordid history, and the remaining echoes of the past continue to play out within the prison's walls to this day.
Ghosts to look out for: Martha Rendell, who was hanged for murdering her three stepchildren, and Jack the library ghost (he will breathe into your face with his rancid breath – delicious!)
Stay nearby: Fremantle's not all ghosts and spooks. Head to Esplanade Hotel Fremantle – by Rydges for some seaside style.
4. Port Arthur, TAS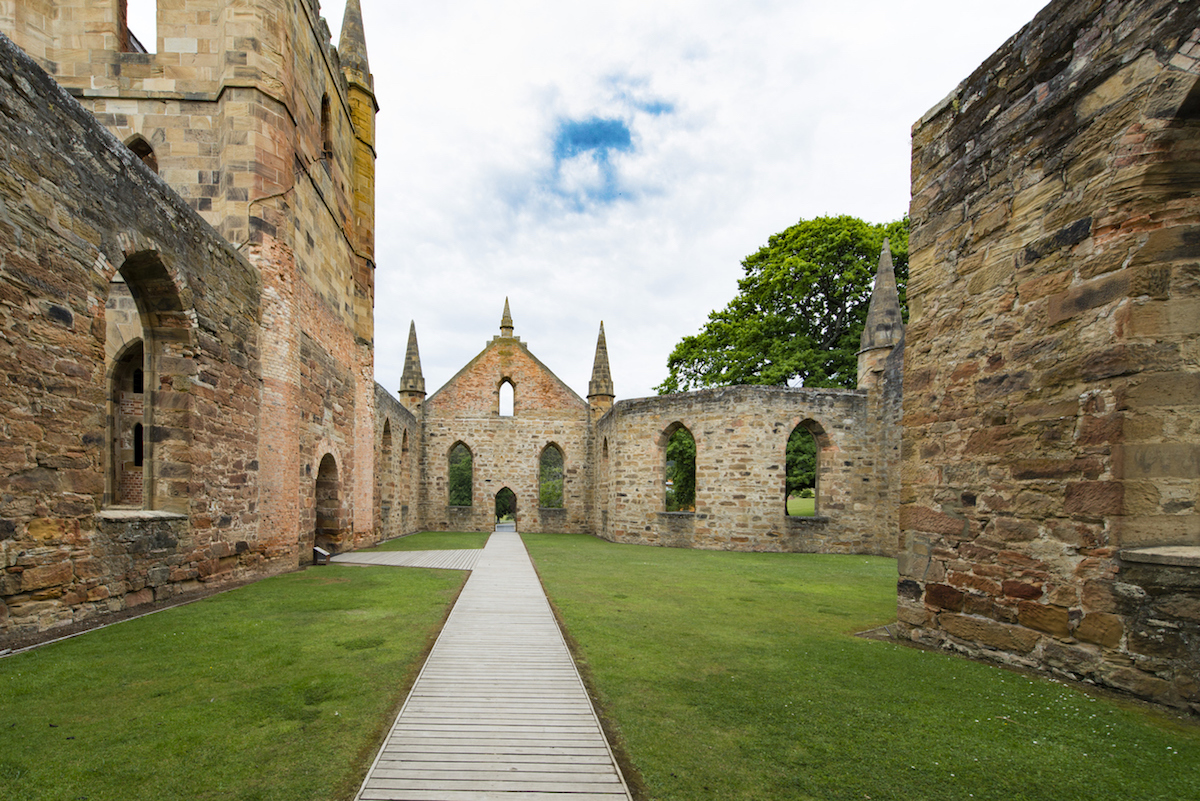 In the theme of very-early-colonised spaces, head south as far as you can (in Australia) to a sombre, yet fascinating site. Port Arthur exists now as an open-air museum and heritage-listed area but it was established as a penal colony and the end destination for the hardest of convicted criminals. Surrounded by shark-infested waters and with limited physical access to the rest of Tasmania, prisoners would often commit murder just to get the death sentence and escape their harsh exile. The stories are endless and today there are many excellent tours (including a paranormal investigation experience) that will share them with you.
Ghosts to look out for: The blue lady who died in childbirth, still looking for her child in the afterlife.
Stay nearby: Port Arthur is a beautiful part of the world with some great stays. Make the most of the scenery at Port Arthur Villas.
Have a boo-tiful and fangtastic Halloween. Enjoy your ghost chasing!
PLAN YOUR SPOOKY GETAWAY