This might be controversial but it needs to be said: summer is MASSIVELY overrated. Winter is the superior season by far and Aussie winter getaways are soooo much better than summer ones. Here are 14 reasons why.
1. Snow rules!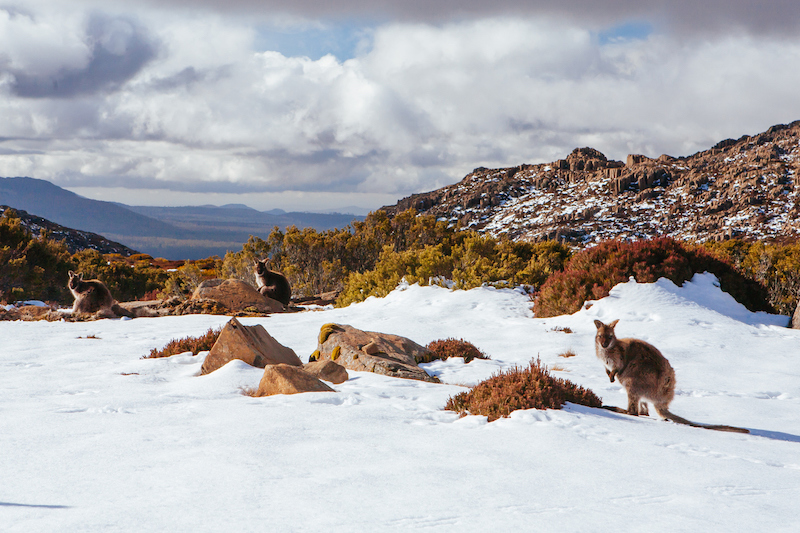 Snow is cool… literally. It looks gorgeous and turns everyone into big kids (hello snowball fights, sledding and snowmen!). I'll take a snowy escape over a beach break any day.
2. Sand drools
Okay, sand is actually pretty wonderful when it's warm and dry on the beach, squishing between your toes. But it doesn't stay there – oh, no. In fact, sand seems to spend a lot more time inside your car… or back at your house/holiday home… or in your clothes. Literally today, I took a clean pair of socks out of a drawer, unrolled them to put them on and ended up with half a beach on my lounge room floor. Why?! How?! I haven't been near a beach in a month – and it was almost 1,000km away! Get out of my house (and my life), sand. At least snow just melts into water,
3. Awesome festivals
Sorry summer, but winter's got ALL the best festivals. We're talking Dark Mofo in Hobart, TAS, Vivid in Sydney, NSW, WinterWild in the Apollo Bay, VIC, Jumpers and Jazz in July in Warwick, QLD, the Opal Festival in Coober Pedy, SA, the Canberra Writers Festival in the ACT, Cabin Fever in Busselton and the Margaret River, WA, the Beanie Festival in Alice Springs, NT… the list goes on! It's enough to tempt anyone out of hibernation.
4. Foodie getaways
Yeah, I know you can go on a foodie trip any time you like. But it's sooo much more satisfying in winter, when the cool days and long, dark nights feel like they're made for feasting. Check out classic foodie hot spots like Orange in NSW, the Yarra Valley in VIC, the Barossa in SA, or Launceston in TAS (Wotif's Aussie Town of the Year for 2022 and a newly named UNESCO City of Gastronomy). Or, if you're a wine lover, head to the Mornington Peninsula in VIC for the Winter Wine Weekend (11-12 June 2022).
5. You can make a serious dent in your Aussie travel bucket list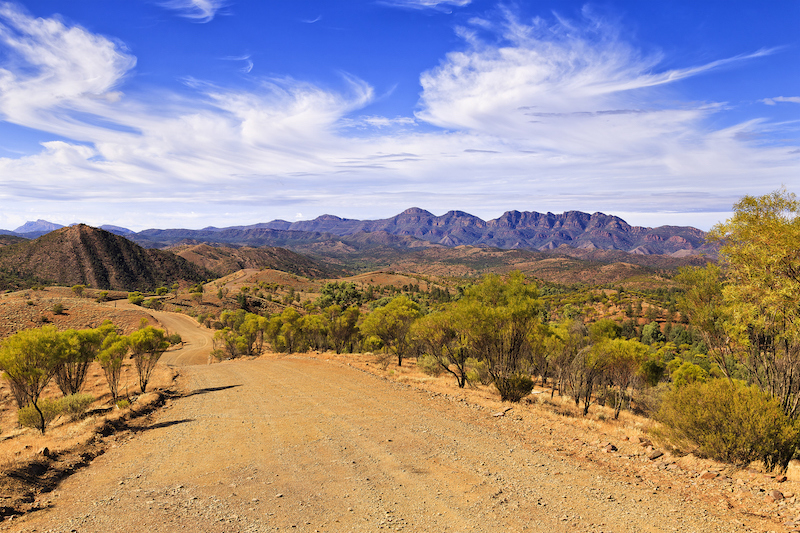 Winter is hands-down the best time to visit Uluru… and the Great Barrier Reef… and Kakadu… and the Flinders Ranges… and the Kimberley… and Arnhem Land… So many of Australia's most incredible sights and experiences are in tropical and desert climate zones, which are warm and dry in winter, but steamy, stormy and sometimes even inaccessible in summer. If you want to put some ticks on your Aussie travel bucket list, winter is the time to do it.
6. JACKETS!
Come on, who doesn't love a good jacket? Or an awesome, cosy scarf? Or a super cute beanie (I'll take mine with animal ears, please and thank you). Winter has the best wardrobe options, whether you're at home or away. Summer fashion is all about survival 🥵
7. Hot chocolate
With DOUBLE marshmallows! Sure, you can have it in summer too but it's just not as good. Bonus points if you're sipping it by an open fire… maybe in the Blue Mountains? 😉
8. You can still go to the beach… if you must 😜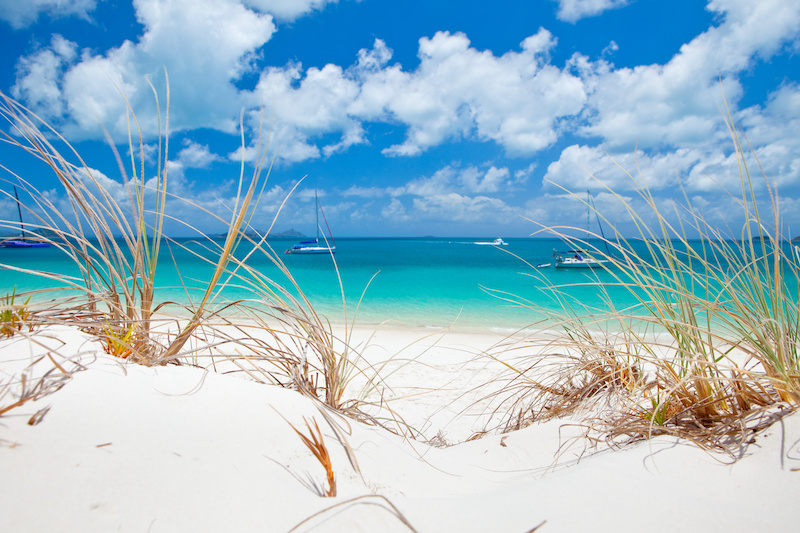 Still not a fan of winter? That's okay – I've got a few more points left to convince you. But if I don't, don't worry! One of the most awesome things about Aussie winters is you can STILL get your sun-and-sand fix if you really need it. The Whitsundays, Broome, Cairns, Port Douglas, Magnetic Island, and Exmouth are sunny and gorgeous all year round (and that's just to name a few).
9. Sunburn is the worst
When you were a kid, did your mum tell you to rub sliced tomato on your sunburn? And were you horrified when said tomato LITERALLY COOKED from the heat in your skin? Well, that happened to me and it might have scarred me for life. Give me winter holidays, when I can sightsee and bushwalk all I like without sizzling like a sausage 🌭
10. Mulled wine, mulled gin, mulled cider, mulled whisky… mulled everything!
Mulled drinks are 1,000 times tastier than non-mulled ones and you can only properly enjoy them when it's cold. Prove me wrong.
11. FIRE!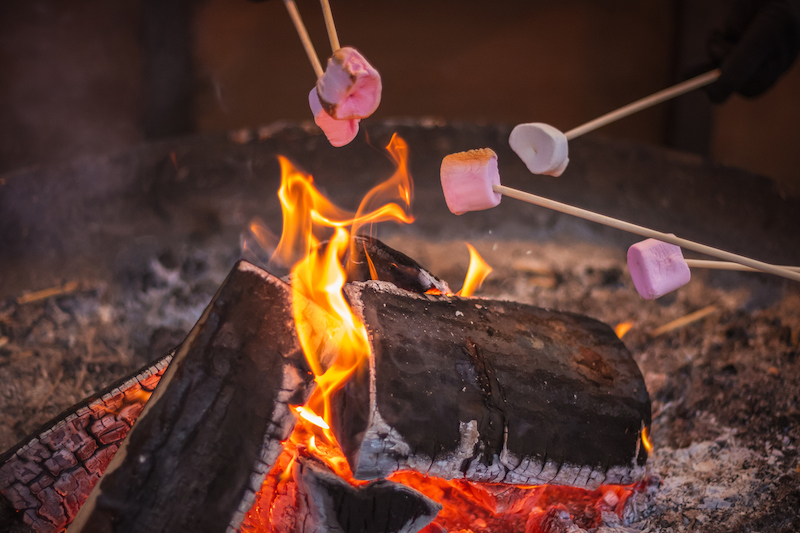 Is there anything more comforting than snuggling up by a cosy fireplace? Or toasting marshmallows over a crackling fire pit? They're two of the most perfect cold-weather activities – and two more reasons why I'm Team Winter for life 😝
12. Bugs buzz off
Cooler weather means fewer mozzies and flies. Whether you're barbecuing at home or enjoying a holiday picnic, I call that a win, win, win.
13. Christmas in July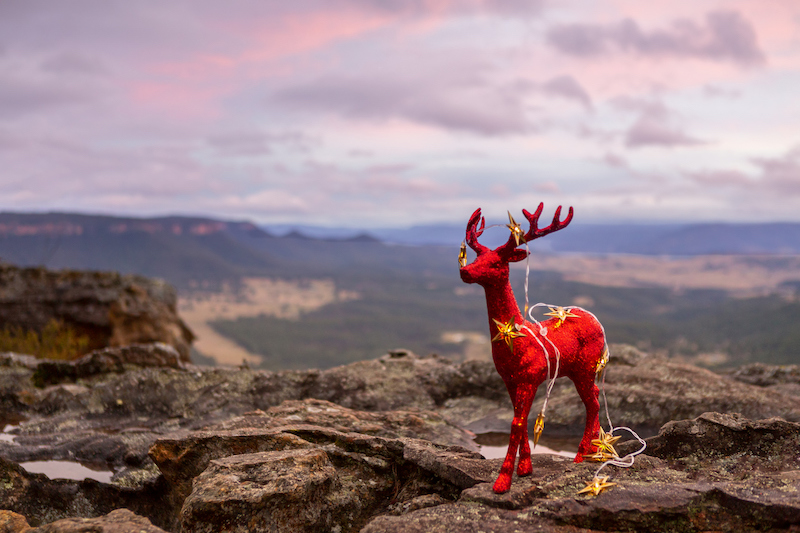 Sure, we might not have the "traditional" white Christmas in Oz – but having our winter in the middle of the year just gives us an excuse to celebrate (and feast) twice. Christmas in July might not be the real deal, but with all the food and trimmings minus the weeks of build-up and social obligation it's pretty darn great. It's a great excuse for a holiday too, with Chrissy in July celebrations happening all over the country.
14. Cold mornings are PERFECT for sleep-ins
And isn't that what holidays are really all about? 😉
PLAN YOUR WINTER GETAWAY
Heads up! Due to COVID-19, government restrictions are in constant review and travel guidelines may changes and attractions before scheduling trips or making bookings, take extra care and follow all rules.