Top Wellington holiday packages
2.0-star property
Hotel Waterloo & Backpackers
Pipitea
3.7/5
Good! (841 reviews)
23 Mar - 30 Mar
7 night stay
Sydney (SYD) to Wellington (WLG)
Air New Zealand • Return • Coach
Price was AU$1,267, price is now AU$1,108 per person
For the price it was good. Noisy at night with traffic and thin walls but it was clean and had what we needed. Was a shame the lockers and pool table were broken
Reviewed on 7 Feb. 2023
4.0-star property
Mercure Wellington Central City Hotel and Apartments
Te Aro
3.6/5
Good! (1,014 reviews)
23 Mar - 30 Mar
7 night stay
Sydney (SYD) to Wellington (WLG)
Air New Zealand • Return • Coach
Price was AU$1,794, price is now AU$1,584 per person
Friendly efficient service. Hotel tired but clean and comfortable
Reviewed on 1 Feb. 2023
3.5-star property
Courtenay Village
Te Aro
4.1/5
Very Good! (218 reviews)
23 Mar - 30 Mar
7 night stay
Sydney (SYD) to Wellington (WLG)
Air New Zealand • Return • Coach
Price was AU$1,856, price is now AU$1,644 per person
The property is in a great location on Courtenay Place, lots of dining options around and buses at the front door. The key instructions worked perfectly. The lift was a bit old and seemed dodgy but worked. The apartment was very large and overlooked a quiet back street. Full kitchen, 2 separate bedrooms, and lots of space. Would recommend.
Reviewed on 4 Jan. 2023
3.0-star property
Sojourn Apartment Hotel - Ghuznee
Te Aro
4.3/5
Excellent! (7 reviews)
23 Mar - 30 Mar
7 night stay
Sydney (SYD) to Wellington (WLG)
Air New Zealand • Return • Coach
Price was AU$1,859, price is now AU$1,647 per person
Lady in reception was very helpful and friendly when we arrived at the apartments. We stayed one night there and the bed was really comfortable and we slept well. We found that the new morning staff were not so helpful, they were pleasant. Only wished when we stayed there that we were provided with a map of the area's around the.apartments and a menu of a breakfast, as well as a tv guide.
Reviewed on 9 Dec. 2022
4.5-star property
Quest on Johnston
Wellington CBD
4.3/5
Excellent! (1,096 reviews)
23 Mar - 30 Mar
7 night stay
Sydney (SYD) to Wellington (WLG)
Air New Zealand • Return • Coach
Price was AU$1,807, price is now AU$1,604 per person
Room was clean and had everything required. However for a 1 bedroom apartment was very small. Was long and skinny with not enough room to even open front door fully into hallway. Had 2 small windows which let in little natural light so you needed the lights on all the time even when a glorious sunny day. Sure there must be other rooms in building with better space this wasn't it I won't be staying here again to find out.
Reviewed on 2 Jan. 2023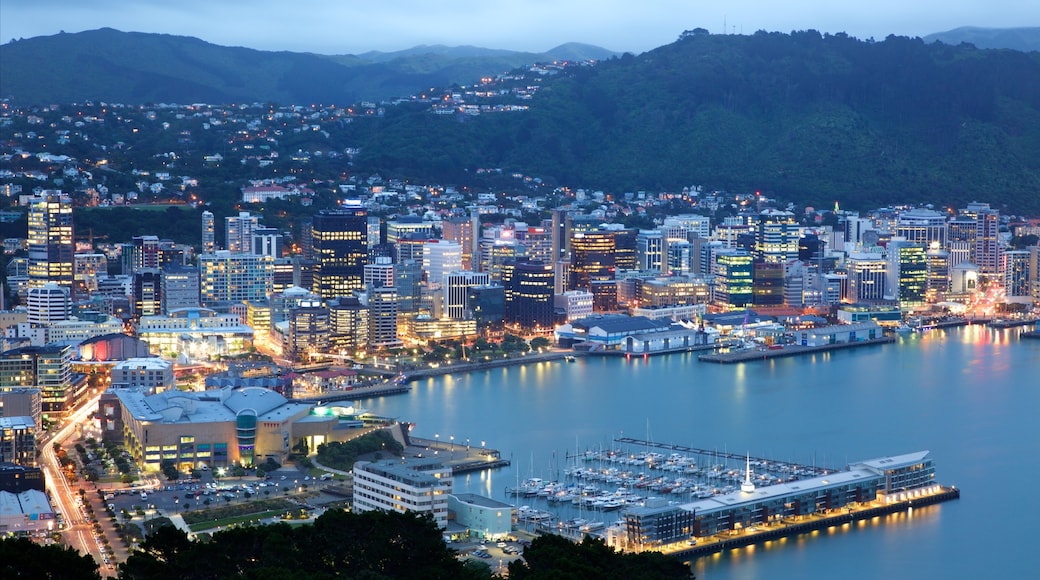 Book your Wellington holiday
Holidays To Wellington
New Zealand's happening capital has stacks of things to do, from bustling cafés to a Middle Earth experience.
Built around a big blue harbour and backed by rolling hills, Wellington is said to have more bars and restaurants per capita than NYC (whatever the exact number, it's definitely a lot). Nature lovers, hipsters, movie buffs and pretty much everybody else will adore Wellington, for its gardens and wildlife sanctuaries, amazing food and coffee, fascinating museums and film workshop tours. Book your Wellington holiday package with us and start your New Zealand adventure in its capital of cool.HistoryA Polynesian explorer named Kupe discovered Wellington in 950 AD. In the 1840s, Europeans began to arrive. The New Zealand Company chose the name Wellington to honour the Duke of Wellington, one of its supporters. In 1865, Wellington took Auckland's place as the capital of New Zealand.Things to doRight next to Wellington's spectacular harbour you'll find the Museum of New Zealand Te Papa Tongarewa. Here are six floors of fascinating art and exhibitions with categories ranging from Maori to Art to History. See a real-life colossal squid up close, shake up your holiday in the Earthquake House and take a look at hundreds of art works spread through 11 galleries.
There are plenty of places to enjoy the outdoors in Wellington. Wellington Botanic Garden has 26 hectares of forest and flowers, including the Lady Norwood Rose Garden, a geometric pattern of rose beds arranged by colour. If you want to see some of New Zealand's rarest and most interesting wildlife (plus a gorgeous reservoir to walk around), make sure you visit Zealandia. Wander through protected native bush and keep your eyes peeled for rare birds and lizards. Or mix it up with a Zealandia by Night tour.
If you need more sights to see in this harbourside city, the Beehive is probably Wellington's most interesting-looking government building – it's shaped just how it sounds. Wellington Zoo, Wellington Museum and Space Place at Carter Observatory should all help to keep you and the whole family busy.
If you're a fan of legendary filmmaker Peter Jackson (of Lord of the Rings fame), go behind the scenes of the studio responsible for LOTR's special effects: Weta. Take a tour of the Weta workshop for props and costumes, plus crew members telling stories of the creative process.Shopping and diningWellington has heaps of unique local shopping opportunities, from the markets of fresh local food and wine to the quirky shops and second-hand goodies of Cuba Street. There's a thriving restaurant scene ranging from fancy to simple and easy. The craft beer scene is equally impressive, there are heaps of cafes to chill out in, and if you want to bring back the brunch, this is the place.Getting hereIt's easy to get around on your Wellington holiday. The city centre is small enough to walk across, and the public transport system includes buses, trains, ferries and a cable car. To get here, bundle up your flights and accommodation into a Wellington holiday package on Wotif, and you'll be on your way in no time!
Top Wellington hotels
Don't see what you're looking for?
See all available properties in Wellington
View all properties
Lowest nightly price found within the past 24 hours based on a 1 night stay for 2 adults. Prices and availability subject to change. Additional terms may apply.
Recommended cities for you