Top Beerwah holiday packages
3.0-star property
Aegean Apartments
Mooloolaba
8.2/10
Very Good! (227 reviews)
22 Jul - 29 Jul
7 night stay
Adelaide (ADL) to Maroochydore (MCY)
Jetstar • Return • Coach
Price was AU$1,410, price is now AU$1,098 per person
Great location and views of beach and Marina. Exceptional service provided by hosts Jacqui and Paul.
Reviewed on 1 Jun. 2023
4.5-star property
Noosa Residences
Noosa Heads
9.8/10
Exceptional! (92 reviews)
22 Jul - 29 Jul
7 night stay
Adelaide (ADL) to Maroochydore (MCY)
Jetstar • Return • Coach
Save 100% on your flight
Price was AU$2,794, price is now AU$2,332 per person
fantastic property and staff. close to all amenities and beaches. easy, clear communications. we will be back!
Reviewed on 30 Nov. 2022
3.5-star property
On The River Apartments
Maroochydore
8.8/10
Excellent! (39 reviews)
17 Jul - 24 Jul
7 night stay
Melbourne (MEL) to Maroochydore (MCY)
Jetstar • Return • Coach
Price was AU$1,173, price is now AU$1,006 per person
This has got to be one of the best places I have stayed in so far in Australia,Peter and carol who run the place were so accommodating made me feel at home the customer care was second to none! Peter gave me a lift to the airport I never asked he just offered, the building was spotless the pool was great, my accommodation was wonderful clean and spacious going to book for next year already and look forward to seeing the wonderful hosts again Thanks guys❤️
Reviewed on 26 Jan. 2023
4.0-star property
Seachange Coolum Beach
Coolum Beach
9.2/10
Wonderful! (254 reviews)
22 Jul - 29 Jul
7 night stay
Adelaide (ADL) to Maroochydore (MCY)
Jetstar • Return • Coach
Price was AU$1,401, price is now AU$1,204 per person
Overall a good experience the pool was great and the spa.
Reviewed on 27 Sep. 2022
4.0-star property
Noosa Place Resort
Noosaville
9.2/10
Wonderful! (352 reviews)
22 Jul - 29 Jul
7 night stay
Adelaide (ADL) to Maroochydore (MCY)
Jetstar • Return • Coach
Price was AU$1,433, price is now AU$1,273 per person
Quiet and user friendly. The property is located next to Noosa River - very nice environment.
Reviewed on 19 Jan. 2023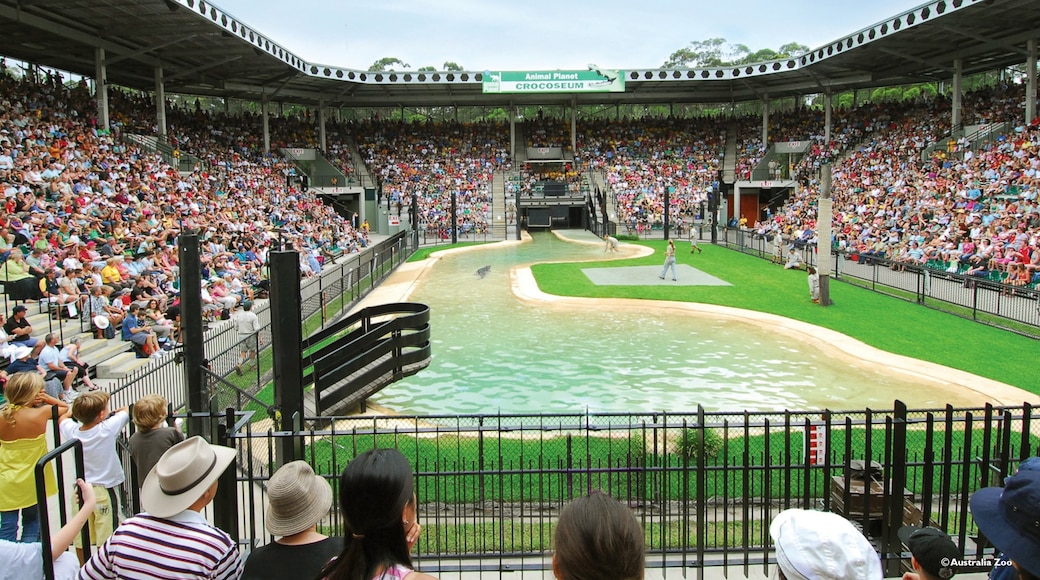 Book your Beerwah holiday
Wotif is here to help you save your precious moolah.
We'll bundle your flight and hotel bookings into a convenient package.
With your extra funds, you'll never run out of things to do in Beerwah.
If you get moving, you can save as much as AU$245. And consider the choices you have with more than 550 airlines and 665,000 worldwide properties, it's easy to design your dream holiday.
Some of the most competitive prices under the sun can be found on Wotif. So pack your luggage, dig out your passport and hit the skies!
Beerwah Accommodation
There's no time to hesitate when it comes to reserving a place to stay. With only 8 accommodations in Beerwah, you'd best nab one of Wotif's incredible deals before it's too late.
You've pulled all-nighters for this getaway, right? Then it's only right that you should stay somewhere with terrific facilities and excellent reviews. Our favourites are the Glass On Glasshouse and Maleny Terrace Cottages.
Car Hire in Beerwah
If you're landing at Sunshine Coast Airport, check out the deals at Alamo Rent A Car or Enterprise. Don't worry about public buses or pricey taxis — their offices are just an easy stroll from the arrivals hall.
Holidays to Beerwah
Unfurl your world map and fish around the back of your lounge for a pen. It's time to cross Beerwah off your wish list. But before you do, let's learn a bit about the essentials.
Beerwah is within easy driving distance of a couple of significant cities. You'll be able to easily access this town from Caloundra, which is 18 kilometres away to the east. Caboolture is also just 25 kilometres to the south.
Top Beerwah hotels
Lowest nightly price found within the past 24 hours based on a 1 night stay for 2 adults. Prices and availability subject to change. Additional terms may apply.
Recommended cities for you