There's nothing better than a clever money-saving hack… unless it's a clever money-saving HOLIDAY hack. We asked the Wotif team for their personal tips and tricks for saving on travel. Check them out!
When to book
The early bird catches the worm! But according to Warren Khin, New Zealand Accommodation Manager, the last-minute lizard can score an awesome deal too.
"Great deals are available either really far out, when hotels are looking to build some business, or they are sold very last-minute as 'distressed' inventory (which means the hotel needs to sell, sell, sell!)."
Just remember that for a really great last-minute deal, you'll probably need to be flexible. You'll usually find the best bargains when and where there's extra rooms left over – for example, on less popular nights or during a destination's quiet season.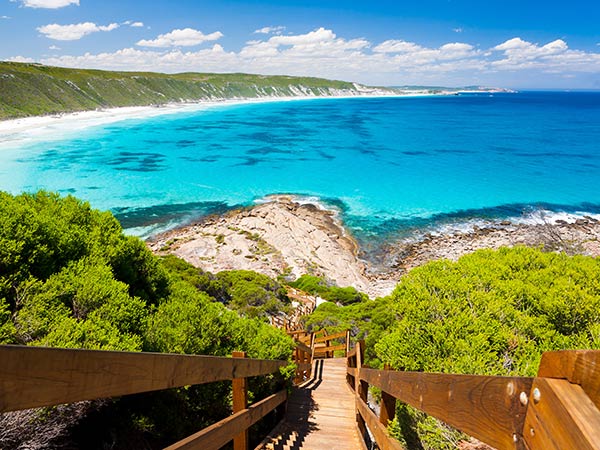 How to find a great deal
No matter when you're booking, there are some easy-peasy tricks that'll help you find top travel deals. Sarah Ray, Queenstown Accommodation Manager, says…
"Always sign into travel booking sites to unlock deeper discounts on hotels. These logins are generally available at no cost and are more and more common these days. And be sure to check the rates on your mobile to see if there is a mobile-exclusive deal."
Secret deals? Sign us up! Wotif's hidden deals are called Mates Rates and you can find them anytime by logging into your Wotif account or using the Wotif app (available for iPhone and Android. If you don't have an account, you can create one here.
Of course, nothing beats a good ol' bargain hunt. Brand Manager Bec Hurley says…
"I find being flexible on dates can help you get the best deal. If you aren't locked to a date, you can hunt around for the time that offers the best deal (as long as the weather is not too horrific)."
Sometimes you don't even need to search for bargains. Marketing Analyst Archina Turner-Mobbs reckons you should let the deals come to you.
"Sign up for travel newsletters/emails. Great deals are sent out regularly, and you can often find inspiration for your next holiday as well."
Psst! You can sign up for Wotif emails here
Pick seats strategically
Sometimes it's less about saving money than getting an even better deal. Customer Experience Manager Lauren Ogilvie has a clever hack for comfy flights.
"When booking a flight, my partner and I will pick a window seat and an aisle seat in the hopes of getting three seats for the price of two. Most people try to avoid middle seats, so they're often left vacant when flights aren't full. It doesn't always work, but it's worth a try! And because most people don't like the middle seat, if someone does end up between you and your partner, they're usually happy to swap for a window or aisle seat so you can still sit together."
The right stay
Choosing the right type of accommodation will make your trip extra awesome – and can save you some dosh too. eCommerce Manager Kate Sutton has a tip for family and group getaways.
"When travelling in a group, try to book larger-style apartments, like 2 or 3 bedrooms, rather than separate hotel rooms. They are generally very spacious, with great kitchens and separate dining and lounge rooms, so you will have plenty of space to chill, but at a great price that you can split with your travel buddies!"
Brand Manager Bec Hurley says it's all about knowing your priorities.
"It really helps to know what you are willing to splurge on and what you are willing to save on. If you are a massive foodie, book cheap accommodation close to great places to eat. Want to feel like you are staying in the lap of luxury? Splurge on the accommodation, but BYO brekky (or make sure to book a place where you can cook)."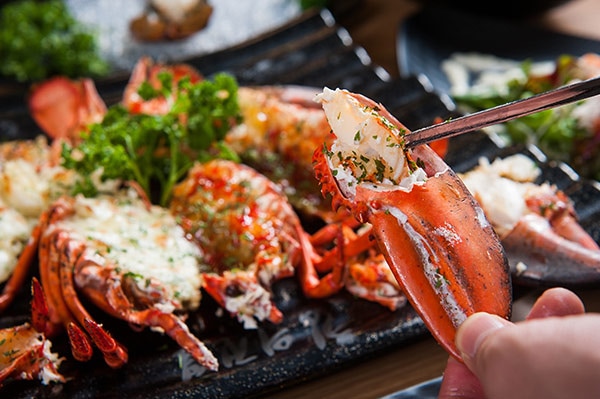 The smart way to pay
Yep, your payment method can save you money too – or at least help you manage your pre-holiday expenses. Special Projects Manager Jay Marquardt gets strategic.
"Make the most of the Pay Now or Pay Later option. Either save some extra dollars by paying in advance, or pay later and invest that money in something you need now… like new sunnies and swimmers 😊."
Do your research
Holidays are awesome, but there are some people who try to take advantage of tourists. It's usually only for small amounts of cash, but those little hits to your wallet can add up if you're on a budget. Senior Analyst Pranai Devulapalli says…
"Avoid losing money to scammers. Scams can happen anywhere and a big part of saving money is not losing it. Check out the Travel Scams website before your trip.
Getting to the airport
Sure, you *could* beg your parent/partner/friend/weird next-door neighbour for a ride to the airport. Or you could make like Public Relations Specialist Aliisa Frassetto and scoop up some savings for your next trip.
"This one's easy to forget, but make sure you book your Uber to and from the airport via the Qantas app. It'll earn you some quick and easy Frequent Flyer points."
Checking in like a pro
It turns out there's an art to checking in – and that art can score you some freebies! Public Relations Specialist Aliisa Frassetto says…
"Be sure to tell the hotel about your special occasion – either when you book or when you check in. Hotels are always looking to make their guests' stays memorable and some complimentary bubbles to celebrate your engagement or anniversary is always welcome 😉."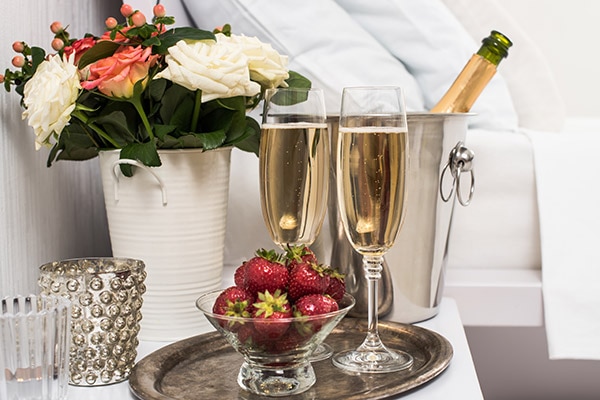 Associate Brand Manager Stacey Cooper agrees. But she's got her eyes on a bigger prize 😲
"Tell reception when you're checking in if you're on your honeymoon. You might get an upgrade on your room!"
Eating on the cheap
Everyone loves a good buffet brekky (especially if it involves hash browns – yum!). But Social Media Specialist Adele Bevacqua says they're an opportunity to save as well as feast.
"If you have a buffet breakfast at your hotel, stay there as long as you can and eat your way up to lunch. That way you don't need to buy lunch either, and who doesn't love eating extra bacon?!"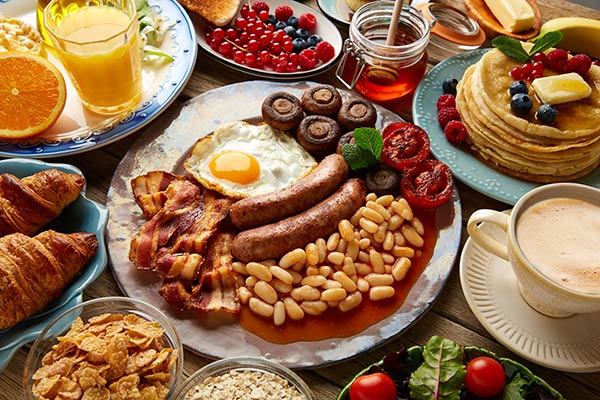 Associate Brand Manager Stacey Cooper takes it to the next level…
"Take a little food (just a pastry or a piece of fruit) from the hotel breakfast to snack on later 😉."
Cheeky, Stace! And maybe not even necessary if you know Public Relations Specialist Aliisa Frassetto's hack for cheap lunches.
"Download EatClub for iPhone or Android for last-minute restaurant deals in Australia. Not only can you book yourself a last-minute table at some of Australia's best restaurants, but you can even score up to 50% off."
Keeping it clean
Not all getaways are luxe affairs. Mobile Marketing Manager Adam Bochenek has a clever (but kind of grungy) hack from his backpacking days.
"When you backpack, always carry an empty plastic bottle with you. You can then fill it up with soap from public toilets and save some $$$ on shower gel and shampoo!"
Adam promises us he doesn't use this trick in his everyday life. We believe you, Adam 😜
Do you have a money-saving holiday hack? Share it with us on Facebook!
PLAN YOUR NEXT GETAWAY