I don't think my family will ever use a holiday kids club again. It's a big statement, I know, but hear me out.
Before we start, a little disclaimer. I used to be at home with my kids a lot more and back then, I lived for kids club. In fact, if you're a full-time parent – especially of a toddler (were they even covered in the handbook?!) – run, don't walk, to your nearest hotel with a kids club. Drop off your child and get thee to an adults-only pool with a swim-up bar, because you are the hardest working person on the planet and deserve a break!
But for my life, spending half my holiday away from my kids just doesn't make sense. I have two kids, I work full-time, manage three footy teams, volunteer as a class parent, and I try to squeeze in some exercise. My hubby also works full-time, coaches a couple of footy teams, and chauffeurs our kids to the 7 million activities they're enrolled in.
The upshot of all this is that we only get to see each other for a couple of hours a day, with half of one of those hours taken up with yelling at someone to put on their shoes. Throw in a bucket of mother's guilt and this has led us to quit kids clubs to instead use our holidays to reconnect as a family.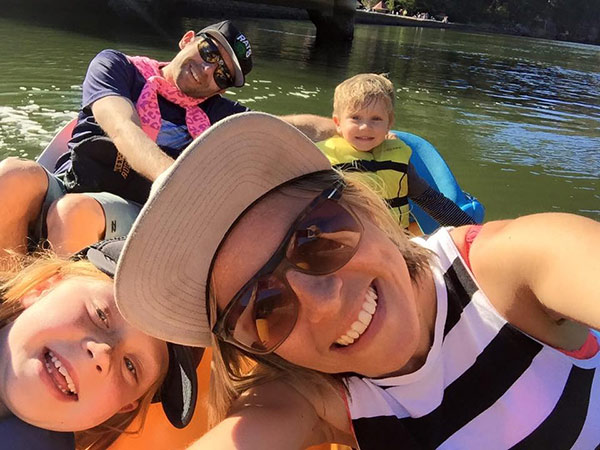 But let's face it: if you don't use kids club, you run the risk of just moving the monotony to a new local. So how do we holiday as a family and make sure everyone has fun? Well, I'm glad you asked!
1. Choose places that have something for everyone and let everyone have a say
Just doing what the kids want is not my idea of a good time. Who knew a 7-year-old and 40-year-old would have different ideas about what makes an epic holiday? (My son's words, not mine.) We usually let everyone pick an activity or help plan a day that we can all do together. Sometimes this means doing something you don't love, but sometimes it means winning trivia and getting free margaritas (sorry, kids).
2. Split up
Kids can really get in the way of a good spa treatment, shopping excursion, or surfing session, which kind of disrupts the relaxation process. On our breaks, my husband and I always take a couple of hours each for ourselves. Hubs will head off for a surf and I'll hit the pool with the kids, or he will take on some ten-pin bowling while I get a facial. It's amazing how refreshing just a little bit of time on your own is, and one-on-one time with your kids can be pretty special too.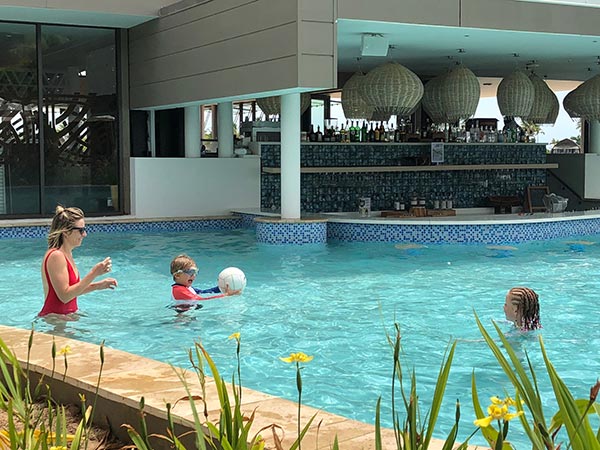 3. Babysitters are key
I'm not a saint and getting some quality time with Hubby is important too. Whenever we book a hotel, we always check that it has a reliable babysitting service. That way, when the kids are exhausted from a day out, we can order them room service (who doesn't like eating pizza in bed?) while we head off for a grown-up dinner.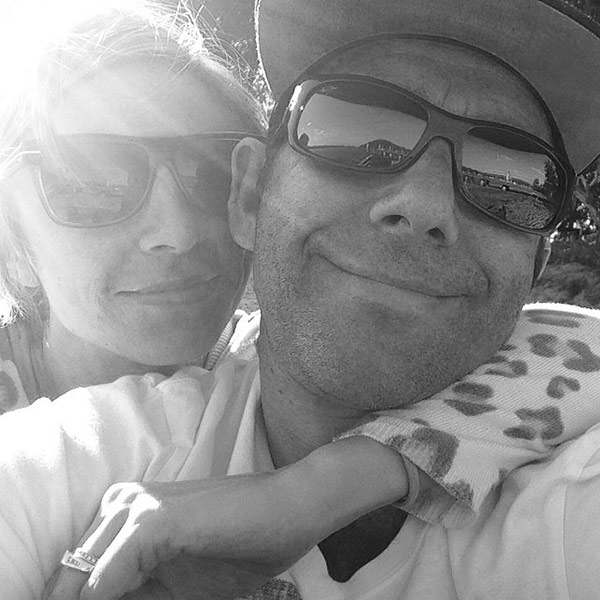 I live in a different city from the rest of my family, so we tend to holiday with them a fair bit. No-one makes a better babysitter than the grandparents you haven't seen for a few months. The kids get spoilt and you get to relax, knowing they're in safe hands. What could be better?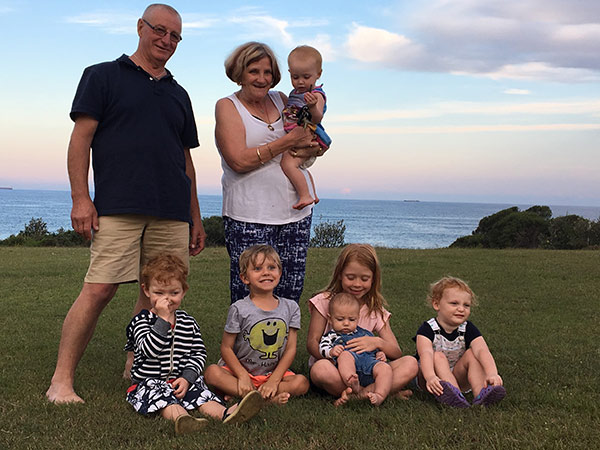 4. Small breaks are less work and easier to tackle
Sometimes planning a big family holiday leaves you exhausted before you even arrive. Researching, planning, booking, organising a dog-sitter, and packing for everyone can feel like an endless to-do list, especially when you're already busy. But there's nothing better than a quick weekend away to stay connected to the fam without the fuss. A quick trip to the Blue Mountains, a weekend and a show in Melbourne, a couple of days to warm up on the Gold Coast, or even a staycation in your own city are all great ways to have fun with the family away from the daily grind.
5. Enjoy the adventure
The prospect of doing some of the things that other people in my family choose can sometimes fill me with dread, but it's also a bit of an adventure as well. I would never have watched a local rugby game in Fiji if my kids hadn't insisted. They also wouldn't have had the opportunity to hang out and play with local kids. My son would never have felt the terror of the Sea World Viking's Revenge Flume Ride if I didn't have a love for all things rollercoaster (never fear – no children were harmed in the making of this memory). And if you let your kids choose dinner, you'll usually end up somewhere pretty spectacular. Who's complaining about pancakes and ice-cream for your main meal? Not me!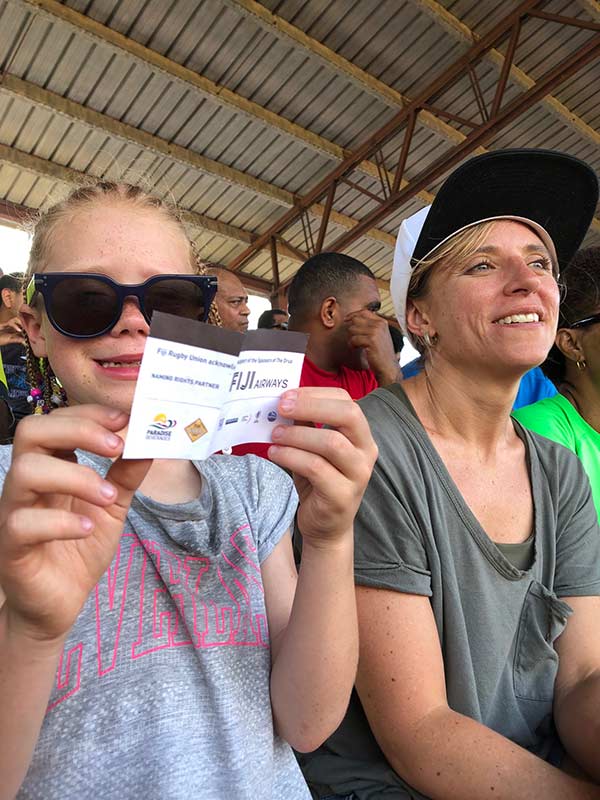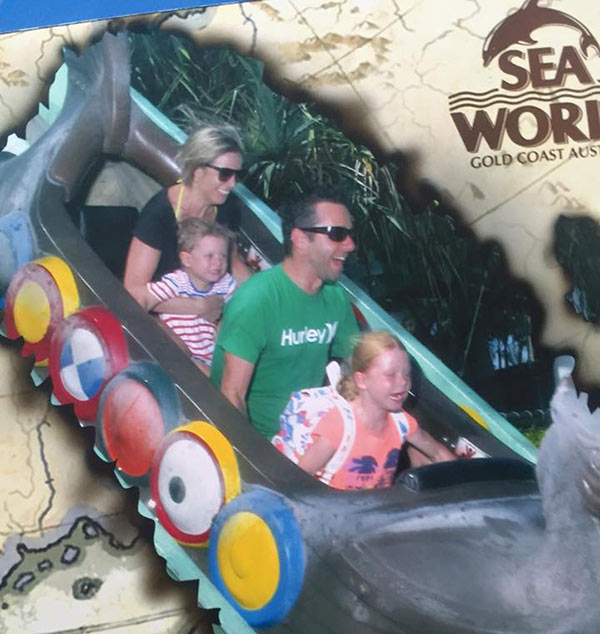 We all need a break from our families sometimes. If your kids love kids club and that's what they want to do on holiday, send them. But there is also something pretty magical about getting to know your family all over again when you don't have to check your emails, do the shopping or tackle the million other things on your to-do list. I don't want to sound like an inspirational meme, but after ten years in the "Mum" business, I can confirm that some of the old clichés are true. The days may be long, but the years are short, and holidays make the best memories.
PLAN YOUR FAMILY GETAWAY