Creating beautiful memories with your grandkids is the best part of being a grandparent. That, and letting them stay up late, buying them awesome presents and feeding them extra sugary treats when the parentals aren't looking 😉 What better way to create memories than on holidays!
Leave their parents at home (trust us, they'll thank you for it) and head off for some quality time with just you and the little – or not so little – ones with these helpful tips.
1. Plan together
Planning a holiday is half the fun! Make time to get together with your grandkids and jot down all the things you each like to do on holidays, whether it's fishing, hitting the beach, shopping or taking an excursion. By involving the kids in the organising process, you're not only getting their early buy-in, you're creating memories before the holiday even begins. Win-win!
2. Start small
While a road trip adventure or a big flight across the country would be awesome, it's a good idea to start small and build up to bigger trips. Not only can you test things out, it also gives your grandkids a chance to ease into extended time away from their parents. If you're not used to having kids around 24/7, a few days might be enough to start with, too 😉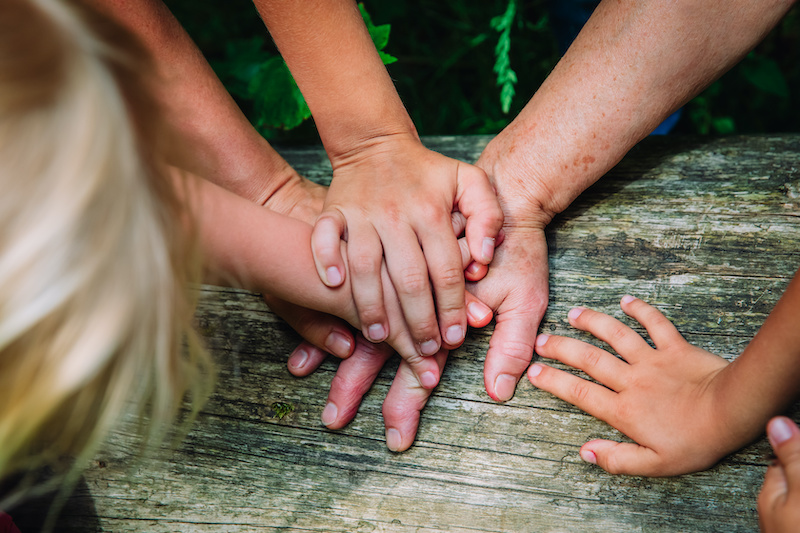 3. Don't feel like you have to break the bank
Simple pleasures are often the best pleasures. Your trip doesn't have to cost a fortune. Outdoor destinations are great choices for kids because stuff like boogie boarding, snorkelling and rope swinging serve up unexpected (and free!) thrills that wear busy kids out. A city-based stay during the summer months could be a winner, too – there are often great bargains to be had while everyone else is at the beach.
You could also consider self-contained accommodation and picking up a few groceries so you can have meals like breakfast at home. Eating out out three times a day with kids is almost always a challenge and no one makes pancakes better than your grandparents anyway!
4. Be prepared to mix it up
What is actually 'fun' on holiday definitely depends on the age and personality of the kids (and adults!) involved. Littlies might love lots of attentive playtime but pleasing teenagers might mean more adventure (think surf lessons over sandcastles). If you've got a mixed bag of ages on your hands, plan to do a little of what makes each child smile.
And don't forget, you're on holidays too! Be sure to factor in time to get the grandkids involved in your favourite activities as well (who knows, beach yoga might become their new obsession!).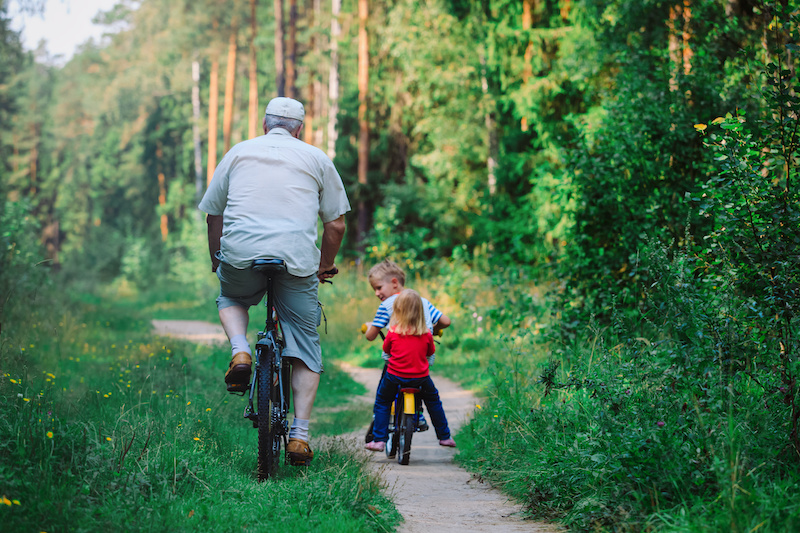 5. Take the toys
Whether you're driving or flying, don't forget to pack toys that will keep everyone entertained. A surfboard or skateboard might be a game-changer to chuck in the boot for the teen in your midst and smaller items like iPads, bouncy balls and beach toys are easy enough to pack, even if you're lucky enough to be boarding a flight. A good page turner could be a saviour when you're ready to put your feet up, too.
6. Know your limits
Holidays with kids can be pretty exhausting so don't feel guilty when you feel exhaustion hit and need a little downtime. Kids are always zipping around at warp speed but don't feel like you need to keep up with every buzzy activity they pack into their day. When it comes to time together, it's definitely more about quality than quantity.
So there you have it. Time to grab a grandkid or two, stick a few ideas on a travel inspo pinboard and get going with planning some quality travel time with your favourite little people. Your children (and your children's children) will thank you!
Heads up! Due to COVID-19, government restrictions are in constant review and travel guidelines may change. We strongly recommend that all travellers seek further information about destinations and attractions before scheduling trips or making bookings, take extra care and follow all rules.