Having spent this year (mostly) at home means our furry friends are more than a little used to running into us in the kitchen. Instead of leaving them with a trusted stand-in pet parent on your next trip though, why not consider booking a place that can cater for both of you? Your four-legged pal doesn't have to miss out on the adventure – they can be part of the fun!
Here are 13 places around New Zealand that are more than happy to make room for your beloved fur baby (just make sure you give them a heads up so that they can give you all the best experience!).
1. Beachaven Top10 Holiday Park, Bay of Plenty
A family holiday at the beach is so much easier to organise (and much more fun!) when you can bring your furry family member along too! Less than two hours drive from Auckland, Waihi Beach is home to cute shops and cafes and 9km of white sand beach – plenty of space to take your dog for a run (you'll have to stay in the dog-friendly areas through the summer). It's also conveniently located in the middle of the Coromandel Peninsula with Tauranga and the Karangahake Gorge within easy reach, so it's a great hub for day trips in the area, too! Beachaven Top10 Holiday Park has spacious rooms dedicated to making your pet feel at home.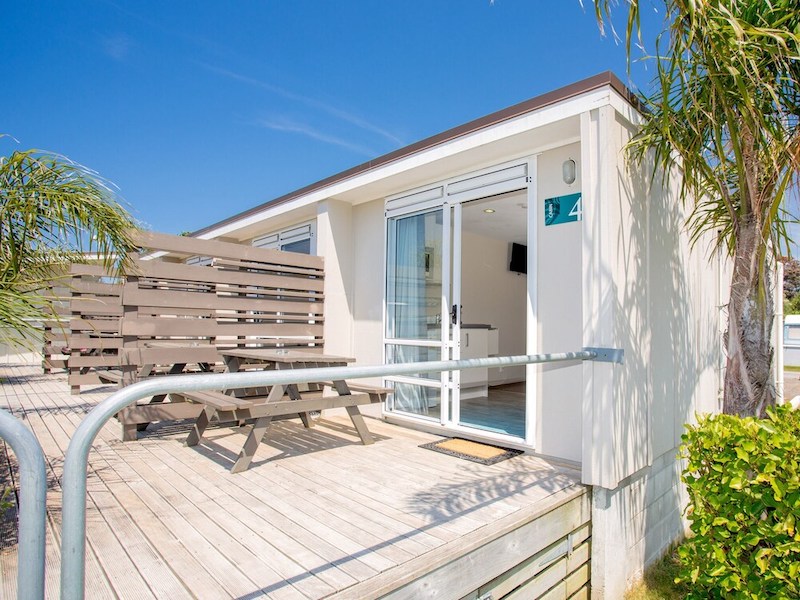 2. Cascades Lakefront Motel, Taupo
Located on the water's edge and blessed with beautiful lake views, Cascades Lakefront Motel isn't just a relaxing place to park it for the night, it's also perfect if you can't bear to leave your cat or dog at home. With bike rentals, a heated outdoor pool and the beautiful Lake Terrace on your doorstep you won't even need to leave the property. If you're keen to explore though,Huka Falls is just a twenty minute drive away.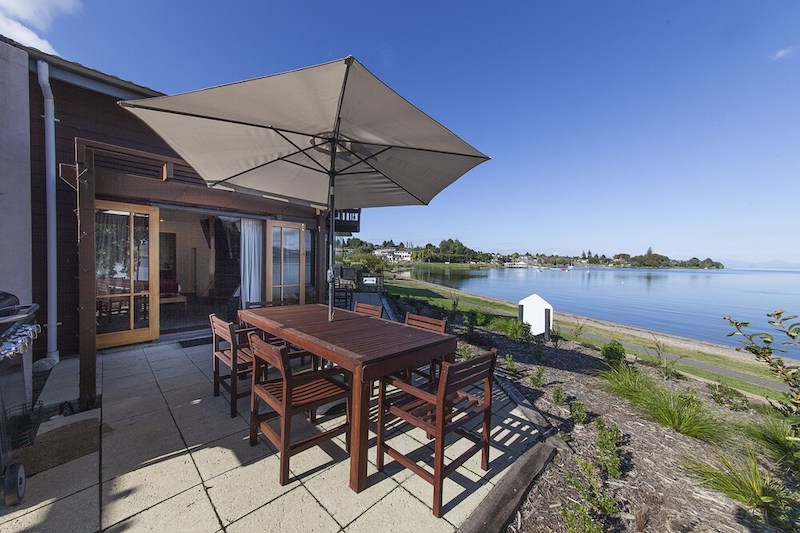 3. Fino Hotel and Suites, Christchurch
Set in the heart of Christchurch, Fino Hotel and Suites has two-bedroom suites dedicated to guests with pets in tow. You won't need to worry whether they'll be taken care of: treats, water bowls, waste bags and even pet beds are all included in your comfy room. The best part is you don't have to pick your favourite – you can take multiple members of your pet family!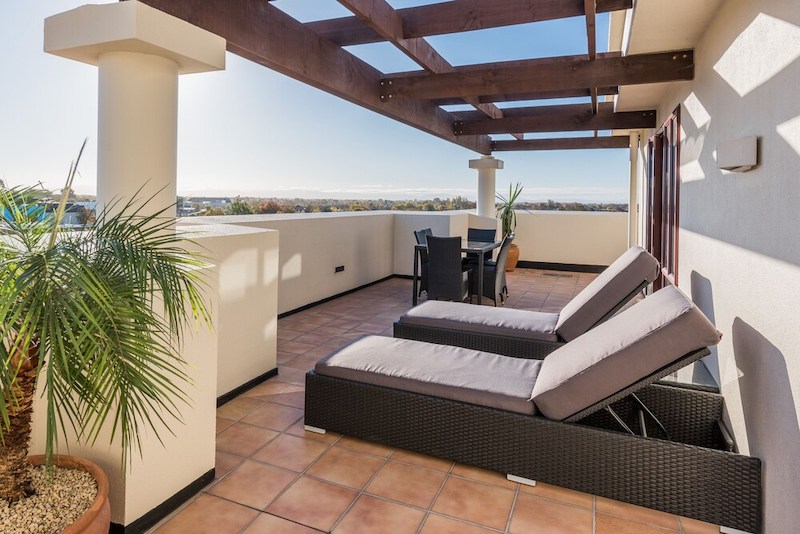 4. Edgewater Palms Apartments, Bay of Islands
If you'd love to explore all the Bay of Islands has on offer, we'd put money on the fact your pooch would too. With views out over the ocean, Edgewater Palms Apartments is a great place to stay if you want to be within reach of the significant cultural and historical sites like the Waitangi Treaty Grounds and Russell. There are plenty of white sand beaches to let your dog loose on, too – just make certain they're dog-friendly, as some have endangered birds that nest in the area.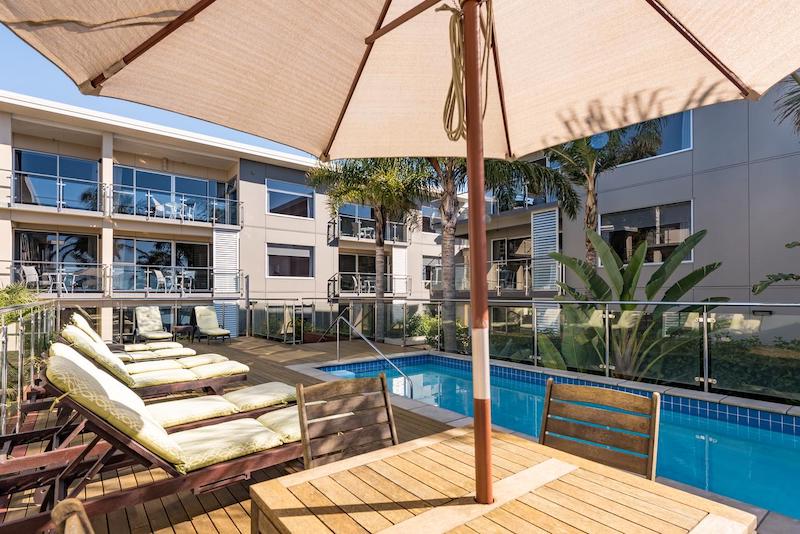 5. Rainforest Retreat, West Coast
Who better to have on a road trip than your furry family member? Drive down the wild West Coast through glorious lacier country, which helpfully has plenty of places to stay with your pet. Nestled amongst the Southern Alps close to Franz Josef Glacier and countless scenic spots, Rainforest Retreat has everything you need, from spa services to hot tubs, as well as an onsite restaurant and even its own lush forest to explore. Book one of their 'tree' rooms to enjoy the peacefulness and serenity of the property from your private hot tub where pets stay free. How good is that?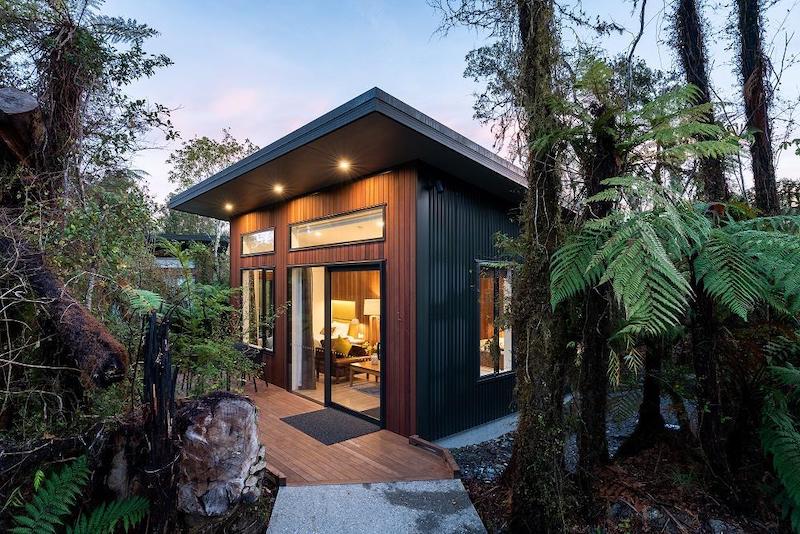 6. Rotorua Hideaway Lodge, Rotorua
With so many walks to explore and lakes to swim in, your dog (or outdoorsy cat) will love the wild surrounds of Rotorua. Take them out for a stroll and enjoy The Redwoods – Whakarewarewa Forest where you can weave under magnificent, towering Californian Redwoods, some of which are up to 20m tall. Afterwards, stop off at the Blue Lake and take your doggie for a dip in the crystal-clear water – watch out, it can be chilly! Round off your trip staying at Rotorua Hideaway Lodge, which is all set up with food and water bowls. The best bit? Dogs can stay free of charge!
7. Braemar Lodge and Spa, Hanmer Springs
Less than two hours' drive from Christchurch, Hanmer Springs is a great spot for the whole family – including your cat or doggo! At Braemar Lodge and Spa, a stay in the Superior Spa Suite will get you a stellar spot overlooking the valley of alpine forests – as well as a place to put your special little someone to bed.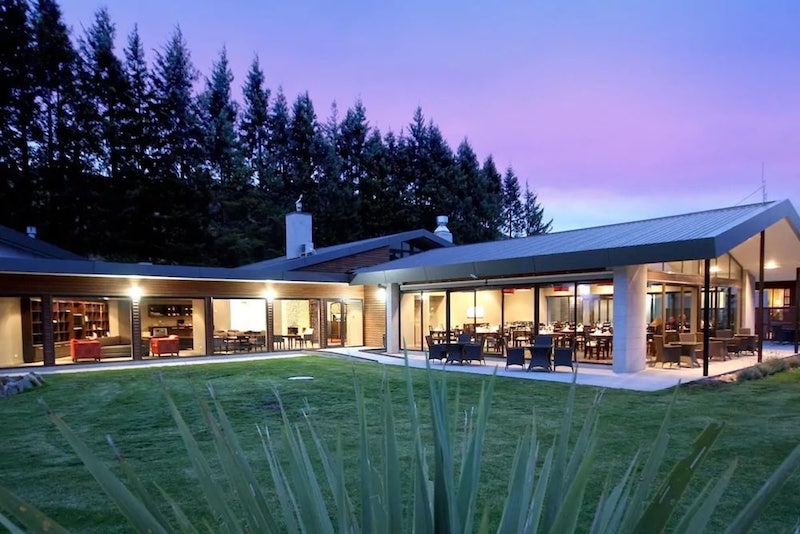 8. Wine Country Motel Havelock North, Hawke's Bay
The clue is in the name of this wonderful pet-friendly property! From wineries to walking trails as well as beautiful beaches, Hawke's Bay gives passers-through plenty to see and do . Not only does Wine Country Motel have plenty of room options for you and your pet, but it's super close to wineries like Blackburn Vineyards and The Mission as well as the walking track to Te Mata Peak!
9. Aden Motel, Te Anau
Whether it's a trip to see friends and family or just an excuse to check out Milford Sound and explore the southwest, we think you should bring your dog and/or cat along, so they don't have to miss out! Aden Motel is our choice of places to stay – it welcomes cats, dogs, birds and other pets are up for discussion, all free of charge. Now that's hospitality.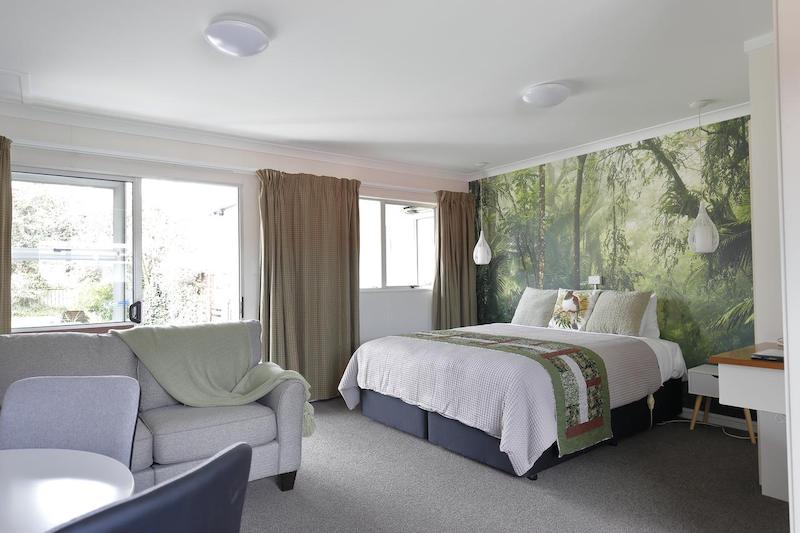 10. Peace and Plenty Inn, Auckland
Rather than staying in the hustle and bustle of Auckland CBD, stay just a short ferry ride away at Peace and Plenty Inn where pets can get away from it all too. It's a beautifully restored Victorian villa located in the heart of Devonport, with views out over the city and, as the hosts are more than happy to accommodate dogs, it's perfect for pet and travel-lovers alike.
11. Ohtel, Wellington
The only thing that beats Welly on a good day is Welly on a good day with your dog! Ohtel has dog-friendly studio rooms and even has treats for your furry friend. They'll also help you find a pet-friendly eatery, with a list provided for your convenience. It's location on the waterfront is great for popping out for a stroll along Oriental Bay, and visiting Charles Plimmer Park.
12. QT Auckland, Auckland
Fancy a staycation or night in the heart of Auckland? Due to open by the end of 2020, QT Auckland is located right in the city centre and has its very own pet-friendly rooms. The cool room amenities aren't just for you, though – these rooms are well-and-truly kitted out for your four-legged pals, complete with a designer doggy bed, poochie-cute mini bar and in-room dog dinner menu. They'll be in the lap of luxury 😆🐶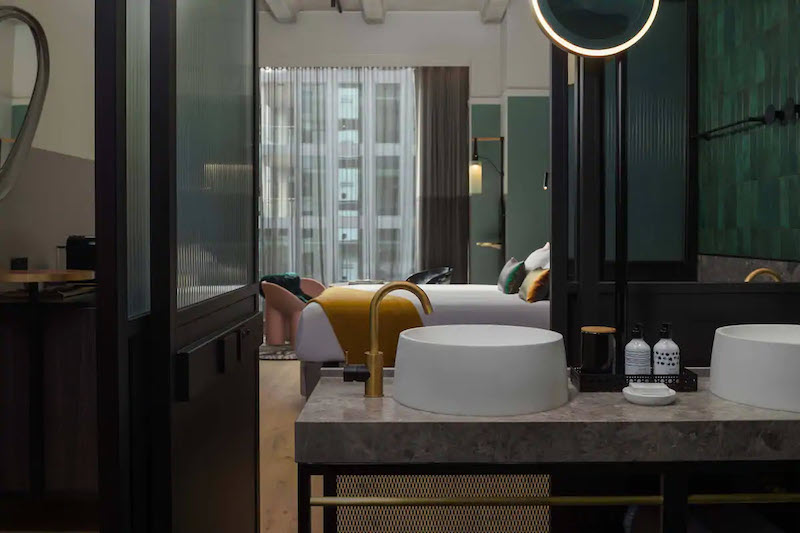 13. Garden Court Suites and Apartments, Queenstown
Located in the centre of Queenstown, Garden Court Suites and Apartments is the place to stay in the adventure capital if you have a thrill-seeking someone in your life. While bungee-jumping may be off the cards, they can still have a whale of a time: Queenstown Gardens and Lake Wakatipu are both within walking distance and are great places for pets to explore.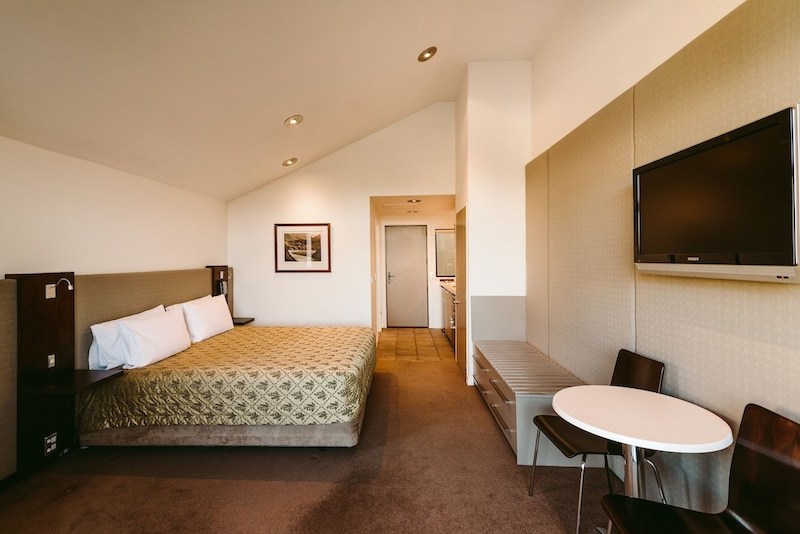 PLAN YOUR PET-FRIENDLY GETAWAY
Heads up! Due to COVID-19, government restrictions are in constant review and travel guidelines may change. We strongly recommend that all travellers seek further information about destinations and attractions before scheduling trips or making bookings, take extra care and follow all rules.