Mudgee, NSW, is one of Australia's most delicious destinations. It's home to fantastic wineries, incredible restaurants, and amazing farmers' markets, as well as stunning scenery and beautiful heritage buildings – all just a 3.5hr drive from Sydney. It's also a finalist in our Festival of Wot competition, with a chance to win its very own Festival of Snags!
But that's just a taste of what Mudgee has to offer. That's why we're chatting with the CEO of Mudgee Region Tourism, Cara George, about what makes her hometown sizzle.
What's the best thing about living in Mudgee?
An abundance of fresh local produce at every café and epicurean outlet across the region. There's also a real sense of community, which I love – with small villages that have their own unique offerings surrounding Mudgee.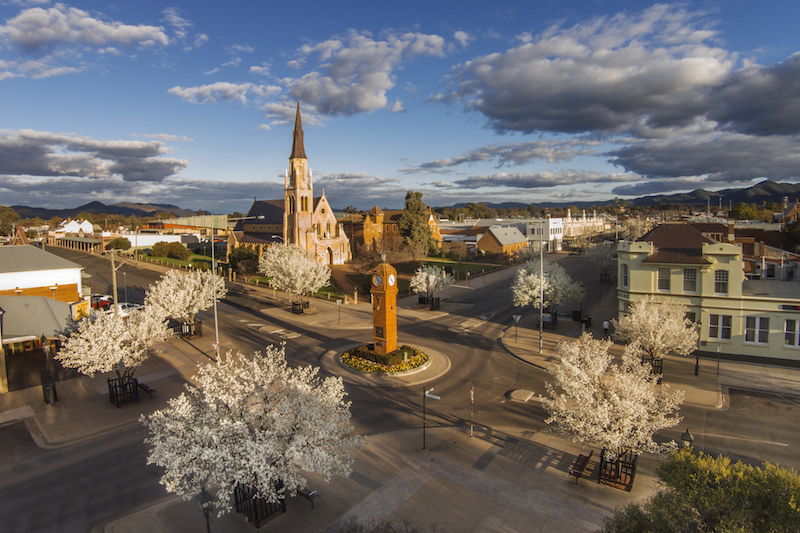 What is Mudgee's unique claim to fame and how does it relate to a Festival of Snags?
Mudgee is known for its local fare, from farm to fork. Our farmers produce some of the best ingredients in Australia, with Mudgee recently named the No. 1 foodie destination in the country. It makes sense to celebrate a foodie favourite, derived from humble beginnings, and make Mudgee the home of the Festival of Snags!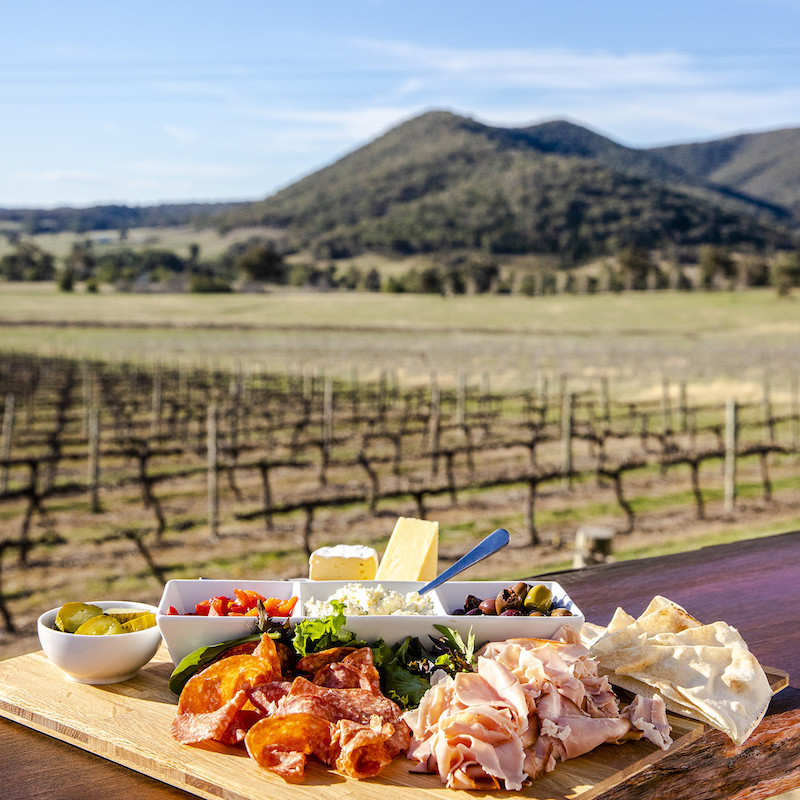 Where in Mudgee can you find the best…
Coffee?
Local coffee roasters are on show at many local cafes. It's impossible to find a bad drop in Mudgee.
Pub meal?
Pub grub is popular around here, with one of the local faves – The Oriental Hotel, affectionately known as 'The Ori' – serving up a delicious sausage-and-mash staple!
Breakfast?
For the best regional fare brekkie menu, head down the cobblestone lane off Market Street and seat yourself under the vines at Alby and Esther's.
Meat pie or lamington?
For two Aussie faves, the meat pie and the lamington, you can't go past what's served up daily at the Mudgee Bakery and Café. It's tradie-preferred, so you can't go wrong.
But with over 30 wineries and cellar doors, Mudgee is best-known for its unpretentious and award-winning wine offerings.
What's the best free thing to do in Mudgee?
Stroll the streets. They're Insta-worthy.
Mudgee's rich pastoral history is reflected in its heritage streetscapes, which are wide and tree-lined, just as you would imagine from a refined country town. Our clock tower keeps the town's heartbeat and may be familiar to fans of Aussie TV drama Doctor Doctor, as Mudgee plays the backdrop for the fictitious town of Whyhope.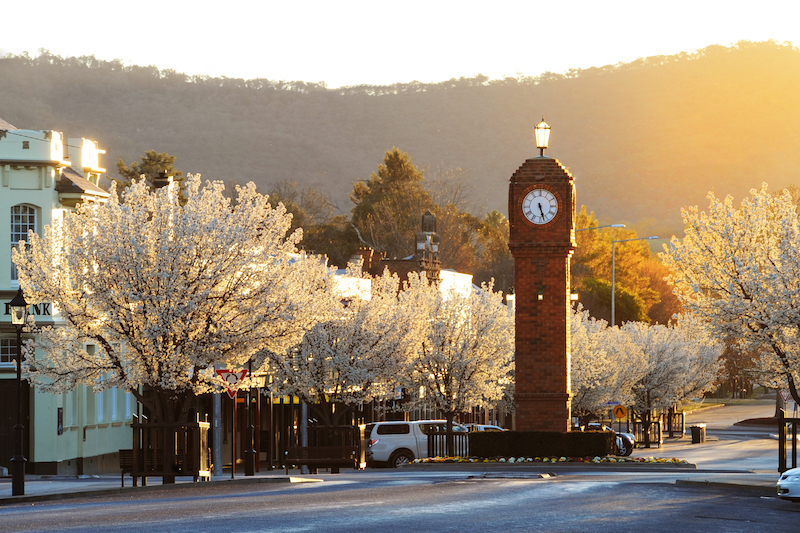 What's something surprising about Mudgee that most people don't know?
The name 'Mudgee' is derived from the Wiradjuri term 'Moothi', which means 'nest in the hills' and that's exactly where you'll find us! Nestled in the foothills of the beautiful Cudgegong Valley.
What's Mudgee's best-kept secret?
We may be 300km inland, but we have an amazing oasis that keeps us cool in summer and inspired in winter. Ganguddy (Dunns Swamp) is a beautiful, serene waterway on the Cudgegong River in the Wollemi National Park. From birdwatching to fishing, kayaking to swimming, this is one relaxing place to be.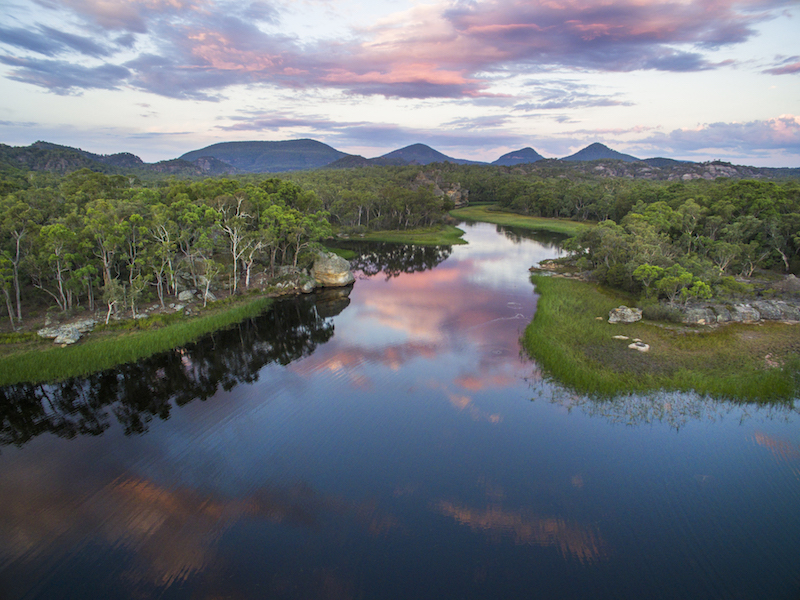 Why should Mudgee win the Festival of Wot?
Mudgee promises the festivalgoer an opportunity to engage, indulge and love. Engage with locals, indulge in local produce and love it so much you won't want to leave.
While in Mudgee for the festival, it would be near impossible to not enjoy everything spring in Mudgee has to offer.
Think we should help Mudgee throw a Festival of Snags? Cast your vote now for your chance to WIN $2000 towards your next Wotif Aussie holiday.*
VOTE FOR YOUR FAVE FESTIVAL OF WOT IDEA
*Competition open to AU residents aged 18+ only. Competition ends 11.59pm AEST 29 September 2019. Limit of one entry/vote per person per valid email address. Click this link for the full terms and conditions and info on how to enter. Competition permit number is LTPS/19/36459.