Feeling bored these school holidays? No worries, we can help out with that! Get ready for some holiday fun! Whether you're heading on a family road trip or staying at home, these activities are great for the whole family.
What's included? Connect the dots and discover what animal is hiding in the paddock, draw your favourite items to pack for your next holiday and test your destination skills with the New Zealand find-a-word.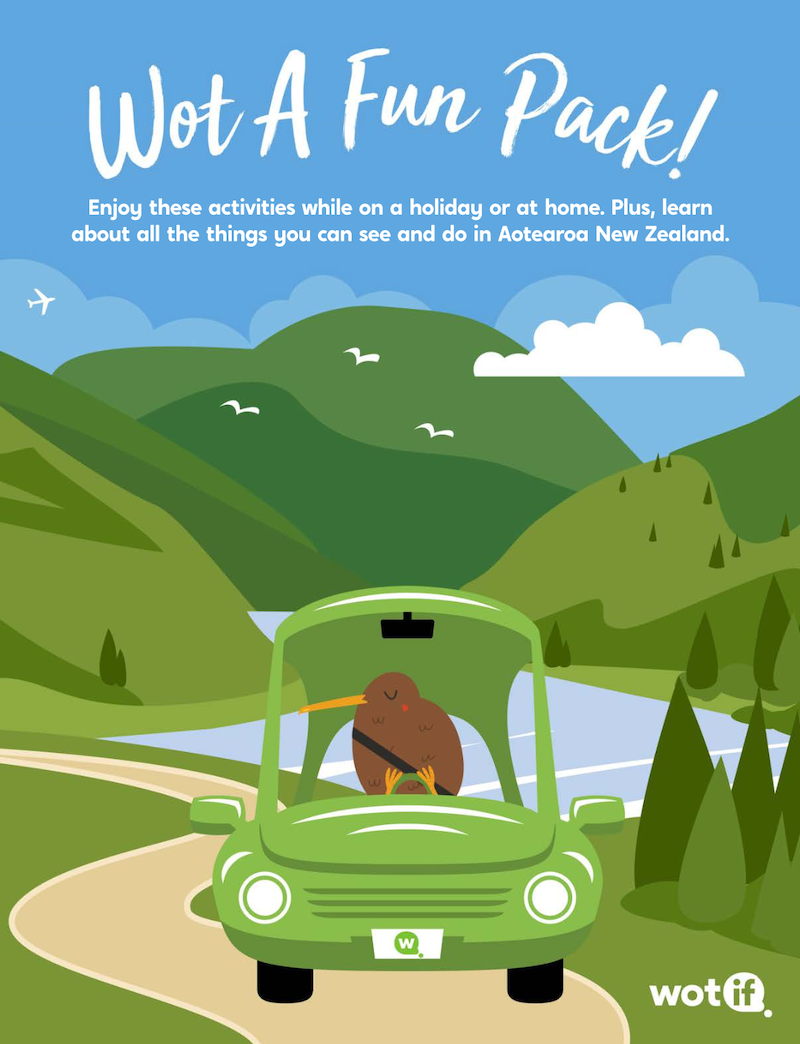 Heads up! Due to COVID-19, government restrictions are in constant review and travel guidelines may change. We strongly recommend that all travellers seek further information about destinations and attractions before scheduling trips or making bookings, take extra care and follow all rules.