For us lucky Aussies, there's never been a better time to head out into our own backyard than right now. And if you live in NSW you're especially lucky, because the beautiful Sapphire Coast is right on your doorstep and ready to be explored. Whether it's delicious produce, stunning landscapes or the interesting history, the Sapphire Coast has something for everyone. Get packing and put the region on your must-visit list, it's perfect for your next local getaway!
Where to eat
Pack your stretchy pants and your appetite, because the Sapphire Coast is known for its incredible local produce. You won't go hungry here, that's for sure! From hand-shucked oysters straight from the water to long, lazy lunches with a drop of local wine, there's something for all tastebuds.
Mormors in Merimbula for… the tastiest brekkie in town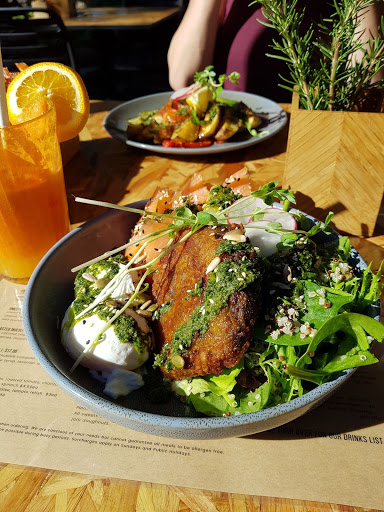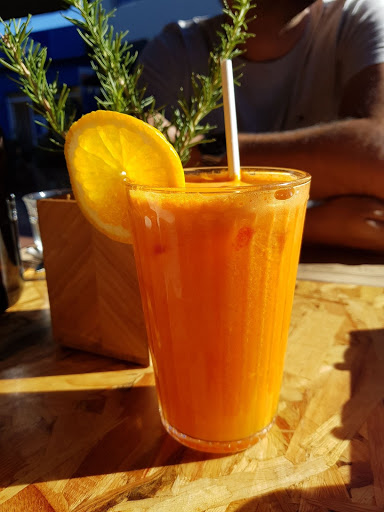 You know a cafe is great when you visit twice in one weekend! That's exactly what we did when we found Mormors, a spot that's a hit with the locals and visitors alike. Recently renovated and extended to cater to their growing morning crowd, Mormors is just across from the Merimbula Lake with shaded outdoor dining offering the best brekkie tables in town. The portion sizes are huge (brekkie is the most important meal of the day, after all), and the Pumpkin and Potato Rosti Bowl is a must at $19. Pull up a chair and have a good chinwag with the friendly staff. Rachel knows the regulars by name and gave us some great tips for when we return, like attending Eat Festival, which is held in March each year, to showcase local produce and producers.
Broadwater Oysters for… freshly shucked oysters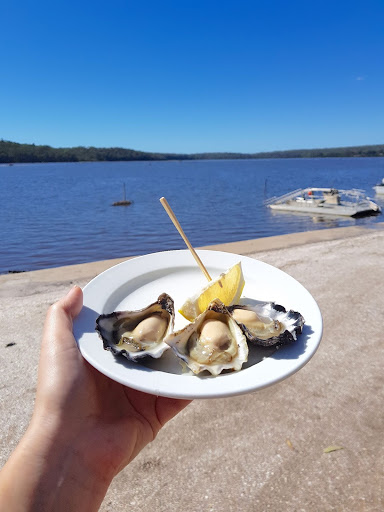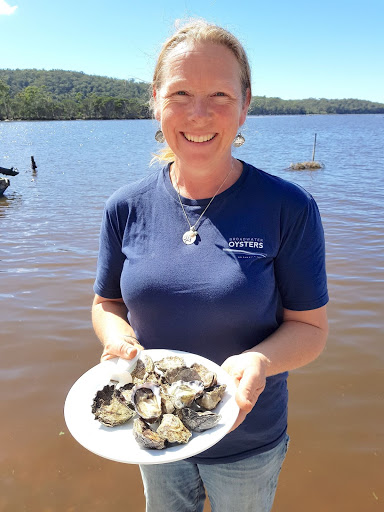 Sue McIntyre and her family have been operating the Broadwater Oysters farm for more than 24 years. Not only is Sue and her crew responsible for farming more than 60,000 Sydney rock oysters each year (which are, confusingly, native to the area!), but she's also the Narooma Oyster Festival Shucking Competition's reigning Women's Champion. Who better to learn a thing or two about shucking oysters from? When she's not shucking, farming and eating oysters, Sue runs farm tours and takes visitors through the entire oyster farming process – from how to shop for the best oysters, how to best shuck them and then the easy bit… how to eat them! 😋 The tour ($75pp) also includes a gourmet tasting plate which you can enjoy with the Pambula Lake as your backdrop – bliss!
Wheelers Seafood in Pambula… for a seafood fix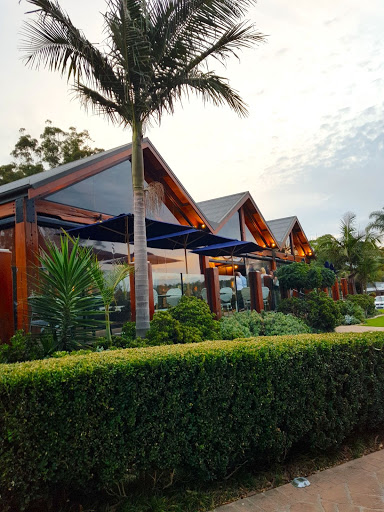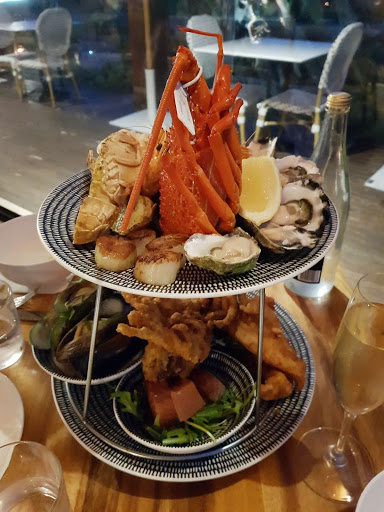 If you love your seafood, then a night out at Wheelers in Pambula is an absolute MUST. Not only do they farm their very own (and very fresh) Merimbula Lake oysters, but the ambiance of the restaurant is something you'd expect from the big smoke. Our host Jackie and her team are incredibly welcoming and for lovers of all things from the ocean, the seafood platter for two is your go-to on the menu. At $159, it includes steamed mussels, pan-fried Moreton Bay bugs, seared scallops, soft shell crab, cured salmon, blue swimmer crab, Narooma lobster and, of course, their famous oysters, harvested just metres away from your table. Now that's fresh!
Sprout in Eden… for a feel-good meal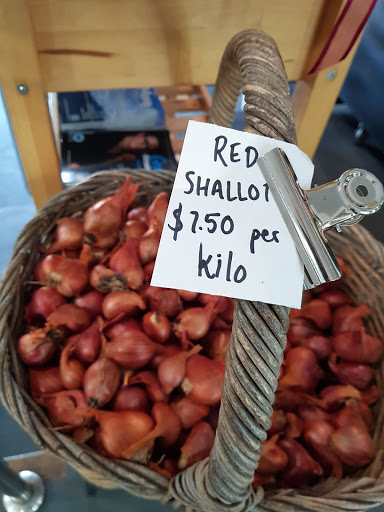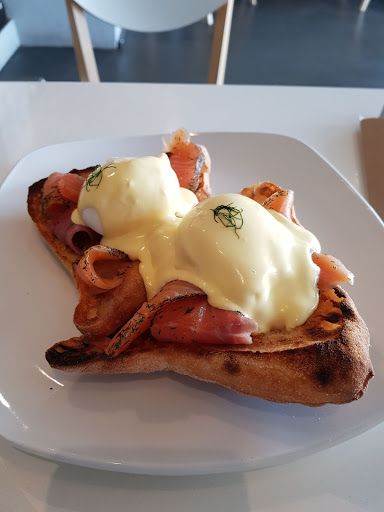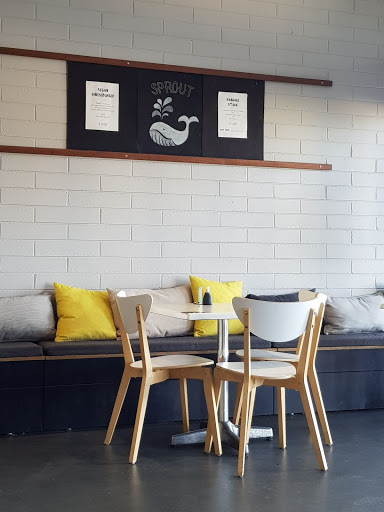 A small café with a heart of gold, Sprout Café is your one-stop-shop for a feel-good meal. Located in Eden, just a 25-minute drive from Merimbula, this spot specialises in sustainability. Their Grown for Eden project encourages local gardeners to sell their excess fruit and vegetables in-store or to the kitchen for cooking. Seasonality and fresh produce is at the heart of this place and the food and the vibe reflects that. If you're stopping in for brekkie, the Eggs Benny ($21.50) is a hearty (and delish) start to the day.
Seahorse Inn in Boydtown… for history and a loooong lunch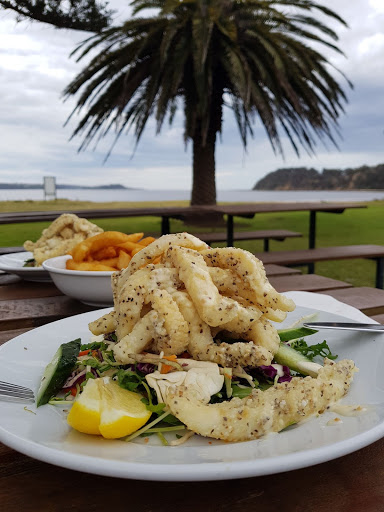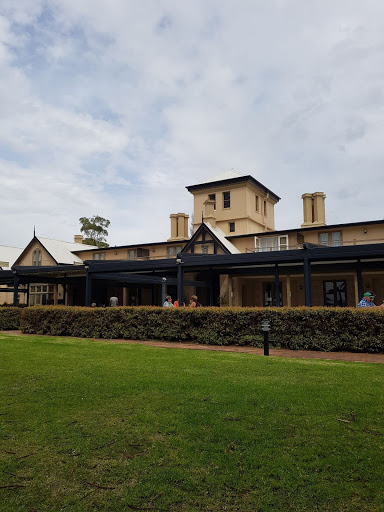 Boydtown was a pipe dream that never came to be for businessman and former London Stockbroker Benjamin Boyd, of which the town is named. Boyd created the town in 1843 hoping it would one day be a thriving whaling port and even the Australian capital but that wasn't to be. Another one of Boyd's dreams was to build an elegant hotel at his thriving port. While the port may not exist, the elegant (and recently renovated) Seahorse Inn still stands and it's a great spot to take in the ocean view and spend a long lazy afternoon.
Waterfront Café in Merimbula… for lake views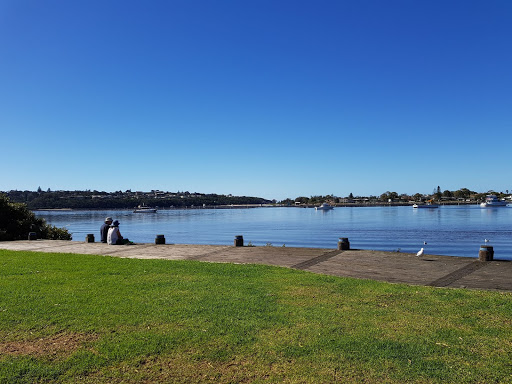 For a small town, there are loads of great brekkie options in Merimbula but Waterfront Café is a must. As the name suggests, it's right on Merimbula Lake and the perfect spot to watch the sun rise. Get up early (it opens at 7.30am) and you'll have the view all to yourself. Well, mostly – there'll likely be joggers and dog walkers enjoying the view and the fresh Merimbula morning air too.
Nosh Café in Merimbula… for the ultimate picnic lunch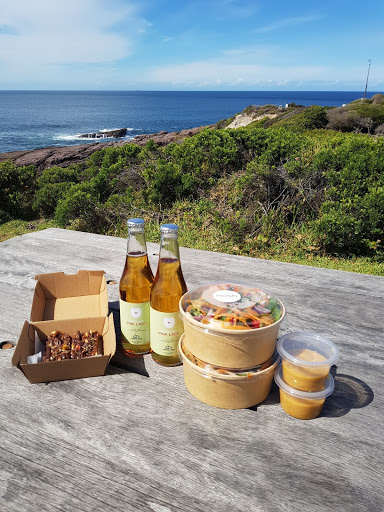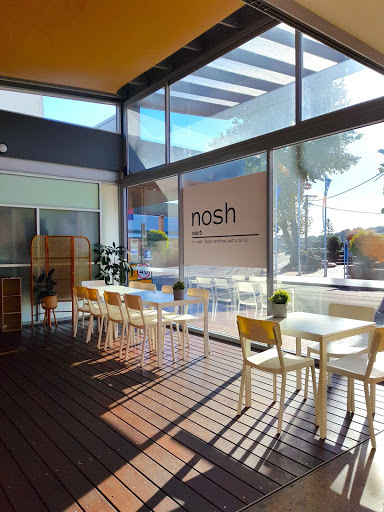 During our stay on the Sapphire Coast, we did a whole lot of exploring, including to remote coastlines and through national parks (stay tuned for that below). And you know what hits the spot after an outdoor adventure? A delicious meal. That's where the good people of Nosh Café came in. They prepared a variety of goodies that came in handy on one of our longer hiking days. There's nothing quite like pulling up to a picnic table with the Sapphire Coast as our backdrop and noshing (see what I did there?!) on a thoughtfully prepared bag of goodies – dessert included! You could always dine in at the café located along Market Street in Merimbula, too. It's bright, airy and the staff put smiles on our faces as soon as we walk through the door.
Where to drink
Tathra Hotel for… a pub with a view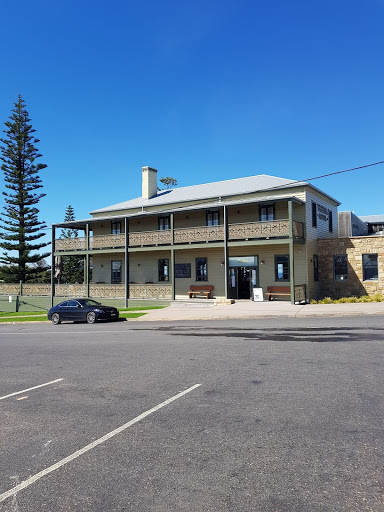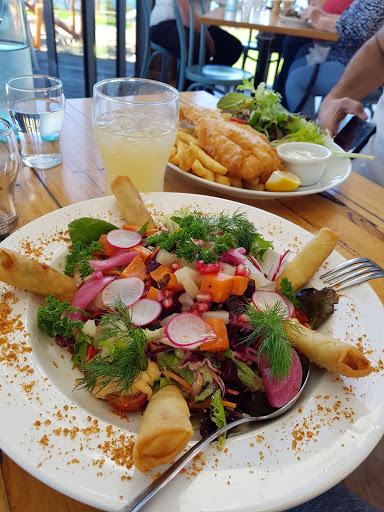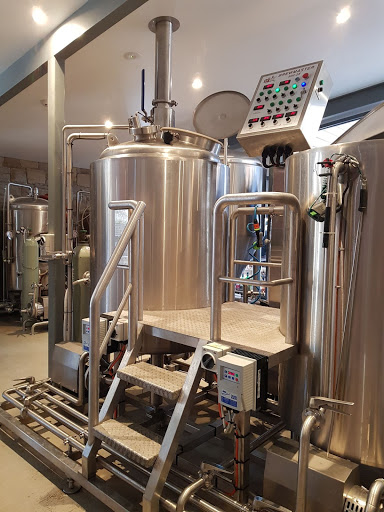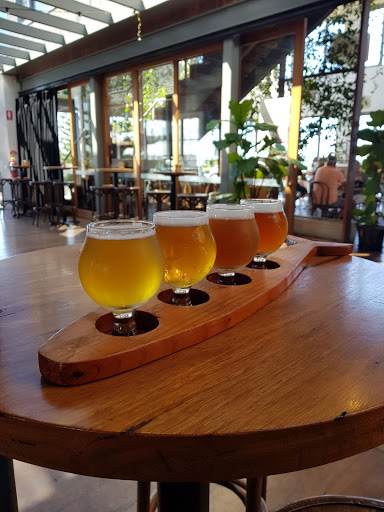 Could a pub lunch get any better than this? Probably not. Located at the point of Tathra Head and surrounded by ocean views, Tathra Hotel is ideal for a relaxed coldie or two. Currently being extended to include additional hotel rooms, the Tathra Hotel was built in 1888. Being more than 100 years old, this old girl has seen a few changes and went through an incredible transformation between 2016 and 2017, and the result is a chic, family-friendly meeting place for the whole town. We visit for lunch but stay for a tasting paddle to sample a variety of beers from their very own Humpback Brewery which takes pride of place in the former pokies room (The Whitlams would be so proud). My personal favourite is the Killer Pilsner, but it's worth trying them all out, just to be sure.
Longstocking Brewery in Pambula… for a brewery with a difference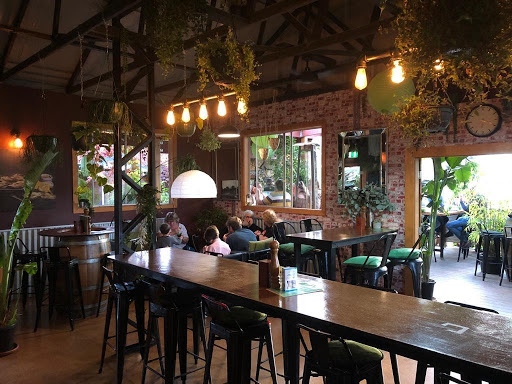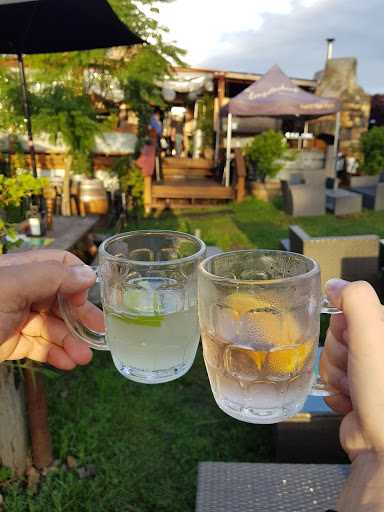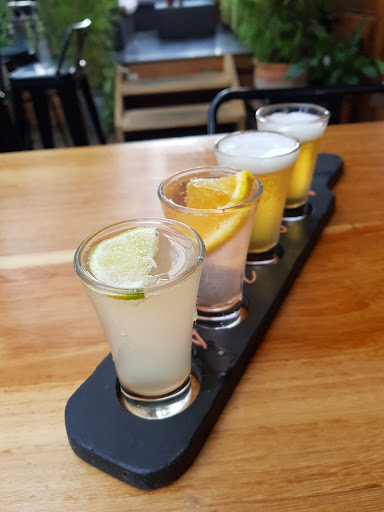 It's been three years since partners in crime Peter and Joey opened up the local favourite, Longstockings Brewery. More than a bar, restaurant or brewery, this place is an experience in itself. Farm animals roam the grounds (keep an eye out for Pepper the pig), plants pour from baskets hanging off the walls, furniture is scattered throughout the greens for the ultimate relaxed long lunch vibe and the place is family-friendly, welcoming and so much fun. Oh and did I mention the beer is amazing? It's so good in fact, they've had to start expanding the brewery to keep up with demand. Grab yourself a paddle, order a pizza or some local oysters – you won't want to leave this place in a hurry.
Ritzy Wine & Tapas Bar, Merimbula… for local NSW wines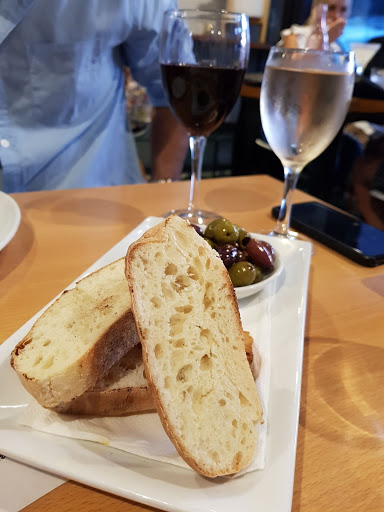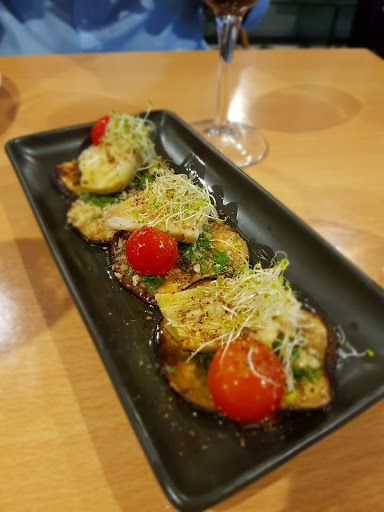 Co-owner Dieter tells us stories of his past as an abalone diver, working at ski resorts during the winter and even in Vanuatu, and we quickly realise he's the type of person you could easily share stories with over a bottle of wine – or two! His restaurant, Ritzy Wine and Tapas Bar, specialises in NSW wines, so I go straight for the Southern Highlands Pinot Gris, which goes down a treat on the evening of our visit. The tapas here are perfect for sharing, and we chose a variety of plates that I'll be dreaming about for a long time to come, including the marinated eggplant with confit artichokes, cherry tomatoes on ciabatta bread ($18) and the sesame-seared tuna served with pickled vegetables, wakame and ponzu sauce ($28). If they bottled up and sold the olives we have as a starter, I'd be the first to buy them, too. This intimate space is the ultimate place for a fancy night out on a Saturday night. Don't forget to hit Dieter up for a story or two while you're here.
What to do
Standup paddle boarding with Tathra Beach and Bike… for a sense of adventure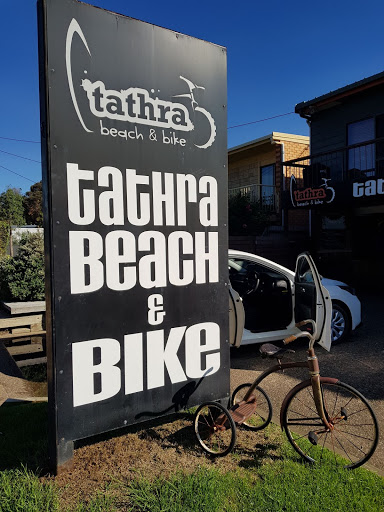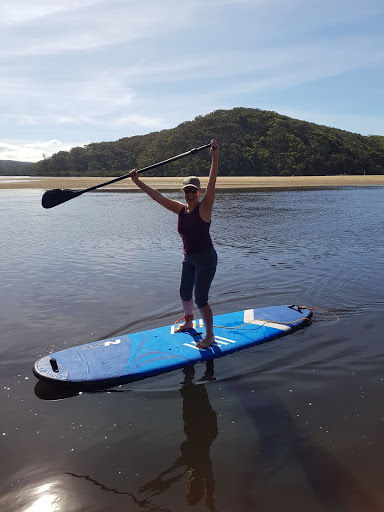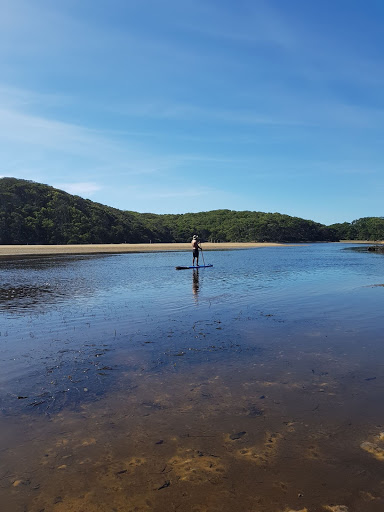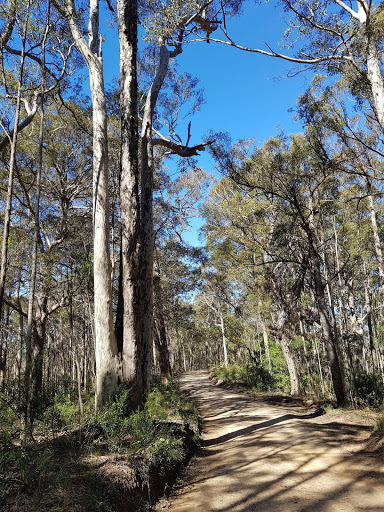 You can't come to the Sapphire Coast without hitting the water, and one of the best ways to see it up-close is by hiring a paddle board from Tathra Beach and Bike and exploring the lagoons, rivers and waterways. We spend the afternoon gliding across beautiful Nelson Lagoon, just a nine minute drive up the road. The waters are calm, the day is picture perfect and we got the chance to spot hundreds of soldier crabs crawling along the sand beside us. Rent one of Tathra Beach and Bike's paddleboards for $100 for the day or $25 per hour, or take your pick from surfboards, mountain bikes and electric bikes, too.
Eden Killer Whale Museum in Eden… for a mind-blowing tale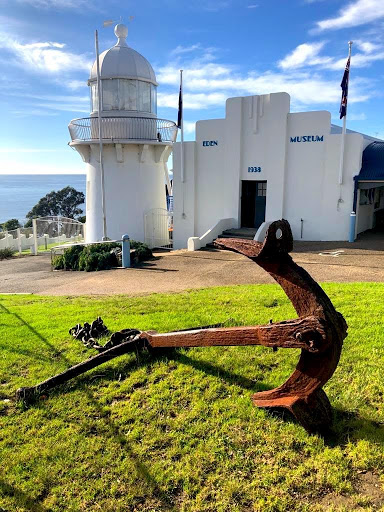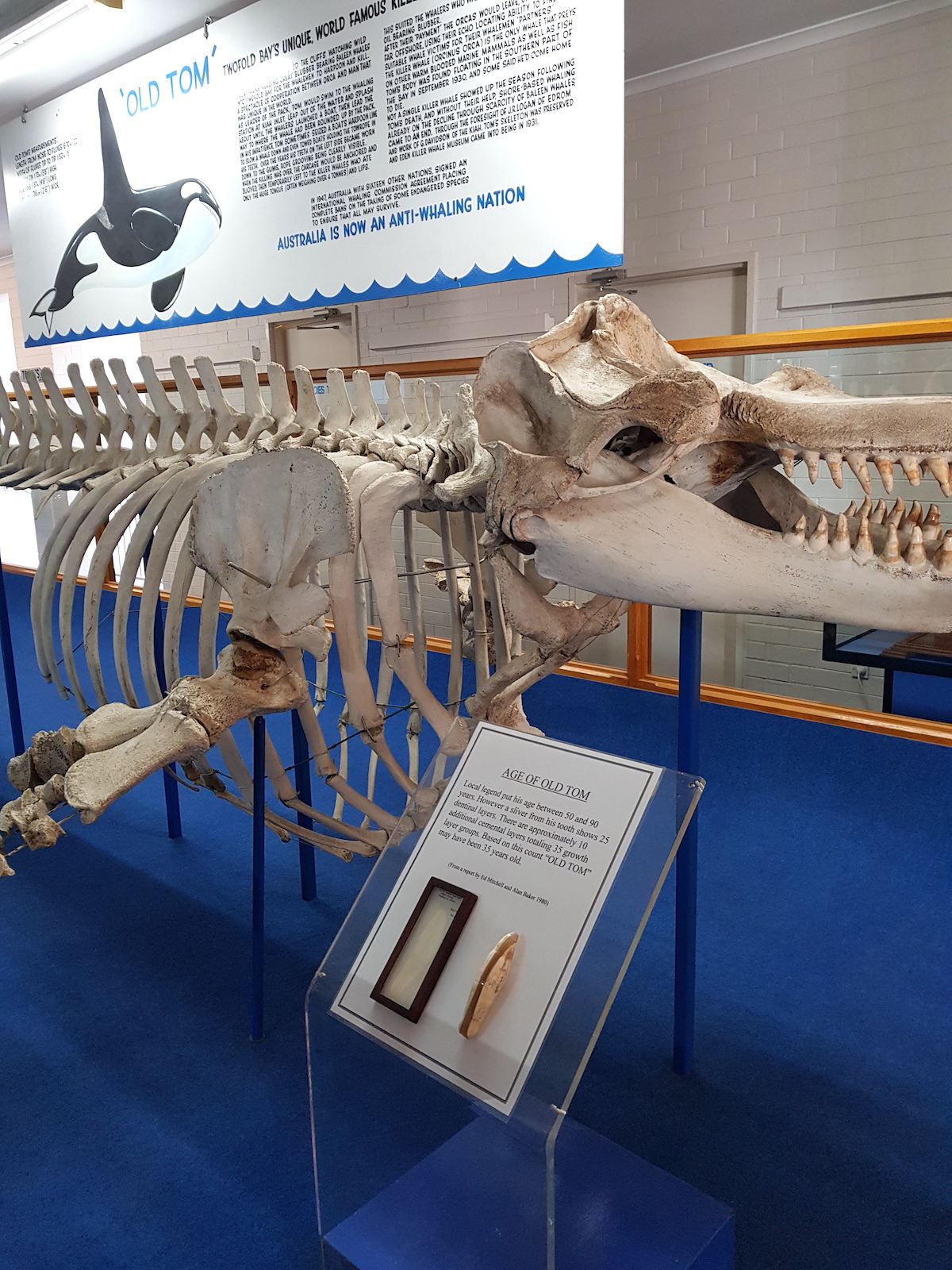 There's a long and interesting history of whaling in Australia and the Killer Whale Museum in Eden has got to be one of the most fascinating places to learn all about it. Operating for more than 80 years, the Killer Whale Museum was initially built to pay homage to the killer whales of Twofold Bay and the unique relationship they had with the fisherman of the area.
The Davidson family in particular worked with the local Indigenous people, the Katungal, and a group of killer whales, who the Katungal developed strong bonds with and believed were their ancestors reincarnated. Because of the likes of Old Tom, one of the killer whales that would alert the fishermen when baleen whales were in the bay during their migration, the Davidson family would kill more than 10 times the amount of whales than other fishermen in the area.
The history is fascinating, brutal and there's a bit of mystery thrown in for good measure and it continues to be a source of intrigue for the town. There are also documentaries and movies made about this unique history which are worth checking out before you pay a visit for some extra unique insight. The entrance fee is just $12 for adults and just $3 for kids (little ones under five can attend for free). You'll be able to see the bones of Old Tom while you're here too – the only fully-assembled orca skeleton on display in the world. You'll even get to see some real-life ones in the bay if you time a trip during the annual migration between May and early November.
Killer Whale Trail in Two-Fold Bay… for an epic road trip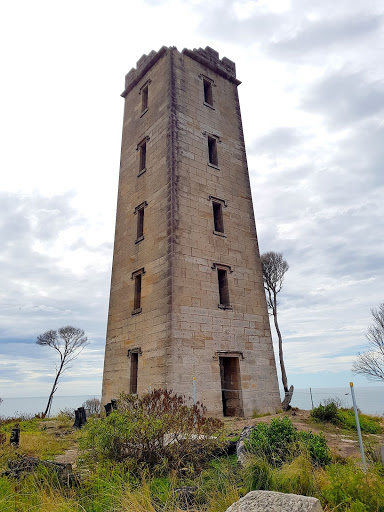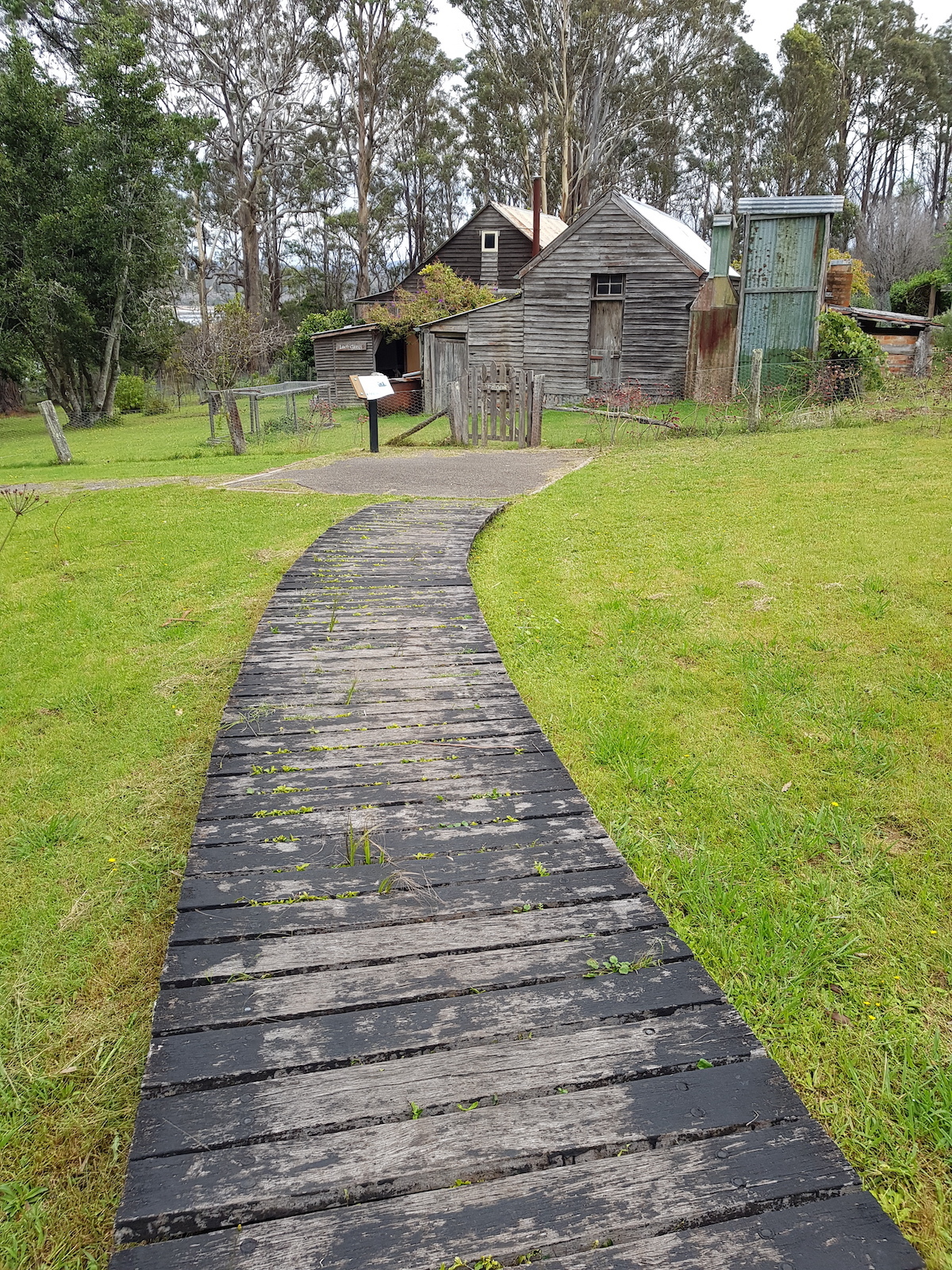 The Sapphire Coast is the perfect spot for a road trip and if you like a side of history with your adventures, then the Killer Whale Trail is ideal. We kicked things off in Eden, at the Rotary Lookout, where you can take in Twofold Bay. This is where people would once gather to watch the killer whale pods attack the baleen whales, getting them ready to be harpooned. Now it's a relaxed picnic lunch spot, thank goodness!
We then made our way to Boyd's Tower which is accessible via a low impact walking track. It was built in 1847 by Benjamin Boyd who one day hoped to see it turned into a lighthouse. That wasn't to be, but it's still a sandstone marvel worth a visit.
The Davidson Whaling Station is another historical site along the Killer Whale Trail, and as you venture toward the station, you'll feel like you're stepping back in time. Not only is this the spot that the Davidson family called home, it's also where their operations took place and where whale blubber was processed.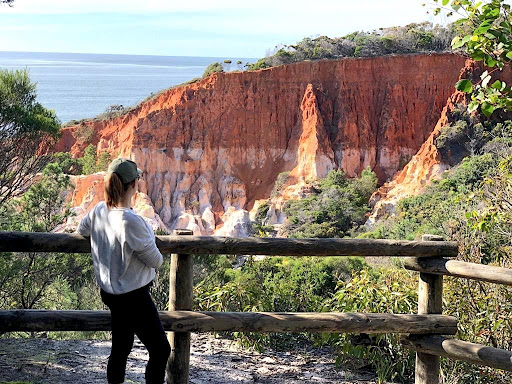 Ben Boyd National Park spans more than 47km of coastline, much of which is craggy with rocky inlets. Take a short stroll down to the Pulpit Rock for a spectacular view while you stand directly on the rock platform. These incredible formations are the result of geological folding and have been around for more than 360 million years ago – that's before the dinosaurs roamed the earth!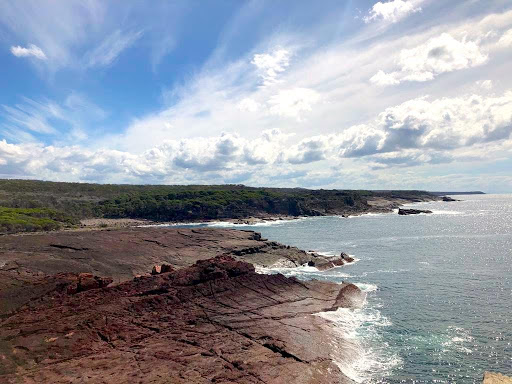 If you love a good lookout point, the likes of Disaster Bay Lookout and the Pinnacles Loop Track are two must-visits. Don't forget your camera because the surrounding wilderness areas are seriously stunning and will be the envy of all your mates back home. The Pinnacles Loop track is a leisurely 30-minute stroll, while the Disaster Bay Lookout is accessible by car within Ben Boyd National Park.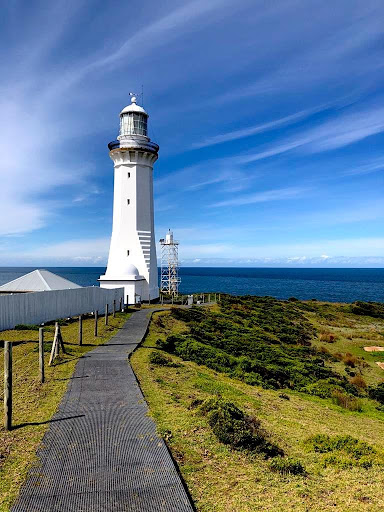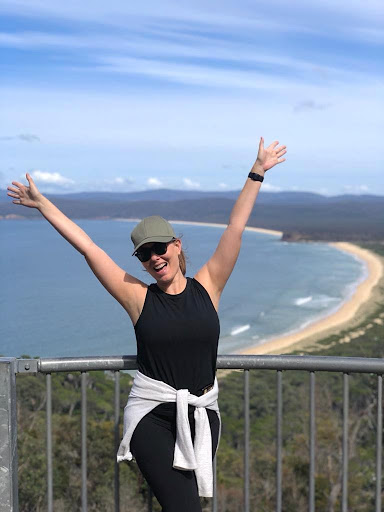 Our last stop on our Sapphire Coast road trip is Green Cape Lighthouse, about a 45-minute drive from Eden – you may need a 4WD to access during wet weather as much of the roads in the Ben Boyd National Park are unpaved, but it's well worth the effort to reach this headland point. Keep your eyes peeled for bandicoots which are said to hop around the area and whales pass by during migration season.
Where to stay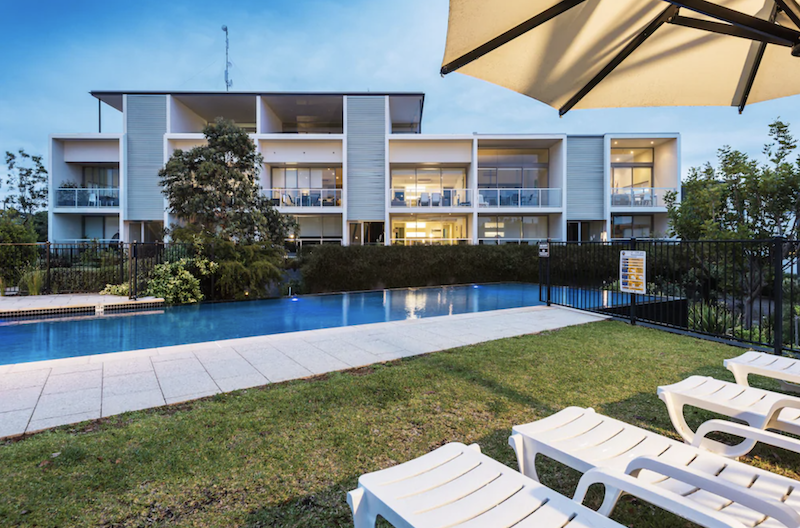 For families large and small, you can't go past Coast Resort Merimbula. It's right on Lake Merimbula and close to everything, and with walking tracks straight into town, perfect for morning strolls with the kids. When you're not out exploring, the townhouses have large bedrooms (ours had three!), while the kitchen facilities make it great for in-room dining. There are also one-, two- and three-bedroom apartments and even a penthouse. There's heaps to keep the whole family busy too, including two heated pools, a full-size tennis court, multiple barbecue areas and a Tesla PlugShare recharging station.
PLAN YOUR SAPPHIRE COAST TRIP
Heads up! Due to COVID-19, government restrictions are in constant review and travel guidelines may change. We strongly recommend that all travellers seek further information about destinations and attractions before scheduling trips or making bookings, take extra care and follow all rules.