What better way to explore a new city than by doing a hotel bar crawl! Sipping on cocktails really is the best way to soak up a city's vibe. As a fairly new resident of Melbourne, I've been super keen to try out the city's countless bars – from hip rooftops to hidden gems. After one (or five) too many brews, here are five of Melbourne's best hotel bars I'd highly recommend visiting on your next trip!
This hidden gem tucked away in South Melbourne was once known as The Cricket Club. Now it's a boutique hotel that loves entertaining its guests. The interior is styled to a tee – with walls lined with vintage champagne and copper furnishings. The main bar has a super cosy feel, lovely staff and gorgeous fresh flowers. If you love the outdoors, like I do, make sure you head up to the rooftop and catch a glistening sunset over the city.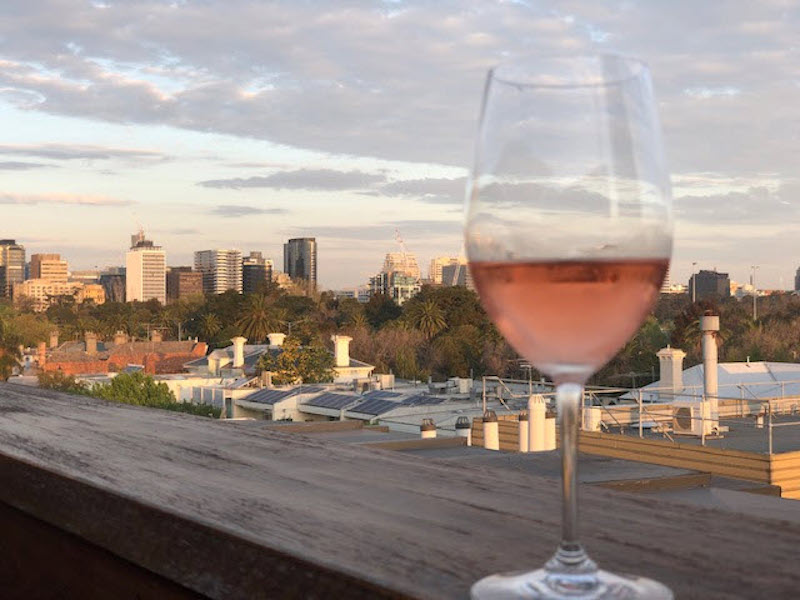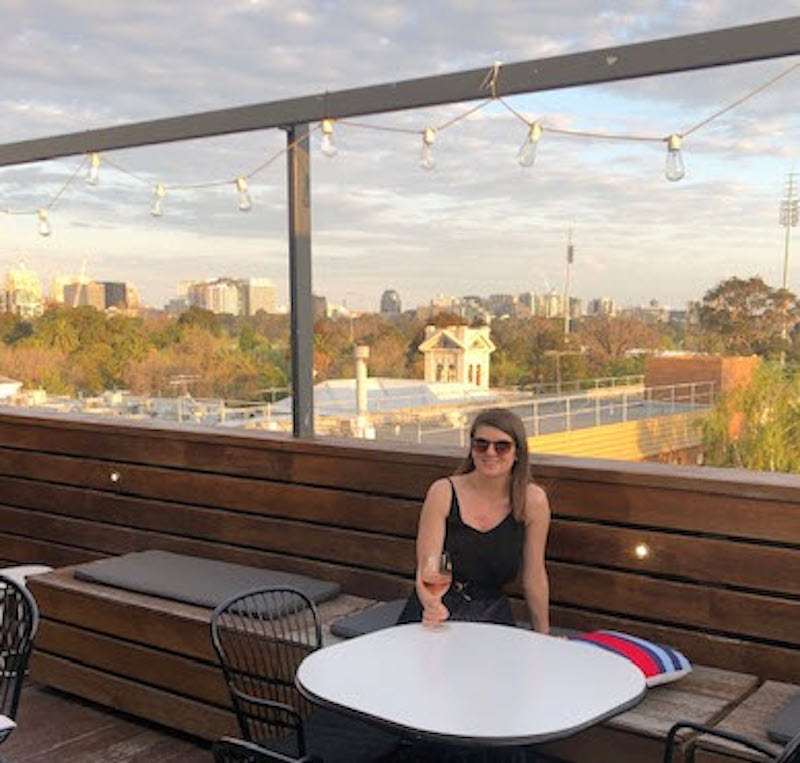 That's right, deliciously elegant Dior-inspired cocktails! An addition to the cocktail menu during the House of Dior: 70 Years of Haute Couture fashion exhibition in 2017, they became such a fave that they're now here to stay! The Parfum is served in an iced perfume bottle with a smoked glass. And the 18th Century is topped with Persian saffron fairy floss. Yum! My friend and I share both – this bar is a must-try next time you're in town.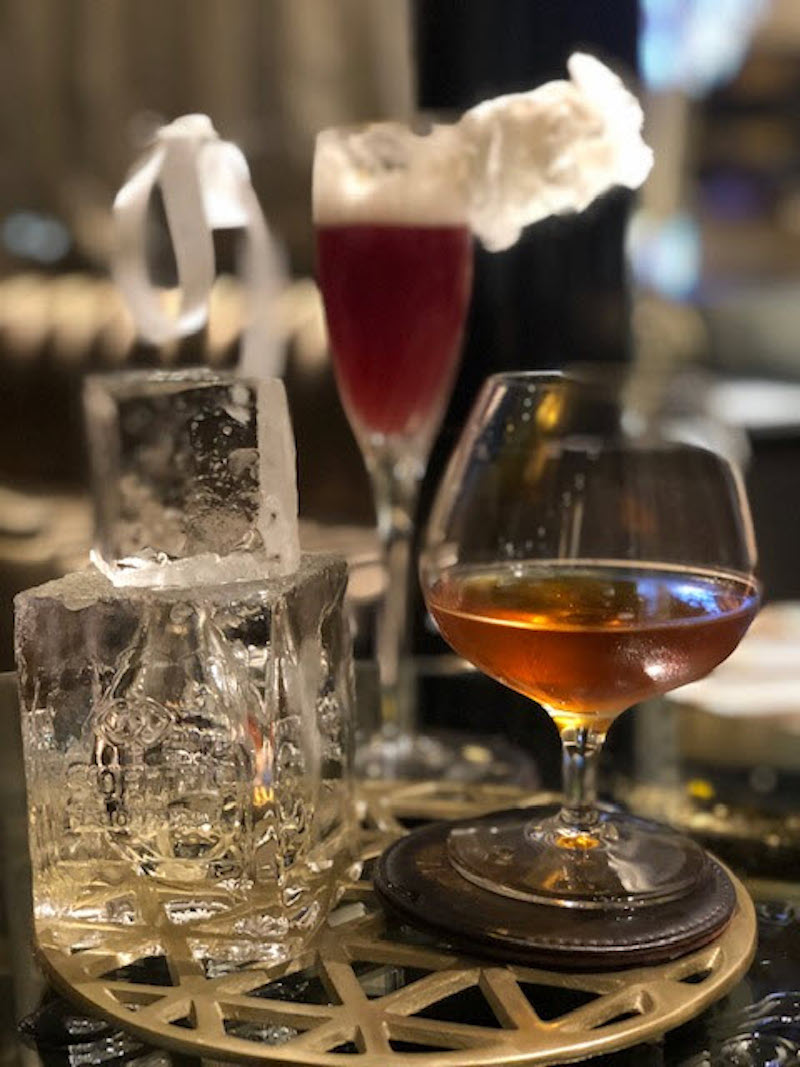 If you love spending chilled afternoons at the pub, East Brunswick Hotel is the place to be. You'll spot it from a mile away with its red neon sign lighting up Lygon Street. Inside, you'll find an old pub that's been refurbished, with exposed beams and a rustic décor. Its fantastic food and even better live music put a spin on the traditional pub grub. My personal favourite dishes are the pipi pasta and grain salad.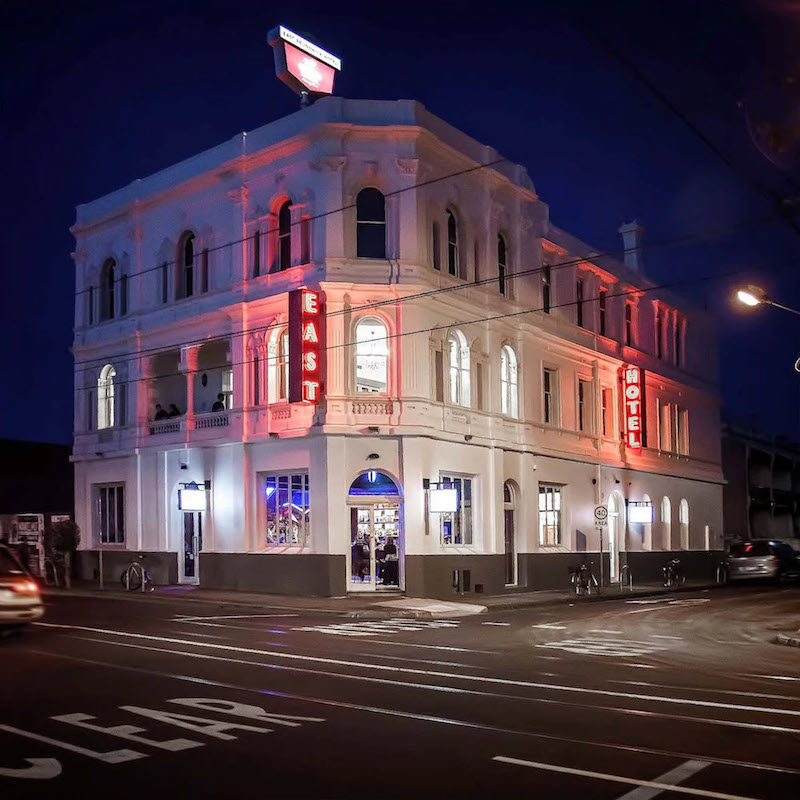 If you enjoy sampling local Australian produce, you should pull up a chair at Lord Lygon. This modern bar has endless options of vino to choose from, as well as some local brews in case wine isn't your thing. If you're like me and enjoy some nibbles with your glass of rosé, award-winning executive chef Chris Bonello (from fine dining restaurant Vue de Monde Melbourne) has created a fab menu. You can choose Coffin Bay Oysters, bourbon and coke lamb ribs, or even make up your very own cheese board.
It'd be rude not to include the famous QT on the list – everything down to the wallpaper in the restroom is funky. As soon as you walk in, you have the option to either sit at the moody, intimate bar on level two or at the rooftop hang-out on level 11. On a balmy afternoon, this is one of the best spots to enjoy a chilled beverage – not to mention the complimentary popcorn when you score a table. Sun out, shades on, enjoy!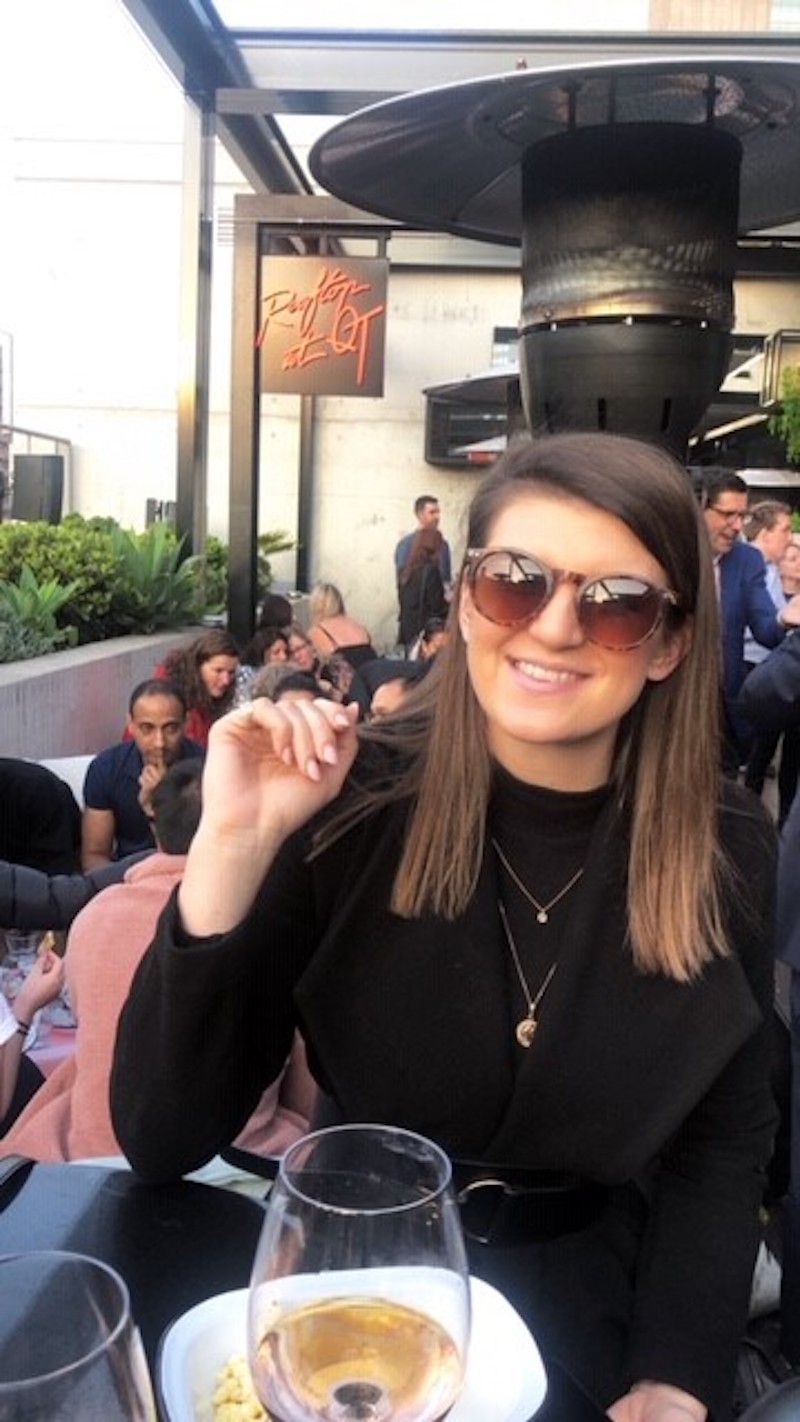 Ready for a hotel bar crawl of your own? Be sure to check out some of these hip and happening bars along the way. Whether you like to enjoy a fancy cocktail, a yummy meal or a fresh pint, you'll be spoiled for choice at any of these hotels.
PLAN YOUR MELBOURNE GETAWAY