Australia is home to some of the best food in the world. That's not my opinion, that's a fact. So, what are we doing eating sad little packets of pretzels and peanuts whenever we go on flights? We should be showing off our awesome snack game to the world, making all of our fellow travellers jealous (or at least hungry).
Today, I'm taking a stand. Here are 16 of Australia's most delectable snackables, ranked by tastiness and air-travel-friendliness. Pack a few for your next flight!
16. Fairy bread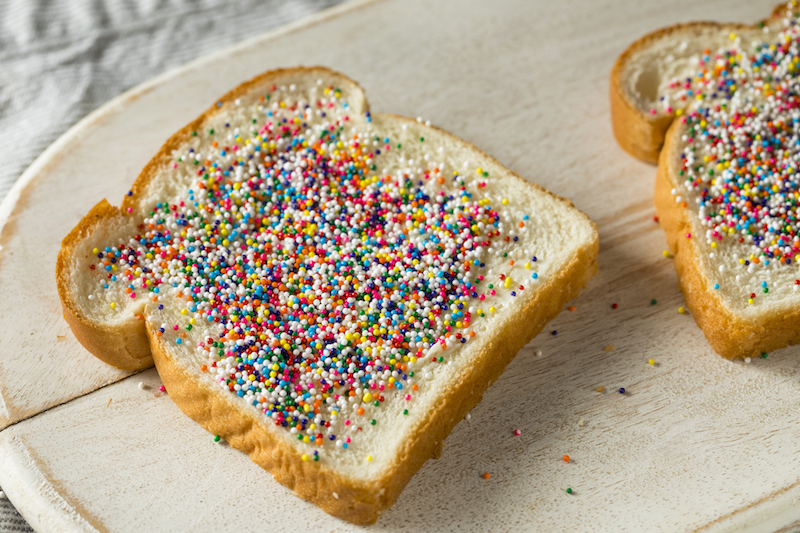 An Aussie classic, fairy bread would bring a little party to the skies – and isn't that what we all need now? However, it can be messy to make and the loose 100s and 1000s you'd leave in your wake wouldn't win you any love from the flight crew.
Taste: 🤤🤤
Plane friendliness: ✈️✈️
15. Mixed lollies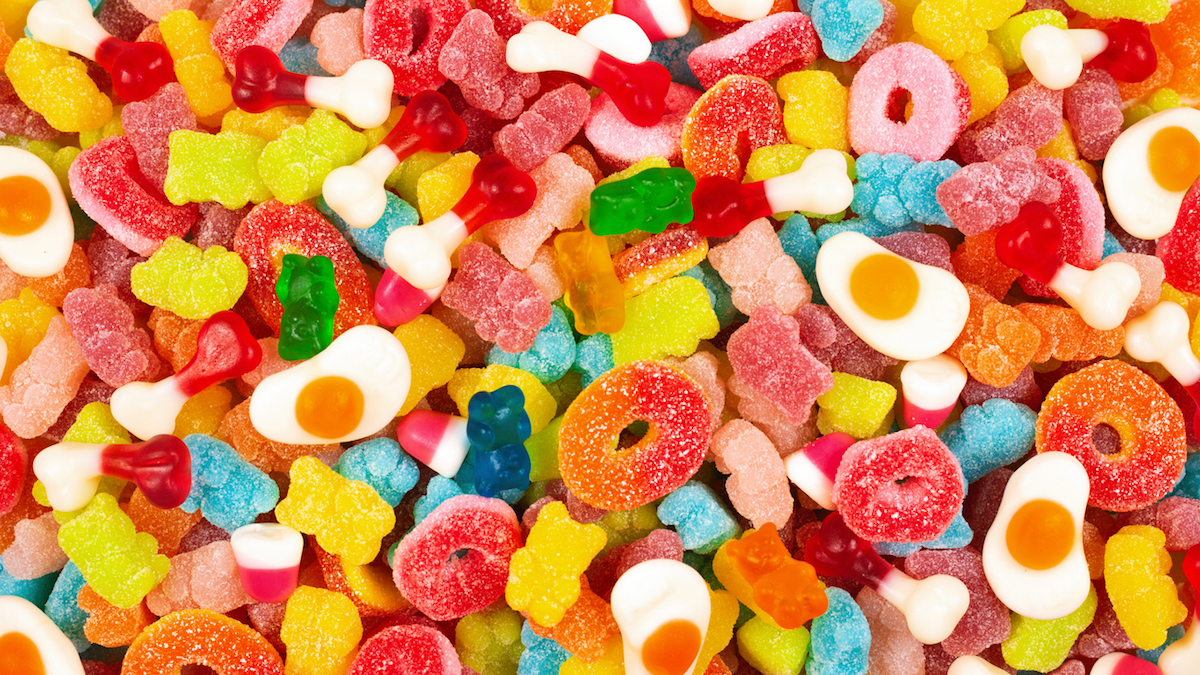 Now we're talking! Mixed lolly bags are compact, portable and perfectly snackable. Just throw one in your carry-on and forget about it. But the risk is in the mix. If you get one full of milk bottles, strawberries and cream, freckles and snakes, you're laughing. But if you get one full of musk sticks, bananas or – *gulp* – licorice, your taste buds are doomed 😵
Taste (overall): 🤤🤤🤤
Taste (musk sticks and bananas): 😭😭😭😭😭
Taste (anything involving licorice): 🤢🤢🤢🤢🤢🤢🤢🤢
Plane friendliness: ✈️✈️✈️✈️
14. Mango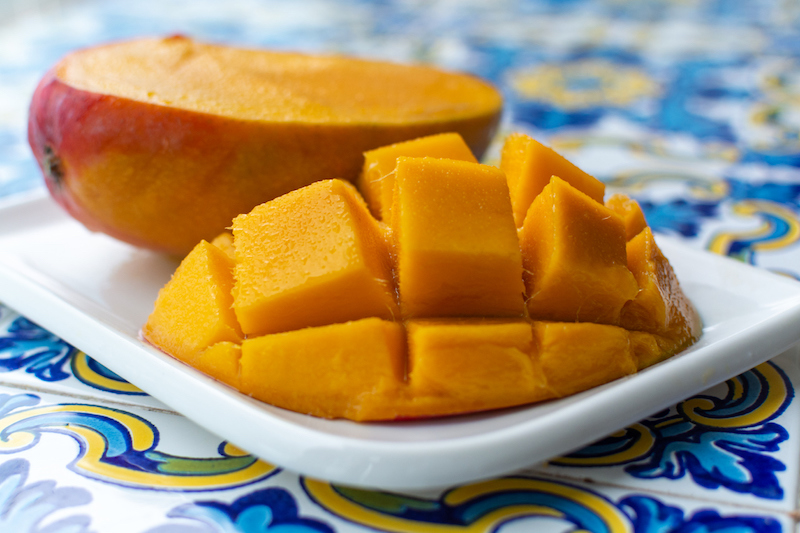 Okay, so mangos aren't exclusively Australian. But as a country, there's no denying we love them – and they're more plane-friendly than you might think. Chop them up into cubes or slices, pop them in a plastic container, then eat with a fork. Bonus points if you freeze them too. They'll be semi-thawed by the time you board, so you'll basically be eating mango sorbet *drool*.
Taste: 🤤🤤🤤🤤
Plane friendliness: ✈️✈️
13. Party pies
Hear me out! Party pies are delicious, substantial enough to satisfy a rubbly tummy and easy to eat in tight spots – ie: perfect for flying. The only thing stopping us from taking them on planes now is the tragic lack of public party-pie-warmers in our airports. The first airline to start serving their own will be onto a winner (and can thank me for the idea later 😉).
Taste: 🤤🤤🤤🤤
Plane friendliness: ✈️✈️
12. Smashed avo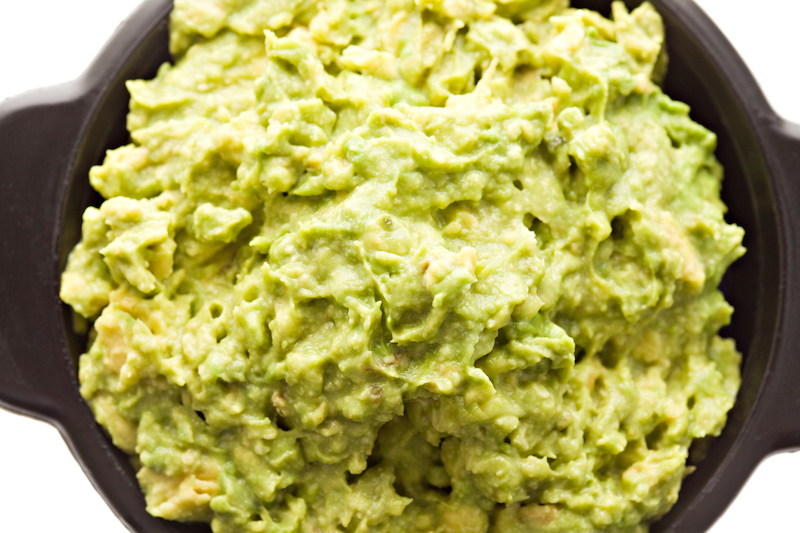 "Smashed avo on a plane? No way!" Uh, yes way – just minus the toast. Pre-smash your avo at home, whack it in a plastic container and squeeze a little lemon juice on top. Bring some crackers to eat it on, grab some plastic cutlery from a hostie and you're done.
Taste: 🤤🤤🤤 (Yep, only three. I don't really love avocado. Am I even a millennial?)
Plane friendliness: ✈️✈️✈️
11. Clinkers
Clinkers are one of Australia's most underrated lollies, which is a crying shame. They're also great for travel, as they're hard to melt, even harder to squash and easy to carry and stash in a bag. But the green ones suck and there's no way to tell what colour you're getting until you've taken a bite. Why would anyone hide so many little disappointments in an otherwise glorious bag of sweets?
Taste (pink and yellow):🤤🤤🤤🤤
Taste (green): 😭😭😭😭😭😭😭😭😭😭😭😭😭😭
Plane friendliness: ✈️✈️✈️✈️✈️
10. Macadamia nuts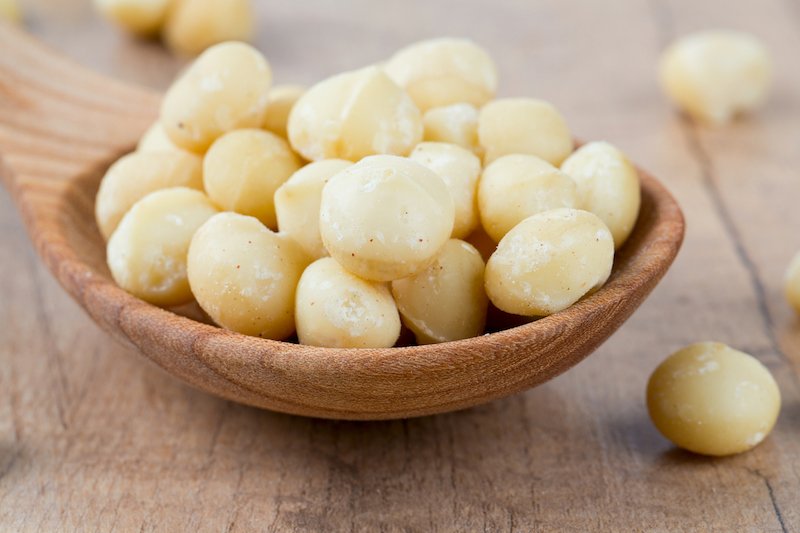 Macadamia nuts are THE best nuts in the world. You can tell because they're also the most expensive, at $AU50 a kilo (worth it!). If you really love nibbling nuts while you fly, macadamias are a safer choice than peanuts, as macadamia allergies are rare. However, with some airlines moving to ban all nuts, you might want to swap to #2 instead 😉
Taste: 🤤🤤🤤🤤🤤
Plane friendliness: ✈️✈️
9. Snags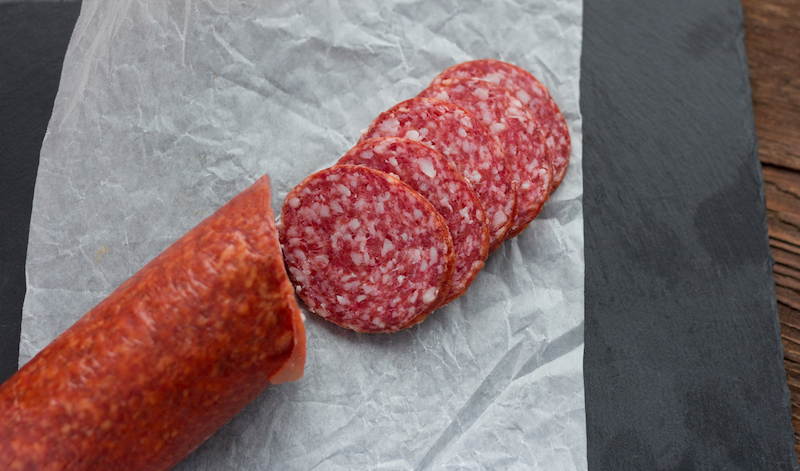 Forget snakes – I want to see snags on my plane. Sure, the classic sausage sanga is best served hot, but the beauty of snags is their versatility. Salami, cabanossi, and playground-favourite devon are all made to be enjoyed cold. They're the breakfast, lunch and dinner of champions 🌭
Taste: 🤤🤤🤤🤤
Plane friendliness: ✈️✈️✈️
8. Bánh mì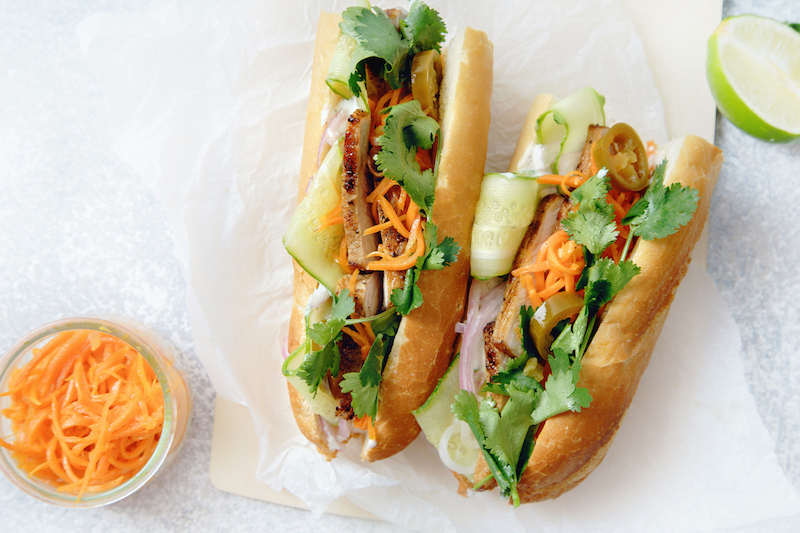 Okay, so bánh mì aren't technically Australian. But what is very Australian is being able to eat a different cuisine for every meal – one of the many perks of living in one of the most multicultural countries in the world 😊 But as much as I love them, even I have to admit that bánh mì can be super messy and are not at all plane-friendly. The first airline to start serving neat little mini bánh mì – or regular-sized ones with bibs – will win my love forever 😍
Taste: 🤤🤤🤤🤤🤤🤤🤤🤤🤤🤤
Plane friendliness: ❌
7. Tim-Tams/Mint Slices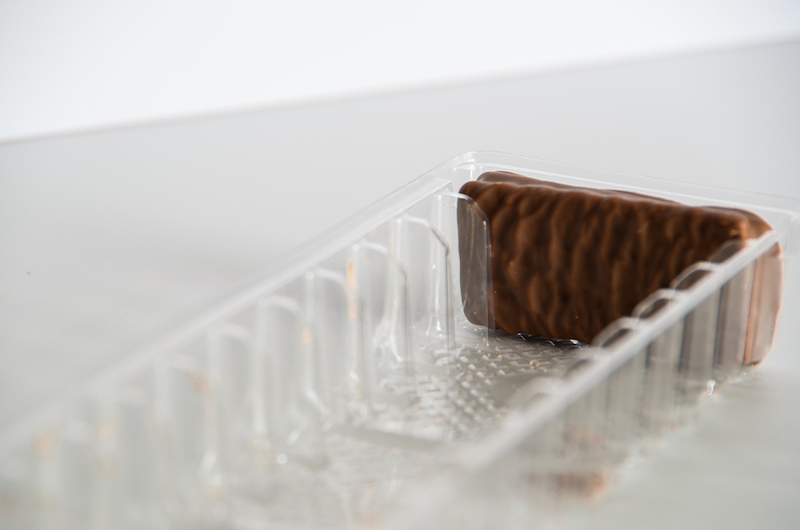 It wouldn't be an Aussie snack list without these babies. Whether you're Team Tim-Tam or Mad for Mint Slice, I think we can all agree that Australia has some of the best bickies around. Pop some of your faves in a lunch box and whip them out mid-flight to make all your fellow flyers jealous. It's up to you whether you want to bring enough to share 😜
Taste: 🤤🤤🤤🤤🤤
Plane friendliness: ✈️✈️✈️✈️
6. Cheese and bacon rolls
Ohhhh yeahhhh. This might be a controversial choice to go ahead of Tim-Tams, but I'm more of a savoury fan than sweet and a good ol' cheese and bacon roll is just the thing when you're feeling peckish. IMO, the only thing holding them back from the No.1 slot is the fact that they're even more awesome after a quick blast in the microwave (which you obviously can't do on a plane). Once you've had a warm cheese and bacon roll, you can never go back 😋
Taste: 🤤🤤🤤🤤🤤
Plane friendliness: ✈️✈️✈️✈️
5. SAOs with Vegemite worms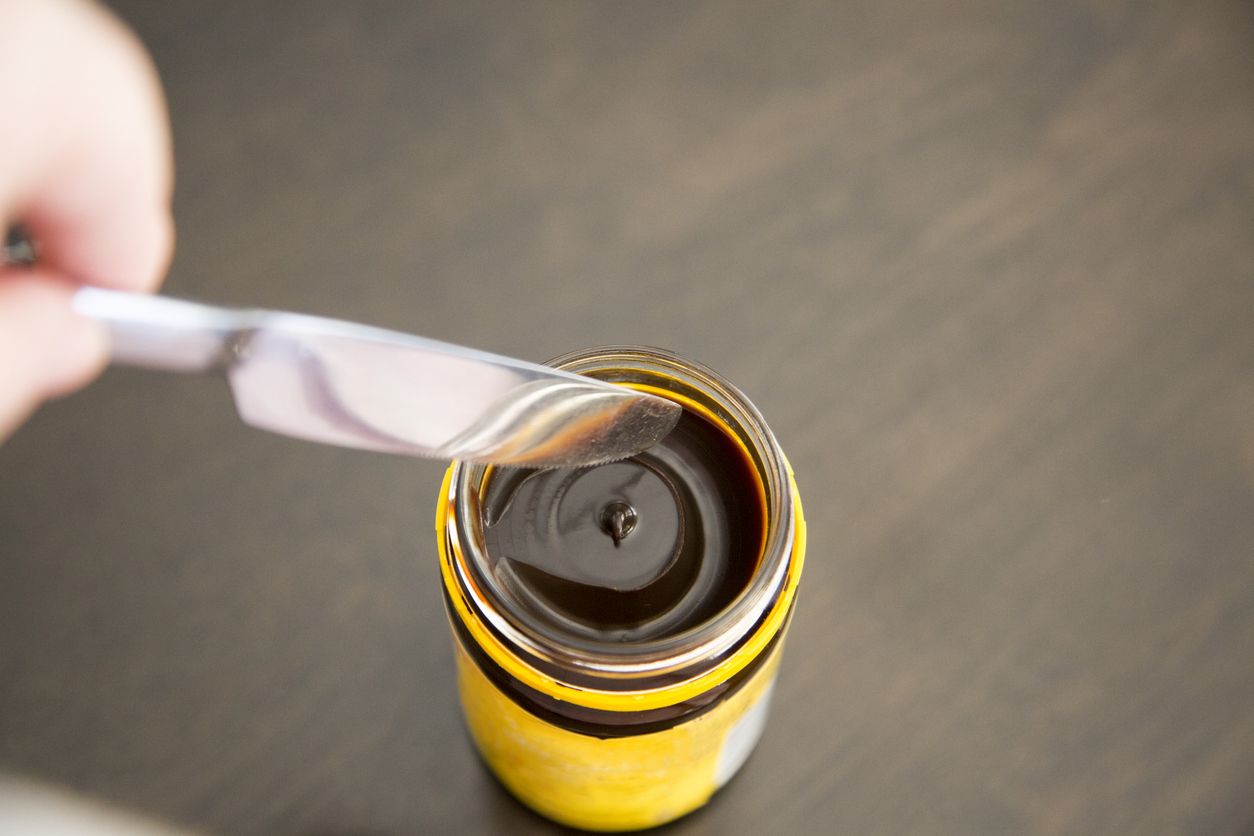 If you've never tried this Aussie playground delicacy, prepare your taste buds for happiness. Take two impossibly light and flaky SAO bickies, spread butter and Vegemite on both (you'll need a decent layer for the best effect), then put the two buttered/Vegemited sides together and squeeze. Tada! Little black and yellow Vegemite worms will squish through all the SAO holes. It's gourmet magic!
Taste: 🤤🤤🤤🤤🤤
Plane friendliness: ✈️✈️✈️✈️
4. Fantales
Name a more iconic flavour combination than chocolate and caramel. Go on – I'll wait. In the meantime, I'll just be packing my handbag full of Fantales for my next flight. Not only are they Aussie fine-dining faves, but the wrappers make for some cruisy in-flight reading. Anyone up for a mile-high trivia night?
Taste: 🤤🤤🤤🤤🤤
Plane friendliness: ✈️✈️✈️✈️✈️
3. Tiny Teddies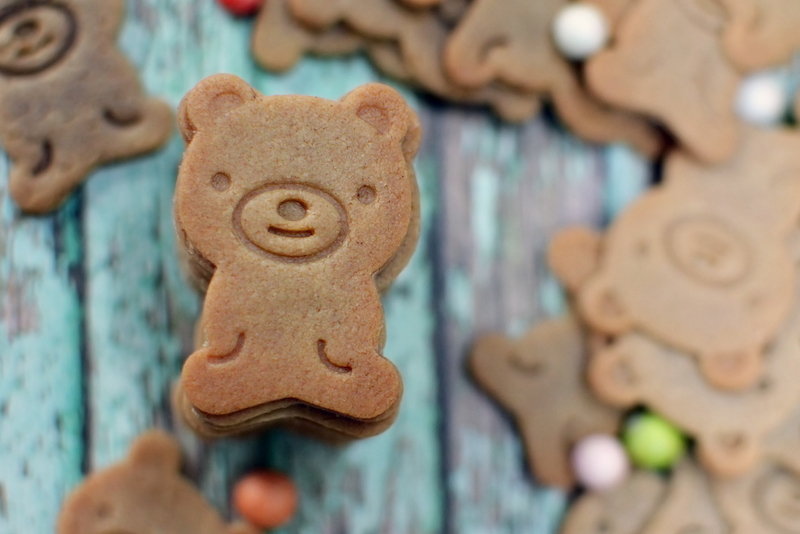 HECK. YES. Tiny Teddies are another lunchbox staple that are waaaaaay overdue for a sky-high revival. They're not too sweet, so they satisfy most palates, and biting off their little heads is a safe, legal way to work through any flight-induced aggression (get your elbows away from me, middle seater!). Stick to the traditional honey or chocolate varieties – the new chocolate-chip ones look like they have the plague 😨
Taste: 🤤🤤🤤🤤🤤
Plane friendliness: ✈️✈️✈️✈️✈️
2. Twisties/Burger Rings/Cheezels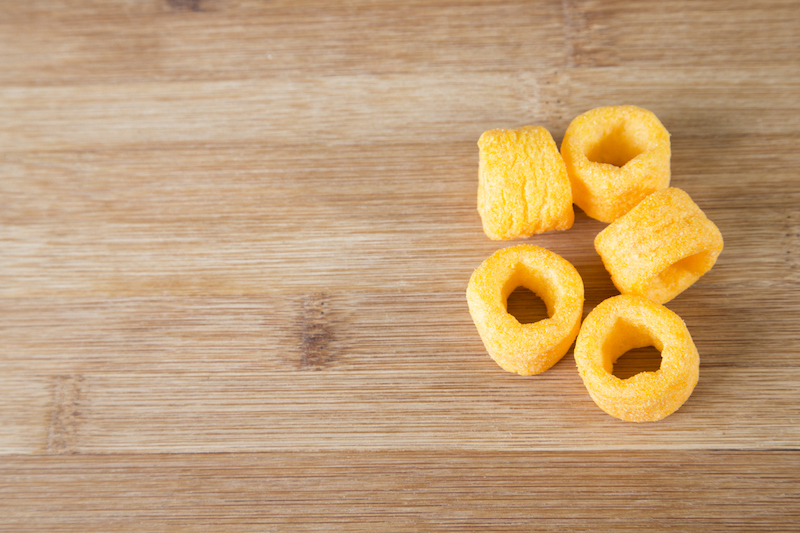 I'm not a fan of potato chips. I know, I know, I have no soul. But give me some puffed-up corn covered in cheesy/savoury mystery powder and I'm all over it. Twisties, Burger Rings and Cheezels are some of Australia's all-time favourite snacks and their single-serve packs are perfect for flights. Grab a few boxed variety packs and your in-flight catering is done 👍
Taste: 🤤🤤🤤🤤🤤
Plane friendliness: ✈️✈️✈️✈️✈️
1. Anzac biscuits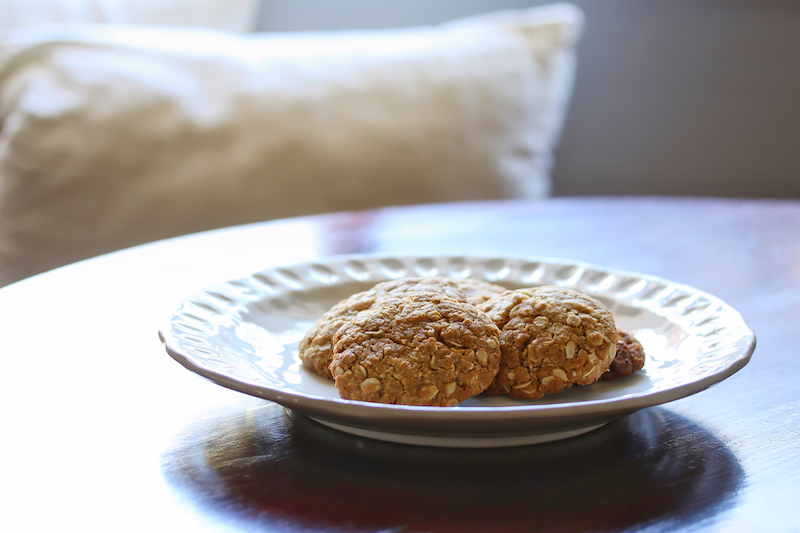 Oh, yes! The humble Anzac bickie is, hands down, the ultimate Aussie in-flight snack. Full of rolled oats and desiccated coconut, they're surprisingly filling, with enough substance to help convince yourself you're making a "healthier" choice – even though they're also full of butter, sugar and golden syrup 😜 Airlines of the world, what are you waiting for? Serve up Anzac bickies now!
Taste: 🤤🤤🤤🤤🤤🤤🤤🤤
Plane friendliness: ✈️✈️✈️✈️✈️
CHECK OUT TOP FLIGHT DEALS