Top Ubud holiday packages
3.5-star property
Sithala Villa Seminyak
4.5/5
Wonderful! (13 reviews)
30 Jul. - 5 Aug.
6 night stay
Melbourne (MEL) to Denpasar (DPS)
Malindo Air • Coach
Denpasar (DPS) to Melbourne (MEL)
Virgin Australia • Coach
Price was AU$2,095, price is now AU$1,374 per person
Beautiful villa, great central location. The beds were extremely comfortable and the staff were lovely.
Reviewed on 29 May 2018
3.5-star property
White Lotus Villas
Kuta Utara
11 Aug. - 15 Aug.
4 night stay
Perth (PER) to Denpasar (DPS)
Indonesia AirAsia • Return • Coach
Save 100% on your flight
Price was AU$1,926, price is now AU$1,289 per person
Staff could not be more helpful and friendly the place was clean kitchen under equiped but when u ask they bring u whatever u need Not in our normal area or my usual price range so my rating is only reflective of my previous holidays to Bali
Reviewed on 28 Apr. 2018
4.5-star property
Puri Sebali Resort - CHSE Certified
Sambahan
4.7/5
Exceptional! (199 reviews)
19 Aug. - 25 Aug.
6 night stay
Adelaide (ADL) to Denpasar (DPS)
Jetstar • Return • Coach
Price was AU$3,568, price is now AU$1,340 per person
Fantastic experience amongst the rice paddy. At night you can hear all the insects,birds,crickets etc. It sounded like a meditation relaxation CD.
Reviewed on 26 Jun. 2016
4.0-star property
The Alena Resort by Pramana
4.8/5
Exceptional! (22 reviews)
28 Jul. - 2 Aug.
5 night stay
Brisbane (BNE) to Denpasar (DPS)
Virgin Australia • Coach
Denpasar (DPS) to Brisbane (BNE)
Jetstar • Coach
Price was AU$1,592, price is now AU$1,125 per person
Fabulous small resort with friendly staff who work really hard to please.The lush green setting is beautiful and everything's designed with great care and attention to detail. It was very hard to leave.
Reviewed on 29 Oct. 2017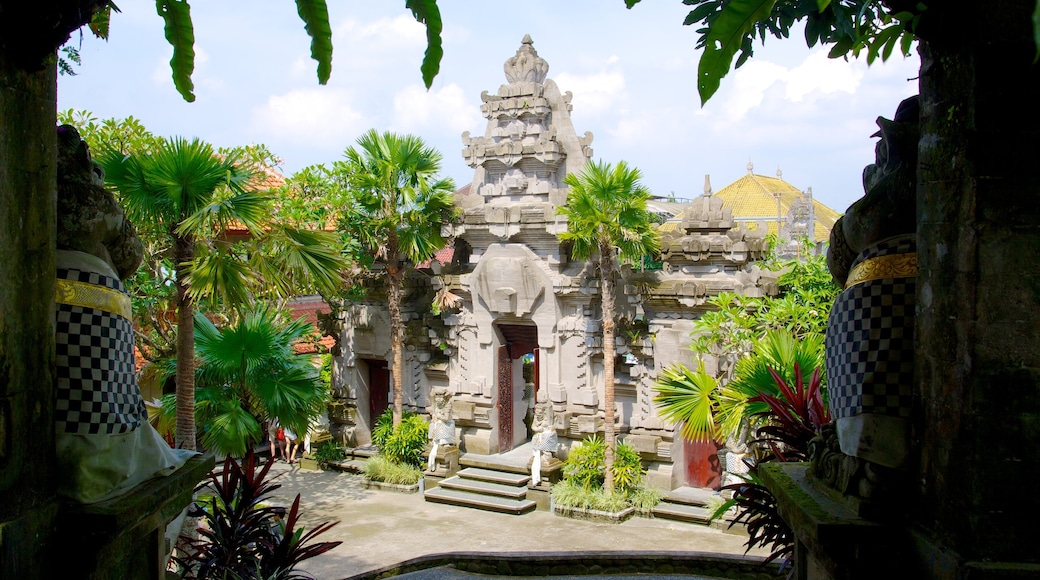 Book your Ubud holiday
Ubud Holiday Packages
Are you in search of a little spiritual and physical healing? Then head for a holiday in Ubud, where you're sure to feel good vibes. This tiny town on the island of Bali has a big reputation—Ubud is known for its healing surroundings, free-spirited atmosphere and thriving arts scene. Spas, museums and galleries dot the streets, and if you're not sure where you start, you can always consult with a Balinese healer.
Things to Do in Ubud
There's more to do in Ubud than take yoga classes or get a massage. Ubud is Bali's cultural centre, so you'll definitely want to check out unique local art and museums like the Blanco Renaissance Museum, where you can see the eccentric art of Don Antonio Blanco, plus a picture of him with Michael Jackson! Then unleash your own creativity at art classes and workshops at the local galleries. When you've had your fill of art, head out to the Sacred Monkey Forest Sanctuary to get your nature fix. This lush nature reserve is home to 600 mischievous long-tailed macaques and three Hindu temples.
A little farther out, you'll find the beautiful and iconic Tegalalang Rice Terraces, a perfect spot to take that new profile pic. Reserve an Ubud car hire ahead of time to reach this stunning site with no problems. Another destination that you'll need a car to check out is Pura Goa Lawah, or Bat Cave Temple. This space is home to hundreds of bats—but no Batman, unfortunately—and sits across the road from a beautiful black sand beach.
Shopping, Dining &amp Nightlife
Don't leave Bali without visiting the Ubud Art Market for at least a few inexpensive but beautiful local handicrafts. This market is one of the best places to find that special souvenir you've been looking for. After you're done shopping, head across the street to Ubud Palace, where you can see wonderful examples of ancient Balinese architecture. The palace is also a great place to see a traditional and colourful Balinese dance performance. Just watching those moves is bound to make you hungry (or dizzy!), but you're in luck food in Ubud is, for the most part, fresh and inexpensive, and there are many restaurants that cater to diners with special requirements, including vegans and vegetarians. And, of course, there are plenty of warungs, or roadside dining spots, where you can sample the local street fare.
When it comes to nightlife, if you're ready to get your party on, you may prefer packages to Kuta, Bali's raving resort town. Ubud holidays aren't known to cater to night owls, though there are a few spots where you can see a live performance. There are also a number of pubs where you can chill out with your mates and make new friends, too.
What's Next?
If experiencing Ubud's much-touted spiritual energy is high on your bucket list, let Wotif help you make your dreams come true. You'll find excellent value on accommodation and flights with Wotif, including some great Ubud packages. Book now with Wotif and you'll soon be experiencing amazing Ubud for yourself!
Top Ubud hotels
Lowest nightly price found within the past 24 hours based on a 1 night stay for 2 adults. Prices and availability subject to change. Additional terms may apply.