Top Phillip Island holiday packages
3.5-star property
Executive Stay on Little Collins
Melbourne Central Business District
4.3/5
Excellent! (19 reviews)
20 Jun. - 23 Jun.
3 night stay
Sydney (SYD) to Melbourne (MEL)
Jetstar • Return • Coach
Price was AU$418, price is now AU$351 per person
Great location, close to where I had to go for work and also close to Fitzroy for dinner options.Plus Chinatown around the corner, Dan Murphys only an evening stroll away. Great views, stunning. Clean, well equipped, even had spare HDMI cable to connect laptop to TV. Nice quality feel. Friendly and helpful communication and very easy to get keys. Will definitely stay again when I have to do work in that area of Melbourne.
Reviewed on 29 May 2021
4.5-star property
Clarion Suites Gateway
Yarra Riverfront
4.5/5
Wonderful! (1,005 reviews)
25 Jun. - 29 Jun.
4 night stay
Gold Coast (OOL) to Melbourne (MEL)
Jetstar • Return • Coach
Price was AU$622, price is now AU$518 per person
Lovely rooms, very fresh and clean and comfortable. Loved the parking onsite!
Reviewed on 16 May 2022
4.0-star property
Melbourne Lifestyle Apartments - Best Views on Collins
Yarra Riverfront
4.8/5
Exceptional! (37 reviews)
25 Jun. - 28 Jun.
3 night stay
Brisbane (BNE) to Melbourne (MEL)
Jetstar • Return • Coach
Price was AU$1,057, price is now AU$880 per person
Great apartment with everything you would ever want. Great views off the balcony in a great location very close to free trams if needed.
Reviewed on 7 Jul. 2021
5.0-star property
Hilton Melbourne Little Queen Street
Melbourne Central Business District
4.6/5
Wonderful! (74 reviews)
17 Jun. - 20 Jun.
3 night stay
Brisbane (BNE) to Melbourne (MEL)
Jetstar • Return • Coach
Price was AU$710, price is now AU$593 per person
I loved staying in the hotel! It was clean and comfortable and the breakfast was outstanding.
Reviewed on 2 May 2022
3.5-star property
Melbourne SkyHigh Apartments
Melbourne Central Business District
4.1/5
Very Good! (416 reviews)
4 Jul. - 8 Jul.
4 night stay
Sydney (SYD) to Melbourne (MEL)
Jetstar • Return • Coach
Price was AU$570, price is now AU$476 per person
Great spacious rooms, close to transport, shopping and dining options
Reviewed on 6 Apr. 2022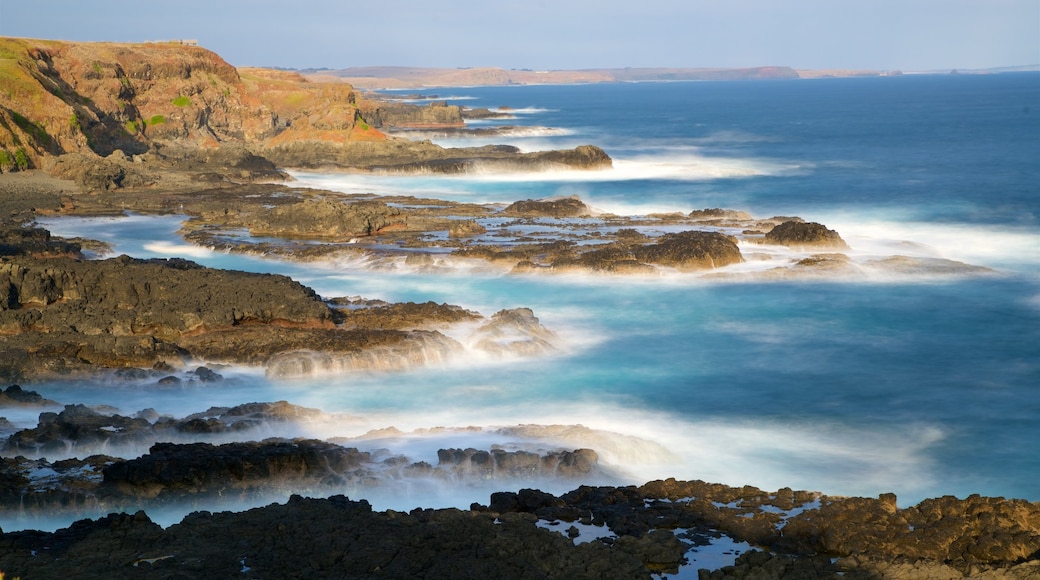 Holiday To Phillip Island
There's plenty of little islands dotting the coastline of Australia, but only one that has our immediate attention. Phillip Island is a hop, skip and jump away from the state of Victoria, and it's definitely a place where you can throw a shrimp on the barbie.
From the awesome fishing to the picturesque hiking trails, wonderful wildlife sanctuary and a Grand Prix circuit course, really, mate, you should've been there yesterday. Browse Wotif's fantastic offers on Phillip Island holiday packages and be on your way now.
Things to Do in Phillip Island
Just because you're on an island doesn't mean you don't need a set of wheels. Check out Wotif's Phillip Island car hire options and cruise down to the Koala Conservation Centre to see these furry little creatures in their natural habitat. Take a walk along the tree-top boardwalk that weaves through the eucalyptus canopy and see how the koalas spend the majority of their time. They usually just sleep and eat leaves, but their cuteness makes it hard to look away.
After you're through drooling over the cuddly koalas, make your way to the Nobbies Centre. There's a new attraction there called Arctic Journey, which offers a virtual tour through the earth's lowermost continent. Spend time in the Chill Zone, where they turn the temperature down to mimic that of Antarctica—you might want to bring some mittens. If you want to stay close to Nobbies, check out our Phillip Island packages with hotels in the Summerlands area for quick access to the last continent on earth.
Shopping, Dining &amp Nightlife
You saved a ton of cash booking your Phillip Island holiday, so why not spend some of it shopping in Cowes, the main township? There's charming boutiques selling all sorts of rad souvenirs from boomerangs to kangaroo scrotum keychains. Seriously, they're one of the most popular things to buy.
Those kangaroo scrotums can make you hungry, so when you're through shopping, head to one of the cafes in Cowes for some meat pie. This tasty treat is exactly what it sounds like—a pie filled with meat. If you're looking to catch your next meal, drive over to the town of Rhyll and go fishing at the Rhyll Trout and Bush Tucker Farm. After you've hooked a good number of rainbow trout, bring them to the on-site café and they'll whip it up for you any way you want. From the lake to your plate in about half an hour isn't too bad.
As the sun begins to set, make your way to Summerland Beach and catch the Penguin Parade. Trust us, holidays to Phillip Island are nothing without that Penguin Parade. Every day at sunset, the little flightless birds return to shore after a long day of fishing and waddle up the beach back to their nests. There's a whole viewing area with stadium-like tiered levels, so you can sit back and watch them go. After the march of the penguins, head back to Cowes and stop in one of the pubs for a few Victoria Bitters.
What's Next?
We think you're ready to visit a little-known locale in "The Land Down Under". But just because it may not be on a lot of travel itineraries doesn't mean you shouldn't pay a visit. Check out Wotif's fantastic offers on Phillip Island package deals today!
Top Phillip Island hotels
Don't see what you're looking for?
See all available properties in Phillip Island
View all properties
Lowest nightly price found within the past 24 hours based on a 1 night stay for 2 adults. Prices and availability subject to change. Additional terms may apply.