It's a big wide world out there. And with so much to see and do around Australia (and the world!), it can be hard to know where to begin. But that's okay, because we're here to help. Introducing the brand-new Wotif Search Engine – the best-looking truck on Aussie roads.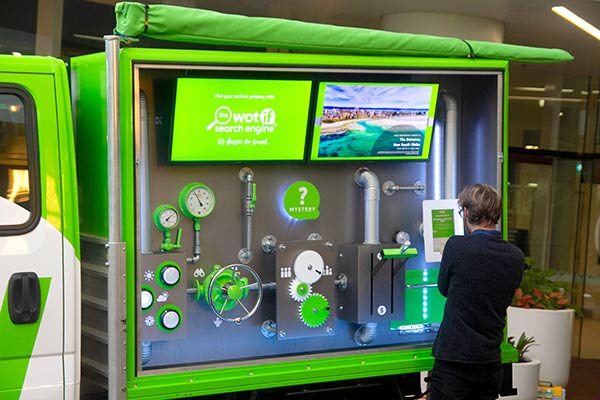 This green beast stands 2.6m tall and weighs a whopping 4-tonne, but its size isn't the most impressive thing about it. The Wotif Search Engine is roaming the country to help match Aussies with their perfect holiday destinations… and ensure they have a wheely good time 😉 It's giving out holiday-themed pressies too, because who doesn't love a good freebie?
Here's how it works…
Step One:
Choose whether you want to escape somewhere warm or rug up somewhere cooler.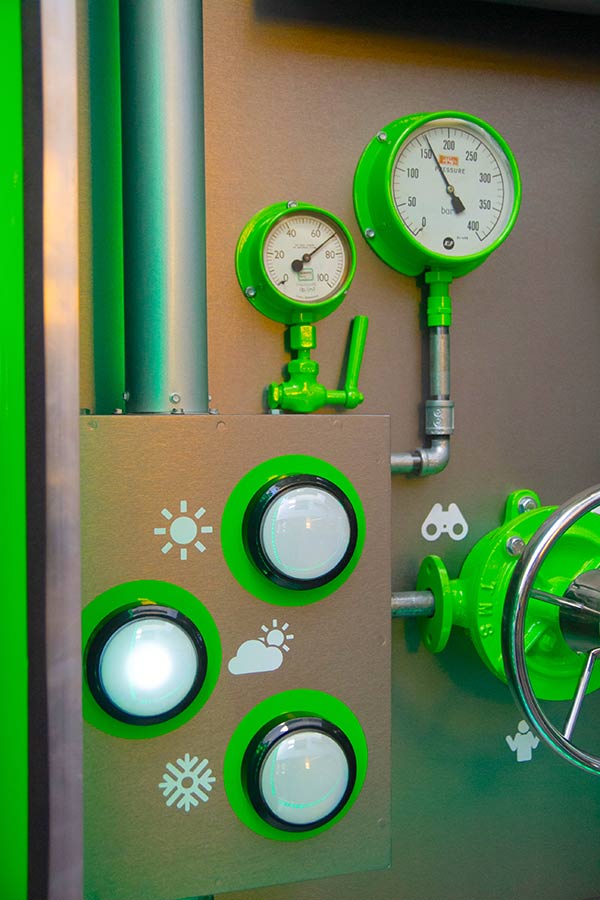 Step two:
Select your activity level from action-packed to relaxation.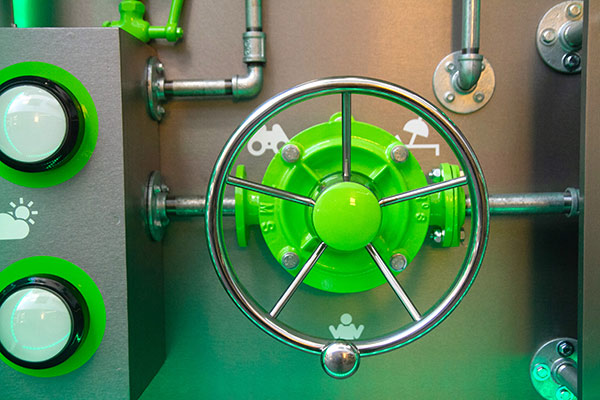 Step three:
Crank the cogs to the right to bring the kiddies or to the left if it's a grown-ups-only trip.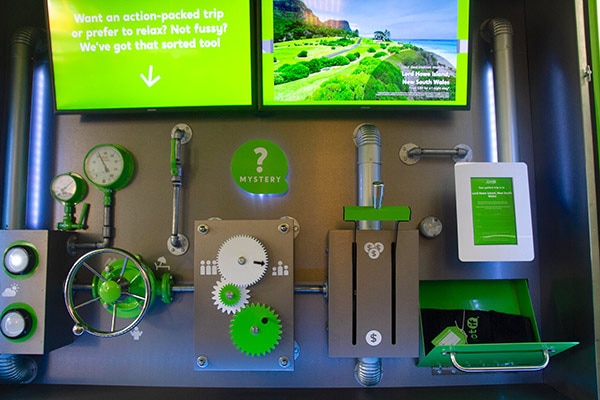 Step four:
Set your budget by sliding the lever.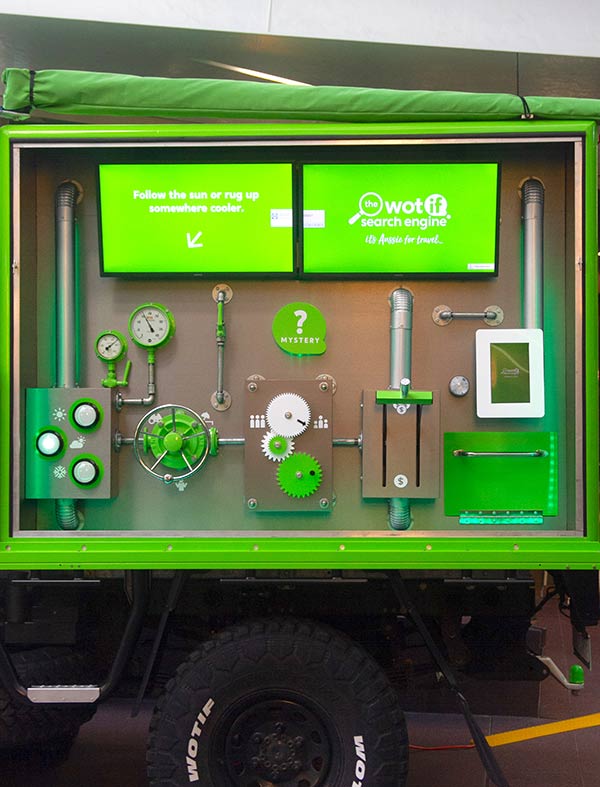 Or… hit the Mystery button and we'll surprise you!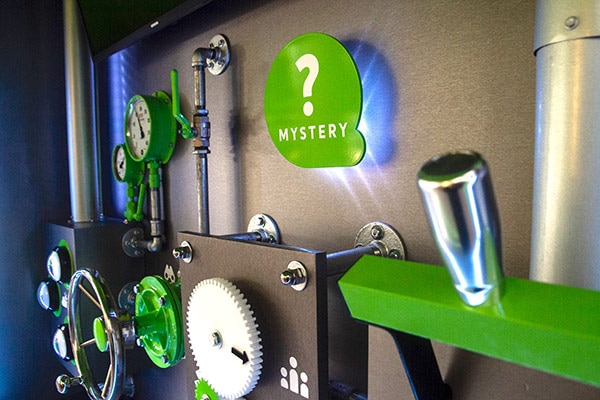 Then your perfect destination will be displayed on the screen and after you enter your details a surprise gift will appear in the chute. And just in case you need a reminder of where your perfect holiday spot is, it will be printed on your own Wotif luggage tag.
Keen to check out the Wotif Search Engine up close? Here are some of its upcoming stops.
Hunter Valley Wine Festival
29 June 2019
Crown Plaza, Hunter Valley
Watpac 400 Townsville Supercars
5-7 July 2019
Townsville Street Circuit
Adelaide Beer & BBQ Festival
13 July 2019
Leader Street, Adelaide
Rabbitohs vs Dragons NRL match
26 July 2019
ANZ Stadium, Sydney
Rabbitohs vs Storm NRL match
11 August 2019
Central Coast Stadium, Gosford
Rabbitohs vs Roosters NRL match
5 September 2019
ANZ Stadium, Sydney
LEARN MORE ABOUT THE WOTIF SEARCH ENGINE