Don't despair if you're watching your budget in Sydney. Australia's unofficial capital might be one of the world's most expensive cities, but there's still plenty of cheap (and free!) stuff going on to keep you busy without skimping on fun.
If you're in town for a visit (or if you're a local saving for a house… ), here are 18 awesome things to do that'll help keep your wallet healthy.
1. Forget the climb, take a walk
Sure, the official Sydney Harbour Bridge climb is expensive. But it's totally free to stroll along the pedestrian path on the eastern side and the views are well worth it.
2. After-hours culture
Head to the Art Gallery of NSW for Art After Hours. From celebrity talks to workshops and behind-the-scenes tours, it's free and amazing!
3. Stop. Ferry time.
Forget the tourist boats. Do as the locals do and hop on a ferry from Circular Quay to Manly. In the 30 minutes or so you're on the water, you can snap pics of all the harbourside attractions and chill out before you get off for some fish and chips. Pro tip: If you or someone you're travelling with has mobility issues, the Manly Surf Lifesaving Club has a beach wheelchair available for loan – at no cost 😊
4. A garden fit for royalty
Be a joiner and take a free guided tour of the lush Royal Botanic Garden, right next to the Opera House. All the gorgeous garden and harbour views your eyes can eat.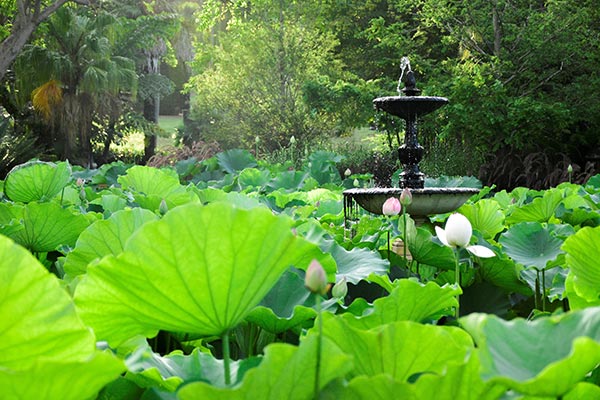 5. Play with your darlings
This one comes with a warning. Take your kids even once to the famous (and free) Children's Playground in the Darling Quarter and they'll be hounding you to go back again and again. Water play, a 3m slide and an 18.7m-long balance rope course? Yes, please!
6. Mac down on some cheap eats
Get your comfort food fix with an $8 three-cheese macaroni from the Soda Factory in Surry Hills. So much yum.
7. Take a dip under the bridge
Here's a swimming spot the locals would love to keep under wraps. For an entry fee of around $8, you can swim laps in the North Sydney Pool right under THE Bridge, with views of the Harbour and Luna Park. And you can do it – wait for it – at night!
8. The beat goes on
Don't believe the naysayers – live music isn't dead in Sydney. Head to Frankie's for free music most nights of the week (and some of Sydney's favourite pizza).
9. The beach without the sand
A small patch of grass to some, the North Bondi Grassy Knoll is the perfect place for a sundowner. And the sunset? Priceless.
10. See where the fat lady sings
If your budget doesn't run to $150+ for a backstage tour of the Opera House, fear not. For $10-20 you can check out The Opera Centre – Opera Australia's rehearsal space and costume studio in Surry Hills. Heads up, though – it's a walking tour with a lot of stairs.
11. Luna Park
Yep, Luna Park can sting your wallet, but that's just the rides. Entry is free, so if you're up for some people-watching with a Harbour backdrop (and carnival atmosphere), pop in for a look-see. And if you really want to go on the rides, grab a Twilight Saver Unlimited Rides pass and visit after 6pm. It's 30% cheaper than a regular Unlimited Rides pass – score!
12. Farm delights
Old meets new at Rouse Hill Farm, where the heritage house and grounds mix it up with fun exhibitions (like Lego!). It's only $30 for a family ticket and kids under five are free.
13. Take a classic(al) lunchbreak
The Sydney Conservatorium of Music brings free classical music to the masses on Conservatorium Wednesdays. How very cultured.
14. An island adventure
Hop on a ferry at Circular Quay or Darling Harbour and head to Cockatoo Island. Explore the World Heritage-listed island in the middle of Sydney Harbour and learn all about its history as a convict site, naval base and shipyard.
15. LOL at The Louis
We all need a good giggle – especially when the bank account is looking a little sparse. Save your gold coins for a beer and get your comedy for free at The Louis Hotel's Crown Comedy night every Thursday.
16. Bondi to Coogee walk
Clear your head and put a spring in your step with the Bondi to Coogee walk. Enjoy breathtaking views as you wind along 6km of clifftops skirting Sydney's Eastern Suburbs. Keep your shoes comfy, your water bottle full, and your sunscreen applied.
17. Get on a roll
They see you rolling, they hating… Or maybe they're just jealous of the fun you're having at Penrith Skatel, where for around $10 you'll get a pair of hire skates and a couple of hours to show off your best Xanadu-inspired skate moves.
18. Go modern
With more than 4,000 works by leading Australian artists, you could spend an hour or a week getting to know the Museum of Contemporary Art. With free entry, great cafes and fantastic exhibitions, what more could you ask for?
What's your favourite way to enjoy Sydney on the cheap?
PLAN YOUR SYDNEY GETAWAY