Amazing restaurants, exciting nightlife, incredible culture, and That Harbour. Just when you thought Sydney couldn't get any more awesome, it kicks off with more must-see events than you can shake your opera glasses at. From New Jersey singalongs to the Royal Easter Show, get your golden tickets ready for a season of Sydney fever (and not just on a Saturday Night). How many days will you need to fit it all in?
Capitol Theatre, now to 16 December 2018
Oh, what a night! Warm up your vocal cords for a singalong delight with the international blockbuster Jersey Boys at the Capitol Theatre. Stay local at the Metro Hotel Marlow Sydney Central, just across the road.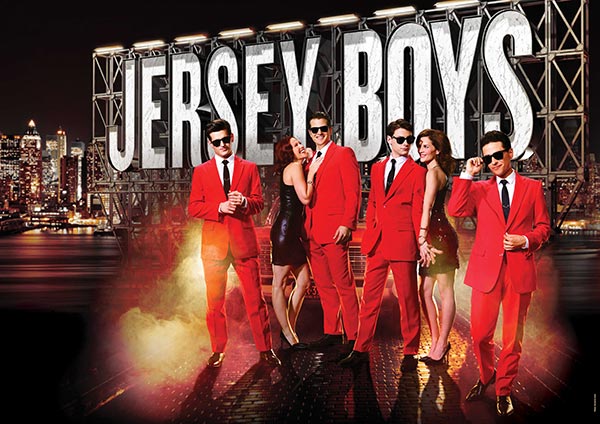 Capitol Theatre, from 5 January 2019
Sydney's Golden Ticket has arrived! Treat yourself to a musical extravaganza and experience the wonders of Wonka. Get ready for the Oompa-Loompas and incredible inventions, costumes and sets at this everlasting showstopper.
Lyric Theatre, from 29 March 2019
Head to the Lyric Theatre to watch Tony Manero stayin' alive to become king of the club scene as Saturday Night Fever returns in a blazing stage show. Keep the fever burning with a late-night tequila (and live music) at Rock Lily – The Star's rockin' live music hub.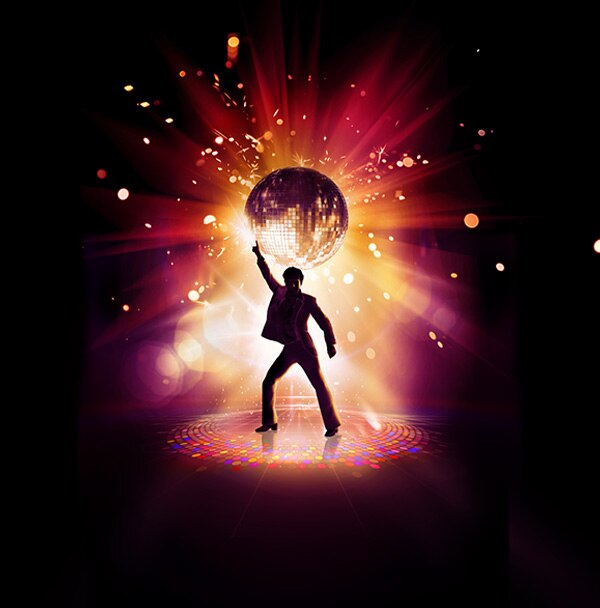 9-27 January 2019
Sydney wears its cultural heart on its sleeve, with Sydney Festival featuring contemporary music (Neneh Cherry, people!) moon art installations, international theatre, and the beloved Sydney Symphony Under The Stars. Make sure you bring your appetite for Festival Feasts at top eateries like Misfits in Redfern and Chophouse Parramatta.
Fleet Steps, Mrs Macquarie's Point, 22 March – 21 April 2019
Get ready for a night of classic Broadway hits in this modern-day Romeo and Juliet. Did we mention it's outdoors? On a floating stage? On Sydney Harbour? With fireworks? Now that's epic. Delicious too, with pop-up bars and food on site, from budget to blow-out.
Sydney Olympic Park, 12-23 April 2019
Fill up on fairy floss, watch a woodchop or whip-crack, get your thrills on a carnival ride, and check out the live entertainment and animal experiences at one of Australia's most iconic agricultural shows. And if you don't take home a Bertie Beetle showbag, we need to talk.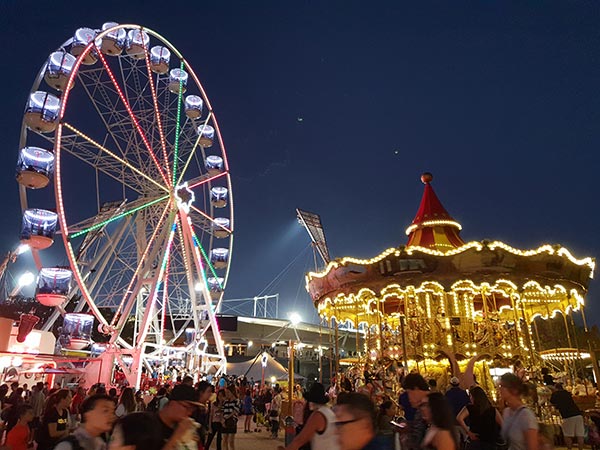 Lyric Theatre, from June 2019
The perfect dress, the perfect wedding… but where's the groom? You're terrible if you miss seeing Muriel break out from Porpoise Spit (to an ABBA soundtrack). Get cracking, 'cause the premiere season sold out fast.
PLAN YOUR SYDNEY GETAWAY