Do you hear that? It's the sound of QLD and NSW battling it out to see which state reigns supreme. It's almost time for Game 2 of State of Origin and it's looking to be a nail-biter. QLD might have taken out Game 1, but the competition's far from over – and it's not limited to the footy field. Here are 10 reasons why NSW is the best state of 2019 at ANY time of year, courtesy of the Sydney Wotif team.
1. Actual seasons
Sorry, QLD, but 12 months of summer every year can get a bit samey. Brand Manager Bec Hurley says…
"While QLD is basically in perpetual summer, we get to pull out our fancy jackets, boots, coats and scarves and enjoy a change in the seasons. Autumn is particularly beautiful in places like the Blue Mountains, New England, Bellingen, Orange. Some of those spots even get a sneaky bit of snow in the winter as well. In the cooler months, you can even head to one of NSW's award-winning wine regions (which you won't find many of in QLD, thanks to its warmer climate) and enjoy a wine by the fire."
Email Marketing Specialist Sarah Whitworth agrees. She brags…
"Our wardrobe options are faaaar more vast. From shorts and singlets to beanies and woollens, NSW is the fashion state. Plus, we have snow! That's pretty magical. And we have the Snowy Mountains and Mt Kosciusko, which is much taller than QLD's tallest mountain…"
Hmm, what is QLD's tallest mountain? Can anyone name it? 🤔 Nah, didn't think so 🏔️😎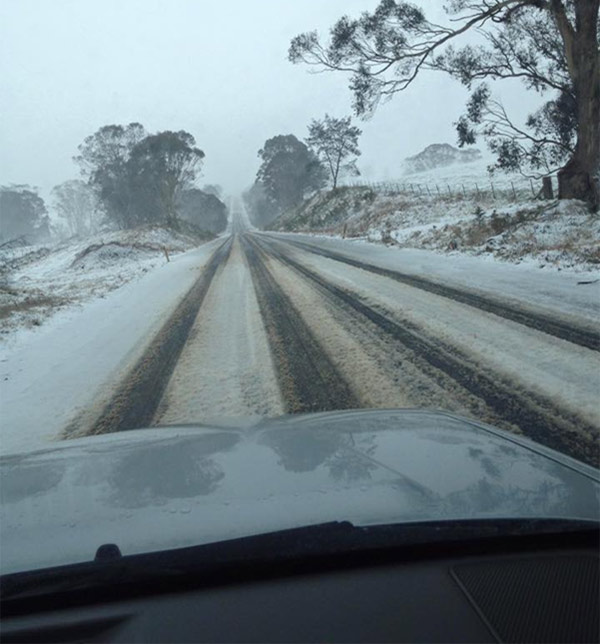 2. Sydney Harbour
Let's face it, when it comes to world-famous sights – you know, the kind people travel from the other side of the world just to snap a photo with – it's hard to beat Sydney Harbour. Email Marketing Manager Adrian Westwood says…
"NSW has one thing QLD can only dream of and that's our iconic harbour. From the Botanical Gardens to the Opera House, from the Harbour Bridge to Luna Park, from the pristine sunsets to even the occasional epic storm, there is just so much to take in on our harbour that it makes the Brisbane River look like… well… a river."
With an awesome harbour comes equally awesome spots to enjoy the views. Director of Customer Experience Justin Lee adds:
"Sydney has stunning waterfront properties, bars, restaurants and cafes making the most of our city's fantastic beaches and harbours. We even have our own seaplane airport at Rose Bay, where you can take off for a scenic flight. Sorry, but the Brisbane River just doesn't cut it."
Ouch! Sorry, not sorry, QLD 😵
3. Awesome beaches (better than QLD's)
Yep, we said it – and we'll say it again. NSW's beaches trump QLD's. Bec explains why:
"No doubt this will be fiercely debated by the QLD team, but NSW definitely boasts better beaches than QLD. For a start, there are no crocs and stingers trying to kill you, plus there are often beautiful cliffs to walk along before you take a swim. Check out Angourie (near Yamba), Garie Beach in the Royal National Park, and Jervis Bay."
NSW's beaches are so stunning there's even a myth that one of them – Hyams Beach in Jervis Bay – is home to the whitest sand in the world. Hyams is one of Sarah's fave spots and she's back to do some myth-busting:
"There's an urban legend that Hyams Beach has a Guinness Record for the world's whitest sand, but unfortunately there's no such category. But it's still one of Australia's best beaches, with sparkling white sand and crystal blue water. It's a perfect picnic spot!"
Another point to NSW!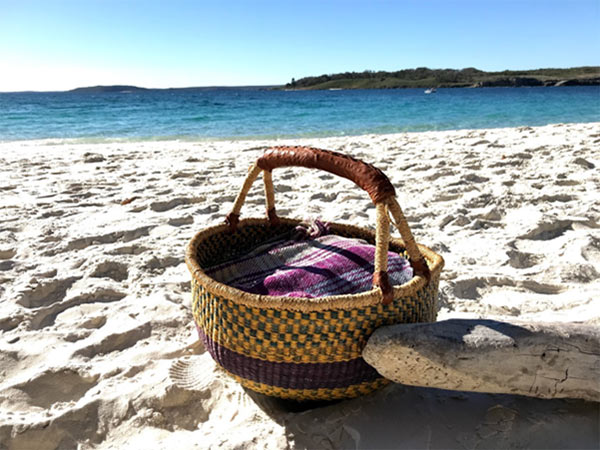 4. And amazing ocean baths
I bet you didn't think of this one, did you? If you grew up in NSW, it's easy to take our iconic ocean baths for granted, but as Public Relations Specialist Aliisa Frassetto points out…
"From Bondi's Icebergs to Newcastle's Ocean Baths, NSW is home to some incredible ocean pools and they're sorely envied by our neighbouring states. There are more than 100 rockpools in NSW, each with their own 'gram-worthy views 😉"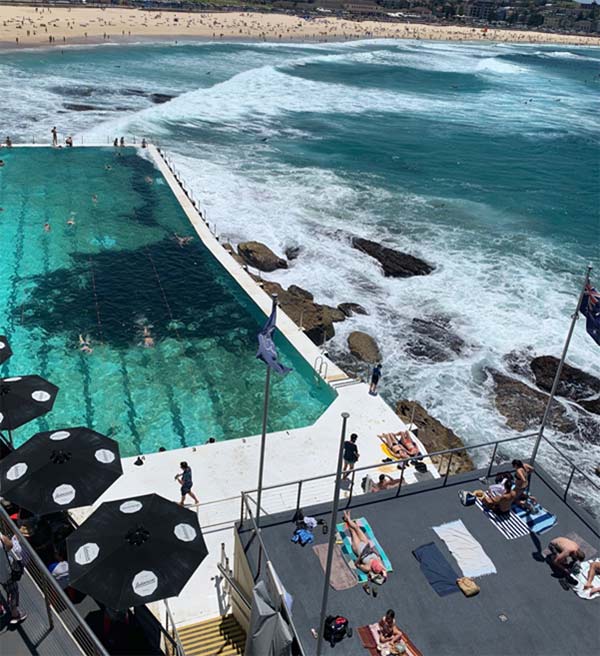 5. Epic events all year round
Yeah, there's cool stuff happening in QLD. But the biggest events are in NSW and, according to Associate Brand Manager Stacey Cooper, the fun starts on New Year's Eve:
"Ahh, the Sydney New Year's Eve fireworks! They ring in every New Year on the glorious Sydney Harbour. NSW makes the worldwide news for its NYE celebrations – and I'm pretty sure QLD doesn't."
Lift your (New Year's) game, QLD. And keep on lifting it if you want to compete with Business Development Manager Tom Bonnafoux's fave NSW events:
"Sydney is home to Vivid, the biggest outdoor festival in Australia. It's also home to the City2Surf, the world's largest fun run."
Think NSW's most awesome events are all in Sydney? Think again. Market Associate Victoria Thai has two words for you:
"PIE FESTIVAL! June is Pie Time in the Southern Highlands and it's a perfect excuse for indulging in everyone's favourite pastry. The main event is Pie Fest, a two-day festival on 29 and 30 June 2019."
Associate Market Manager Johnny Pappas is another NSW festivals fan. In fact, he even has a short list:
"Port Stephens is home to the Love Sea Food Tastes Port Stephens festival, which is a celebration of coastal cuisine running from 1 August – 1 September 2019.

There's also Coffs Harbour's third annual Blues and Berries festival, which is happening on 3 November 2019 on Woolgoolga Beach. You can enjoy blues and roots music by the sea and join a blueberry pie eating competition for a chance to win some awesome prizes!

And Port Macquarie have the fantastic Port Macquarie Beer and Cider Festival on 23 September 2019 for all you beer and cider enthusiasts! There are more than 50 individual craft beers and ciders to try, as well as live music and the chance to roll a keg, throw a keg, or throw a thong. You might even win a cash prize for your efforts!"
6. We have the most Uniquely Aussie experiences
And that's coming from you, not us! If you don't remember, Stacey is back with a little reminder:
"Earlier this year, we announced the Uniquely Aussie Awards, where we asked you to tell us some of Australia's best experiences across six categories. Three of the awards went to NSW. Pelican Rocks Café in Greenwell Point won Australia's Best Fish and Chips, The Famous Berry Donut Van in Berry won Australia's Best Roadside Pit Stop, and Bourke St Bakery in Sydney won Australia's Best Sausage Roll."
NSW… a winner all round 👑 👏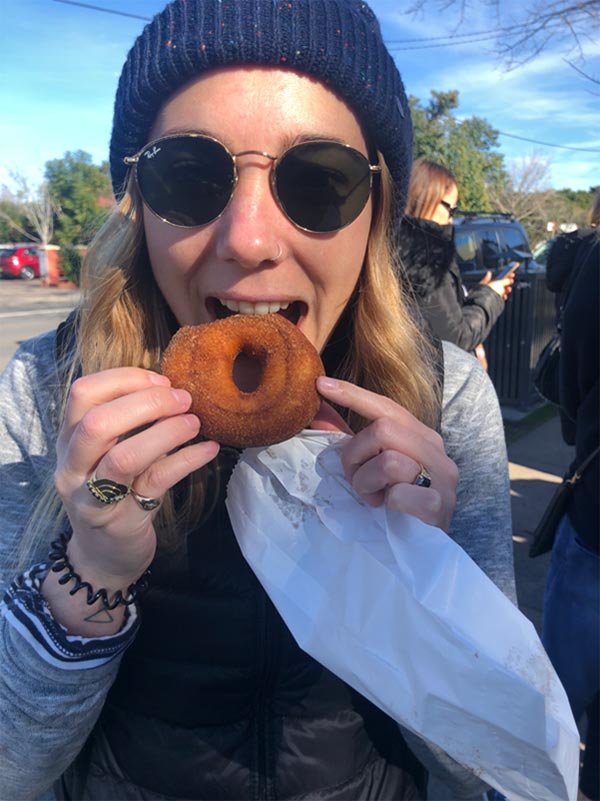 7. And the world's best food
From exquisite fine dining to bargain lunchtime specials, NSW is one of the best places in the world to grab a nom. Aliisa shares her fave tasty tip:
"For a variety of traditional and cultural foodie delights, you can't beat Sydney's suburbs. Whether it's Vietnamese in Cabramatta, Portuguese in Petersham, Italian in Haberfield or Turkish in Auburn, the NSW capital has got you covered."
Yum! Beat that, QLD.
8. Not to mention the world's best coffee
Okay, I'm definitely not the person to make a call on this. Coffee tastes like hot brown sludge to me. But I've asked around and Stacey is confident that NSW is home to some of the best hot brown sludge coffee you'll ever sip.
"I might be biased, but NSW has some of the best coffee and cafes I've ever found. Definitely better than anything in QLD!"
Ouch! Does the truth hurt, QLD? I wouldn't know, because coffee… 🤢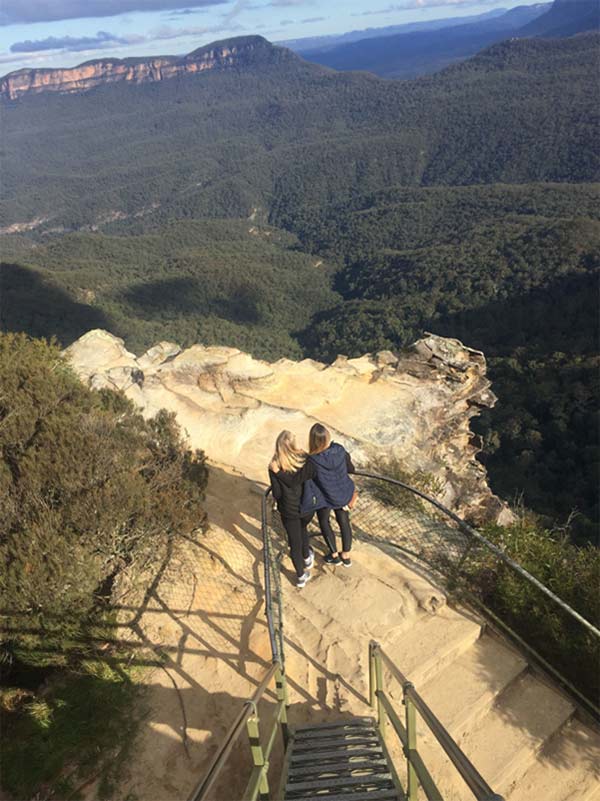 9. All the best people come from NSW
Not to mention the most people. As Stacey says…
"NSW has the highest population of any state in Australia, which means way more people agree that it's superior. It's also the home state of some of the world's favourite Aussies,
including Hugh Jackman, Nicole Kidman, Ian Thorpe, AC/DC, and The Wiggles."
Wow! Can't argue with that. Bec has one more addition to the 'Awesome New South Welshman' list.
"We have Hemsworths. Chris and Liam both have houses in Byron and big brother Luke has said that he'd like to move there too. Who doesn't love a Hemsworth?"
10. We are the champions!
Yeah, okay, QLD. You won Game 1. But that's just NSW lulling you into a false sense of security. Remember who the current Origin champions are 😎 GO THE BLUES!
Book your next trip to NSW