Top Manila holiday packages
5.0-star property
The Peninsula Manila
Makati Central Business District
9.2/10
Wonderful! (1,001 reviews)
1 Aug - 6 Aug
5 night stay
Sydney (SYD) to Manila (MNL)
China Southern Airlines • Direct return • Coach
Price was AU$1,530, price is now AU$1,362 per person
I last visited the hotel 22 years ago. It is still an excellent hotel but the outside is starting to show some signs of ageing. Service was excellent and it was a great way to start our holiday in the Philippines
Reviewed on 22 Nov. 2018
4.0-star property
Ramada by Wyndham Manila Central
Binondo
8.2/10
Very Good! (285 reviews)
1 Aug - 6 Aug
5 night stay
Sydney (SYD) to Manila (MNL)
China Southern Airlines • Direct return • Coach
Price was AU$1,063, price is now AU$983 per person
Facilities: Basic; Value: Reasonable; Service: Respectful, Courteous; Cleanliness: Pleasant;
Reviewed on 28 Oct. 2014
4.0-star property
Azumi Boutique Hotel
Alabang
8.4/10
Very Good! (807 reviews)
1 Aug - 6 Aug
5 night stay
Sydney (SYD) to Manila (MNL)
China Southern Airlines • Direct return • Coach
Price was AU$1,021, price is now AU$965 per person
The friendly staff were very helpful nothing seemed to be to much for them. My room was kept Klean every day. My stay was a joyful experience and I will be coming back as a guest again.
Reviewed on 30 May 2019
4.5-star property
Crimson Hotel Filinvest City Manila
Alabang
8.2/10
Very Good! (999 reviews)
1 Aug - 6 Aug
5 night stay
Sydney (SYD) to Manila (MNL)
China Southern Airlines • Direct return • Coach
Price was AU$1,351, price is now AU$1,279 per person
Will probably re book for next week need a good rate please confirm
Reviewed on 7 Apr. 2019
4.0-star property
Seda Nuvali
8.6/10
Excellent! (241 reviews)
1 Aug - 6 Aug
5 night stay
Sydney (SYD) to Manila (MNL)
China Southern Airlines • Direct return • Coach
Price was AU$1,138, price is now AU$1,082 per person
Had s great time. Good facilities with pool, gym and good location for jogging or walks. Staff were friendly and courteous and meals were top quality.
Reviewed on 3 Apr. 2016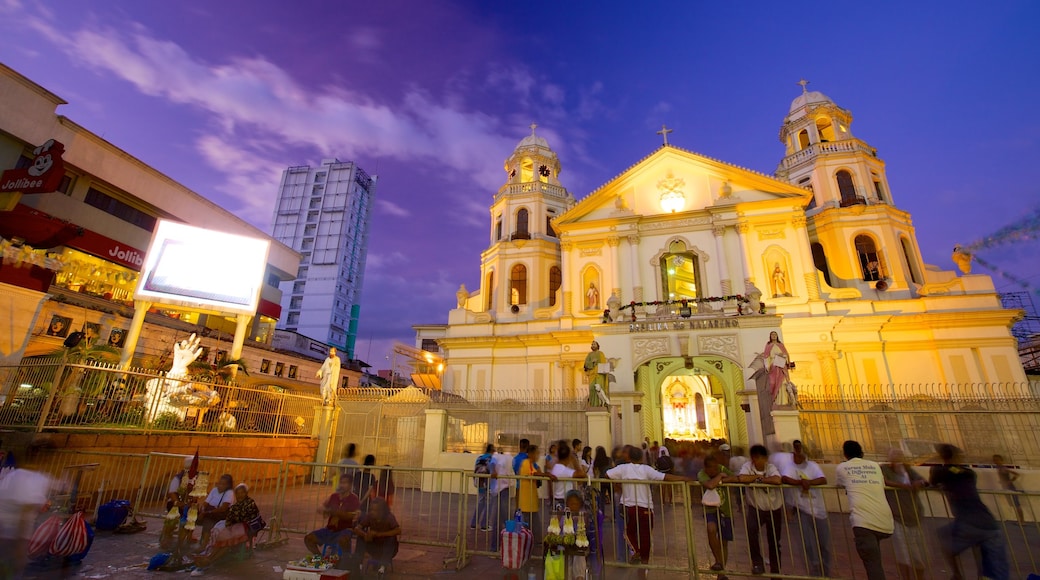 Book your Manila holiday
Manila Holiday Packages
Ah, Manila. The capital of the Philippines. Featuring a blend of Spanish-influenced architecture and towering skyscrapers, this city is famous for its sprawling waterfront promenade, edgy arts scene and vibrant markets. And with more than 41,500 people per square kilometre, this metropolis marks the most densely populated place on the planet. So if you're in search of a bustling city offering something to do at any hour, look no further than Manila. Located on the southern part of Luzon, the largest of the 7000-plus Philippine Islands, this city has a history dating back to the 16th century, making it one of the oldest areas of the country. And it's this combination of rich history and modern-day appeal that makes Manila such a popular spot for tourists. So if you're eager to explore this "Pearl of the Orient", the holiday packages to Manila we've got here at Wotif will let you get to know this city without breaking the bank.
Things to Do in Manila
Because so many people call this city home, Manila is constantly growing and changing. This nonstop evolution can sometimes make sightseeing a bit of a challenge, so to help you get the most out of your stay in the city, here are three don't-miss activities for your holiday in Manila.
Intramuros: Built by Spanish settlers in the 1570s, this 64-hectare stone citadel once served as a prison and continues to house iconic landmarks, including the San Agustin Church and Fort Santiago.

Marikina Shoe Museum: Imelda Marcos, the Philippines' former first lady, was infamous for her immense shoe collection, and this museum is where you can do a little "sole"-searching and see more than 800 pairs of her size 8 1/2s.

Binondo: Considered the world's oldest Chinatown, this 400-year-old neighbourhood is one of the busiest commerce centres in the country, and a great place to marvel at the wares from worldwide merchants. Here you'll find delicious hopia, also known as mooncakes, as well as good-luck talismans and exotic ingredients, such as dried snakes, deer horns and assorted animal testicles. Yum!
Food and Drinks
Manila (and the Philippines in general) is famous the world over for its mouth-watering cuisine. To treat your taste buds to the real deal, here are a couple culinary stops you should plan on making.
Café Juanita: It doesn't get much more authentic than this celebrated restaurant. The pork adobo is among locals' favourite orders, while the angel-hair pasta bathed in crab fat is so impressive, it might convince you to move to Manila for good.

Halo-Halo: This sweet and satisfying beverage captures the complete Philippine experience in every sip. Consisting of shaved ice, evaporated milk and a blend of beans, fruits and flan, the Halo-Halo is a must-must for all first-time visitors to the country. Pro tip: Top your Halo-Halo with a scoop of ice cream for even more sugary goodness.
These are just a few of the fun things to do and try during Manila holidays. For a deeper dive into all the amazing experiences awaiting you in this one-of-a-kind city, check out our affordable flight and hotel packages to Manila. You can even elect to explore the area on your own terms thanks to our deals on Manila car rentals.
And hey, if you'd rather visit somewhere a little more luxurious, check out our excellent selection of Cebu packages. This island about 800km southeast of Manila is among the most developed of the Philippine Islands, and a must-see for those who enjoy the finer things in life.
Top Manila hotels
Lowest nightly price found within the past 24 hours based on a 1 night stay for 2 adults. Prices and availability subject to change. Additional terms may apply.
Recommended cities for you