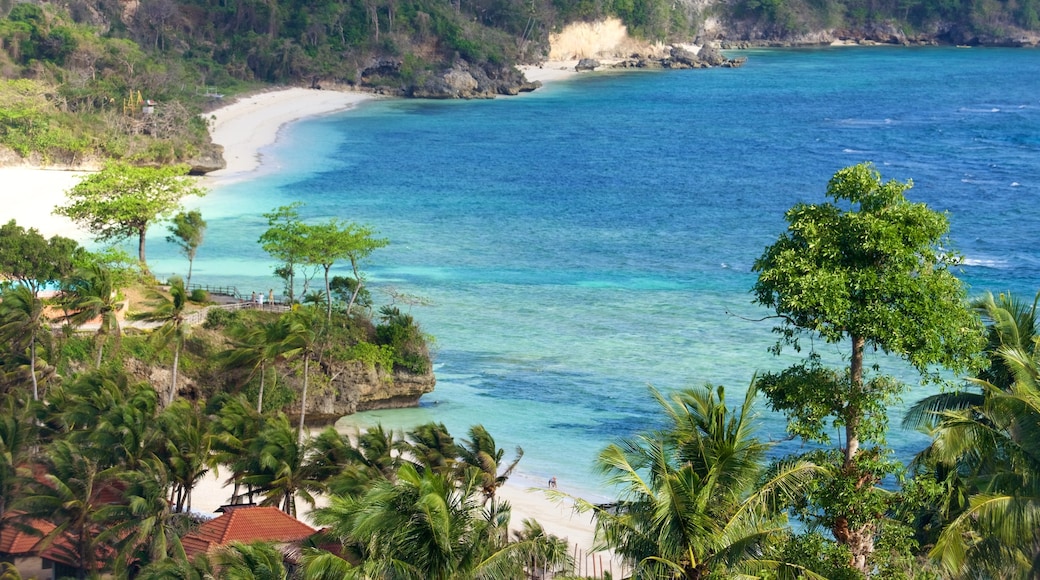 Book your Boracay Island holiday
Boracay Island Holiday Packages
Beautiful white sand beaches lined with some of the finest hotels, restaurants and resorts are what Boracay Island is all about. At least, that's what's on the surface—and one of the first things you'll notice is your fellow travellers often gravitate to the beach walks and shops along it, clad in bikinis and swim trunks and sporting their newly-earned tans.
You can enjoy all that yourself, but Boracay Island is also place where you don't have to dig very deep to uncover local flair and culture after a day of water sports and beach lounging. While this small island at the northern tip of Panay is a hot destination, you can still find authentic local culture and adventure if you know where to look. Luckily, our Boracay Island holiday packages are here to help. Grab your sunnies and practice your Tagalog, because your getaway starts now!
Stuff to Do
If it's a water sport, you can bet you can do it on Boracay Island. From sailing to wind surfing to diving to jet-skiing, this place has it all. So slap on a swimsuit and any other gear you might need and dive right in!
Not your thing? That's cool. How about lounging on the sand, cocktail in hand, soaking up the sun and people-watching instead?
Not it either? Okay, okay. We got you. Strolling along the beach and checking out all the boutique shops as you shop the day away and check souvenirs off your list? That puka shell necklace is calling your name.Hey, why not have it all?
Whatever you choose to do, our Boracay Island packages are here to get you started on the holiday of your dreams.
Nightlife
While the sun might be one of our favourite things about Boracay Island, there's still plenty of fun to be had after it sinks below the horizon. Start your evening by indulging in some belly-bursting eats. Local specialties include some of the best mangos in the world, savoury lumpia and ube (purple yam) desserts.
Next, head to the Station Two area of the island. That's where you'll find the party. From classy cocktail lounges to bouncing clubs to beachfront fire-breathing performances, Boracay Island holidays are anything but sedate once the sun goes down.
Where to Visit
You'll find most of the action right there on White Beach, but when you want to escape the resorts and strike out on your own, hop into one of our Boracay Island car rental options and follow Boracay Highway Central to Puka Shell Beach for some peace and quiet. Or check out the daredevil kite surfers doing tricks on Bulabong Beach.
Want to hike through the rainforest? No problem. Take the ferry to larger Panay Island our holidays to Boracay aren't complete without a visit to Northwest Panay Peninsula Natural Park.
Can't get enough of the Philippines? Then don't stop there! Check out our Manila holiday packages and explore the big capital city, which is just an hour's flight away! When you book with Wotif, we make it easy to expand your trip—and your horizons—without bursting your budget. Book one of our Boracay Island package deals today!
Top Boracay Island hotels
Don't see what you're looking for?
See all available properties in Boracay Island
View all properties
Lowest nightly price found within the past 24 hours based on a 1 night stay for 2 adults. Prices and availability subject to change. Additional terms may apply.
Recommended cities for you