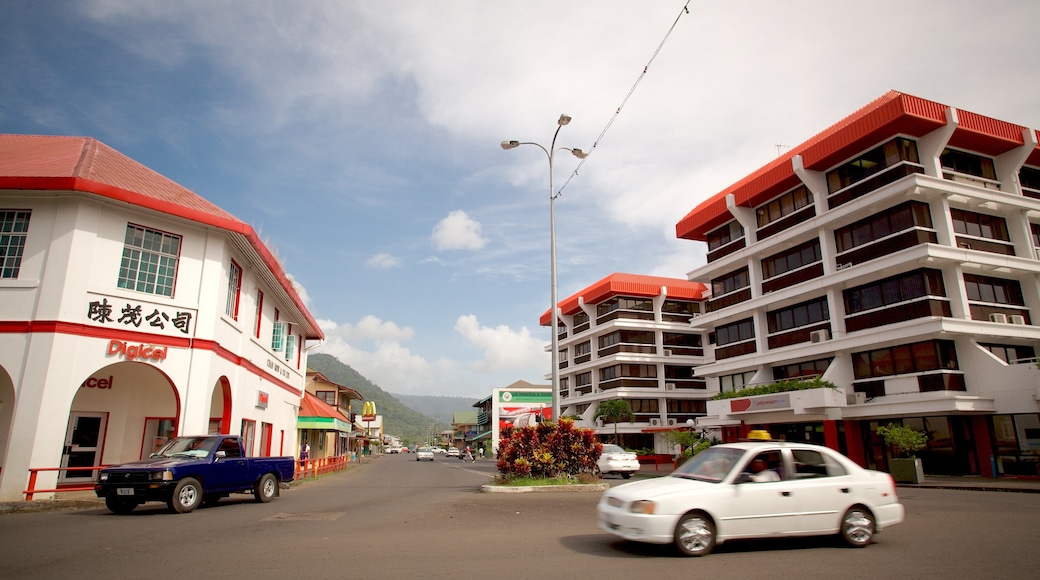 Do you want to escape the ordinary? Trade in your comfortable digs for a hut on the beach.
Use a rock face for a Slip 'N Slide instead of a piece of tarp. Or sit on the beach doing nothing except basking in the sun and enjoying yourself. Why? Because you booked one of our Samoa packages, that's why!
Things to Do in Apia
Start off your Apia holiday with a visit to the Robert Louis Stevenson Museum and see where the famous author dreamt up classic tales like Treasure Island and The Strange Case of Dr. Jekyll and Mr. Hyde. His influence on the literary world was as big as his influence on the native Samoan people, and to this day he is held in high regard by the island nation. After your tour of the museum is over, have some fun at the Papaseea Sliding Rock. Slip down the mossy face into the pool below and come up smiling like a kid. When your slipping and sliding adventures are over, get wet again at Lefaga Beach. Relax under the coconut palms or the traditional Matautu huts that sit on the sand. Remember Gary Cooper in the film Return to Paradise? That could be you on a holiday in Apia.
Look into Apia packages for a pleasant time in the capital city. If you'd like to see the other side of the island, look into Wotif's Apia car hire options and drive over to Tafitoala Village to get a sense of daily life in a traditional Samoan village.
Shopping, Dining & Nightlife
You haven't been to a flea market until you go to one in Samoa. The Old Apia Market has everything you need to make the souvenir-cravers back home happy. Coconut oil skin products will make your face and hands feeling smooth—and don't forget to grab a stack of beautifully carved kava bowls so you can eat your morning cereal in style.
When you're done collecting gifts, check out the fish market, where freshly caught yellow fin tuna (ahi), octopus and moray eels are ready to make a new home in your belly. There's also the MaketiFou on Fugaei Street where you can find the freshest produce and sip on koko Samoa. Apia holidays know how to take care of the hungriest of travellers.
Since this is a well-known tourist spot, there will be plenty of people to party with. Any of the major resorts has more than respectable watering holes for you to loosen up in. Or you could check out Cocktails on the Rocks—also known as The Hole in the Wall—that has been there for, um, a really, really long time. Cheap drinks, live music and pool are staples at this waterfront bar.
What's Next?
Fresh seafood. Bright sunshine. Warm water. Green valleys. Check yes on all. Browse Wotif's Apia holiday packages and book one today, because you won't find better ones anywhere else.
Things to do in Apia
Travelling is about epic experiences and amazing moments. Whether you've planned a relaxing or action-packed break, you won't be able to resist the chance to try out some new things!
Starting to look into your Apia adventures? Great! If you're feeling impulsive, give a Forgotten Bay Scuba Tour a shot.
Top Apia hotels
Lowest nightly price found within the past 24 hours based on a 1 night stay for 2 adults. Prices and availability subject to change. Additional terms may apply.