Top Alice Springs holiday packages
3.5-star property
Desert Palms Alice Springs
Desert Springs
4.1/5
Very Good! (776 reviews)
1 Jan. - 5 Jan.
4 night stay
Sydney (SYD) to Alice Springs (ASP)
Qantas Airways • Direct return • Coach
Price was AU$2,037, price is now AU$2,033 per person
A welcome end to a long day of driving
Reviewed on 19 Nov. 2022
4.0-star property
Alice on Todd Apartments
The Gap
4.4/5
Excellent! (209 reviews)
1 Jan. - 5 Jan.
4 night stay
Sydney (SYD) to Alice Springs (ASP)
Qantas Airways • Direct return • Coach
Price was AU$1,973, price is now AU$1,970 per person
really liked the apartments for the costing, would happily stay there again. the only negative which should be addressed, is that to have only 1 small gas bbq for 57 apartments is unacceptable. need at least 3-4 to be honest
Reviewed on 14 Oct. 2022
3.5-star property
Elkira Court Motel
4/5
Very Good! (328 reviews)
1 Jan. - 5 Jan.
4 night stay
Sydney (SYD) to Alice Springs (ASP)
Qantas Airways • Direct return • Coach
Price was AU$1,948, price is now AU$1,948 per person
Good property, and the room is spacious and clean. Parking can be limited and I was parked in but the problem was solved
Reviewed on 1 Dec. 2022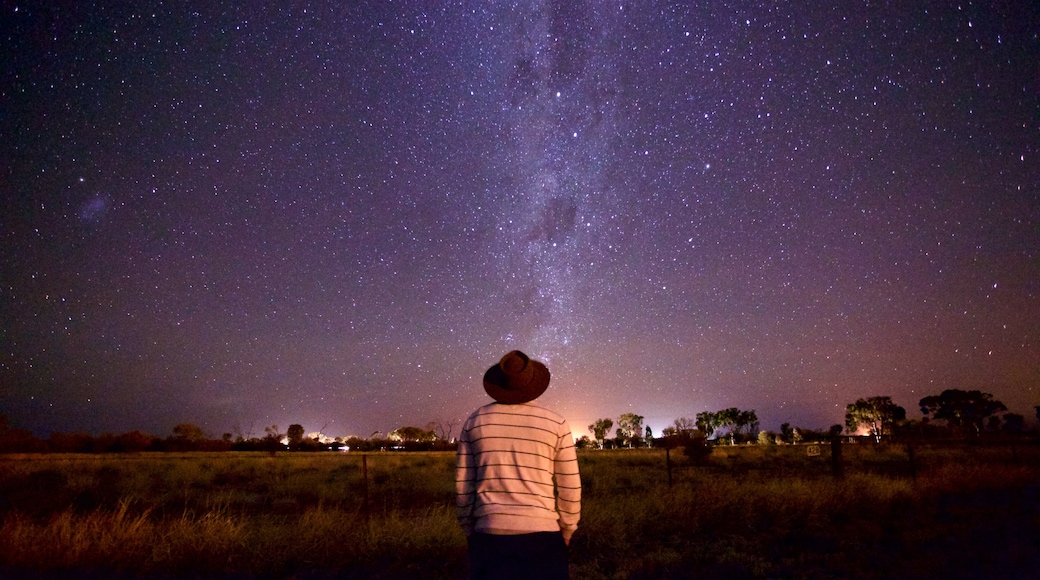 Book your Alice Springs holiday
Alice Spring Holiday Packages
Touring the Red Centre is an adventure of epic proportions, and something many people miss out on when they stick to the big cities of Australia. Alice Springs—the centre of the centre, if you will—is the best place to start your own walkabout (or drive-about) through the outback.
This place is famed for its rugged pioneering past and Aboriginal culture—see if you can pick out all six native languages spoken around town. And even though Alice Springs has plenty to offer in dining and accommodation, you're still 1500km from the nearest big city. You could say you're on the edge of civilisation itself. Cool, huh?
So shove your feet into your most scuffed-up boots–the ones you've resisted polishing up for just this occasion–and head to the nougaty centre of Australia. With our Alice Springs holiday packages, it'll be easier than you think.
Stuff to Do
If you don't catch a sunset someplace quiet and nature-y, then you're missing out on what makes Alice Springs so special…well, okay, maybe you won't miss everything that's special. But you will be missing out! When those golden rays hit the red earth, you'll want to cry—it's that beautiful.
When it's time to speed things back up on Alice Springs holidays, catch the Finke Desert Race (4WDbuggies), Camel Cup (camels) or Henley On Todd (human-powered "sand boats"). Warning: some of these races will be faster than others. All that excitement tired you out? Slow things back down at the Old Timer's Museum (it's more exciting than it sounds) and the Museum of Central Australia.
Where to Visit
Almost exactly in the middle of the country, Alice Springs is also a travel hub for Uluru/Ayers Rock and Kata Tijuta/the Olgas. Pick your favourite name for these world-famous attractions, climb into your shining steed (better known as one of our Alice Springs car hire options) and giddy-up. Have yourself an old-fashioned shootout (with your camera, that is) at the impressive Kings Canyon in Watarrka National Park, or climb your way around the East MacDonnell Ranges.
When you're ready for a cultural adventure, check out the Aboriginal community, former German mission and home to famous painter Albert Namatjira: Hermannsburg. With our Alice Springs package deals, you can do it all.
Nightlife
Think there's no nightlife in the Outback, just because you're away from all those city slickers? Think again. These people know how to throw back a tinny! Work your way down the pedestrian-only Todd Mall for bars, pubs and taverns. Don't worry, there are plenty of restaurants there to keep your belly full, too. Grab a steak, because the cows are close and the fixin's are fresh. And of course, no night on holidays to Alice Springs is complete without a bit of good old-fashioned stargazing. Any place outside the town's pool of light will do.
Can't wait to get out there? Neither can we! That's why we made it so easy to pick out one of our Alice Springs packages. And heck, if you get carried away and scoop up Wotif Adelaide packages to see how the coastal-dwellers do it, we won't think anything of it. You know. Except that you're one savvy, money-saving traveller. See you on the flipside!
Top Alice Springs hotels
Don't see what you're looking for?
See all available properties in Alice Springs
View all properties
Lowest nightly price found within the past 24 hours based on a 1 night stay for 2 adults. Prices and availability subject to change. Additional terms may apply.