Not sure where to holiday in 2020? Lucky for you, the stars have the answers. We spoke to astrologer Janusz Donatowicz to find the best getaways for every horoscope. Check it out!
Aries (21 March–19 April)
Janusz says: Sometime after 12 April would be a good time for a getaway. Saturn will have a short trajectory in Aquarius, and other positive aspects will be formed in the air signs, fanning your fire and enthusiasm. Take an escape from reality and say "Yes!" to life for a while.
We recommend: Is there anywhere better than a beach to escape reality and spark your enthusiasm, Aries? We doubt it. And for that reason, Noosa should be on your hit list for 2020. Where else can you tantalise your senses with food, drink and warm weather? With the beach at your doorstep and some of the best gourmet offerings in the country, you can't go wrong.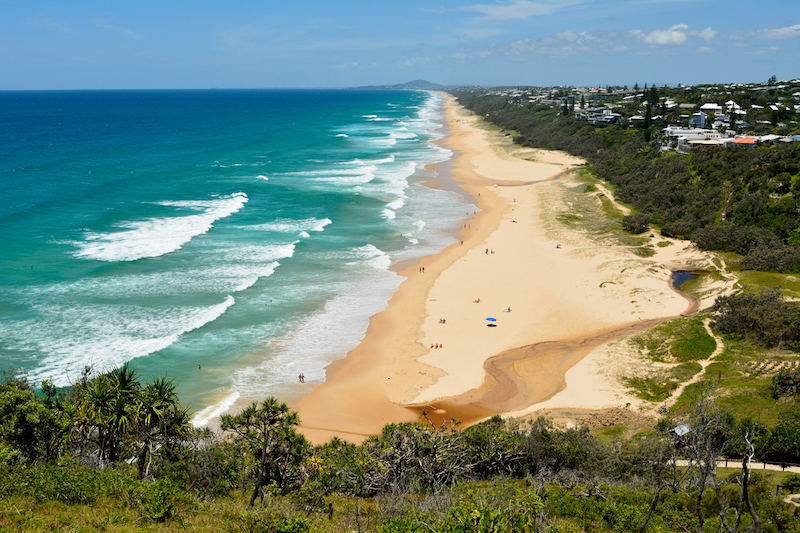 Taurus (20 April–20 May)
Janusz says: Uranus will be traversing Taurus all year, which may lead you to take an unusual adventure or go off the beaten path while you're on one. This might prove uplifting for Taurus, but it's best to soften the edges just in case, as Taurus also loves creature comforts.
In the second half of August, Venus will go into Capricorn, forming a softening sextile to your natal Sun. Mercury will form a sextile as well as it travels through Scorpio. That promises some time for deep thoughts, while Venus' placement means it won't get too discomfiting or that you'll find time to cool down.
We recommend: Off the beaten track, hey? Then it's time to discover some of Tasmania's amazing national parks. Whether it's Freycinet, Mount Field, or Cradle Mountain-Lake St Clair, you'll find incredible scenery and fantastic hiking tracks that will make you feel like you're miles away from anyone. But there's no need to rough it – Tassie is full of luxe stays and gourmet experiences, even in its parks, so you'll have plenty of opportunities to pamper yourself too.
Gemini (21 May–20 June)
Janusz says: The abundance of planets in Earth signs this year are bound to be a bit of a burden on light-hearted Gemini. Truly, 2020 is the year to take a "Flight of fancy" or "Make a dream come true" to combat the effects of over-work and over-achievement. A trip in the second half of July would be especially auspicious. Mercury, your ruling planet, will have gone direct again after being retrograde. Venus will have a longer stay in your sign, and Mars will be in its native Aries, which will lend you enough energy for the adventure and form a harmonious aspect to your natal Sun.
We recommend: If you're ready to make your dreams come true, Gemini, then perhaps you've got a far-flung holiday in mind? And there's no better place to turn dreams into reality than the city that never sleeps – New York, baby! Unwind and stop thinking about the seriousness of everyday life with a getaway like no other. Have fun!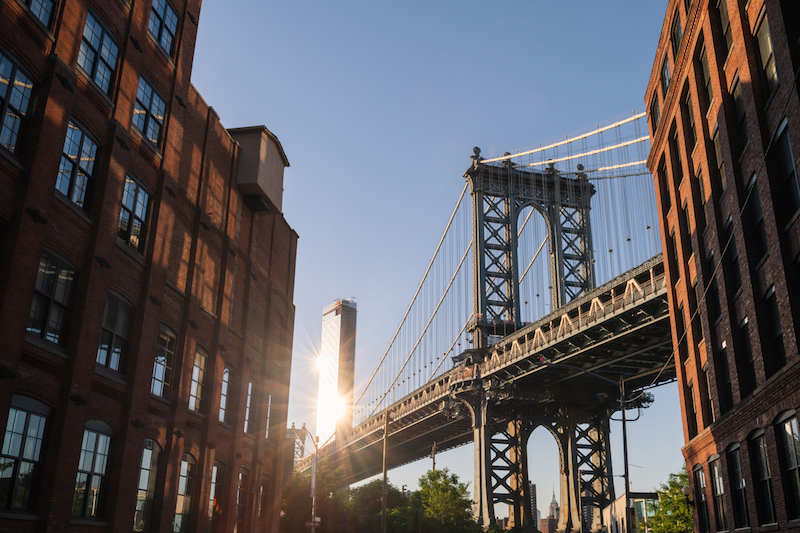 Cancer (21 June–22 July)
Janusz says: At the end of January, Venus will be in Pisces, forming a trine, and Mars will be in Sagittarius, giving power to early-year voyages. This will make it an apt time for Cancer to break out of its shell and enjoy a getaway near its natural element – water! With the year and all its duties having just begun, late January might be the perfect time for family-oriented Cancer to enjoy some "Me time".
We recommend: You can't get much closer to the ocean than the islands of Fiji – after all, you're surrounded by it! That makes it the perfect spot for you, Cancer, and your love of water. You can get up close and personal with your favourite element every day. Do some snorkelling, fishing, or simply sit by the beach and watch the waves roll in. You won't ever want to leave.
Leo (23 July–22 August)
Janusz says: The plethora of planets in Capricorn this year might be a bit humdrum for live-it-up Leo. Things will pick up a bit after Mars moves into Aries in July, and September will have the added benefit of an auspicious combination of airy Mercury in Libra and self-indulgent Venus in Leo. Then it'll be time to have some fun and let yourself shine… How about something in the sun, with days full of carefree thoughts?
We recommend: If sun, self-indulgence and carefree thoughts are what you need, Leo, then it sounds like a trip to Bali is in order. With your choice of self-care activities, balmy beaches and more cocktails options than you can shake a paper straw at, this Indonesian island is right up your alley for 2020. Settle in for a foot massage and get ready to relaaaax.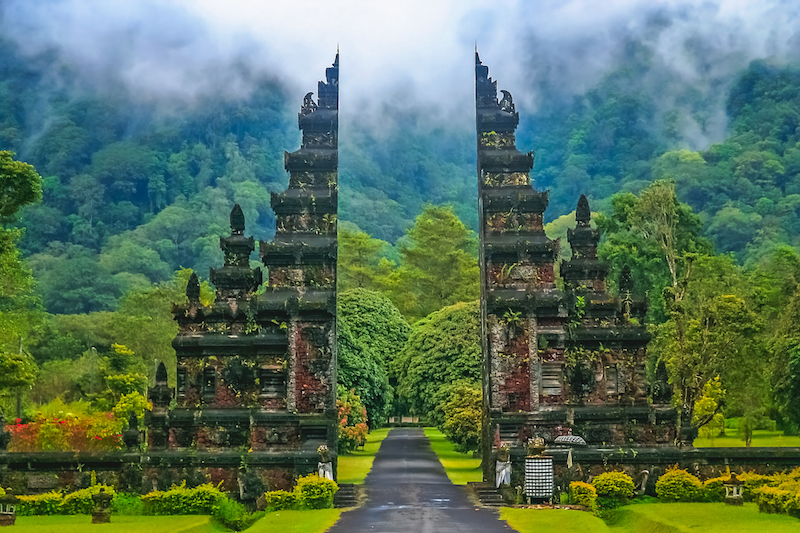 Virgo (23 August–22 September)
Janusz says: With Neptune in Pisces and with the emphasis of Capricorn in this year's horoscope, Virgo is likely to be even more altruistic and hardworking than usual. As they might also be too fussy to just let go for a while, a well-advised Virgo might do something to get in touch with their roots and especially with their ruling element, Earth. Drawing energy from the big mother of humanity will leave nurturing Virgo feeling replenished and ready to help others again.
We recommend: We get it, Virgo. Sometimes life just gets too busy for a holiday. But it looks like a short trip (or even a few) are in order for 2020, especially if you can't make time for a big getaway. We reckon a couple of weekend breaks or even a road trip are in order. Why not head to Byron Bay to recharge the batteries?
Libra (23 September–22 October)
Janusz says: Though Libra belongs to the Air and doesn't form harmonious aspects to the extremely conservative Capricorn, in which many of the "big heavies" of the outer planets are residing this year, there is an advantage for Librans, the sign of beauty and ease. Vedic and Theosophist thinking attribute Saturn, the ruler of Capricorn, to discipline and order, which is what makes humans believe in beauty – the order of the universe. That makes 2020 a good year to revel in the beauty of it all, the earth's majesty, and also enjoy some intimacy with someone you've "put work" into. Any wellness holiday would be well-placed in 2020, which should be THE year for the Libran getaway.
We recommend: Nothing says beauty and ease quite like the Whitsundays, are we right? And for that reason, Librans, the perfect spot for you to unwind in 2020 is Hayman Island. Not only can you enjoy the beauty of this idyllic island, but you can also pamper yourself with a bit of wellness and relaxation too. You deserve it!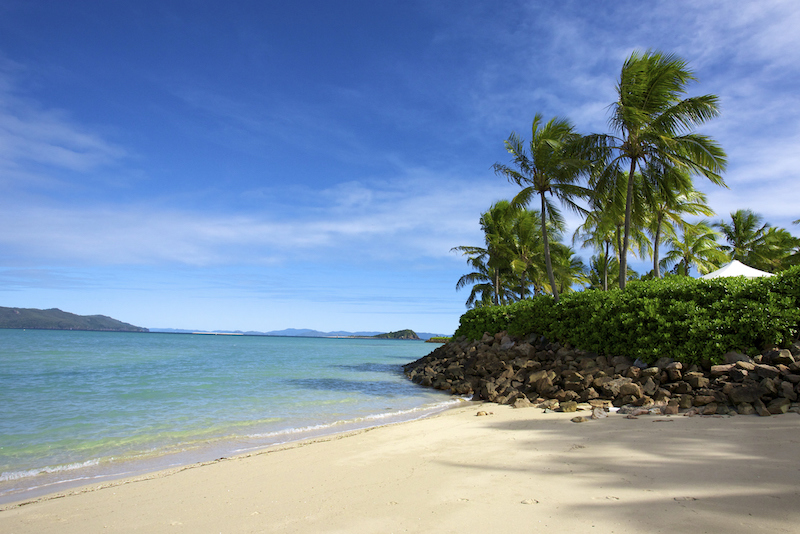 Scorpio (23 October–21 November)
Janusz says: Scorpio is liable to have plenty of energy this year, however 2020 promises stability as well. But with the large proportion of planets in Earth and Water signs, Scorpio's general high energy level with no vent for its intensity may result in them needing to blow off steam and get rid of some excess energy that may have been surfacing as frustration or irritation. Extreme sports or something death-defying?
We recommend: If you're ready to get that heart pumping, then New Zealand is the perfect spot to escape to. Whether it's bungee jumping in Queenstown, white-water rafting in Canterbury or diving along the Tutukaka Coast, you're sure to have loads of opportunities to let off some steam and embrace your adventurous side.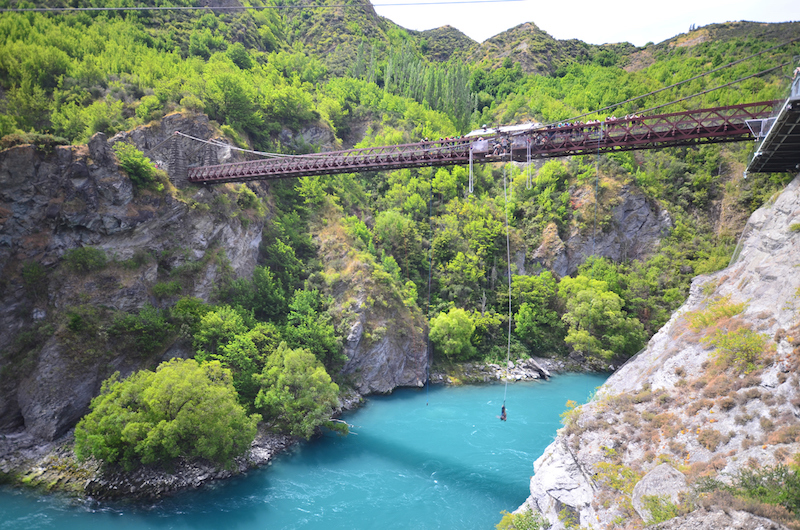 Sagittarius (22 November–21 December)
Janusz says: Sagittarius would do best to wait it out all year and take off during the last half of December. Jupiter will have moved into a much more jovial position in Aquarius, highlighting good fortune in group trips. Venus will be in Sag's own sign, and Mars in Aries will form an energetic and potently powerful trine to your sun. It could even be a good time for matchmaking or just getting to know other people. It'll definitely be a good time for exploring and utilising some of Sag's excess energy.
We recommend: If you're going to wait until December to go on holiday, you want to make it worth the wait. So, grab a bunch of mates and start planning an epic getaway for the end of the year. Nothing says good times, exploration and potential for luuuurve like a trip to Hawaii. Pack your swimmers!
Capricorn (22 December–19 January)
Janusz says: After Mercury goes direct on 10 March (which will make holiday plans run more smoothly) and Venus enters Taurus on 6 March, forming a trine to Capricorn's natal Sun, March will become optimal for a trip to an arid and clear atmosphere or landscape. Capricorn rules the bones and joints, and dry atmospheres can offer some relief and help clear out the mental cobwebs. Jupiter, Mars, and Saturn will all be in Capricorn, which promises a fortunate but well-ordered trip. Just what the doctor ordered.
We recommend: If you need to clear some mental cobwebs, serious Cappy, then you can't go past the wide open spaces and magical atmosphere of Uluru-Kata Tjuta National Park. It'll be just the medicine you're looking for.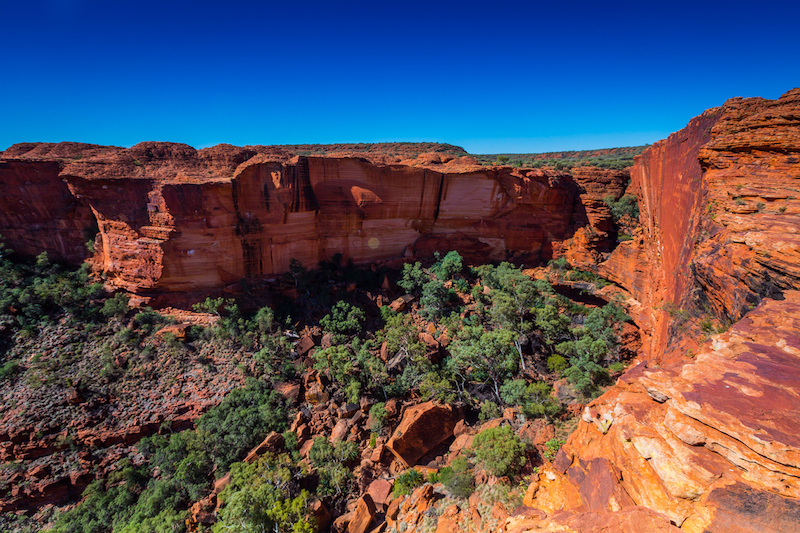 Aquarius (20 January–18 February)
Janusz says: Your ruling planet, Uranus, is travelling ever so slowly through Taurus this year, while Saturn, Jupiter and Pluto will travel through Capricorn. For gregarious and unconventional Aquarius, this year may seem stodgy and conservative. But as one person lightening up their energy may influence many more, community-minded Aquarius could simultaneously serve themselves and others by going on a trip that fits them, be it zany or smart, with a group of like-minded people or even with people who think differently, making for lively discussions. A safari trip would be ideal for a curious and challenging water-bearer.
We recommend: Gregarious, unconventional and a water lover? Aquarius, have we got a holiday spot for you! If there was ever going to be a year to swim with the whale sharks in Exmouth, WA, 2020 would have to be it. It might not be a traditional safari, but it does tick all your boxes – and since when have you been a stickler for tradition?
Pisces (19 February–20 March)
Janusz says: In 2020, Pisces' ruling planet will be in its very own sign of Pisces. This, plus the large number of planets in Earth signs might put Pisces in the mood to deepen their relationship with their own element – water. Self-reflection and calm contemplation will be on this agenda, but any place or activity that is mentally engrossing, harmonic, and/or tranquillising should do. Soothe sensitive Pisces and shut out the hubbub of the rest of the world for a while. Or simply go for a swim…
We recommend: If you're ready for some calm self-reflection near the water, then you'll love a trip to Broome in WA. Get acquainted with the Kimberley wilderness, watch the incredible Horizontal Falls or discover the vibrant colours at Gantheaume Point. Once you're ready for that swim, roll out your towel and soak up the sun on Cable Beach.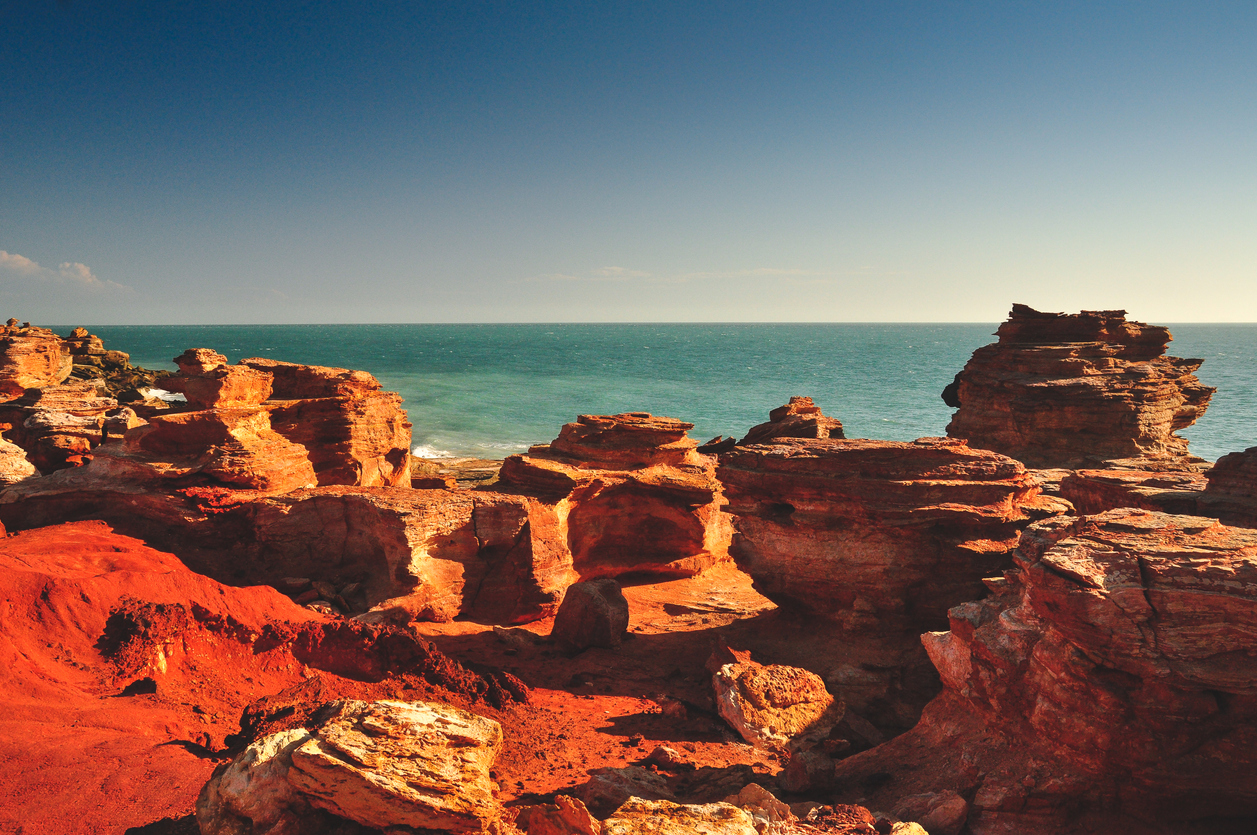 BOOK YOUR NEXT GETAWAY