You may have packed everything you needed for your trip: every piece of clothing, footwear and toiletry item tucked away. But sometimes things happen mid-trip that can muck up your packing. From muddy shoes to leaky bottles of sunscreen, there are plenty of potential hazards. But never fear, last-minute packing salvation can come from some of the most unlikely places – even your hotel room!
Here are some tips to help you use everyday hotel items to lift your packing game.
1. Sanitary hygiene bags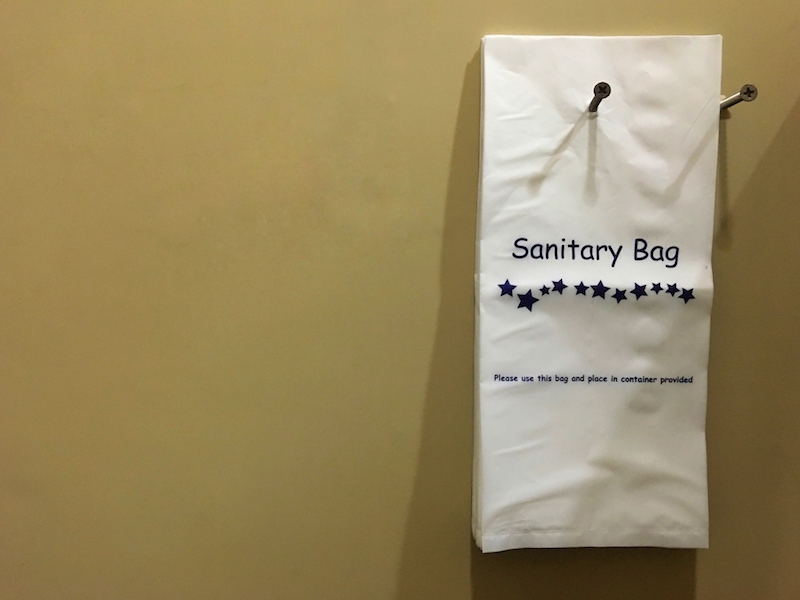 We bet you haven't thought of this! These little bags are common in hotel rooms and many public toilets and they're the perfect size for stashing away small bottled (and leakable) items.
Sanitary hygiene bags are often made from stronger material than ordinary plastic bags (because they're made to avoid leakage – hello!) and the long shape and size makes them great for keeping toiletry bottles and tubes that are on the brink of spillage away from your clothes. They're also great for little trinkets, bank cards or other small items that you might want to keep separate.
Small and compact, they won't add much to the space or weight of your bag and can be used over and over again.
In short, the humble sanitary bag is a small item with a BIG purpose!
2. Shower caps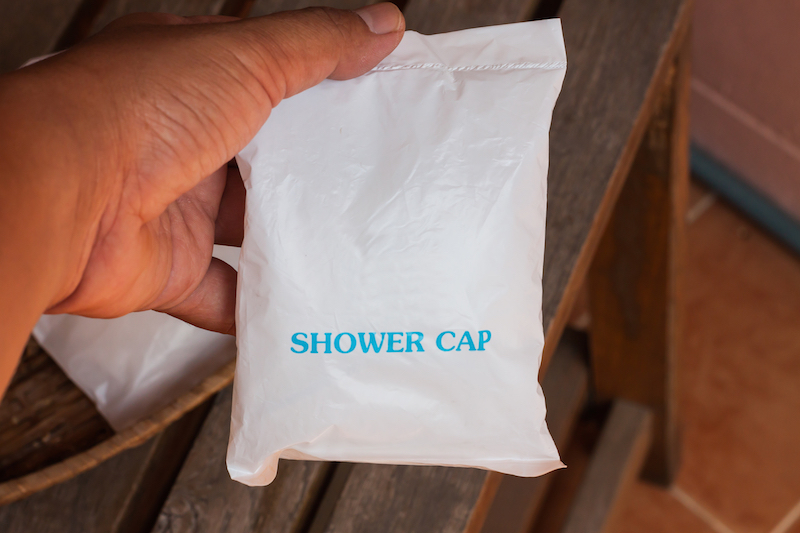 Shower caps aren't just for keeping your hair dry in the shower – they also make great packing aids. Their flexible elastic rims mean they can easily wrap around almost anything, but they're particularly good at keeping dirty shoes wrapped up and away from clean clothes. Depending on how good the elastics are, they're also useful for compartmentalising your luggage items.
Whether as shoe covers or to bundle up your loose underwear and socks, the only limit to your shower cap is your imagination.
3. Slippers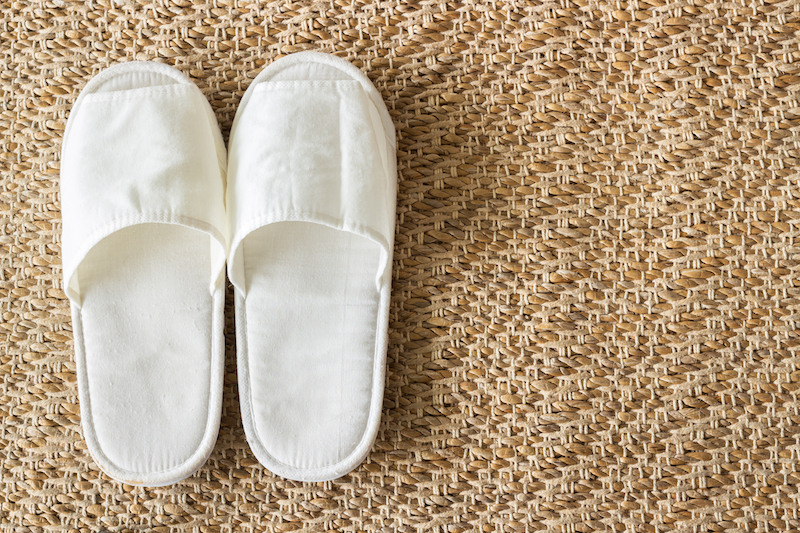 If you're in a hotel that offers disposable slippers, don't just leave them when you check out. For hygiene purposes, most hotels provide new slippers for every guest, which means they're also free to take home (unlike bathrobes, which are washed and reused, and come with a price tag).
The extra padding of your slippers is great for packing small, fragile items, such as the sample bottles of gin you bought at the distillery or delicate souvenirs from a market stall. Pop your precious cargo in a slipper and pack it among your soft clothes to reduce the risk of it breaking.
For slightly bigger items, place one end of the item in one slipper and enclose the top with the other. The sole of the slippers on each side of the item will keep it supported throughout your trip.
Many hotels have lots of little freebies up for grabs (although it pays to check what you can – and can't – take home). So, the next time you need some help packing, look around your hotel room. There's bound to be something that could easily be used to up your packing game.
PLAN YOUR NEXT GETAWAY