Move over other Aussie states, there's a new favourite in town! If you've yet to discover all that South Australia has to offer, you're in luck, because we've rounded up all the most amazing bits. From foodie hotspots to Aussie icons, here's why South Australia is destined to become your new fave state.
1. Everything is within reach
Arrive into Adelaide and the first thing you'll notice is how everything is within easy reach. Whether it's the world-famous wine regions just minutes away or the picturesque beaches a quick tram ride from the city centre, there's plenty of attractions close to the CBD.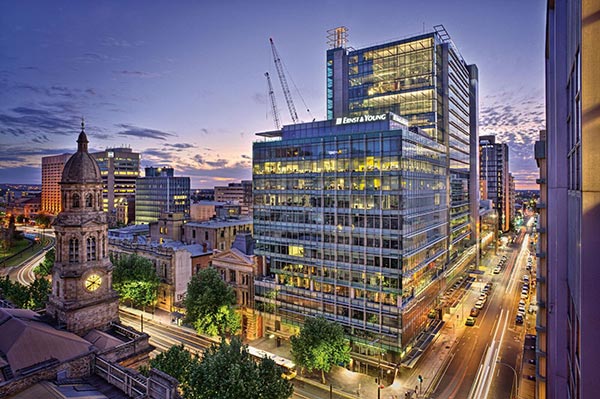 Even on a short break, when you don't have time to go exploring far from town, Adelaide has heaps to keep you busy, and all within walking distance. Wander the food mecca of Adelaide Central Market and explore this thriving hub of food and culture. Or visit the Adelaide Botanic Gardens – an inner-city oasis with more than 50 hectares of gardens, incredible architecture and multi-award-winning dining options.
Once the sun goes down, check out the Leigh and Peel Street laneways. They're packed with small bars, cool basement eateries and secret establishments behind unmarked doors – ooh, fancy! Grab a drink at Clever Little Tailor, Maybe Mae, Pink Moon Saloon or Therapy. You won't go thirsty, that's for sure.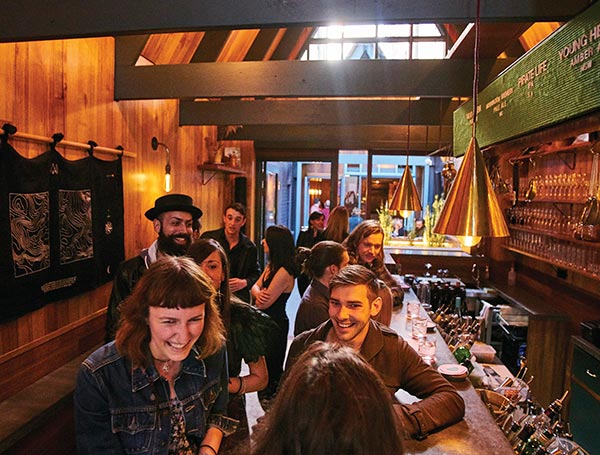 2. A long lunch is a must
Are you even on holiday in SA if you don't indulge in a long lunch accompanied by your favourite drink? Absolutely not! Take your pick from the internationally acclaimed Barossa and Clare Valley regions for some of the best beer, wine and gin in the world.
If you'd like to toast your amazing self (because why not?) you can't go past Seppeltsfield Wine's Taste Your Birth Year tour. You'll get to sip on a tawny from the year you were born, direct from the barrel, and learn all about it from the team's in-the-know wine educators.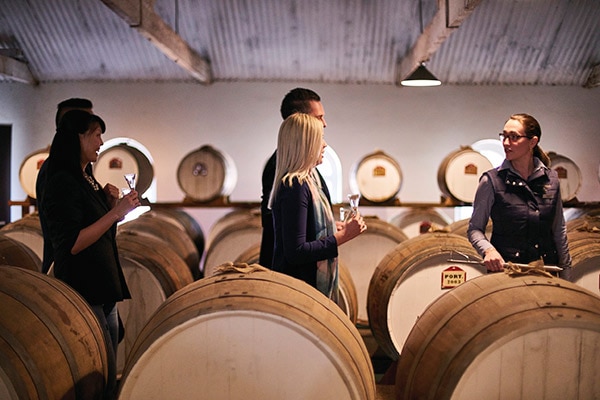 If gin is your drink of choice, then you can't go past the Barossa Distilling Company, Durand Distillery or 78 Degrees Distillery in the Adelaide Hills (winner of the World's Best Gin in 2017).
But it's not all about the bevvies – the food is worth travelling for too. And if there's one person's lunch table you'd want to sit at in South Australia, it'd have to be Maggie Beer. Take a seat at the Maggie Beer Farm Eatery and sample the family's quintessentially South Australian cooking firsthand. Led by Maggie's youngest daughter, Elli, the restaurant features daily menu changes thanks to its fresher-than-fresh in-season produce. Stretchy pants are a must!
Want to combine your love of a fine drop with a bit of history? Skillogalee is your go-to cellar door and restaurant – it's set in a historic settler's cottage. The cottage was built in 1851 by Cornish miner John Trestail, who operated the property with his wife and 13 children. A tasty heads-up: Figs will come into season in March, so expect to see them pop up on the menu. Pair them with some of the best Reisling in the country and you're set.
3. It's packed with things to see and do
If you're after a bit of adventure, then head for the hills! No really, the Adelaide Hills. First off, there's Hahndorf – Australia's oldest surviving German settlement. Not only can you munch on some of the most delicious pork knuckle outside of Deutschland, but there are fantastic German-inspired smallgood outlets, bakeries, pubs, restaurants and cafes to explore too.
For a holiday moment that will be music to your ears, check out to the Ukaria Cultural Centre. It's one of Australia's leading venues for chamber music and located in the stunning Ngeringa property, which has been hosting concerts since the mid-1990s.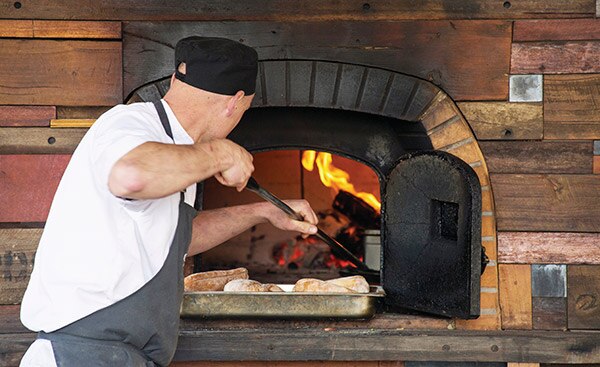 They say South Australia is a festival that never ends – and we choose to take that literally. Time your visit to the Adelaide Hills to coincide with the Winter Reds festival and you can enjoy fireside reds and laidback entertainment.
4. It's full of family fun
If you're looking for activities the whole family can enjoy, then the Murray River Lakes and Coorong region will keep you busy. The Coorong District, which is located between the Murray and the Limestone Coast, is a must-visit and it's where the 2019 adaptation of Storm Boy was filmed. For a serious animal encounter, you can't go past the Lion 360 Experience at Monarto Zoo. Jump into the giant tooth-and-claw-proof cage to have lions stalk all around you!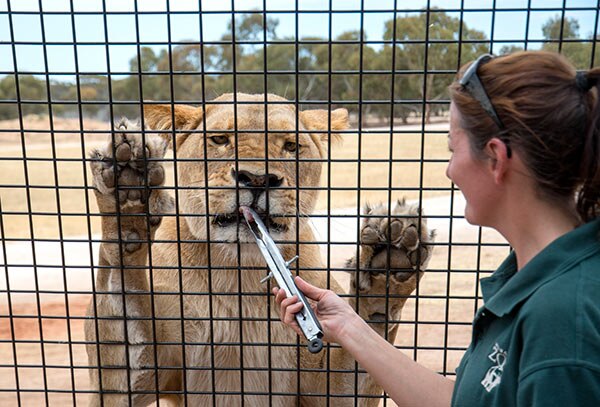 For something a little less wild but just as fun, jump on a Spirit of the Coorong Adventure Cruise. It'll take you along the Murray River and into Coorong National Park. Enjoy the secluded beaches, learn about the region through guided walks and find out about the area's rich Aboriginal history.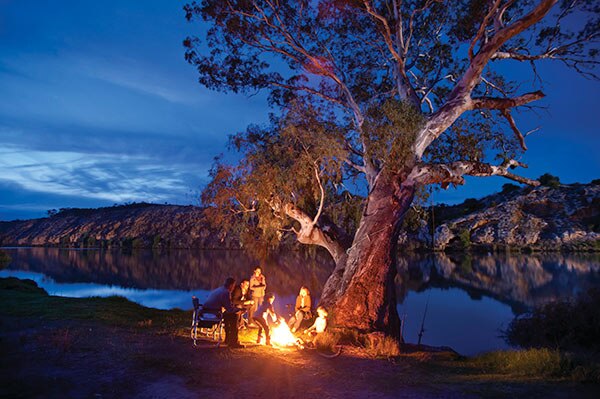 When you're almost ready to call it a day, take a quick drive to the town of Palmer, between Mannum and Tungkillo. The sunset views of the Murray Plains and its rocky outcrops are spectacular, so make sure you keep your camera handy!
5. It's home to some serious travel hotspots
Head north from Adelaide and stop by the heart and crossroads of Australia – Port Augusta. Coming in third in the Wotif Aussie Town of the Year Awards for 2019, this peaceful coastal town is located on the waterways of the Spencer Gulf and is home to some incredible sunsets. You've got to check it out!
Further on, the Flinders Ranges are South Australia's largest mountain range, stretching for 430km. Go exploring with a drive along the dusty red dirt roads and admire the spectacular gorges and sheltered creeks that traverse the region. Watch the sun rise from the 600-million-year-old stretch of Bunyeroo Valley and be amazed by the colour-changing landscape.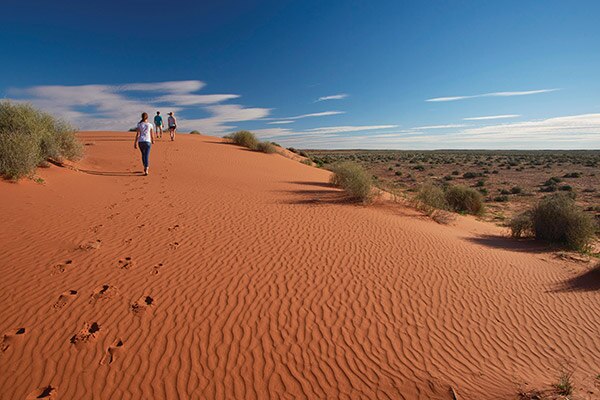 No matter what you're looking to do in South Australia, it's definitely in the running to become your new favourite state. See you there!
PLAN YOUR SOUTH AUSTRALIAN GETAWAY