We've done the research so you don't have to! Here's your guide to a weekend to remember in South Australia's beautiful Barossa Valley.
1. Know your Aussie wine regions before you go.
It might sound obvious to passionate wine lovers, but if you're travelling to the Barossa in the hope of sampling a whole lot of chardonnay and pinot noir, you'll be disappointed. Different regions have different conditions and big, bold reds are what the Barossa is known for producing most.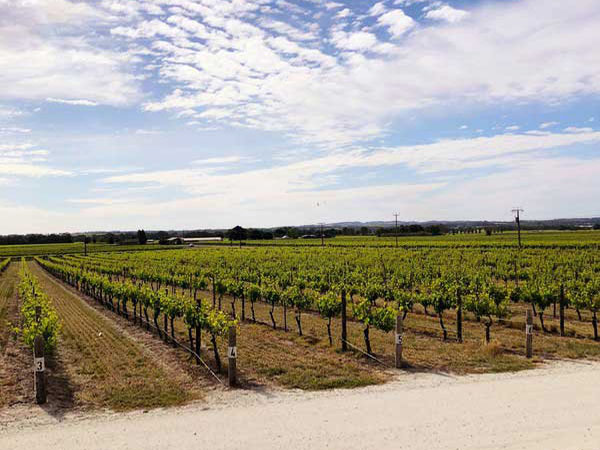 2. Make peace with the fact you'll only scratch the surface.
With more than 150 cellar doors, you'll only get to sample a small selection of what's on offer and that's okay. It's a great excuse to come back again 😉 From our experience, three wineries per day is the sweet spot. Insider tip: Aim to be at your first winery by 11am. That will give you plenty of time to winery hop, lunch and settle back in at your accommodation. Morning wine sipping is totally acceptable here! If you're in a group, you may need to book ahead (or request a private tasting) at some cellar doors, especially on weekends.
3. Have a big breakfast.
At the risk of sounding like your mother, a big brekkie to line your stomach before a day of wine tasting is a good move. After that, you'll often find you only need one other meal – maybe a long, lazy late lunch – so it helps the wallet and the waist too 😉
4. Learn to taste, not swallow.
I'm reliably informed this is the best way to truly savour the tasting experience. And it means you're not completely tipsy by your last stop for the day.
5. Have a wine-purchase budget in mind.
With free or cheap shipping and all that beautiful wine, it's easy to get carried away! Deciding how much you're willing to spend before you start is worth considering.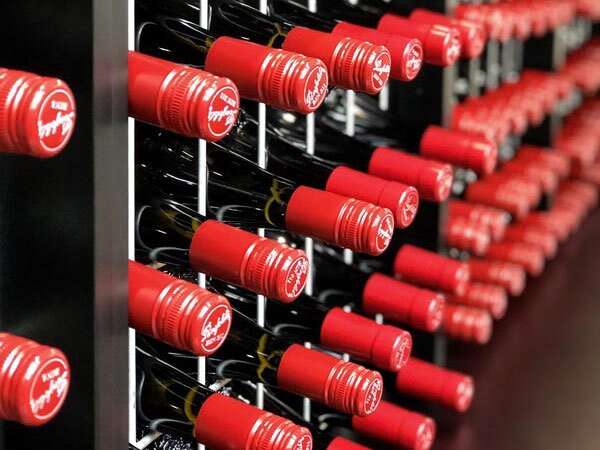 6. Get your Beer on.
If there's one person that's synonymous with the Barossa, it must be Maggie Beer and a visit to her Farm Shop is a must. Sample and stock up on all her goodies, including jams, sauces, chutneys and, of course, her famous Verjuice.
7. While you're there, be sure to have lunch at her daughter Elli's restaurant, The Farm Eatery.
Opening in 2017, this former function centre has become one of the Barossa's hottest lunch spots. Its simple dishes, with their focus on fresh produce, are perfect for sharing and if it's a nice day, you can't beat that view.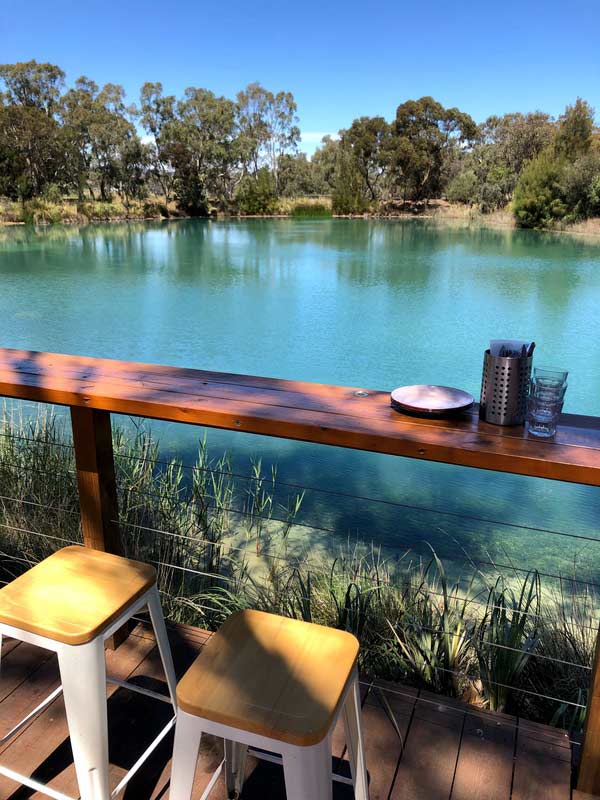 The seasonal menu means the food is always changing but if the pâté or friend chicken are available, they are must-orders. On weekends and during busy holiday times, keep an eye out for wood-fired pizzas too.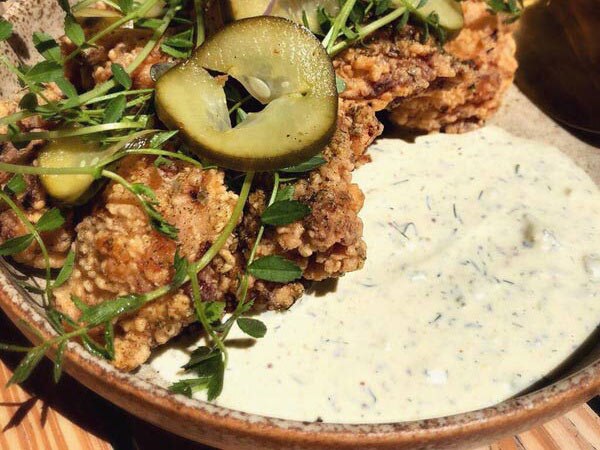 8. Make your own wine blend.
Here's a cellar door experience with a difference! Don your best scientist get-up and learn how to make a GSM to your personal tasting at Penfolds.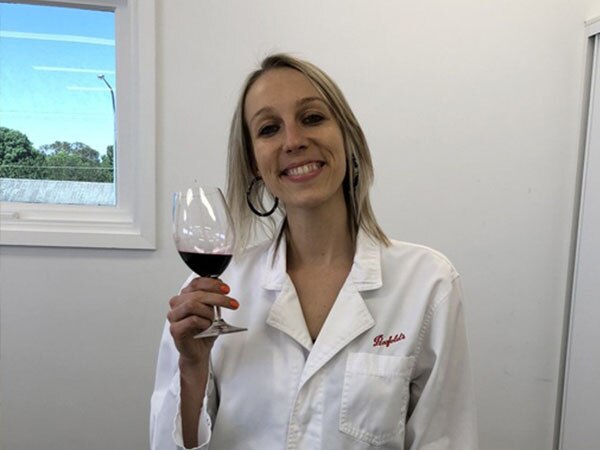 For the bargain price of $65, you'll be taught about the winemaking process by one of the country's leading wineries. Experiment with different percentage combinations of grenache, shiraz and mataro and decide what split is to your liking, then make your own bottle to take home…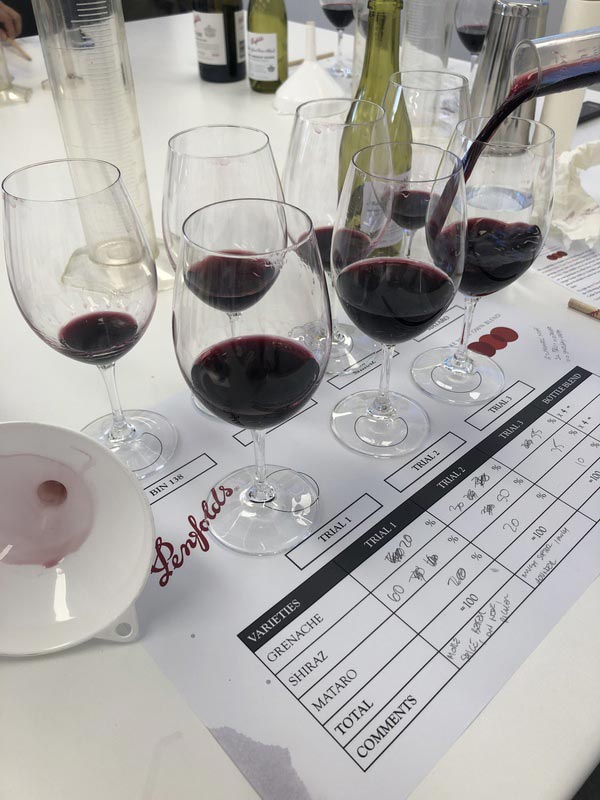 ..or in the case of my travelling companions and I, to use for a blind-tasting later in the evening 😉
Fun and informative, it's an excellent way to kick off your Barossa wine adventures. While you're there, do a tasting downstairs and sample some of Australia's best drops. As a participant of the winemaking session, you'll also receive a 20% discount and free shipping within Oz. Now that's a good deal.
9. Consider hiring a driver.
Nobody wants to be the designated driver on a wine trip. Share the cost and splurge on a driver for at least one of your days.
10. Book ahead for a memorable meal at Hentley Farm.
If a splash-out lunch or dinner is on your Barossa hit list, this is where to do it. Head Chef Lachlan Colwill and his team offer two set menu options, both of which are served as surprises on the day. Sit back, relax and let the chefs do their magic. Stretchy pants required. Insider tip: Book well ahead and be sure to arrive early and do a wine tasting too.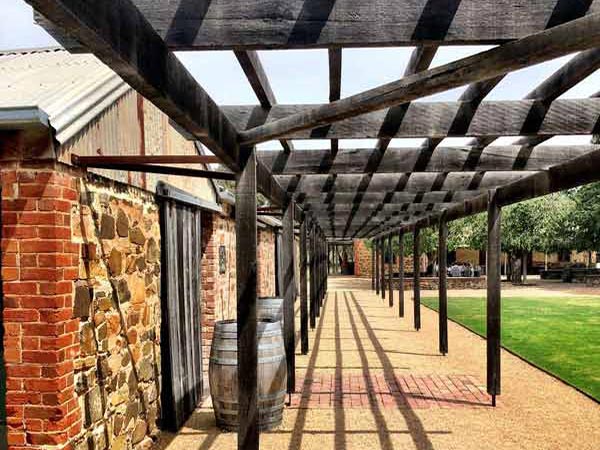 11. Get up early and visit the Barossa Farmers Market on a Saturday.
I LOVE produce markets and this is one of the best I've been to. Artisan sourdough, homemade dips, fresh fruit and veggies, amazing pastries, German-influenced meats, gluten-free breads and cakes – there really is something for everyone. Insider tip: Breakfast here is the real deal. I dare you to not be tempted by the wafting smell of the bacon and egg rolls.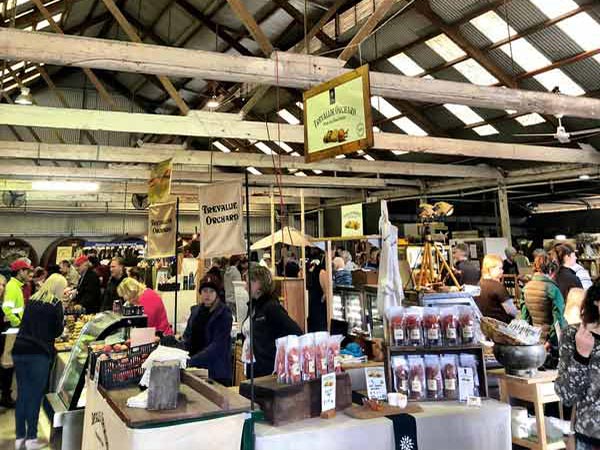 12. Visit the friendliest cellar door ever.
You probably haven't heard of Sieber Wines, but it wins my prize for most entertaining cellar door in the Barossa (hat tip to my fabulous friend Anne O'Keeffe for her in-the-know recommendation!). This under-the-radar winery is worth prioritising because owner Val Sieber is one of the loveliest and funniest people you'll ever meet, and their wines are delicious and great value. Trust me and just go.
13. Put some established heavy hitters on your itinerary too.
There are so many to choose from but my top picks are Rockford, St Hallet, Torbrek, Penfolds and Hentley Farm (which is worth visiting even if you're not eating at the restaurant).
14. If you're a port fan, Seppeltsfield is also worth a visit.
You can even book in for a special experience to sample the tawny from your birth year. While you're there, stroll the gorgeous grounds and have a fancy lunch at Fino.
15. For a long lazy lunch that won't break the bank, hit up Harvest Kitchen.
Settle in on the balcony overlooking the vines for dishes like roast beetroot, lamb and pork chops. It's wine country cooking at its best.
16. Head back to Adelaide via the Adelaide Hills.
It's a destination worthy of its own post but why have one wine region per weekend if you can have two? En route back to the big smoke, stop in at the Big Rocking Horse for a photo opp. Because did you even go on an Aussie getaway if there wasn't a Big Thing?
17. Immerse yourself in the charming town of Hahndorf
Hahndorf is Australia's oldest surviving German settlement. Here you'll find cute boutiques, homeware and antique stores, delicious treats like fudge, a cheese cellar and, of course, German cakes.
They proudly proclaim to be the best and worst (i.e. only!) pub in Uraidla, a small town in the Adelaide Hills with a population of less than 500 people. Not only is the food delicious, the wine local (and cheap!) and the beer produced on site, but the fit-out is fun and quirky.
It's the perfect spot to wrap-up up a wine weekend. Sitting there, with a glass of Adelaide Hills chardonnay and a cheese plate, you'll no doubt find yourself planning your next trip to South Australian wine country!
PLAN YOUR BAROSSA GETAWAY