I'm sure you've heard it from your neighbour or colleague, but if you still haven't experienced it for yourself, Fiji is truly a piece of paradise – and it's so accessible. I recently took a five-day Fiji break with my husband and our five-year-old (a just-over-three-hour flight from Brisbane) and we didn't want to leave.
Here are 21 tips to do paradise right, Fiji-style:
1. Go during shoulder season if you can – either October/November or April/May. Outside of school holidays, the main resorts will be less crowded and you'll save a lot. And it's still warm enough to swim all day long!
2. Stay longer than five days! Experience a couple of different locales and include an island. The Coral Coast and Mamanuca Islands are the most popular but do some research to find the best destination/s to suit your family's needs. For example, are snorkelling, beaches or kids clubs most important?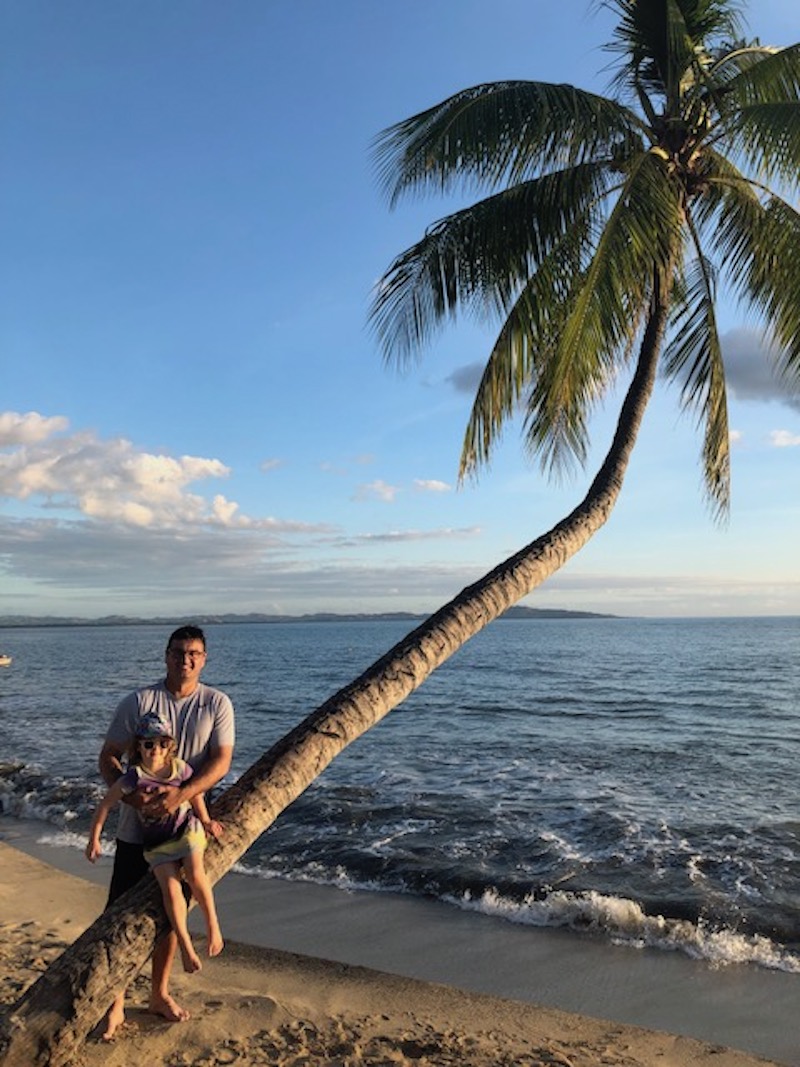 3. Fiji is so, so casual – leave your glad rags and hair straightener at home.
4. Get some Fiji currency (useful for taxis and markets) but you won't need too much because nearly everywhere operates on credit cards or charges back to your resort.
5. Bring plenty of sunscreen and insect repellent – get the Aeroguard on your body before dusk! And that sun is HOT.
6. Make the most of the free daily activities in your resort, like water aerobics, basket weaving, bingo, or fire dancing. Some of them might sound lame but, hey, nobody you know will see you, so let yourself go.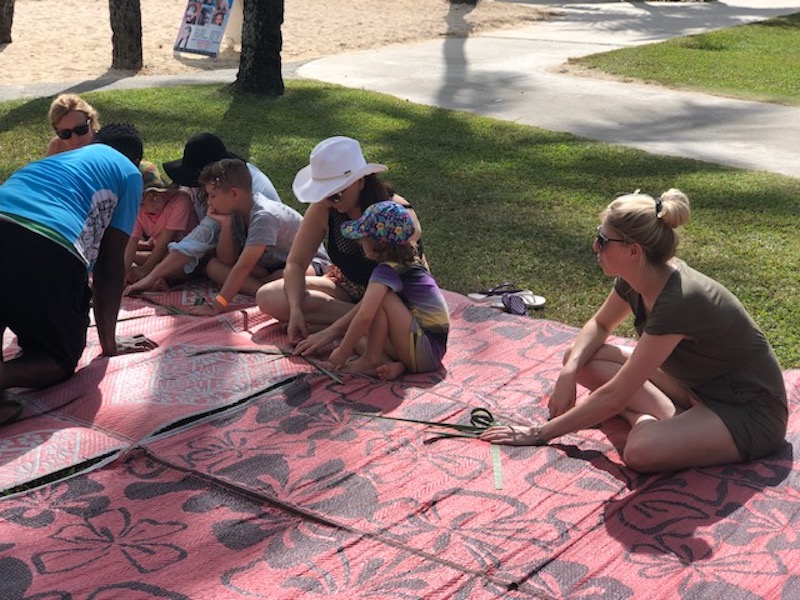 7. Take some duty-free wine – there are really high taxes on food and beverages in Fiji. Adults are allowed to take in 4.5 litres each.
8. The restaurants in most resorts and tourist areas can be expensive but do splash out and indulge in some local seafood at least one night. We enjoyed Ports O' Call at the Sheraton.
9. Tipping is not customary but try to contribute to staff donation boxes where possible. Fiji is not a rich country, so it's wonderful to support local crafts and goods too.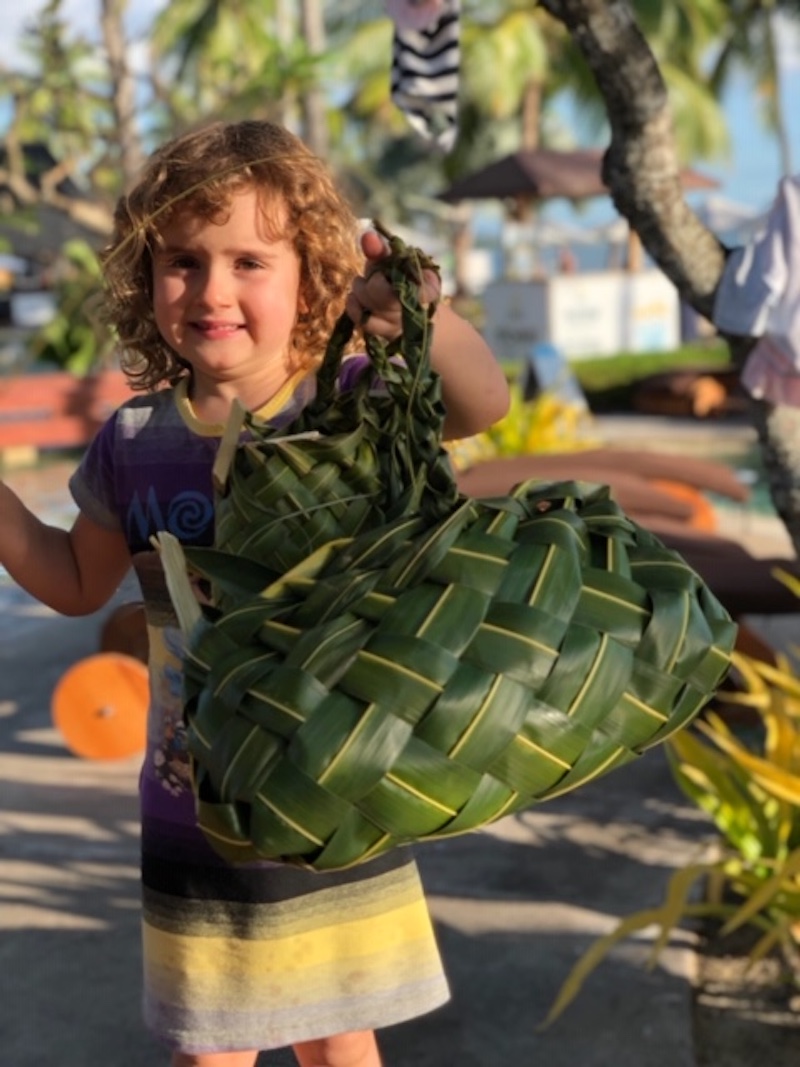 10. If you head into any of the villages, dress a bit more conservatively than you do around the pool. Singlets and short shorts or miniskirts might be seen as disrespectful.
11. Ride the Bula Bus! Our daughter thought it was the highlight of her trip.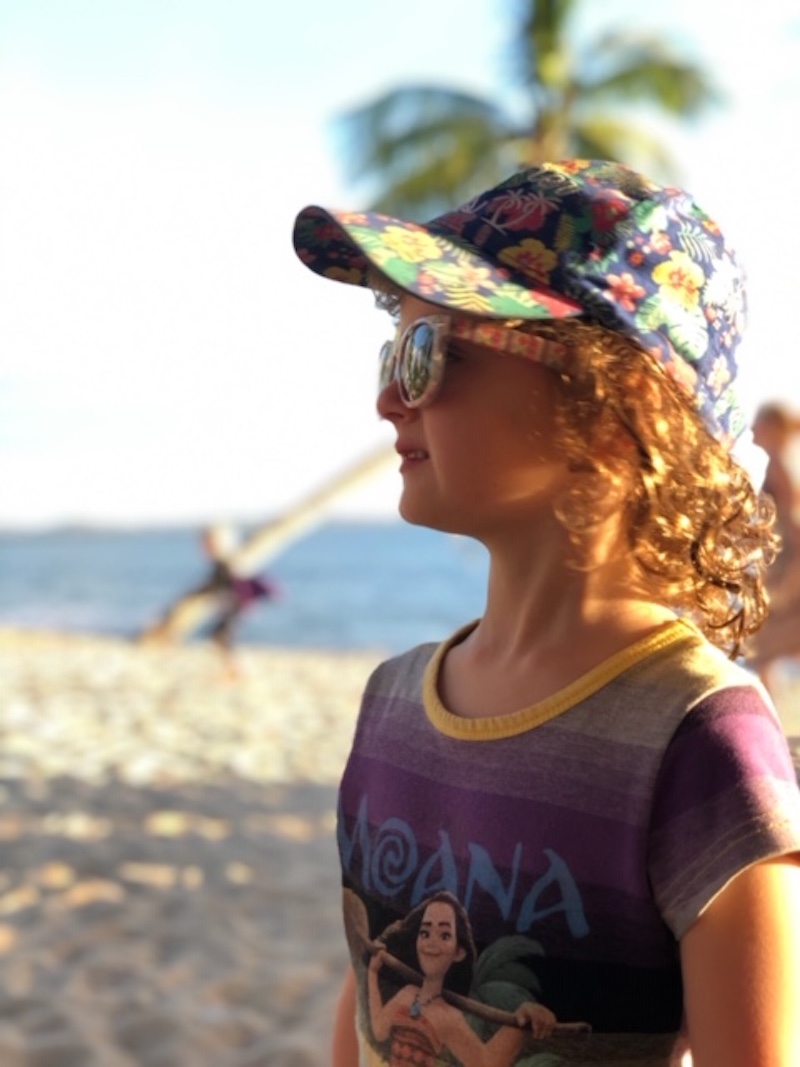 12. Book transfers and tours when you get there – and shop around online because the prices vary dramatically.
13. Take a trip to a supermarket and grab your essentials like water and snacks. The resort shops can be quite pricey.
14. Grab a cappuccino at a Bulaccino Café – with coconut milk, of course.
15. Bypass the buffet, hamburgers and pizzas and find some good kokoda (a ceviche-style fish dish), a mud crab or a hot Fijian curry. Or why not partake in a lesson at a local Fijian cooking school? Or enjoy a lovo – fresh seafood, meat and veggies cooked in a dugout oven.
16. BYO mask and flippers for the kids if you have them. Our little girl was not impressed when they ran out of kiddy flippers the day we went snorkelling.
17. Power outlets are the same as Australia and NZ and that makes phone charging easy.
18. Free wifi is rare! Sort out your internet needs with your data provider before you leave home or buy a sim card at the airport. You'll want to get online to book tours and upload loads of selfies and sunset shots.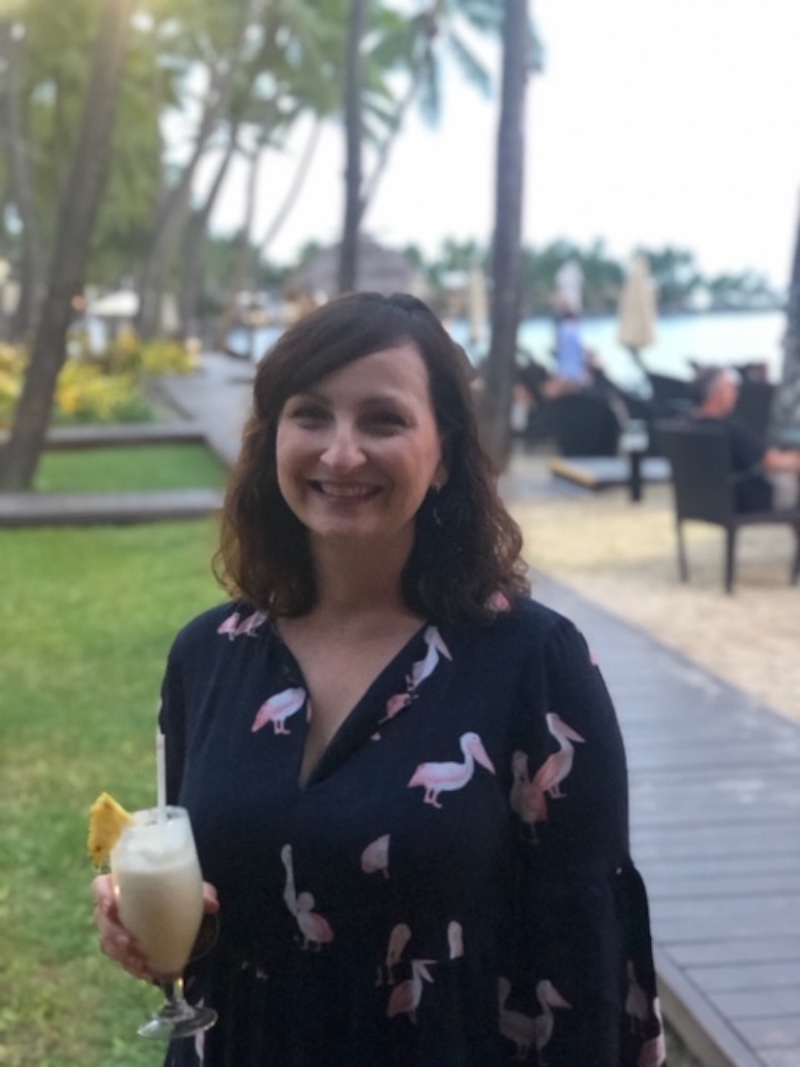 19. Eat a fruit you've never tried before. Fiji has some weird and wonderful tropical fruits, so why not? Steer clear of cut fruit at markets though.
20. Then there's kava. I stuck to the sweet and easy pina coladas. Maybe next time…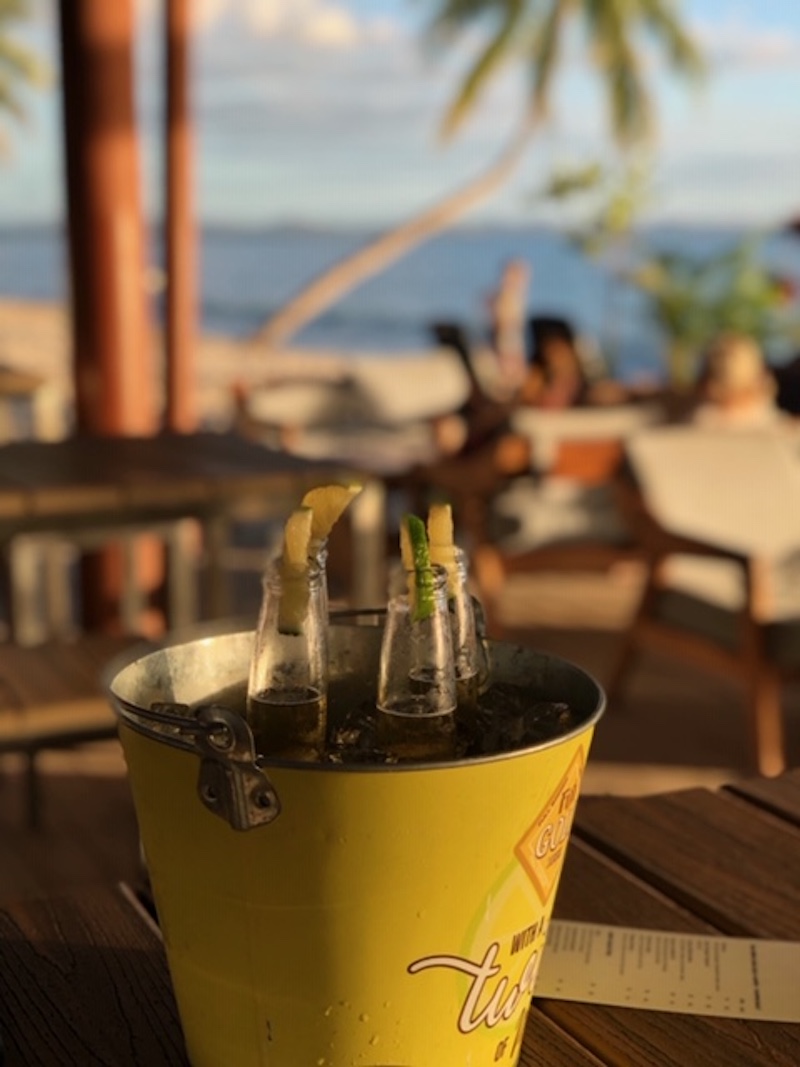 21. Relax. No-one around you will be in a hurry, so just stop and embrace the pace.
PLAN YOUR NEXT FIJI HOLIDAY