Wow, 2020 has been a doozy, hey? Did you ever think you'd become an impromptu kindergarten teacher, sourdough expert and pandemic specialist all at once? Probably not. But however you've been coping with this truly crazy and unprecedented situation, there's one thing we can all agree on – we could all really do with a holiday right now. So, round up the kiddies (who've hopefully stopped yelling at you now that they've gone back to school… finally!) and start planning a much-needed trip. Here are eight reasons to book a last-minute school holiday getaway right… NOW.
1. You don't have to go far
Just because you went to Hawaii last year for your big family school holiday doesn't mean that taking a road trip 200km from your driveway is going to be any less enjoyable. In fact, it's actually great you don't have to go too far. Not only can you forget about things like passports, exchanging currencies or language differences, but if someone forgets their luggage, iPad, favourite stuffed toy or other holiday must-have, you can always turn back. Make the most of the lifted restrictions and get out there to explore some of the best spots around the country.
2. Fewer crowds
You know what having closed international borders means? There aren't going to be any crowds of international tourists at the country's big-ticket, must-visit tourism hotspots. That means you might just be able to take that perfect family picture at Hobbiton without 500 strangers in the shot… maybe 😉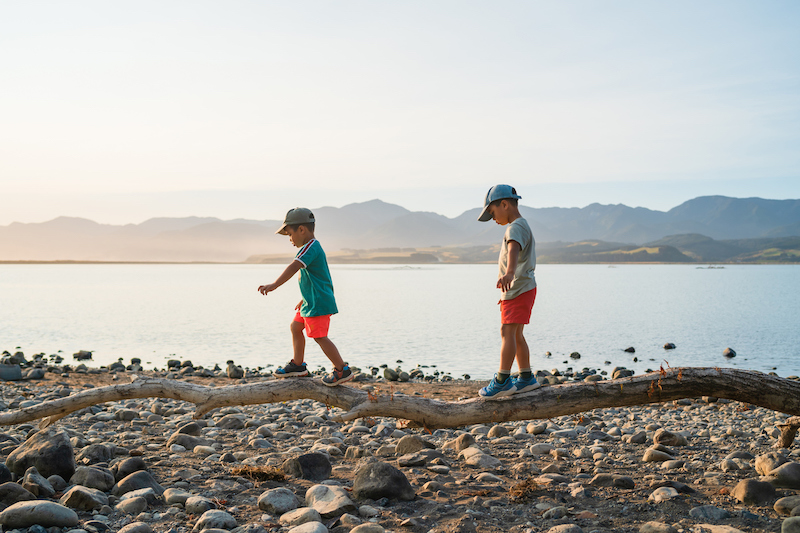 3. The whole family needs a break
Are we right? With the screaming matches across the breakfast table, the failed attempts at home schooling, the tantrums that started just in time for online work meetings and the desperation to GET OUT of the house, it's been rough for everyone and the whole family has been feeling it. Now that the kids are back at school and have some structure again, it's a great time to relax and reconnect minus the stress.
4. Nature is thriving
With fewer people on the roads, fewer tourists at popular landmarks and more people staying close to home, nature really has had time to rejuvenate. If you've ever wanted to explore the likes of the Coromandel Peninsula or the heritage towns of Otago, the Bay of Plenty or Wairarapa, there really is no time like the present. But don't forget your local gems either! Every corner of the country is home to incredible natural sites, so there are awesome holiday experiences waiting for you, even (and sometimes especially) in your own backyard. Get out there with the fam and enjoy some quality nature time. You might just have some incredible animal encounters too!
5. Staycations are awesome too!
As much as you might love one, a full holiday right now might not be doable for you and your fam. But that doesn't mean you can't enjoy some quality downtime. Whether it's a short local getaway, an overnight stay at a fancy (and discounted) nearby hotel, or a just a couple of days set aside to explore your own town or city, you and your family deserve it. Check out which restaurants, museums, galleries and other activities are open in your area and spend a few days enjoying each other's company outside of the house 😉
6. You can support local communities
Some of the most beautiful parts of the country are struggling right now because of the detrimental impact COVID-19 has had on international tourism. That doesn't mean that they have to go it alone, though. If you and your family want to show your love for a community that's doing it tough, find one that needs your support and spend your school holiday there.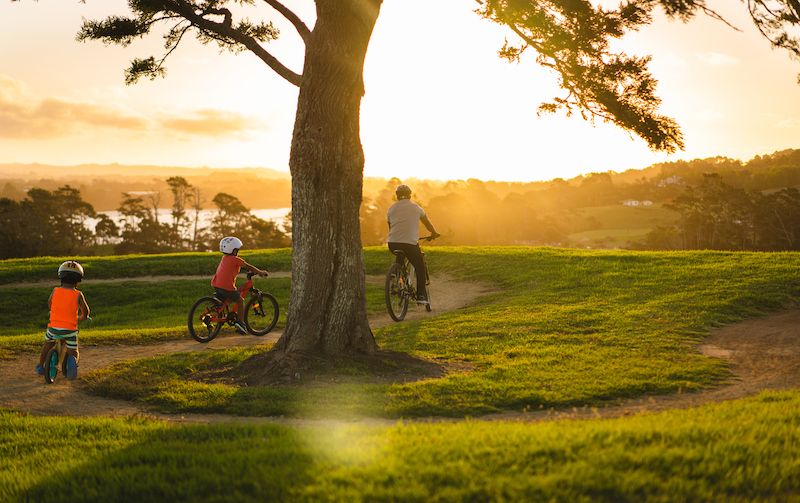 7. You can go back to your old faves
Ever reminisced about some of the places you went on holiday as a kid and thought, "Wouldn't it be great to take the kids there one day"? Well, "one day" has arrived. Whether it's a beach getaway in Tairua, a historical seaside village stay in Devonport or a rainforest adventure in West Auckland, now is a great time to revisit some of your old holiday faves and make some new family memories with your own little ones.
8. It's a chance to catch up with (extended) family
With recent lockdown restrictions, many extended families have missed out on important milestones and events. Turn your family holiday into an extended family get-together and catch up on all the celebrations you missed out on. It'll be fun for everyone!
PLAN YOUR LAST-MINUTE SCHOOL HOLIDAY GETAWAY
Heads up! Due to COVID-19, government restrictions are in constant review and travel guidelines may change. We strongly recommend that all travellers seek further information about destinations and attractions before scheduling trips or making bookings, take extra care and follow all rules.