I know what you're thinking: what were you thinking letting your boss plan your holiday?! Firstly, things are a little different at my workplace. For one, as Aussie travel experts, the Wotif crew know their way around Oz, so it's not that weird to ask a colleague for their top travel tips. Secondly, there are few people that know the Apple Isle as well as my boss, Nicole Redfern – she's visited a crazy amount of times and is such a massive fan of the place, she even tied the knot there! Needless to say, Nic was my first port of call when I booked my first (sadly short) trip as an adult to Tassie. So, how did her recs fair for my long weekend trip to Hobart and the east coast? Read on to find out!
Do: Freycinet Walk
Sure, anyone who's been to east coast Tassie would rave about this particular bush walk. But it was one of Nic's snaps of one particular route that convinced me to venture a little further than the famed lookout (see above!). From the car park to Wineglass Bay lookout, it's an all-uphill but short wander to the view but once we reach the platform, we feel like we've only just started our hiking adventure. Nic had mentioned (and her Insta documented) an add-on track – one that led all the way down to the white sands of Wineglass Bay. So, we decide to take it! And although I almost immediately regret it, knowing that every step down meant another one back up, we made it down and up and man, what a spot.
Verdict: WIN
Stay: Piermont Retreat, Swansea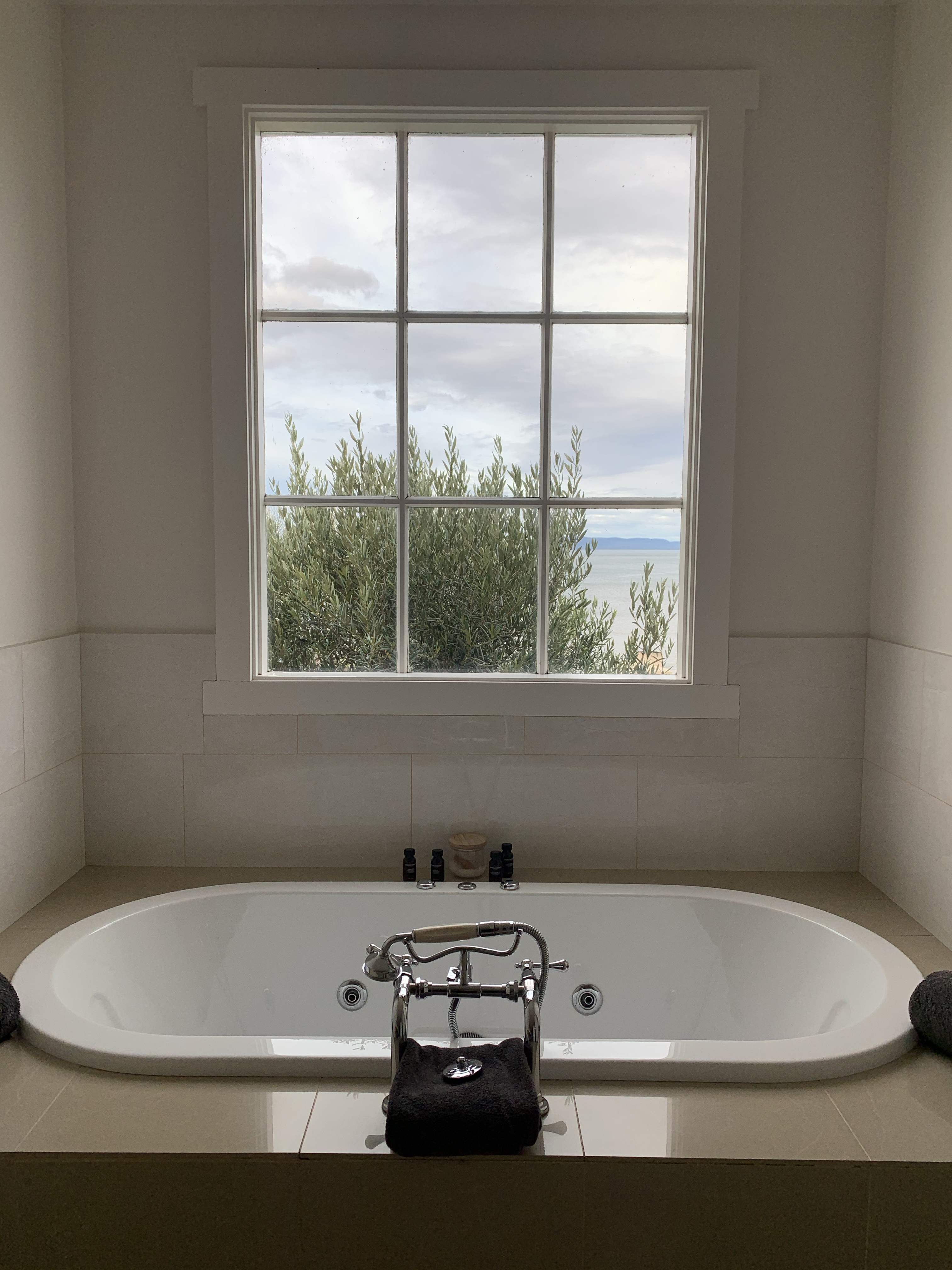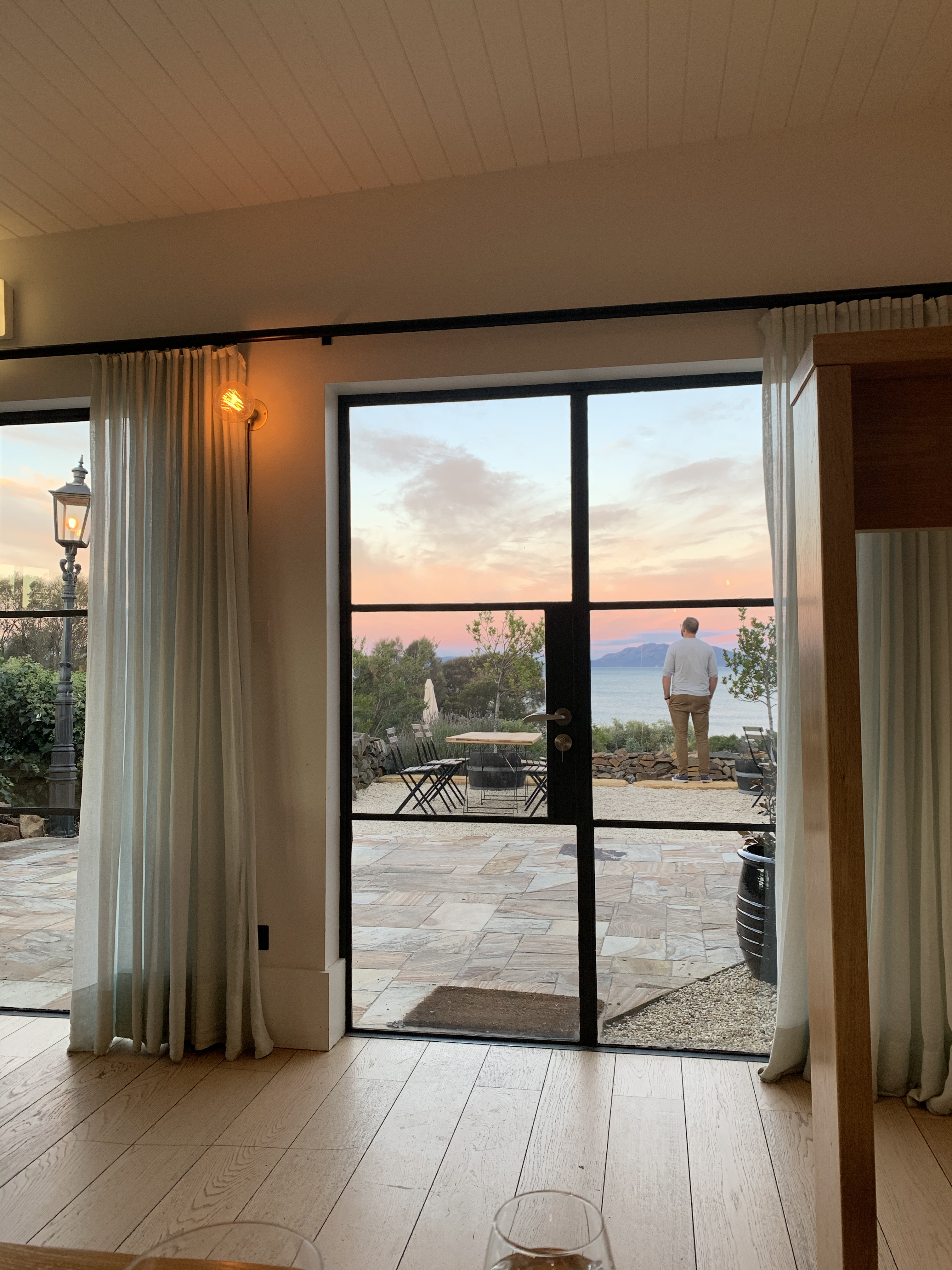 Once we had decided we were heading east, Nic helped me narrow my search… and that's how we landed on a stay at the boutique spot of Piermont Retreat in Swansea. This trip was childfree (a first after almost three years with our daughter in tow for every break!) so we wanted a spot that very much had treat-yo-self vibes and that's definitely Piermont. The excellent on-site restaurant meant we didn't have to venture far at all to be well fed, the setting is calm and picturesque and the rooms, well, have you seen those soaking tubs?!
Verdict: WIN
Eat: Farm Gate Market, Hobart
I love a neighbourhood market. I go for the people/produce watching and stay for the baked goods myself. I'm picky though – there's a discernible difference between a market that's obviously a gathering of locals getting their free-range eggs and blow ins grabbing jars of 'authentic' pesto before they board their bus back to their hotel. Farm Gate Market is the former, for sure – I even manage to run into someone I know who's just moved to Hobart who was there to buy the first figs of the season. In short, I fall a bit in love with it – but because we have a ferry to Mona to catch and I'm grappling with a kind-of gluten intolerance, I make a poor choice of brekkie treat, despite Nic prepping me for a life-altering congee. My choice isn't great (but how many B&E rolls – with a slab of haloumi, mind you – are made better by GF bread?), but that's really my fault.
Verdict: HIT and MISS – I'll get the congee next time, Nic 😉
Eat: Tom McHugo's, Hobart
This pub popped up in a few of my searches of the Hobart hospo scene, so when Nic said it was a long-time must-do on her list, I grabbed an early Sat evening booking. I just loved this place. Living on Sydney's Northern Beaches with an English husband, it's been a long time between visits to authentic, cosy pubs, so I love this place as soon as we walk in, the perfume of stale beer and all. Don't let the super chill staff and vibe fool you – the food here is incredible. We dig into the most incredible pile of beef shin on celeriac mash and the on-tap beers are some of the state's best. (The wine list also has some faves from small-time SA producers, which gets the thumbs up from me).
Verdict: WIN
Eat: Templo, Hobart
View this post on Instagram

Few have travelled to Hobart without hearing a whisper – or several – about Templo, a cosy neighbourhood eatery that's been part of Tassie dining folklore since 2015. Nic's rec was this; it's a special, low-key spot that you wish was a few doors down from your home. (Her recent Insta snaps kinda sold me too, TBH). With that, I squeezed in a booking for two (there's limited seating so you definitely have to book ahead) and went with the flow. True to her description, Templo is casual and clever, with unassuming – but totally delish – food, staff and ambience. It's the kind of place I think you'd always leave pleasantly surprised, especially because there's no a la carte menu – you just get what's good. And how could you go wrong with that?
Verdict: WIN
Coffee: Pigeon Hole, Hobart
Like all of Nic's suggestions, I did a hefty Google to check we were on the same page with our agenda. (You didn't think I'd go in blind, did you?!). No amount of Insta pics could've repped just how good the coffee is at Pigeon Hole – and the pastries are up there with some of my all-time faves. I'm happy to report that this was one destination that tastes as good as it looks. (Bonus points for Nic nudging us to get a bunch of takeaways for the road – stopping here en-route to the airport was a brill idea).
Verdict: WIN
Luckily, the verdict speaks for itself – trusting my in-the-know boss with holiday recs was absolutely the way to go. When she heads to my former home of Adelaide, I can only hope to return the favour!