Aussie holidays are back on the agenda! Which is awesome news, because some of us were starting to go a tad stir crazy. Has anyone else started having long, in-depth conversations with their pets? No? Okay, me neither.
So, we know many of us are keen to get away. But how does travel work in the post-iso world? Can we still have amazing holidays that are healthy, safe and responsible? Yep, we can! Just follow these nine essential tips for COVID-19 travel.
1. Do your research
Now more than ever it pays to do your holiday research. Before you book, check out the latest government restrictions for the area you want to travel in. They're constantly being updated, so make sure you keep an eye on them all the way up to your departure date.
With many border closures still in place, you'll probably want to holiday close to home for now. But if you are considering an interstate trip, make sure you check the rules for your own state as well as the one you're visiting.
It's a good idea to check out your planned destination's tourism, council and social media sites as well to make sure they're open for business and welcoming visitors. Many destinations are – especially if their peak tourism seasons were impacted by the bushfires – but it's good to double check 😊
2. Keep it flexible
Booking flexible travel and accommodation options is a great idea at any time, but especially this year. Look for ones that offer free changes and/or cancellation so you won't have any headaches if your plans change. You can also look for hotels with Book Now, Pay Later options so you won't have to pay anything until you check in.
Insider tip: If you book a free cancellation stay with Wotif, you can manage your booking yourself using our free app. You can also easily search and book new stays while you're on the go – perfect for road trips.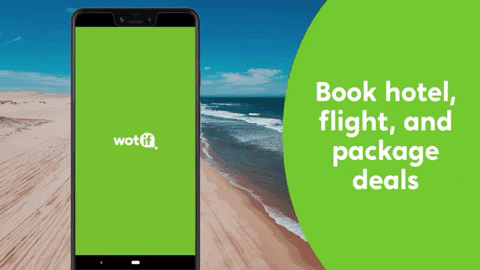 3. Be an early bird
Getting out and about again is awesome, but there are some extra precautions we all have to take to keep everyone safe and healthy. Many restaurants, cafes and businesses now ask customers to sign in with their name and contact info so the business can get in touch if someone gets diagnosed with COVID-19 later on. Limits on the number of customers allowed at any one time also means that many restaurants and cafes have set time limits for dining in, so you definitely don't want to be late for your booking!
If you've got a schedule to keep, make sure you allow time for any extra health and safety stuff. And definitely book ahead – customer limits mean our fave holiday and dining hot spots can fill up fast. The early bird gets the worm – or, in this case, more holiday fun 🐛🐤
4. Sanitise those hands
Hand sanitiser – it's the ultimate 2020 accessory. You're probably carrying some already, but whack an extra mini bottle in your bag before you go away. No-one likes wasting precious holiday time shopping for essentials and you definitely don't want to run short while you're out and about exploring. At the risk of sounding like your mum, remember to regularly wash your hands with good ol' soap and water too.
Insider tip: Remember the golden rules of hand washing and sanitising! You should wash your hands for at least 20 seconds (as long as it takes to sing Happy Birthday twice) and only use hand sanitisers that are at least 60% alcohol.
5. Get out there!
With the recent restrictions, most of us have spent a lot more time cooped up indoors than we're used to. So how better to spend a post-iso holiday than by getting out and exploring the amazing Aussie outdoors? All over Oz, our awesome beaches, reserves and national parks are starting to open up to visitors. That means picnics, BBQs, bush walks, fishing, 4WD-ing and more are all back on the holiday table. It's a great year to tick off some of your Aussie bucket list too ✔️
Best of all, you don't even have to travel far for amazing outdoor holiday experiences. Every one of our states and territories is blessed with incredible (and accessible!) natural wonders and gorgeous, chilled-out getaway destinations. Check out some of the awesome holiday spots near you – we bet you'll be blown away.
Insider tip: Before you leave home, check the website of any parks or attractions you want to visit, just in case there are any restrictions 😊
6. Hit the road
Did someone say 'road trip'? No? Okay, then we'll say it: rooooooad triiiiiiip! They're brilliant fun at any time but especially this year, when there are fewer flights available and passenger limits on some public transport. If you don't have your own wheels, don't worry – you can always hire some.
One of the best things about road trips is how flexible they are. You can pretty much do whatever you want, whenever you want. Want to stop and check out that random Big Thing on the side of the road? Done! Kids itching to run around for a bit? Hey, there's a playground! Craving a sweet treat (like, say, a doughnut from the Famous Berry Donut Van)? You're the boss!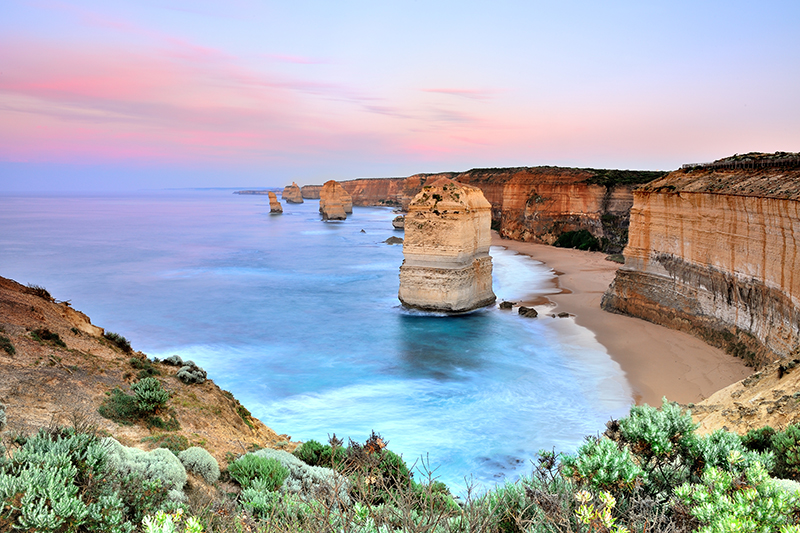 7. Check your temp and mask it up
To help limit the spread of COVID-19, some places and businesses (including shopping centres, sports clubs and RSLs) have started checking people's temperatures before they let them in. If you've got a thermometer, take it with you so you can do a quick check yourself before you head out for the day. If your temperature's high, stay at your accommodation and call a GP or the Coronavirus Helpline (1800 020 080).
If you'd like some extra protection (or if you're feeling nervous about being around crowds or using public transport again), consider wearing a mask. You can buy handmade, reusable masks online from sites like Etsy. They're often made by small business and local artists, many of whom are also struggling this year, so it's a great way to support them too 👍
8. Keep your (social) distance
Don't forget your social distancing rules just because you're on holiday. That means standing on those queuing spots, keeping 1.5m between you and other people – you know the drill. Keeping your distance will help keep everyone safe and healthy, which will in turn help our fave destinations and attractions stay open to visitors. It's a win-win!
9. Embrace it
Like all of life, travel is going to be a bit different in 2020 – and that's okay! More than okay, in fact, especially if you're lucky enough to live in a country like Australia, with so many incredible destinations to explore here in your own backyard. We're talking ancient rainforests, snow-capped mountains, glowing red deserts, exciting cities, charming towns, the world's BEST beaches (why even try to be humble? 😜), the weirdest and coolest animals… What other country can boast all that?
Sure, there might be a few bumps along the way as we all get used to the new ways of doing things. But if we keep our plans flexible and go with the flow, we're still going to have amazing, once-in-a-lifetime holidays. And it's the little things that will make them special. Ice-creams on the beach, family sing-a-longs in the car, perfect sunrises and sunsets. The precious memories we make ourselves, even close to home and without breaking the bank.
So embrace the experience. But not your concierge or tour guide. Social distancing, remember? 😉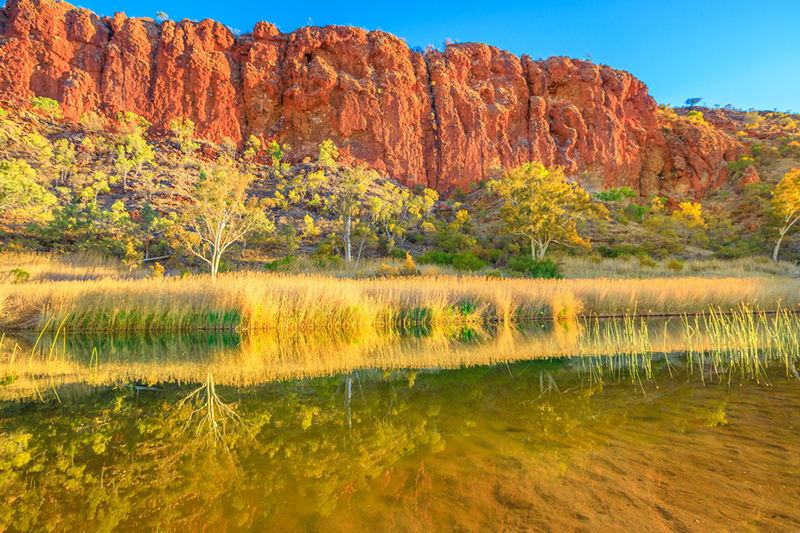 Heads up! While COVID-19 restrictions are being eased at different levels throughout Australia, we strongly recommend that all travellers seek further information about destinations and attractions before visiting, take extra care and follow all rules to ensure their own health and safety.
PLAN YOUR AUSSIE GETAWAY