Gorgeous scenery, sweet B&Bs, a little special something in the air… Some places feel like they were made for romantic getaways. Here are five of our favourites.
Sunshine Coast, Queensland
Why we love it: Nestled in the Sunshine Coast Hinterland lies a world unlike any other in Australia. Take a short drive up the range and explore the quaint townships dotted over the mountains, each offering rustic experiences and amazing views. Almost everything here is handmade, home-cooked and a feast for the senses. And most of the stays come with fireplaces, in-room spas, and stunning views of lakes and valleys. Make sure you give yourself enough time to explore all the bush walks, waterholes and waterfalls (in between your canoodling 😉).
Where to stay: Secrets on the Lake.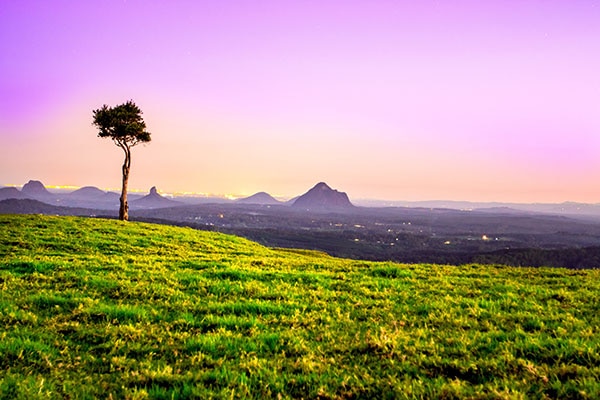 Tasmania
Why we love it: Just a 2.5hr drive north-west of Hobart lies an isolated peninsula that's full of romantic charm and things to explore. Wake up to misty mornings in the Cradle Mountain National Park, flanked by mountains, bushland and the lake itself. Fun fact: Pumphouse Point – one of the region's most gorgeous stays – was once part of a hydraulic electricity scheme that never came to fruition. It was then painstakingly renovated and restored to create the perfect romantic retreat. But a heads-up: Cradle Mountain is one of Australia's proposal hot spots and your partner might end up expecting something more than bubbles in their champagne 🥂 💍 😲
Where to stay: Pumphouse Point.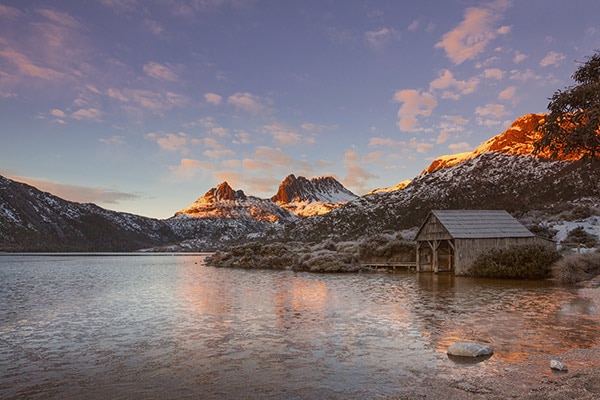 New South Wales
Why we love it: Just a two-hour flight from Sydney is one of Australia's premier honeymoon locations. If you can pry yourselves away from your luxury suite (a challenge!), you can catch a surf break without the crowds, hike up a scenic peak, or just lap up the solitude on one of Oz's most incredible islands.
Where to stay: Arajilla Retreat.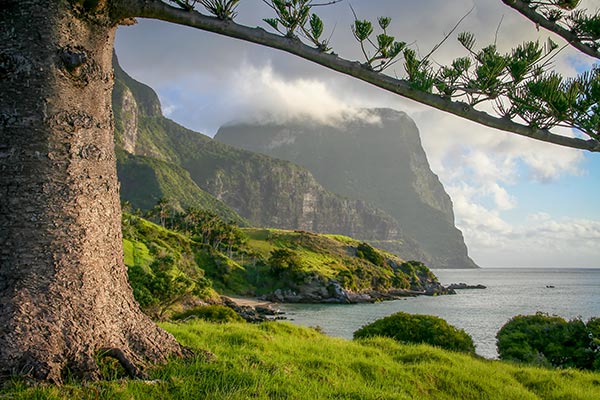 New South Wales
Why we love it: Byron Bay is so unique and gorgeous that Thor himself, Chris Hemsworth, calls it home. It's also a haven for romantics, with awesome scenery, crystal blue oceans and laidback charm. Byron is a town that voted out McDonald's, says no to high rises, and operates at its own pace. It's perfect for couples who want to do their own thing!
Where to stay: Byron on Byron Bay Resort and Spa.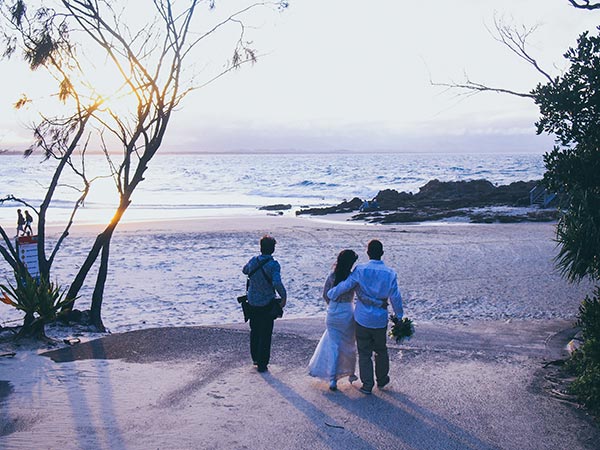 Victoria
Why we love it: Paris is the city of love, but we have our own version tucked away in the Victorian wilderness. La Perouse Lorne will bring some French romance to your holiday with Parisian-style trimmings designed to spark amour. If you manage to tear yourself away from your room, there's plenty to explore, including incredible beaches, the Great Ocean Road, Erskine Falls and Teddy's Lookout.
Where to stay: La Perouse Lorne.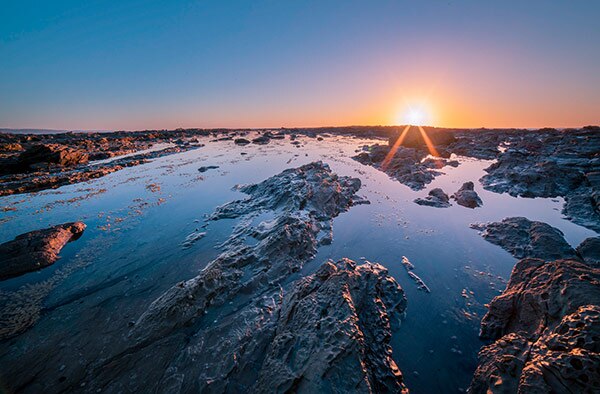 PLAN YOUR ROMANTIC GETAWAY