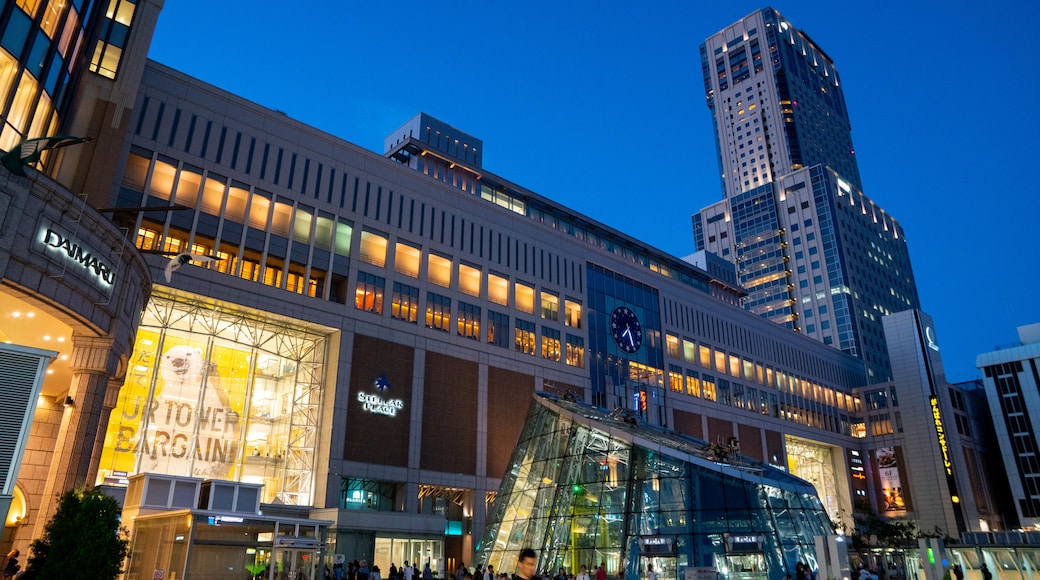 Book your Sapporo holiday
Holidays To Sapporo
Founded in 1857, Sapporo is, by Japanese standards, practically a new city.
What it doesn't have in ancient history and heritage, Sapporo makes up for in modern design and a cosmopolitan feel. It's also fourth most populous city in Japan and the capital of the prefecture on Hokkaido Island. Your Sapporo holiday may not include a trek to a thousand-year-old crumbling temple, but this foodie paradise and skiing destination offers plenty of other adventures. Now is the time to come to Wotif—a Sapporo package is waiting for you!
Things to Do in Sapporo
Sapporo is built on a grid pattern, which makes driving its big, tree-lined roads a breeze. Yeah, we said driving—book one of Wotif's Sapporo car hire deals to get around easily, especially if you plan on travelling to some of the destinations at the outer edges of the town.
Don't feel up to driving? That's OK! Some of the city's biggest attractions are right at its heart. Start your holiday in Sapporo with a panoramic view of the city curtesy of the JR Tower, a tall building right in the middle of downtown. Get that pic posted to all your social networking accounts and then make your way to nearby Odori Park, a huge public space stretching 15 blocks. Do your tourist duty and pay homage to Tokeidai, The Clock Tower. The fact that it's the oldest building in the city has earned it a reputation as a permanent tourist trap. Take your pics and keep on rolling…
…Or maybe that should be "keep on skiing". Sapporo proved its winter destination appeal by hosting the 1972 Winter Olympics (the first ever held in Asia, for those keeping track). The city is home to several large ski resorts that cater to ski newbies and snowboard ninjas alike.
If your Sapporo holidays land in February, rejoice! That's when the city hosts the huge and spectacular Sapporo Snow Festival. This massive winter carnival attracts the very best ice sculptors from around the world to partake in a "heated" competition.
Shopping, Dining & Nightlife
If you can only take home one thing from your Sapporo holiday package, make it Shiroi Koibito. Don't let the name fool you. These "white lovers" are white chocolate biscuits. Shiroi Koibito is made at the Ishiya Chocolate Factory in Sapporo.
As far as food goes in Sapporo, you are visiting the place that invented miso ramen. So yeah, get your taste buds ready, because Sapporo offers many great restaurant options. After a long day of exploring, warm up with a huge bowl of soup curry and the hair crab.
The nightlife is also happening in Sapporo. This is an urban city, so you'll find bars and clubs aplenty. Specifically, Susukino is where the nightlife happens (and it's also home to the city's red-light district).
What's Next?
You don't have to put your plans to see the Sapporo Snow Festival on ice because of financial concerns. Use Wotif to find excellent deals on Sapporo packages, including major savings on hotels, flights and car hire. Don't stop there. We can get you great deals on trips all over Japan, including Tokyo holiday packages to Japan's huge and vibrant capital!
Top Sapporo hotels
Lowest nightly price found within the past 24 hours based on a 1 night stay for 2 adults. Prices and availability subject to change. Additional terms may apply.
Recommended cities for you