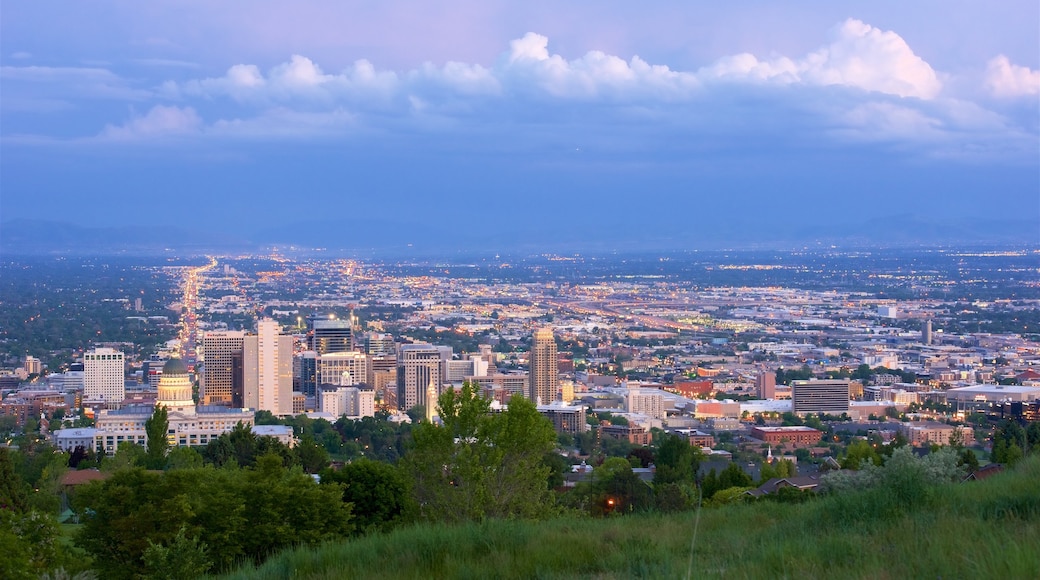 Salt Lake City Holiday Packages
Get a taste of the Old West, when times were simpler, whisky was stronger and cities were nothing but dirt roads and general stores. Or, experience a metropolis teeming with culture in the form of museums, concert halls, planetariums and churches. Why choose at all? Get all these things combined with our Salt Lake City holidays.
Things to Do in Salt Lake City
Salt Lake City is known for its rich history and dedication to preserving it. In addition to traditional natural history and art museums, you can also visit the Church History Museum or the Daughters of Utah Pioneers at the Pioneer Memorial Museum, where you'll get to see life as it was in the 1800s.
If genealogy is your thing, no Salt Lake holiday package would be complete without a stop at the Family Search Centre or the Family History Library. Dig into the family tree and see how it's grown over the years—or maybe discover a surprise or two (we won't tell!).
Nature is a big attraction in SLC. The Great Salt Lake is a popular place for boating or just relaxing on the beach. There are also several national parks, and Big Cottonwood Canyon is the ideal spot for photography buffs. Want to get around and explore on your own? Wotif has Salt Lake City car hire options just for you.
The mountains are a draw all year long, but even more so during ski season, which runs from December through early April, depending on Mother Nature of course. Your holiday will go downhill fast (in a good way!) when you add a Holladay, Utah, package to your Salt Lake getaway. It's less than 20 kilometres away and you can be even closer to the mountains.
Shopping, Dining & Nightlife
No holiday to Salt Lake City, or anywhere else, would be complete without shopping. One thing you'll notice when exploring the city is an appreciation for the arts. This translates into some fantastic opportunities to purchase local and Native American pieces. For more obscure art, check out the Marmalade neighbourhood.
While you're in the Marmalade District, sample some of the street food and bohemian coffee houses. For dinner, head back downtown, and you'll find everything from fine French cuisine to off-beat diners and ethnic foods to tempt your taste buds. Try it all—you'll have plenty of money to spend on grub thanks to the great deal you got on our Salt Lake City packages.
After dinner, the nightlife scene is alive and well in Salt Lake City. Downtown is home to piano bars and fancy cocktail clubs, sports bars and country western saloons, local breweries and gastro pubs. You name it and there's likely a place that has it—so long as you're not looking for booze after 1 a.m.!
What's Next?
"The Crossroads of the West" beckon, traveller. Put all of your grand trip plans together in one of our Salt Lake City holiday packages. You can bundle your airfare and hotel to save dough. So what are you waiting for? Book your next holiday to the western United States and have a great time exploring Salt Lake City.
Things to do in Salt Lake City
While putting your feet up and soaking up those relaxing vibes is fantastic, your holiday just won't be really complete without some exciting experiences.
Treat yourself to an Operation City Quest of Salt Lake City, UT while you're holidaying in Salt Lake City. Trust us, you won't be disappointed.
Top Salt Lake City hotels
Don't see what you're looking for?
See all available properties in Salt Lake City
View all properties
Lowest nightly price found within the past 24 hours based on a 1 night stay for 2 adults. Prices and availability subject to change. Additional terms may apply.
Book your Salt Lake City holiday