Top Kyoto holiday packages
3.0-star property
Hotel Kuu Kyoto
Central Kyoto
6 May - 12 May
6 night stay
Brisbane (BNE) to Osaka (KIX)
Jetstar • Direct return • Coach
Price was AU$1,935, price is now AU$1,690 per person
The staff and included breakfast were fantastic. We also liked the location and the Onsen. The rooms were quite small but that is the norm for Japan.
Reviewed on 4 Feb. 2020
3.5-star property
Hotel Gion Misen
Gion
6 May - 12 May
6 night stay
Brisbane (BNE) to Osaka (KIX)
Jetstar • Direct return • Coach
Price was AU$2,317, price is now AU$2,120 per person
Beautiful culture hotel!! This hotel was my favourite out of my whole 3 week trip all over japan! Hotel staff were incredible. So helpful with all your enquires. All the hotel staff spoke very good English which was helpful as I'm sure a lot of tourists would be staying in the Gion areas. Couldn't fault it! Small hotel, intimate, breakfast food was delicious, beautifully designed rooms and really comfortable, super clean! Would defiantly book again next time!
Reviewed on 20 Nov. 2018
3.0-star property
Gion Misen Furumonzen
Gion
6 May - 12 May
6 night stay
Brisbane (BNE) to Osaka (KIX)
Jetstar • Direct return • Coach
Price was AU$2,194, price is now AU$2,022 per person
Great location in the Gion district. Very cute buildings and good walking distance to both shopping and the Geisha area. Rooms are small but we were out most the time anyway so wasn't a concern. Part traditional, part modern but very nice place. Futon beds were a little hard but that can be expected. Great place.
Reviewed on 3 Jun. 2019
4.0-star property
Hotel Kanra Kyoto
Central Kyoto
6 May - 12 May
6 night stay
Brisbane (BNE) to Osaka (KIX)
Jetstar • Direct return • Coach
Price was AU$4,848, price is now AU$4,240 per person
Located away from the city centre.few restaurants in the immediate area.
Reviewed on 1 Feb. 2019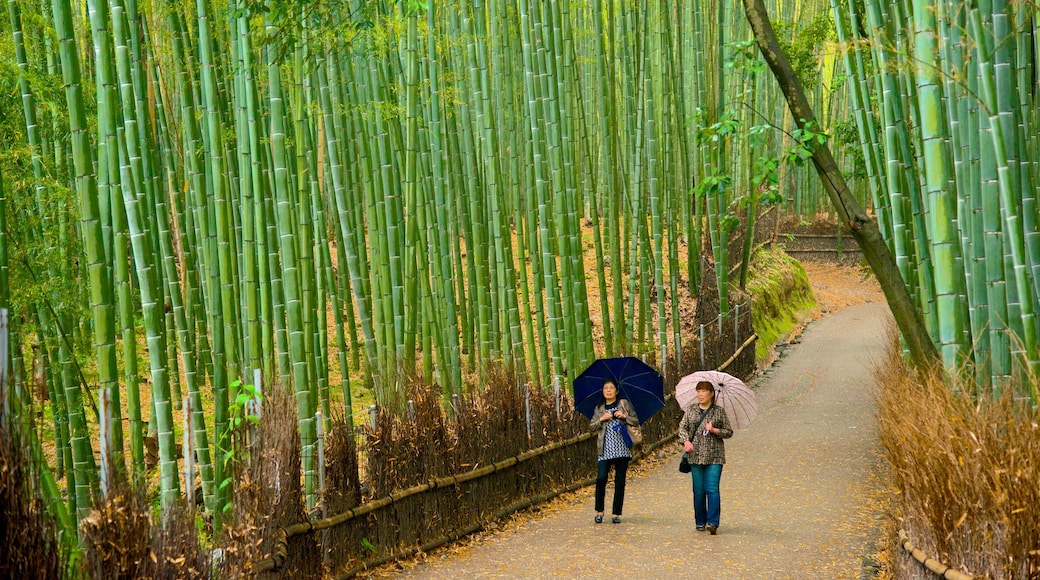 Book your Kyoto holiday
Kyoto Holiday Packages
A visit to "The City of Ten Thousand Shrines" is both a journey into a modern metropolis and a spiritual adventure that will leave you with lifelong memories. Kyoto, the former capital of Japan, has a religious history dating back to the 6th century, when the Shimogamo Shrine—a Shinto sanctuary—was constructed. Of course, your Kyoto trip won't just be temples and learning experiences. The city also has some of the country's best food. Starting to tickle your fancy? Well, pack your eating pants and let's go.
Things to Do in Kyoto
The Kinkaku-ji, or "Golden Pavilion," is the most recognisable site in Kyoto—one of over a thousand temples, and a stop at this peaceful, exquisite place should be your introduction to the sacred city. After breathing in the solitude, head into Kyoto and enjoy yourself! Immerse yourself in the culture by taking a Haru or kappo-style cooking class, followed by a lesson in history at the Samurai Kembu Theatre. We recommend attending the demo and the costumed lesson—not only will you learn all about the way of the samurai, you'll get to be one for a day. If you're not ready to live a life of honour and thoughtfulness (and hey, who is?), make some friends with the local wildlife instead at the Kyoto Zoo or Kyoto Aquarium. Should you wish to head outside the city, book one of our Kyoto car hire options so you can see all the sights at your own pace.
Shopping, Dining & Nightlife
Shopping takes on a whole new meaning in Kyoto. Buy cheesy souvenirs in the Shinkyogoku District, or walk a little further to Teramachi Street, where you can browse everything from local boutiques to the larger department stores. You'll definitely find all kinds of goodies in this latter area, so keep your credit card in-hand as you peer into windows. Dining is also an experience to be had in Kyoto, as you might have guessed from the cooking classes you just crashed. The Nishki Market is five blocks of food heaven, jammed with everything from fresh seafood and vegetables to the tools you'll need to concoct the perfect meal.
Not into cooking for yourself? That's cool—nothing wrong with preferring room service! Kyoto is a noodle-lover's dream. You can find freshly made udon and ramen noodles—you won't be satisfied by store-bought ramen ever again (not that you ever were—you have class!). Chic coffeehouses and restaurants have also sprung up over the past few years, so if you absolutely cannot function without your favourite latte, you'll find one here. Once the sun sets, it's time to put on your dancing shoes. The Pontocho neighbourhood teems with karaoke bars, hostess clubs, restaurants and nightlife in general. Those looking for something more relaxed can see a movie or enjoy a long walk at Kyoto Station.
What's Next?
Whether you're looking to reconnect with your spiritual side or just want to devour as much delicious food as you can safely hold, Wotif can help you plot out your perfect holiday. Stay in the city proper or look into Ukyo Ward holiday packages for something a little more peaceful. Whatever your pleasure, it's time to book your Kyoto holiday!
Top Kyoto hotels
Lowest nightly price found within the past 24 hours based on a 1 night stay for 2 adults. Prices and availability subject to change. Additional terms may apply.
Recommended cities for you