Top Kowloon holiday packages
5.0-star property
Four Seasons Hotel Hong Kong
Central & Western District
9.4/10
Exceptional! (897 reviews)
24 Jul - 28 Jul
4 night stay
Sydney (SYD) to Hong Kong (HKG)
Qantas Airways • Return • Coach
Price was AU$4,274, price is now AU$3,785 per person
Staff gave service above expectations. Location and room were the best possible in Hong Kong. Nearby amenities made every thing very easy.
Reviewed on 20 Oct. 2017
5.0-star property
Regal Hongkong Hotel
Wan Chai
7.6/10
Good! (1,001 reviews)
24 Jul - 28 Jul
4 night stay
Sydney (SYD) to Hong Kong (HKG)
Qantas Airways • Return • Coach
Price was AU$2,028, price is now AU$1,891 per person
Nice hotel room. Just a bit uncomfortable to sleep on the sofa bed.the bed mattress too soft and bend in the middle part.
Reviewed on 6 Oct. 2017
4.0-star property
Tuve
Wan Chai
8.8/10
Excellent! (611 reviews)
24 Jul - 28 Jul
4 night stay
Sydney (SYD) to Hong Kong (HKG)
Qantas Airways • Return • Coach
Price was AU$1,967, price is now AU$1,867 per person
This is a super stylish hotel, with a minimal zen aesthetic. The only thing I would change is a larger wardrobe and a place to put one's suitcase. otherwise it's perfect.
Reviewed on 31 Mar. 2019
4.0-star property
Harbour Plaza North Point
North Point
7.8/10
Good! (1,001 reviews)
7 Jul - 11 Jul
4 night stay
Sydney (SYD) to Hong Kong (HKG)
Philippine Airlines • Direct return • Coach
Price was AU$1,521, price is now AU$1,501 per person
Property is too old its the time to renovations.
Reviewed on 3 Mar. 2023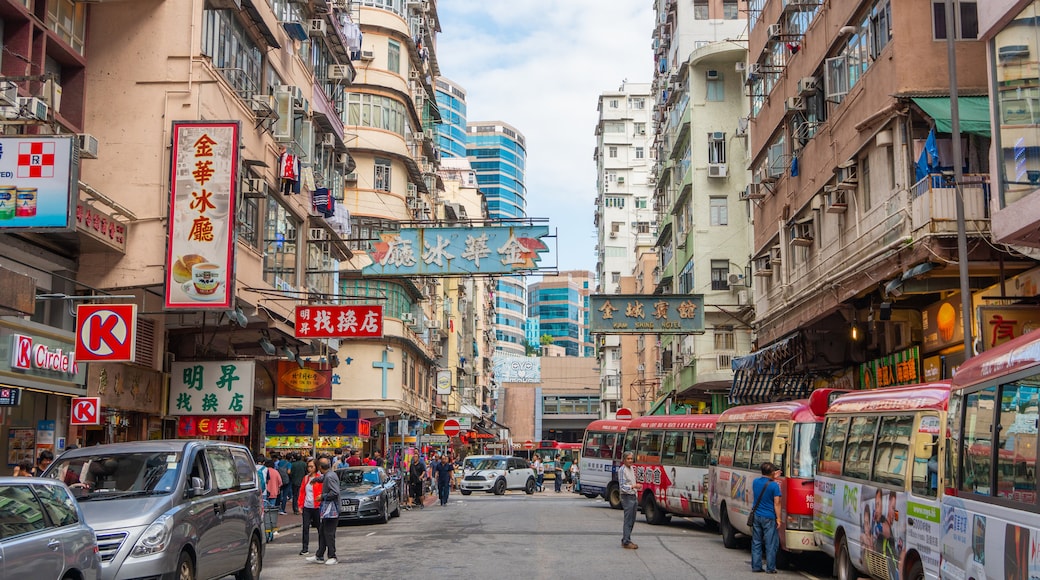 Book your Kowloon holiday
If you want to save a few dollarydoos, Wotif is your new best mate.
Our hotel and flight package deals are simply unbeatable.
With your extra cash, you won't run out of things to do in Kowloon.
How does a spare AU$245 sound to you? Well, that's what you could save if you book now. And don't forget — you've got the freedom to mix and match from more than 550 partner airlines and 665,000 properties.
Wotif has some of the most competitive deals under the sun. Start packing — right now is the time to hit the skies.
Kowloon Accommodation
We suggest that you don't dawdle about when deciding on accommodations in Kowloon. There are only 7 properties in and around the neighbourhood. You'll be tickled pink to hear Wotif has rounded up some amazing deals which are just waiting for you to bag today.
The Regal Oriental Hotel - Hong Kong (30 - 38 Sa Po Road) and the pentahotel Hong Kong, Kowloon (19 Luk Hop Street) are just some of the most well-known places to stay around here. Why not have a look at their deals and then decide?
Car Hire in Kowloon
Annoyed by the limited range of hire cars in the middle of town? Don't worry — there's an alternative. Head to Avis in Happy Valley and pick out a sweet deal on an even sweeter ride. It's just 2 kilometres away.
Holidays to Kowloon
Just like drinking cocktails and eating chocolate cake, it's never too early to start learning about your next holiday destination. If you're headed to Kowloon, here are some facts which will be of use.
So, how can you get to this unique neighbourhood from the heart of Hong Kong SAR? Easy. Venture southeast for about 12 kilometres.
If you're an inquisitive person by nature, you'll probably want to find out a few bits of trivia about Hong Kong SAR — like how many people actually live there. We know that at the last count the population was 7 000 000.
Top Kowloon hotels
Lowest nightly price found within the past 24 hours based on a 1 night stay for 2 adults. Prices and availability subject to change. Additional terms may apply.
Recommended cities for you