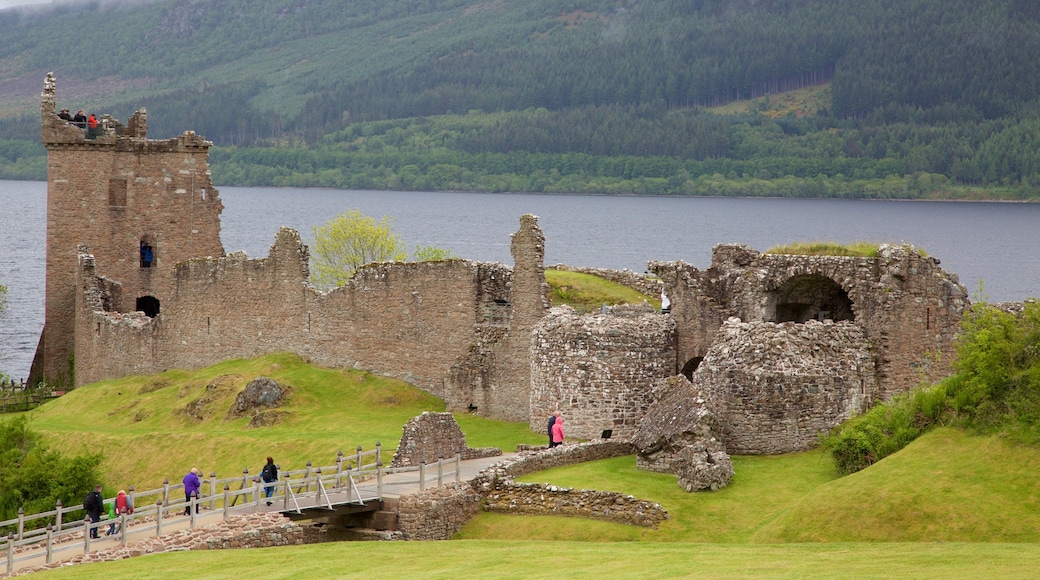 If you want to save a bit of cash, shift your attention to Wotif.
Our brilliant packages combine your flights and hotels to make life easy.
This way, you'll have some extra funds for your trip to Inverness.
If you book now, you could save up to . And think of all the choices you have with more than 550 airlines and 665,000 worldwide properties, it's so easy to craft your perfect holiday.
With Wotif's insanely competitive prices, you'll be dusting off your passport and cruising down the runway in no time at all.
Inverness Accommodation
Holidays approved? Check. Flights booked? Check. Accommodation booked? Ahh... No need to fret, Wotif's got your back. You'll find an impressive 51 accommodations in Inverness to select from.
You'll forget all about your exhausting flight when you drift off to the blissful land of Nod at the Rocpool Reserve Hotel & Chez Roux Restaurant (14 Culduthel Road) or the Culloden House Hotel (Culloden). With exquisite sheets and pillows to die for, you're sure to sleep like a baby. If you're hoping to nab a first-rate deal, you can't beat the City Guesthouse (36 Ardconnel St) and the Inverness Tourist Hostel (24 Rose Street). These comfy, convenient options will give you all that you need at a price that won't break the bank.
Car Hire in Inverness
Trying to decide which car rental company to use is really a no-brainer when coming into Inverness Airport. With Budget a stone's throw from the arrivals hall, you and your squad will be driving off before you know it.
There are stacks of choices in the centre of town. Head to Thrifty Car Rental (33 Harbour Rd) or Sixt (6 Harbour Road) and get your hands on your ideal car.
Holidays to Inverness
Stuck behind your desk fantasising about Inverness and all the epic things it has to offer? Take the first step to actually being there by learning a little about it.
Inverness is 180 kilometres north of the capital city, Edinburgh, and 20 kilometres southeast of Dingwall.
Roughly 41 000 people call this area of Scottish Highlands home. So, if you're looking for some new pals, you won't have too many problems.