Top Hanoi holiday packages
5.0-star property
The Oriental Jade Hotel
Old Quarter
17 May - 23 May
6 night stay
Sydney (SYD) to Hanoi (HAN)
Philippine Airlines • Direct • Coach
Hanoi (HAN) to Sydney (SYD)
Scoot • Direct • Coach
Price was AU$1,568, price is now AU$1,386 per person
The Oriental Jade staff were fantastic, always helpful and nothing was any trouble. Excellent rooms and breakfast was outstanding. Thank you to everyone at the Oriental Jade for making our stay so special
Reviewed on 22 Mar. 2023
4.0-star property
The Light Hotel
Old Quarter
17 May - 23 May
6 night stay
Sydney (SYD) to Hanoi (HAN)
Philippine Airlines • Direct • Coach
Hanoi (HAN) to Sydney (SYD)
Scoot • Direct • Coach
Price was AU$1,076, price is now AU$975 per person
The room was great but we paid for the suite. Room was large with a lounge and amazing bed. The second room we booked was standard and was ok. This hotel is in a great location
Reviewed on 23 Jul. 2019
4.0-star property
Oriental Suite Hotel & Spa
Old Quarter
17 May - 23 May
6 night stay
Sydney (SYD) to Hanoi (HAN)
Philippine Airlines • Direct • Coach
Hanoi (HAN) to Sydney (SYD)
Scoot • Direct • Coach
Price was AU$1,127, price is now AU$1,023 per person
The staff were so helpful and friendly. They speak excellent English. The assistance with tours was fantastic. The room was lovely. Staff would go above and beyond to help. The restaurant was closed for renovations which was a shame. Would definitely stay again.
Reviewed on 14 Jul. 2019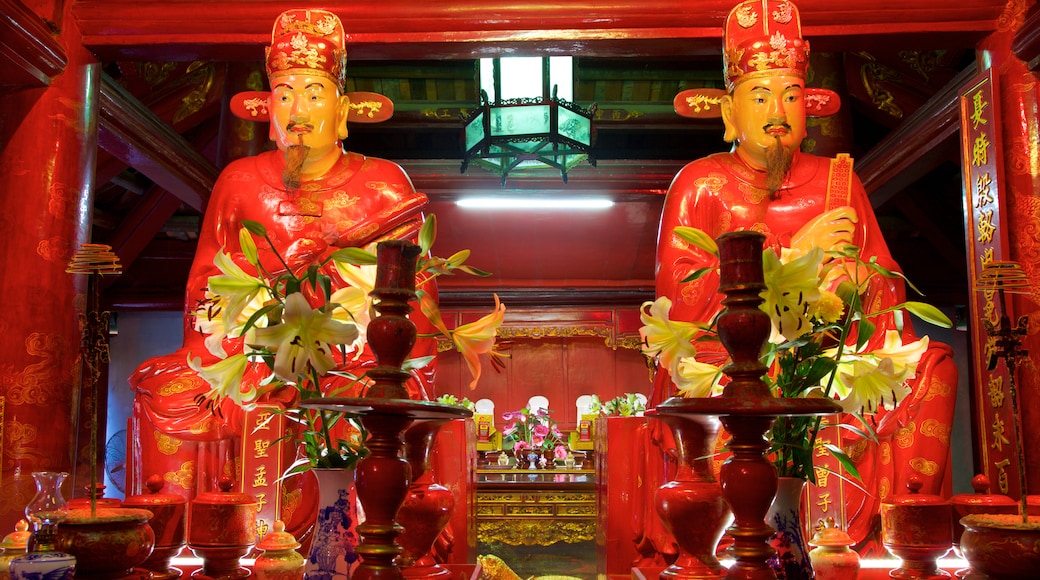 Book your Hanoi holiday
Hanoi Holiday Packages
The capital of Vietnam and the nation's second-largest city, Hanoi draws tourists from around the world. This year, why not book a Hanoi package and join them? A land of great contrasts, Vietnam has been the centre of some of history's most memorable events. With the country's persistent rainfall, the land is evergreen, and with its many hills, you can get premium views of them all in the course of your dream Hanoi holiday.
Things to Do in Hanoi
During holidays to Hanoi, get ready to experience, well, a little bit of everything. A sampling of the major sites will show you what we mean. In one day, you can see the grave majesty of Hao Chi Minh Mausoleum in Ba Dinh Square, walk through historic Old Town and view the natural wonders of Hoan Kiem Lake. If you want to drive to attractions outside the city, you'll need to apply for a Vietnamese license in advance of your trip, and then take advantage of Wotif's Hanoi car hire options.
Shopping, Dining & Nightlife
Before shopping in Hanoi, remember that prices are almost always negotiable. When you go to buy that piece of silk from a merchant, try your hand at haggling. To shop like a local, visit Dong Xuan Market, an easy walk north of Hoan Kiem. While touring the Old Quarter, stop in Hang Gai and Hang Bong for quality silk and garments. To pair some fine wine with your budget buys (or if you like to shop with a buzz), head over to Hang Da Market in the business district.
Of course, eventually you'll need to eat some food with that wine, so take a bite out of the city's traditional cuisine. In addition to local delicacies like bun cha (pork and noodles) and cha ca (fish and fresh dill), Hanoi also provides favourites from other Asian nations, such as Thai food. If you dare, try crunchy crickets (they're nutty!) or nhong (silkworm)—just beware of bug juice stains. In addition to the numerous humble-looking street-side eateries, street vendors are known for delicious fruits and coffees, the perfect food to grab and eat on the run. You may be surprised how well Hanoi does French food: For dinner, book a table at one of the fine French restaurants north of Hoan Kiem.
On a holiday in Hanoi, the activities are as diverse as the food. Be a "fan-tom" of the opera at the Hanoi Opera House, or attend a show at the Thang Long Water Puppet Theatre. To round out the evening, sip some bargain brews near Hoan Kiem while listening to live hip-hop or jazz, and then walk (or stumble) through the Old Quarter streets, lit by old-style lanterns.
What's Next?
Are you ready to leave for Hanoi today? With Hanoi holiday packages, you can see the best this city has to offer, without breaking the bank. Customise your trip by mixing and matching flights and hotels for the best deals. Our offers don't just stop there, though—book trips to Hanoi and all your future Vietnam holidays through Wotif and keep on saving!
Top Hanoi hotels
Lowest nightly price found within the past 24 hours based on a 1 night stay for 2 adults. Prices and availability subject to change. Additional terms may apply.
Recommended cities for you