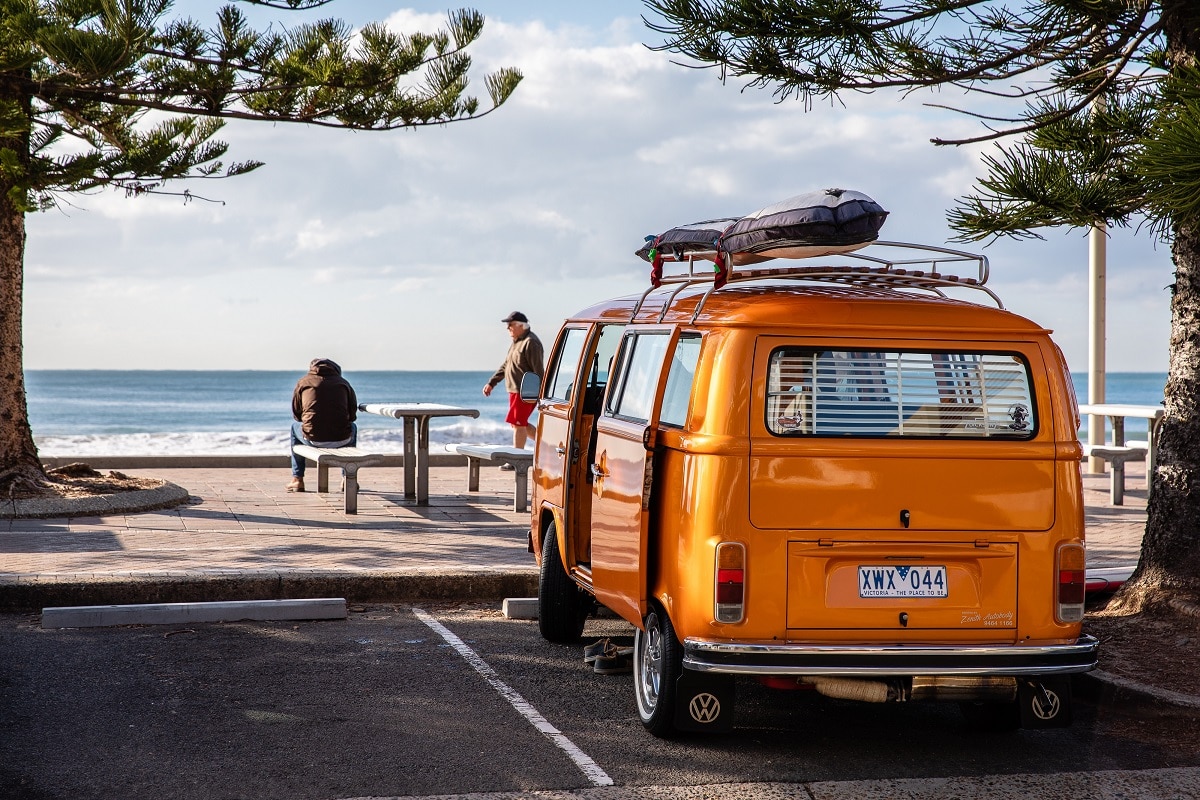 20 February 2019 (Sydney, Australia) – Today, leading online travel site Wotif has announced the winners of the people's choice 2019 Uniquely Aussie Awards – recognising Australia's most loved travel experiences across six iconically Aussie categories.
After a three-week voting period that reinforced just how proud Aussies are of their local haunts, six winners have been named. Thousands of nominations from Aussies across the country brought to light Australia's true-blue larrikin spirit, combined with a touch of healthy local business rivalry.
NSW dominated this year's awards, taking out three of the coveted six awards, with QLD claiming two of the top spots and VIC rounding out the award winners
It's apparent the Aussie servo station is home to some of Australia's best sausage rolls, with "Servo", "Seven Eleven" and "BP Mudgee" among those nominated
'Best Swimming Spot' was the most popular category, followed closely by 'Best Fish and Chips' proving a swim, followed by a serving of potato scallops is arguably one of Aussie finest pastimes
"Clean toilets", "fresh tucker" and Aussies' endearing love of "Big Things" were also just some of the many essentials making up the 'Best Roadside Pit Stop'
With more Aussies travelling domestically than ever before (overnight domestic travel reached a record 102.7 million (up 7%) in 2018), Wotif sought to bring to life quintessential Aussie experiences that make travelling around Australia so unique – the beach side fish and chips, the obligatory roadside pitstop or the delicious family banquet at the local Chinese restaurant, all before hitting the hay at the local motel or bed and breakfast.
Wotif 2019 Uniquely Aussie Award Winners –
Best Roadside Pitstop: The Famous Berry Donut Van, Berry (NSW) – Famous isn't just in the name. So good that Aussies are going out of their way to detour past it, The Famous Berry Donut Van and a generous serving of cinnamon donuts is a must when visiting NSW's South Coast.
Best Sausage Roll: Bourke Street Bakery (NSW) – If it's one thing Aussies know, it's a good sausage roll. The best, even and after 14 years in the business, Sydney favourite, Bourke Street Bakery continues to transform the much-loved Aussie snack into a cult favourite.
Best Main Street: Hastings Street, Noosa (QLD) – At the heart of Noosa, this beachside strip is packed with delicious foodie hotspots and local boutiques. The epicentre of one of Australia's most frequented getaway destinations, Hastings Street's laid-back charm is what makes it the people's choice for visitors and locals alike.
Best Regional Chinese Restaurant: Toi Shan, Bendigo (VIC) – As one of the oldest regional Chinese restaurants in Australia, there's no question Toi Shan know their stuff. Serving up Aussie favourites for over 110 years, drop by this Bendigo restaurant for your next spring roll fix.
Best Fish and Chips: Pelican Rocks Café, Greenwell Point (NSW) – After being crowned the best fish and chips in NSW two years running, our friends at Pelican Rocks are no strangers to the spotlight when it comes to showing off their perfectly battered seafood favourites.
Best Swimming Spot: Tallebudgera Creek, Gold Coast (QLD) – Perfectly framed by Palm Beach on one side and Burleigh Heads National Park on the other, it's no wonder Tallebudgera Creek's sparkling waters have been named the best place for a dip in Oz.
Wotif Managing Director, Daniel Finch said: "They're the unique experiences we've all come to love and associate with a local getaway. You can't argue with the people's choice and we're thrilled to be able to shine a spotlight on these deserving local businesses and experiences, for all of Australia to enjoy."
"Wotif's remains focused on helping Aussies explore more of their backyard and in announcing the winners of the Uniquely Aussie Awards, we hope to inspire Aussies to discover more of Oz, with tips direct from those who know Australia best – the thousands of holiday-makers around the country.
To get exploring and try these local gems yourself, check out Wotif's top Uniquely Aussie deals via www.wotif.com/aussieawards.