This is the year of the much-needed holiday. Not sure where to go? Lucky for you, we've consulted the stars so you'll know exactly where to travel in 2021 (when the time is right, of course!). We asked manifester and psychic medium Linda Willow Roberts for her ideas on where you should bookmark for this year's future trip, according to your zodiac sign.
Aries (March 21-April 20)
Roberts says: Aries love to be comfortable around a fire and love all the mod-cons. As fire signs, they're passionate and adventurous so something like white-water rafting or skiing ticks their boxes but being comfortable is also key. The ability to come inside and curl up by the fire suits an Aries well.
We recommend: Exploring Mount Buller in Victoria. In winter, you can hit the slopes or teach the kids to toboggan. In warmer months, mountain biking the Australian Alpine Epic Trail or sunrise hiking will satisfy your adventurous side or, for a more relaxing trip, the scenic Northside Express chairlift runs year-round.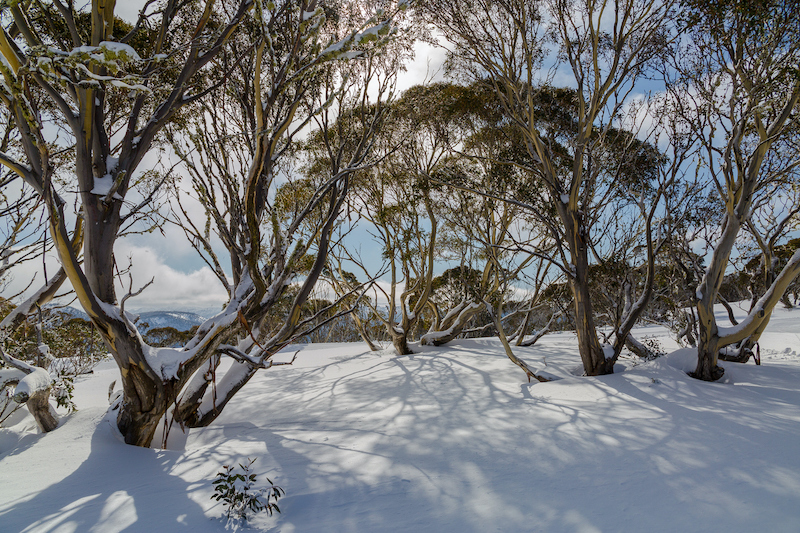 Taurus (April 21-May 21)
Roberts says: Taurus is very reliable and very hands-on, as well as practical and earthy. Taurus people like to make sure that everything's covered in a trip, so they need to have quite a good itinerary before they leave.
We recommend: A place to help you feel really connected to the earth: Uluru. Lace up your walking boots and take the Mala Walk or marvel at the domes of Kata Tjuta. For something a little more luxe, take a seat at a dining table set on a red desert dune and indulge in the three-course Sounds of Silence dinner at Longitude 131.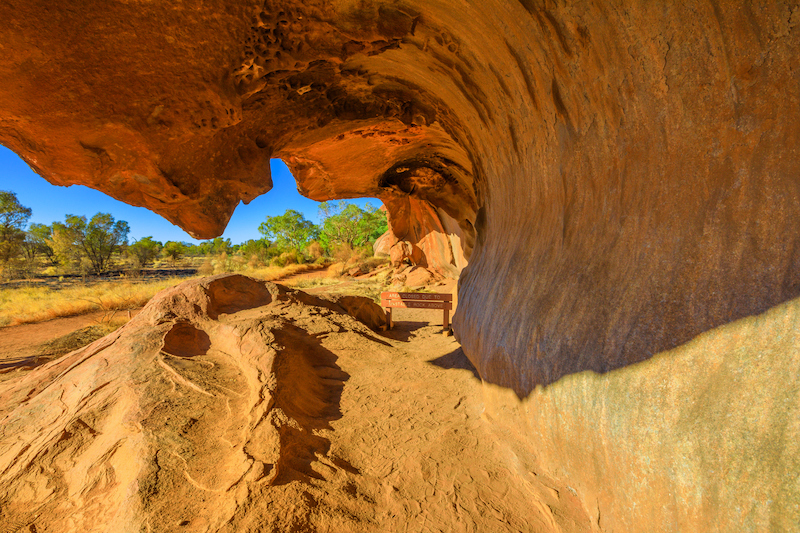 Gemini (May 22-June 21)
Roberts says: Gemini is adaptable and they love shopping. As an air sign, we recommend somewhere that they can indulge in some serious retail therapy.
We recommend: A getaway to Melbourne is just what you need, Gemini! Lose yourself in the twists and turns of the CBD'S many laneways or take a stroll down Chapel Street to peek at some more unique boutiques.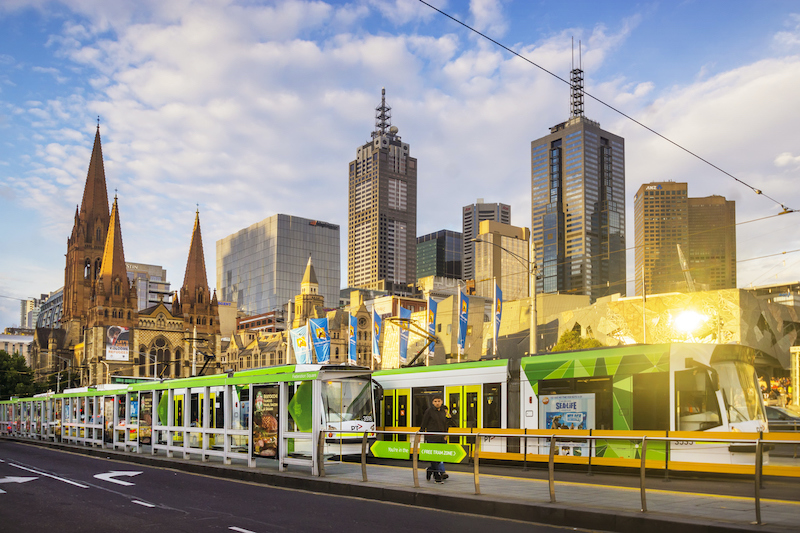 Cancer (June 22-July 23)
Roberts says: Cancer's a water sign. They're imaginative and they love their hobbies so I could see Cancerians by the seaside or a lake, getting stuck into their favourite activities.
We recommend: Looking to the white sand and turquoise water of Wineglass Bay or the Bay of Fires – that's right Cancer, you're off to the east coast of Tasmania! Sampling oysters, sipping cold climate wines and having picnics on the beach will certainly be on the agenda for you.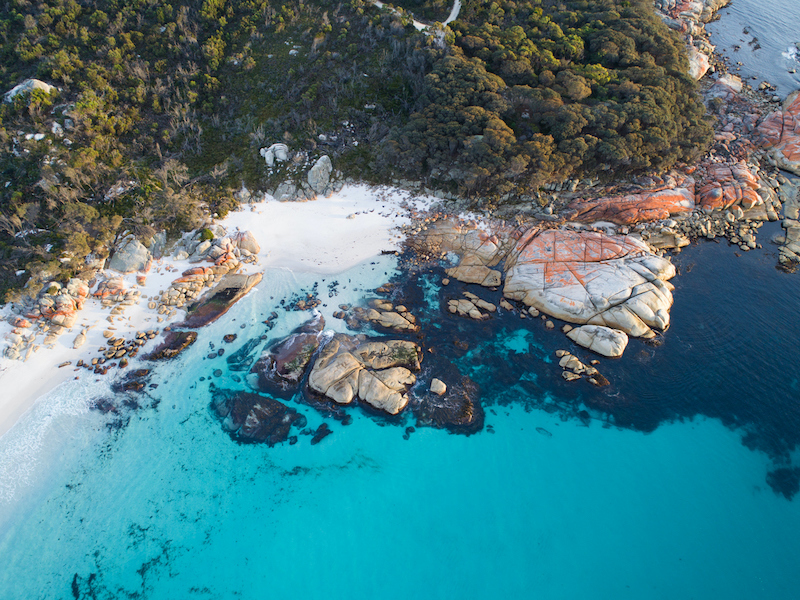 Leo (July 24 – August 23)
Roberts says: Leos are fun. They're a fire sign, so they're creative and they like the warmer weather and where the sun is. Leos are up for anything new, they're very adaptable and like to see things through new eyes.
We recommend: Leo, pack your sunscreen because you're off to the Northern Territory, where you've got water, sun and adventure! Spend a few days in Darwin before taking a tour to Kakadu National Park to explore the watering holes and take on some challenging hikes. You could even hire a car or take a tour to Litchfield National Park to explore new, exciting landscapes of sandstone pillars and termite mounds before you return home.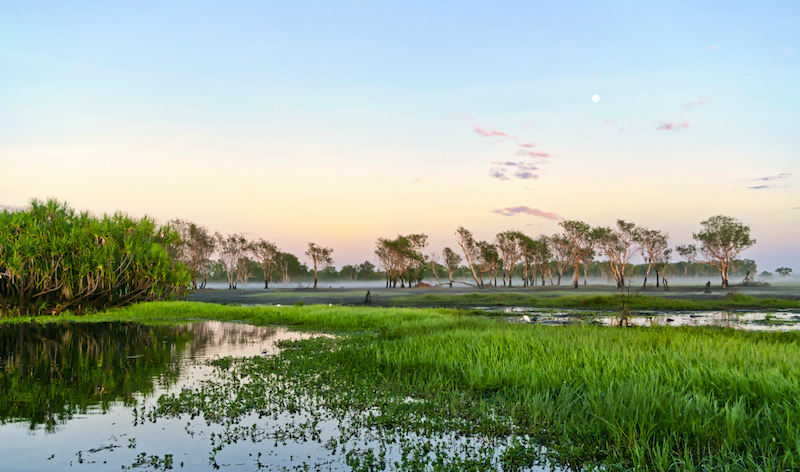 Virgo (August 24-September 23)
Roberts says: Virgos are very hard-working and loyal earth signs. It's very hard for Virgos to make time for themselves for a holiday so they'll need to pre-plan it and know that they deserve it. Virgos are doers; they like to go out and experience things with their own hands, provided there is a purpose behind what they're doing.
We recommend: You've planned every detail, Virgo and now you're off at last – you're on your way to the Kimberleys to see the best of this rugged region. Armed with a head torch, you can wander the oldest cave system at Tunnel Creek where you'll get your feet wet (which is exactly what you want, Virgo!). If you plan your trip for July, you can also experience the Mowanjum Festival, a unique celebration of the Ngarinyin, Worrorra and Wunambal peoples.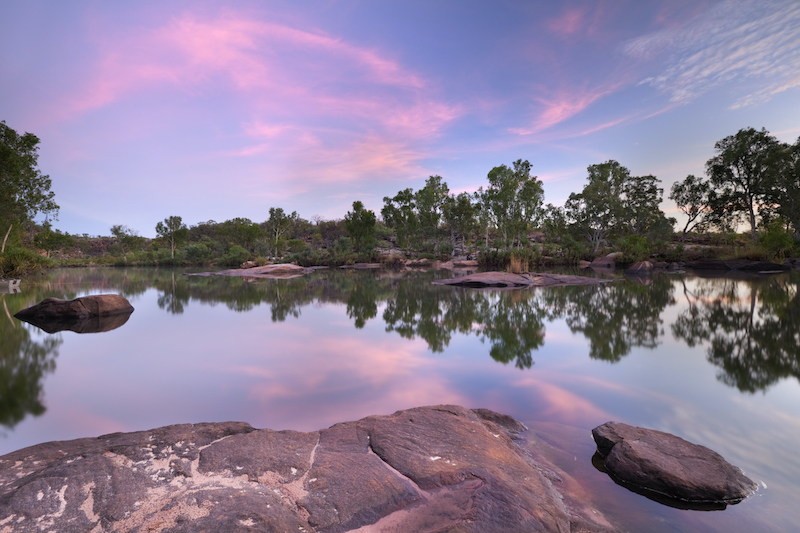 Libra (September 24-October 23)
Roberts says: Librans are fair minded and there's harmony within them. As air signs, I could see them hot-air ballooning somewhere beautiful, being able to sit back and have a wine at the end of the day and be in that peaceful state of: 'look what we've done today!'
We recommend: Where else would we send you Libra but to South Australia's Barossa Valley for a sunrise hot-air balloon ride with a hearty breakfast afterwards. Why not book in a trip to the Penfolds cellar door where you can make your own wine blend while you're in town?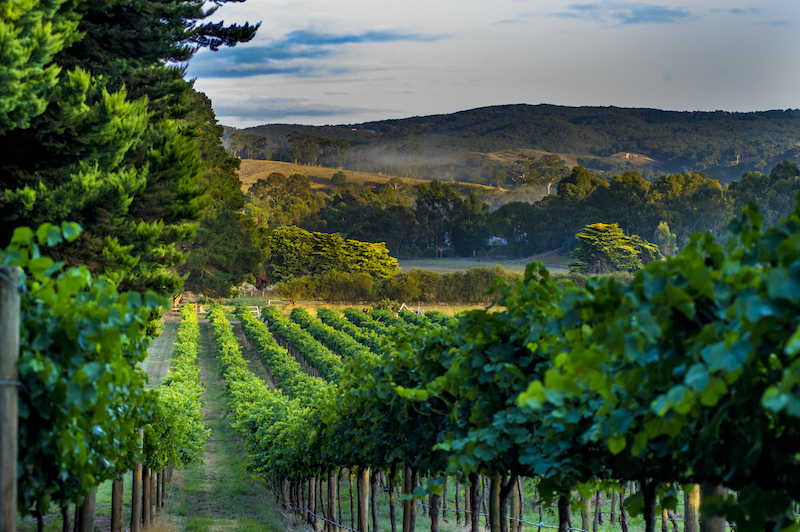 Scorpio (October 24-November 22)
Roberts says: Scorpions are resourceful, truthful water signs. This means they love being around the water but they're also very deep and keen to explore. They're passionate and romantic, so yacht sailing at night would suit.
We recommend: Leave your cares behind and dial up romance – you're heading to The Whitsundays! Love will be in the air – a scenic flight over Heart Reef will fill your heart and so will a romantic stroll hand-in-hand on Whitehaven Beach.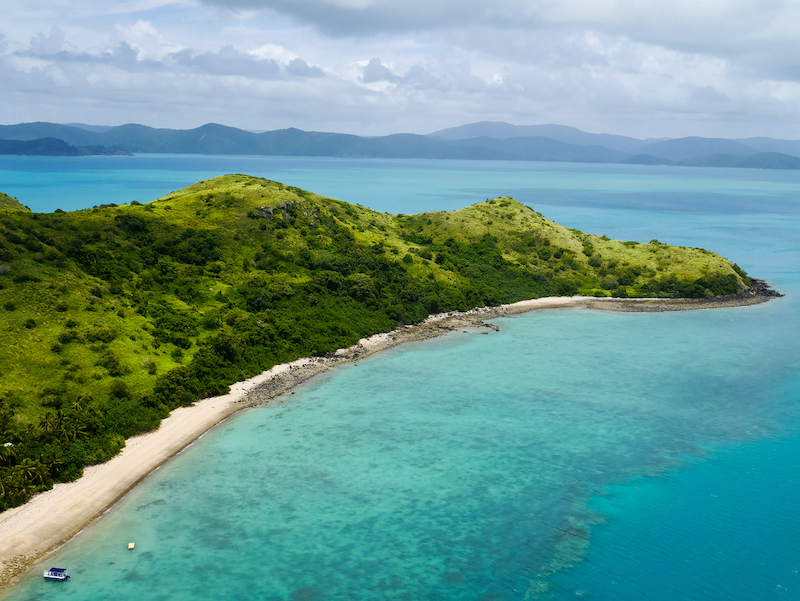 Sagittarius (November 23-December 22)
Roberts says: What generous souls Sagittarians are. They love freedom, excitement and as a fire sign, they're the life of the party. Wherever there's a lot of action happening is where you'll find them, right in the centre!
We recommend: Seeing as a Saggi needs to be where the party is, a trip to Sydney will satisfy your excitement. From beachside bars to hip and happening restaurants, we think there's no better place to be for a party-lover like you.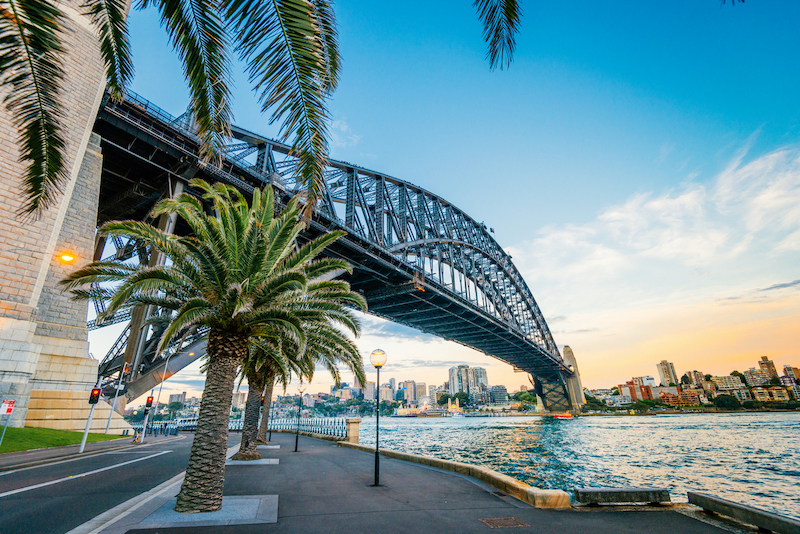 Capricorn (December 23-January 20) 
Roberts says: Capricorns are disciplined, traditional and very, very earthy so they don't like not knowing what they're doing. They like traditional holidays where they tick off the tourist bucket-lists and pre-purchase tickets to the best reviewed events.
We recommend: Get your sunglasses ready Capricorn, you're taking the whole family to the Gold Coast. It's good to get the kids out into nature so a trip to Mount Tamborine for the Glow Worm Tour is an essential activity. (So is an iced chocolate from the Polish Place!)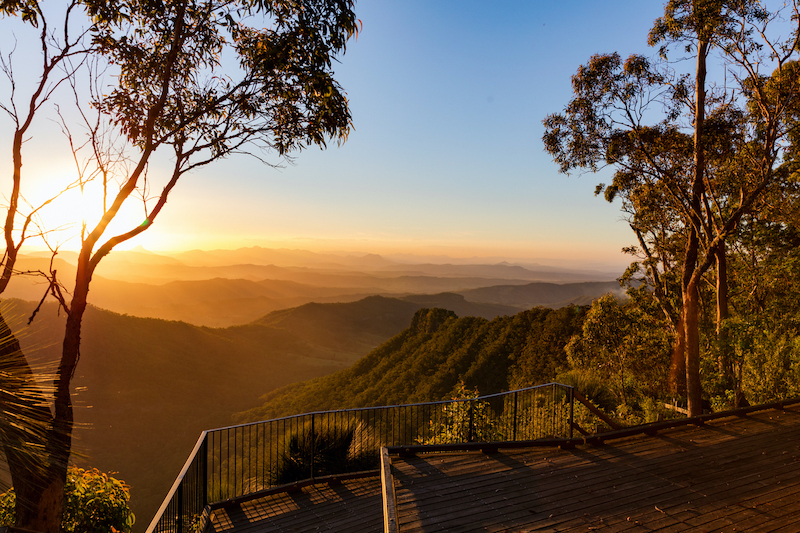 Aquarius (January 21-February 19)
Roberts says: Aquarians are very independent and fun. As air signs, they like to follow their own path, so in regards to travel, they like to organise the entire trip and then be spontaneous in the moment.
We recommend: Taking a road trip across the Nullarbor plain from Perth to Adelaide is one of Australia's most epic drives, with plenty of places to pull in and take a snap. The highlights? The friendly kangaroos of Le Cape Grand National Park or the stunning cliffs of Coffin Bay National Park.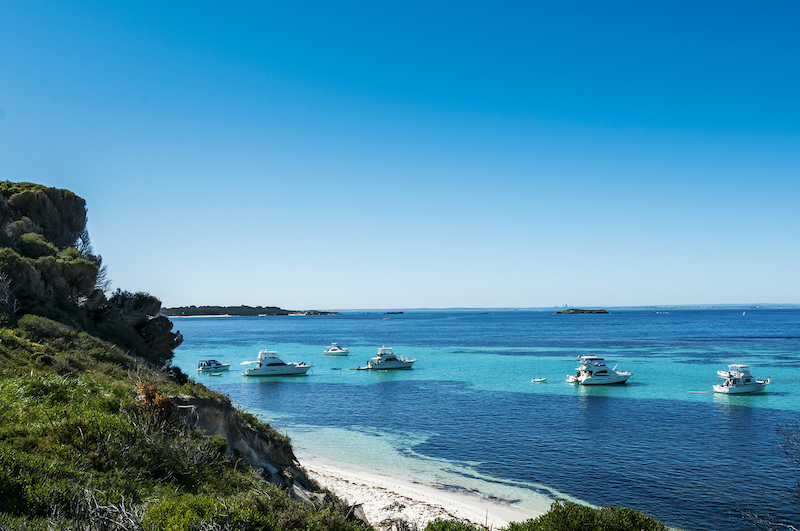 Pisces (February 20-March 20)
Roberts says: Pisces, the fish, are used to being alone and they're a gentle and intuitive soul. We'd recommend potentially adopting solo travel, or planting yourself on an island where you can watch the kids swim from the shore and enjoy some solitude.
We recommend: Taking the opportunity to unplug and disconnect from the world with an escape via ferry to Rottnest Island. A visit to the Salt Lakes will suit your need to reflect. Or, for an active Pisces, take the day trip bike tour from Fremantle.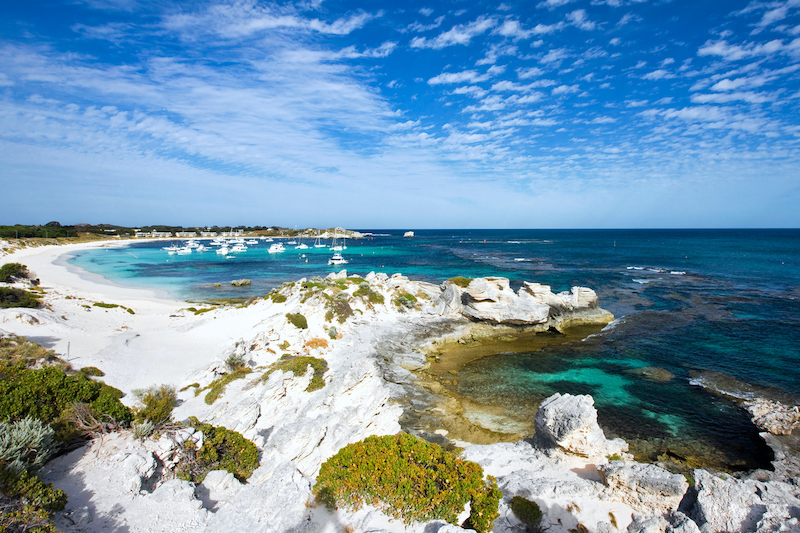 Roberts adds that because we've spent so much time at home in 2020, we'll be seeking our fun and entertainment outside, especially on holiday. So, wot are you waiting for?!
Heads up! Due to COVID-19, government restrictions are in constant review and travel guidelines may change. We strongly recommend that all travellers seek further information about destinations and attractions before scheduling trips or making bookings, take extra care and follow all rules.