State against state. Mate against mate. Yep, it's State of Origin season again – that special time of year when QLD and NSW battle it out to decide which state reigns supreme.
But the competition isn't limited to the footy field. Here are ten reasons why QLD is THE best state of 2019 at any time of the year, courtesy of the Queensland Wotif Team.
1. It's the place to be for NRL fans
Let's face it – QLD owns Origin. Of the 37 full series played so far, QLD have won 21 to NSW's 14. Two series came to a draw, but even then QLD came out on top – in both cases, because they retained the Shield from their wins the previous year.
In just a few short sleeps, QLD will play host to Game 1 of the 2019 series – and it's looking to be a big one! But Origin isn't the only big event on the 2019 QLD NRL calendar. As Commercial Director Donna Rodios points out…
"In 2019, the best rugby league stadium in Australia was chosen to host the inaugural NRL Magic Round – four days of footy greatness in glorious Brisbane, showcased at Suncorp Stadium. It doesn't get any better than that."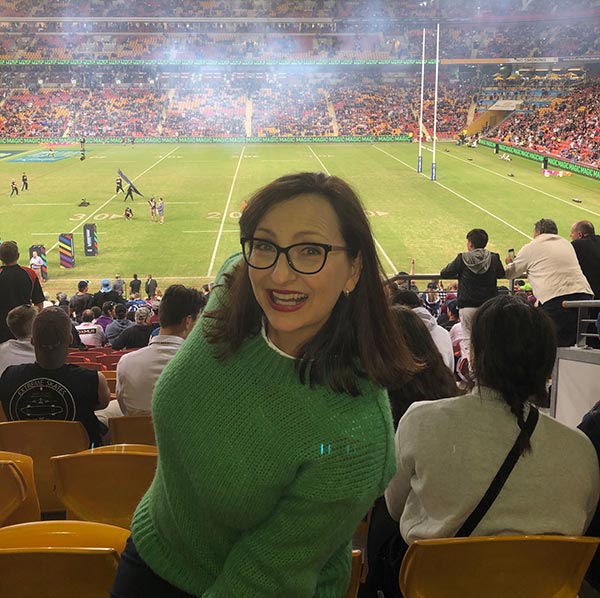 Fans agreed, with nearly 135,000 attending over four days (um, WOW!). The Magic Round will be back in Brisbane again next year, officially cementing QLD's rep as the state for NRL awesomeness.
2. Amazing weather
QLD weather is, frankly, spectacular and show-off Queenslanders aren't shy about it. Social Media Specialist Adele Bevacqua boasts…
"It's June, but it's still 25 °C and sunny in… that's right…. SUNNY QUEENSLAND. Oh, hey, what's the weather like in NSW?"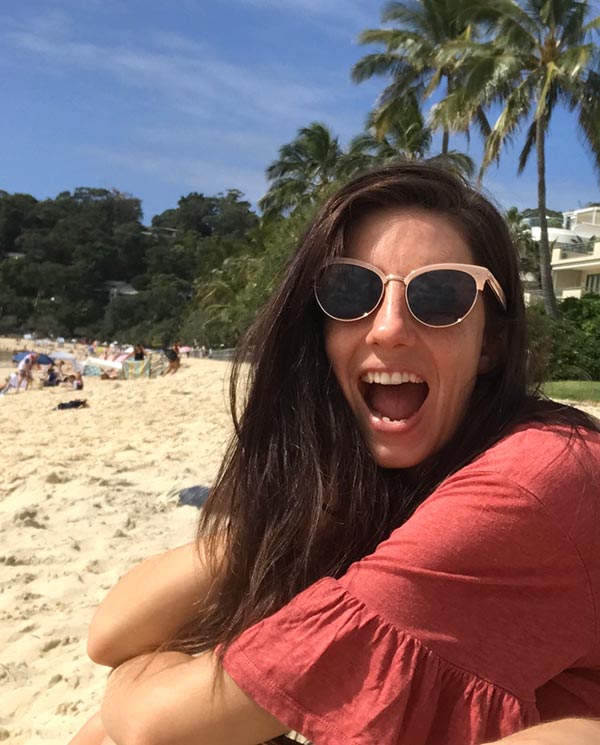 Um, ouch, Adele! And double ouch with eCommerce Manager Kate Sutton rubbing even more salt in the wound:
"I don't think you can go past our epic winter weather. Brisbane and Queensland really come into their own at this time of year. Perfect cool nights for sleeping and pure blue skies with sunshine to warm up on those stunning winter mornings. As for most of NSW – brrrrr! Be sure to pack the brolly, trench coat, ugg boots, gumboots, gloves, beanie, scarf… Actually, it's probably safer just to stay inside and hibernate."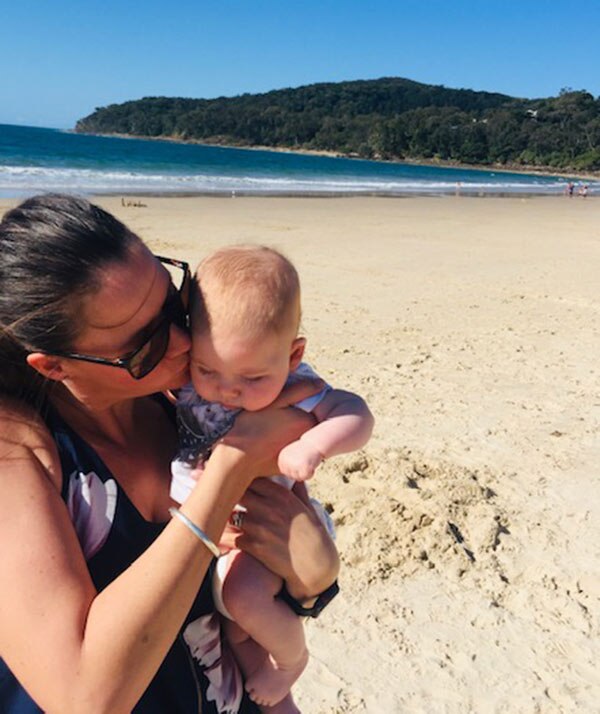 3. Awesome free festivals
Okay, QLD. We get it. Your weather is the best thing since sliced bread (that's now toasting itself in the warm QLD sun). But is there anything to do? "Yes!" says Associate Market Manager Chris de Closey. And heaps of it is free!
"In QLD, you get amazing free events. So far this year, we've already had Surfers Paradise Live and Blues on Broadbeach to name just a couple. Cooly Rocks On is starting in a couple of days and we've still got the Groundwater Country Musical Festival, Brisbane Festival, the Childers Festival later in the year."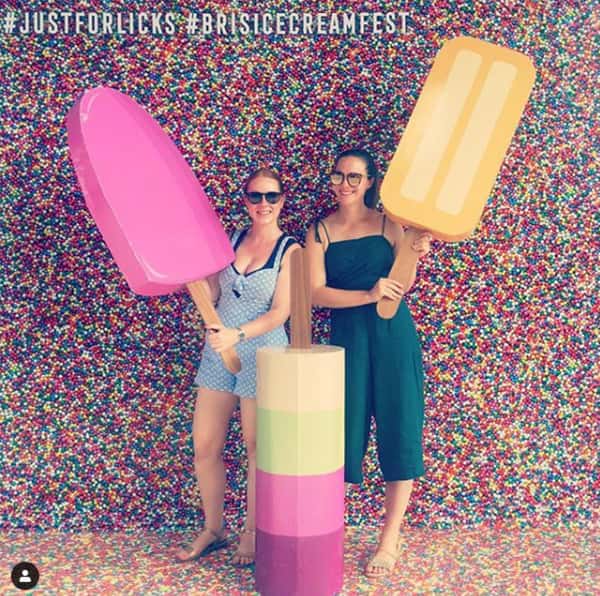 4. It's a traveller's dream
So I don't know if you've looked at a map recently, but QLD is MASSIVE. Like, seriously. It just goes on and on.
For travellers, this is awesome because it means there's heaps to explore – everything from mountain ranges to tropical rainforests, from red-sand deserts to white-sand beaches. But according to Partner Marketing Manager Amy Hourigan, the real jewels in QLD's crown are its islands:
"Magnetic Island, the Great Barrier Reef, Fraser Island, Stradbroke Island, the Whitsundays… You can't really beat our #islandvibe."
Market Manager Mark Kriesch agrees. In fact, he even has a fave:
"Moreton Island has amazing transparent kayaks where you can paddle over the wrecks and reefs. You can also toboggan down some massive sand dunes and feed dolphins at sunset. And all just a fun daytrip from Brisbane!"
And if that's not enough, QLD offers easy access to the rest of the world too. Marketing Analyst Archina Turner-Mobbs says…
"We make it easy to fly to Asia. In fact, Jetstar has just announced new direct flights from the Gold Coast to Seoul!"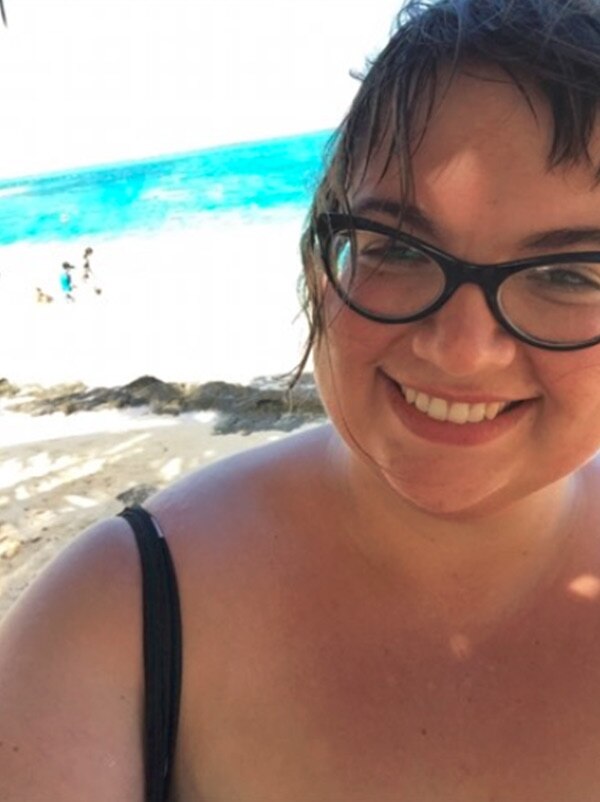 Yikes! NSW, are you even still reading? 😱
5. Brissy is made for foodies
Hold onto your stretchy pants, 'cause this section could be a blog post all on its own. QLD's capital is MADE for foodies, with an incredible mix of established faves and brand-new hot spots. Mark recommends…
"Hellenika and Mr Percivals Bar are serious must-visits. And don't miss Eat Street at North Shore – you can hire a shipping container for a birthday party and then indulge in your fave foodie delights!"
Meanwhile, Amy gave me her personal short list. And the only reason I'm sharing it is because she spotted me trying to hide it for my own secret (delicious) use…
"Honto is my fave new Brisbane restaurant. It's contemporary Japanese, hidden in a Valley backstreet and perfect for a date night or special occasion.

I love newcomer City Winery too. They source grapes from where they grow best in Oz, then ferment them into Gerler Wines at their warehouse behind James St. To top it all off, the staff are super personable. They'll find the right wine for you even if your answer to "What wines do you like?" is just "Red".

Pincadia is also great – it's a bar, arcade and restaurant across the road from The Gabba. It's fun to visit after catching a game, while you wait for the (still better than Sydney) traffic to clear."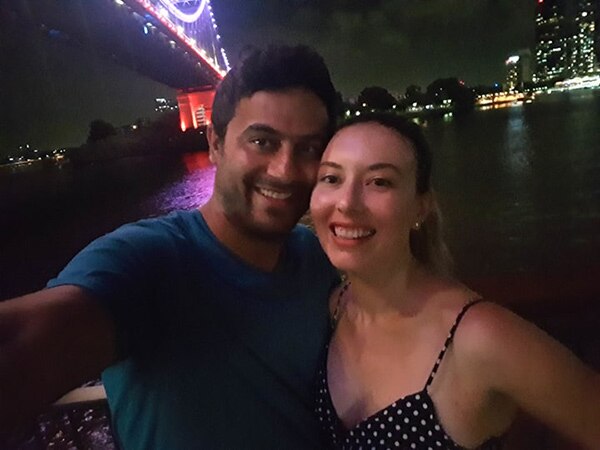 Feeling hungry, NSW? Or, you know, defeated? 😜
6. Outdoor precincts you can enjoy all-year-round
What's this? Is a Queenslander conceding a point to NSW? Social Media Specialist Sarah Duncan says…
"Okay, we all know Sydney is the Queen of al fresco spaces – hello, Barangaroo and Circular Quay. But in Brisbane we have a whole host of new precincts popping up that you can actually ENJOY all year round. Want to taste test your favourite vinos before grabbing a bite in the shade of the Story Bridge? Head to the Howard Smith Wharves. You can even do a spot of yoga on the green on the weekend. Niiiice!"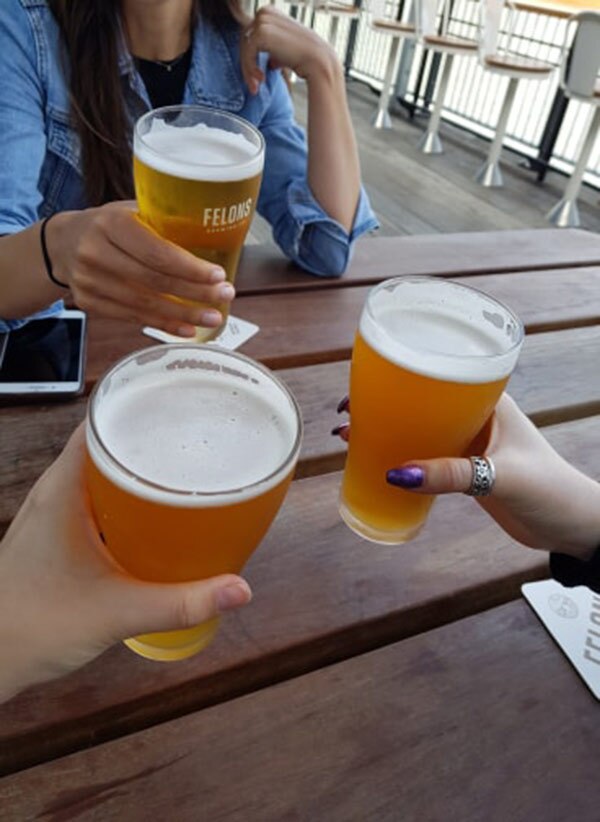 Psych! QLD – and QLD weather – win again. Brissy's new outdoor precincts are bringing the cool in a way that NSW can only dream of. And 'cause we're back to talking food, Amy's got another short list:
"Welcome to Bowen Hills on King Street is good fun with many a dog-friendly event. It's Brisbane's first permanent food-truck park and bar, running mini weekend food festivals (gin, mulled wine, rosé, cheese, bacon, garlic bread… if it's delicious, there's a festival for it). Be sure to check out Fish Lane – it's the go-to spot before or after seeing a show at QPAC. It even has its own festival once a year, and is home to the clever Wandering Cooks (a food-and-bev incubator). And, of course, there's also the growing Brisbane Quarter. It's home to the W Hotel and some NOICE restaurants, including one of my personal faves, Persone by Gambaro."
7. Heeeaps of incredible new hotels
NSW might be home to Australia's biggest capital city, but QLD's capital is fast becoming the fanciest – and it's got the hotels to prove it. Mark says…
"The recently opened Westin Brisbane boasts Brisbane's only swim-up bar. Who doesn't love drinking in an infinity edge pool – or any pool for that matter?

Brissy also recently welcomed its second Art Series property – The Fantauzzo. Built on the Howard Smith Wharves, under the Story Bridge, The Fantauzzo features original artworks and giclée prints by acclaimed Australian artist Vincent Fantauzzo – so it really is 'state of the art' 😉 The Fantauzzo also has an infinity pool – it feels like you could swim right into the Brisbane River!

There's also The Calile Hotel on James Street, which feels like Miami in Brisbane. It has a stunning pool, private poolside cabanas, a fabulous gym, and it's home to Hellenika restaurant and Kailo Day Spa. The Calile is so gorgeous and Insta-worthy that it could be the best new hotel in Australia! Check out our review here."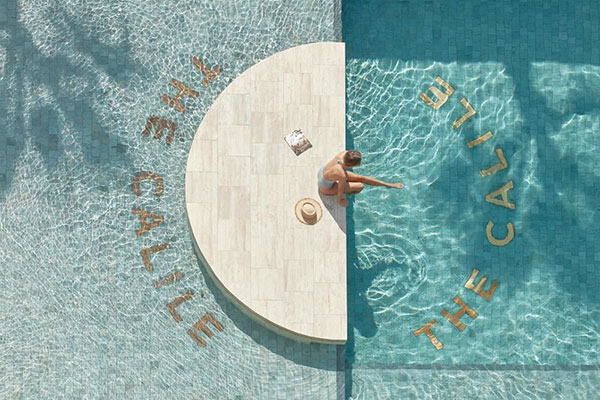 Hmm, let's see… That's another one, two, three points to QLD. Sorry, not sorry, NSW 🤷
8. Excellent hotel bars, too
With amazing hotels comes even more amazing hotel bars 🙌 🥂 Chris is flying the flag for the GC's latest offerings:
"We have funky new hotel bars like Hyde Paradiso at Peppers Soul Surfers Paradise (the first of the brand in Australia – take that, NSW!) and Driftwood Social at Vibe Hotel Gold Coast. And make sure you also check out Burleigh Pavilion. It's not part of a hotel, but you can't beat it for an afternoon drink with views up the coast to Surfers Paradise."
9. QLD is home to Australia's newest Big Thing
Which is basically the most important reason of all. Mark says…
"Don't forget the Big Melon at Chinchilla! It was built last year when Chinchilla won Wotif's Next Big Thing competition. It celebrates Chinchilla's proud melon-farming history and Melon Fest, an event that is unique to QLD."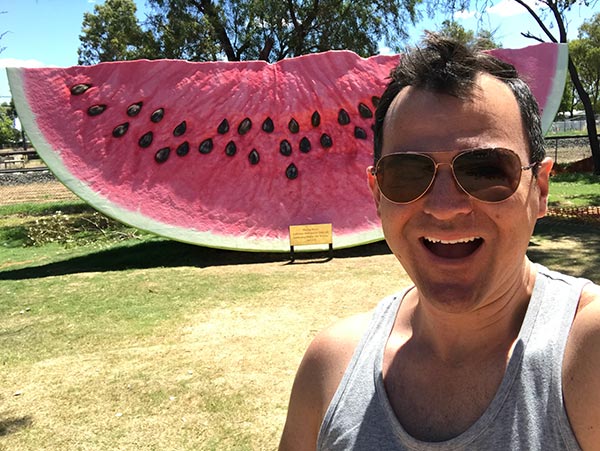 When did you last win a Big Thing, NSW? 🤔
10. The Maroons have got it in the bag
Some would say the odds are stacked against the Maroons this year. Still smarting from the series loss to NSW in 2018 and with a bunch of players on debut, the 2019 QLD team is less experienced and perhaps even a little less confident than in previous years. But c'mon! This is Origin – Queensland's game! You've got this, guys. QUEENSLANDER! 😎
PLAN YOUR QLD GETAWAY