Is Mudgee, NSW, on your holiday radar? It should be – and if it's not, it will be by the end of this blog post. Read on for my top six reasons why you need a Mudgee getaway ASAP. I promise they're not all wine-related 😉
1. But, seriously, the wine is amazing
You can't talk Mudgee without talking wine. These days, Mudgee's hero varietal is arguably Cabernet Sauvignon, with the region's tipples often described as "generous", with hints of red berry, dark chocolate and even eucalyptus and peppermint (although I'd just call them "Yum!"). However, the region is also famous for Shiraz and Merlot, and you'll find some wonderful Chardonnays, Rieslings and Semillons too.
A trip to a winery or two (or three, or four…) is a definite must-do. Don't miss Craigmoor Wines (Mudgee's oldest winery, established in 1858), Lowe (a small-batch winery that specialises in organic and biodynamic drops), Logan Wines (a boutique winery with serious personality), or Di Lusso Estate (which specialises in Italian varieties and blends and pairs them with wood-fired pizzas – *drool* 🤤).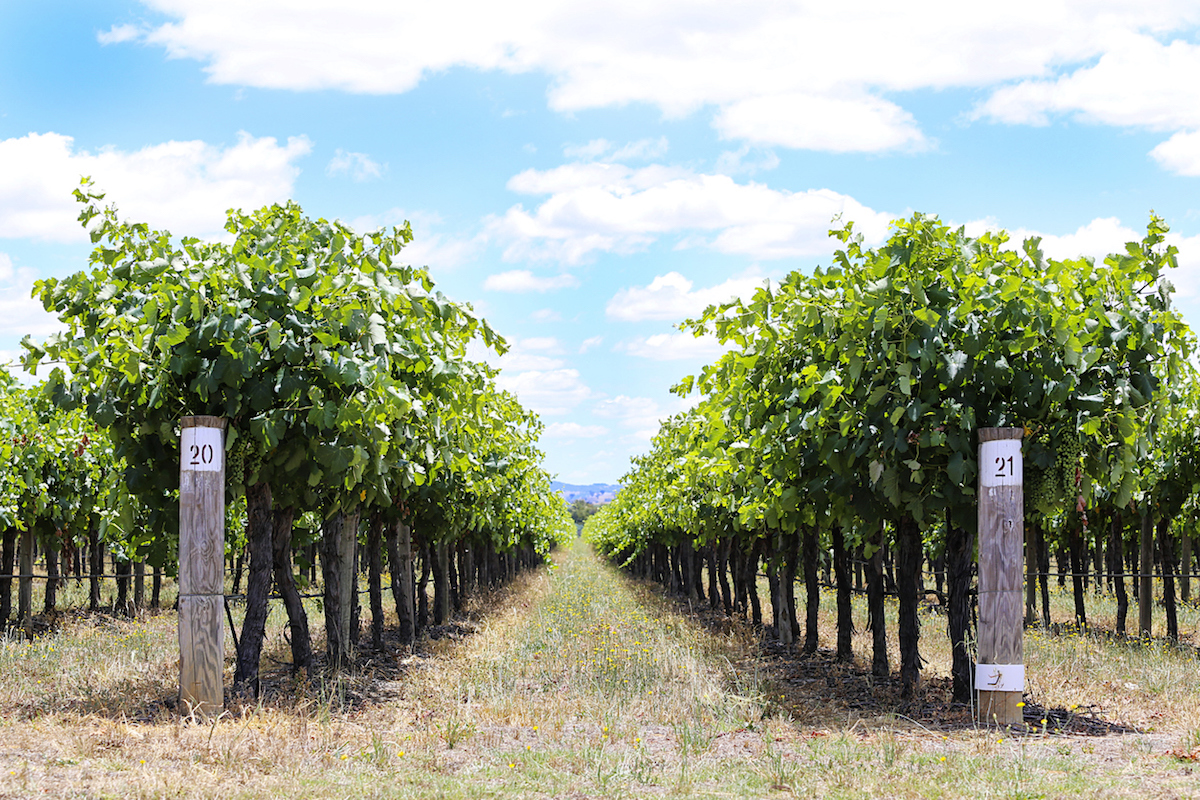 2. And the food is too
Mudgee has earned a rep as one of Australia's most delicious foodie destinations and, let me tell you, it's WELL deserved. It starts with Mudgee's passionate local growers and producers, who specialise in everything from staples like melt-in-your-mouth meats, rich and creamy cheese and dairy, and fresh and wholesome fruit and veg to fun treats like boutique cordials, handmade relishes, and sweet local honey.
It's hard to find a bad meal, even if you stick to budget-friendly options like cafes and pubs (and if you like a good pub meal, don't miss the Oriental Hotel. There's also Mudgee Brewing Co., which is home to awesome craft beers as well). But if you can, it's definitely worth splashing out for at least one fancy dinner or long lunch. Check out local and visitor faves Pipeclay Pumphouse and The Zin House. For brekky or a casual bite, head to Alby and Esther's, Artisan on Lewis, or the Mudgee Farmers' Markets.
3. You can get a head start on your footy season fun
On Saturday 29 February 2020, for the third year in a row, Mudgee is playing host to the NRL Charity Shield – an annual pre-season match between the South Sydney Rabbitohs and the St George Illawarra Dragons that many consider the unofficial start of the season. It's an awesome weekend, with the Gulgong Show on at the same time – which means you can spend your morning enjoying shearing demonstrations, yard dog trials, whip cracking shows, and petting zoos, and your evening at the game. What a day!
Best of all, the Charity Shield is for a good cause, with proceeds from the match going to Souths Cares, Wollongong Hospital and St George Hospital. It's a win-win, no matter which team you cheer for ('though it'll obviously be Souths – go the bunnies! 🐰 😉).
4. There are dinosaur trees!
Yep, you read that right. Mudgee is an ideal home base for exploring the north-western fringe of the massive (and World Heritage-listed) Wollemi National Park. Wollemi is the second largest national park in NSW and home to incredible scenery, fantastic bushwalks… and the Wollemi pine, which is one of the oldest and rarest tree species in the world. They've been around for 200-million years – in fact, they're 50 million years older than the Tyrannosaurus rex 😲
The Wollemi pines' location is top secret, so you're probably not going to stumble on one during your morning walk (sorry). But there's plenty more to do in Wollemi National Park besides. Grab your swimmers and head to Ganguddy, also known as Dunns Swamp. It's a stunning oasis full of gorgeous rock formations and amazing walks that's perfect for swimming, kayaking or just admiring the view (with a picnic… of course).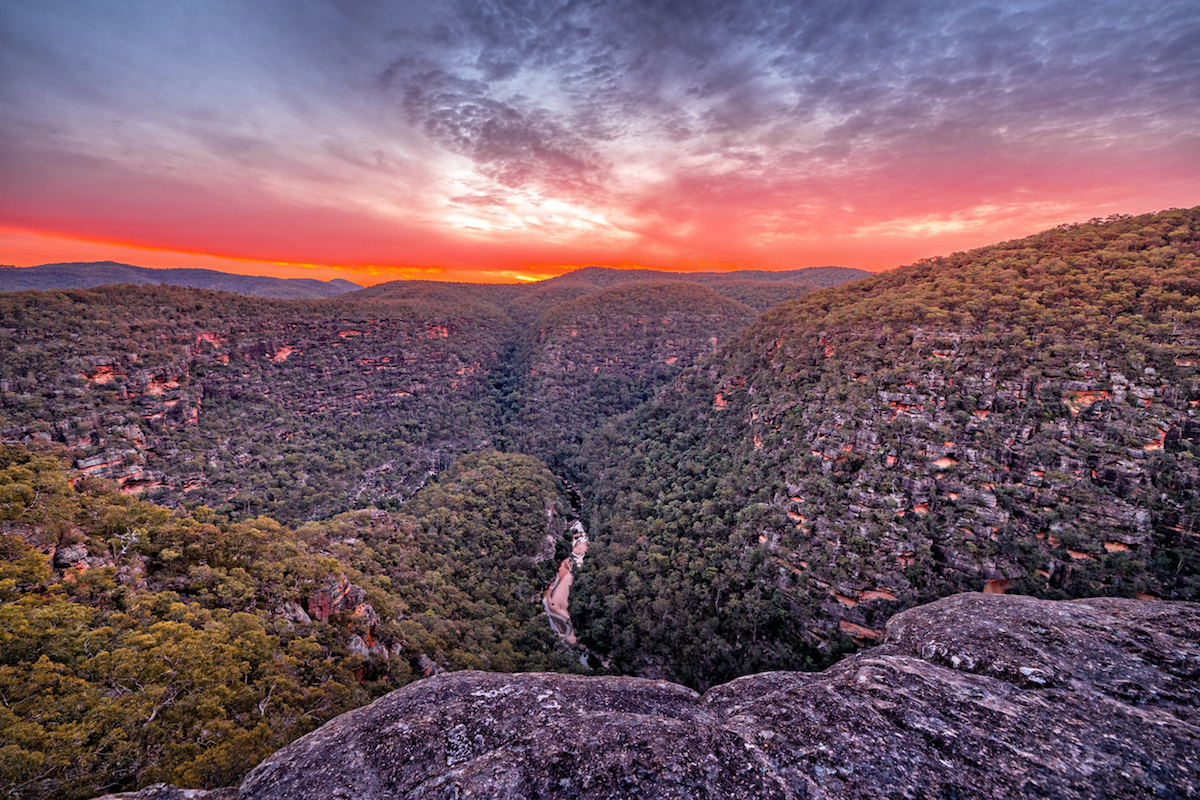 5. There's something for everyone
Sometimes it's hard to plan a holiday itinerary that everyone can get excited about, but not in Mudgee. There's gorgeous scenery and easy access to amazing national parks for nature lovers and active types. There are wonderful heritage streetscapes and fascinating museums and galleries – perfect for history fans and culture vultures. And there's more family fun than you can shake your wine glass at (but don't, because you won't want to spill a drop).
My top picks? Take the kids for a ride on the Mudgee Miniature Railway, which runs on the second Sunday of every month (as long as the weather's good). Grown-ups are allowed to ride too – bonus! Or go for a bushwalk through beautiful Ferntree Gully Reserve. Take a night to check out the Mudgee Observatory for some serious stargazing. Up your foodie skills with a class at The Little Cooking School. Or see it all with an early morning hot air balloon ride.
6. And there's a FESTIVAL OF SNAGS 🌭
Yep, that's right. A couple of months ago, Wotif asked you, the Australian public, to help us create a brand-new festival. You told us your ideas, then voted for your faves, and Mudgee, with the Festival of Snags, was the winner!
The Festival of Snags will be held on Saturday 30 November 2019 and it's going to sizzle. There'll be a Game of Snags arena with snagiators and inflatable snag races, as well as snag eating and tying competitions, cooking demos, delicious food and wine stalls, a Chipolatas kids' zone with an inflatable obstacle course and a petting zoo, local performances, live music, fireworks, and more!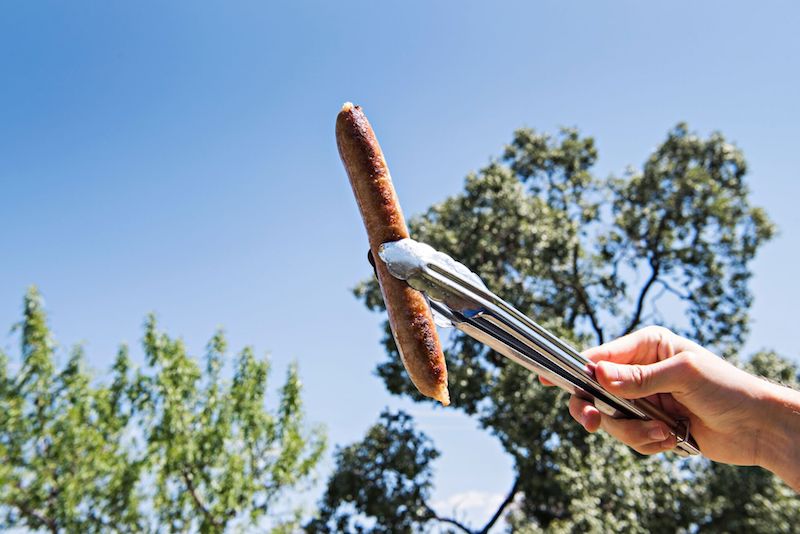 Entry is free and it's sure to be a banger of a day. RSPVP on our Facebook page to stay in the loop on all the latest festival updates or check out our great Mudgee stays.
CHECK OUT FESTIVAL OF SNAGS ON FACEBOOK
CHECK OUT MUDGEE STAYS