I was desperate for the chance to get away for a few days after six months of becoming all too familiar with my own four walls. It wasn't until I returned home though that I realised just how much I needed a break! So, if it's been a few years, months (or weeks 😉) since you've taken a trip to anywhere but your back fence and you're guilty of being frugal with your annual leave, now might be a pretty good time to use it.
My choice for a getaway within reach of a capital city? The NSW South Coast, where a string of some pretty spectacular places runs down the edge of the state, just a few hour's drive south of Sydney. For us, our long weekend extends along the Grand Pacific Drive from Stanwell Tops to Jervis Bay. It's one of Australia's most spectacular driving routes and takes you through rainforests and seaside villages, with plenty of stops in between to enjoy just how special this part of NSW really is.
Day one – Stanwell Tops, Knights Hill, Gerroa and Kiama
Leaving from Sydney, our first stop is Stanwell Tops and the drive takes just under an hour. In fact, it feels so close, it makes us realise we should visit more often. From here, we continue further south in the Illawarra Ranges for an adventure-filled afternoon, before calling it a day and enjoying a laid-back evening in the coastal towns of Kiama and Gerroa.
Where to eat
• Loaf Kitchen: For a quick grab-and-go breakfast or lunch option, Loaf Kitchen – a cute little café and courtyard in Stanwell Park selling delicious sandwiches, salads and burgers – is a great option. Their giant wholemeal sandwiches provide just the right amount of fuel you need for an adventure-packed day (and is especially great between snack stops!).
• The Blue Swimmer: This unassuming little gem of a restaurant was one of our weekend highlights. The restaurant has a relaxed feel and the staff are super friendly but most importantly, no matter what time of day you visit (they're open breakfast, lunch and dinner), their famed halloumi donuts feature on the menu. These are an absolute must try! The lamb ribs and Fisherman's Stew (a treasure chest of calamari, shellfish and other seafood goodies) are also highlights.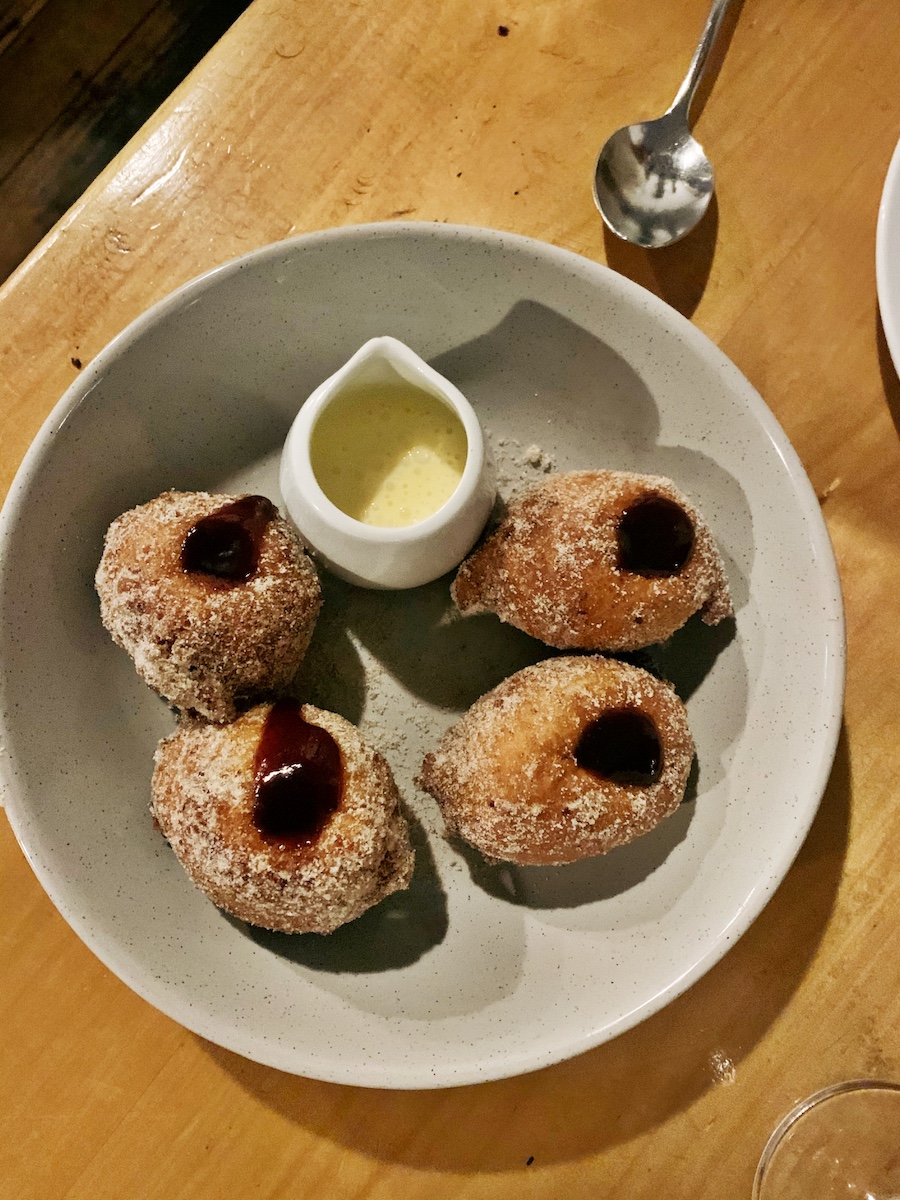 What to do
• Just Cruisin' Motorcycle Tours: What better way to see the coastline than on a Harley Davidson? Biker Steve Melchior runs his chauffeured trike (including a mobility trike), sidecar and solo tours seven days a week throughout the entire Illawarra region. Steve is extremely passionate, down-to-earth and has that sought-after local's intel. We venture through Thirroul, Austinmer and Stanwell Park, over the stunning Sea Cliff Bridge and stop off at some of the most incredible lookouts that really make me appreciate what I have in my own backyard.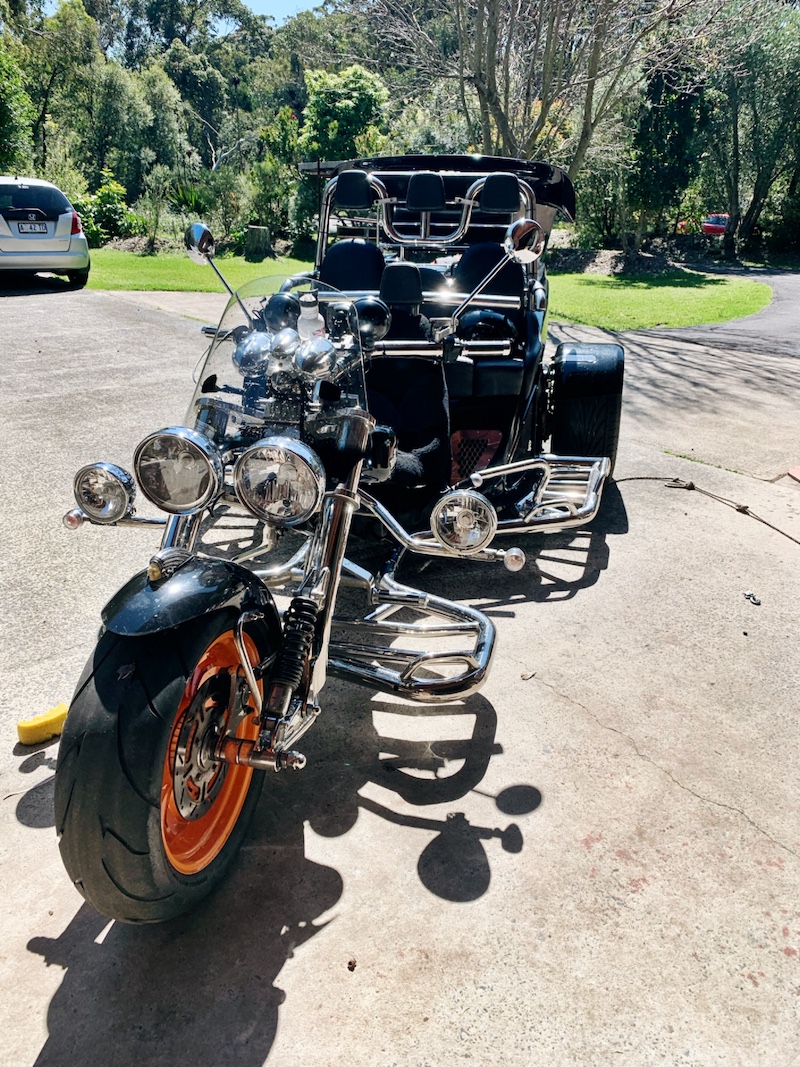 • Illawarra Fly Treetop Adventures: Swinging between trees on Australia's highest zipline isn't the first thing I'd usually opt for thanks to my acrophobia but hey, it's 2020 so rules have been thrown out the window. Up to 35m above the forest floor, it isn't for the faint-hearted – but the experience is well worth it as we get out of our comfort zone and learn about the Illawarra Rainforest while seeing the canopy up close. We finish the experience with the Treetop Walk, enjoying the spectacular views that stretch to the Tasman Sea.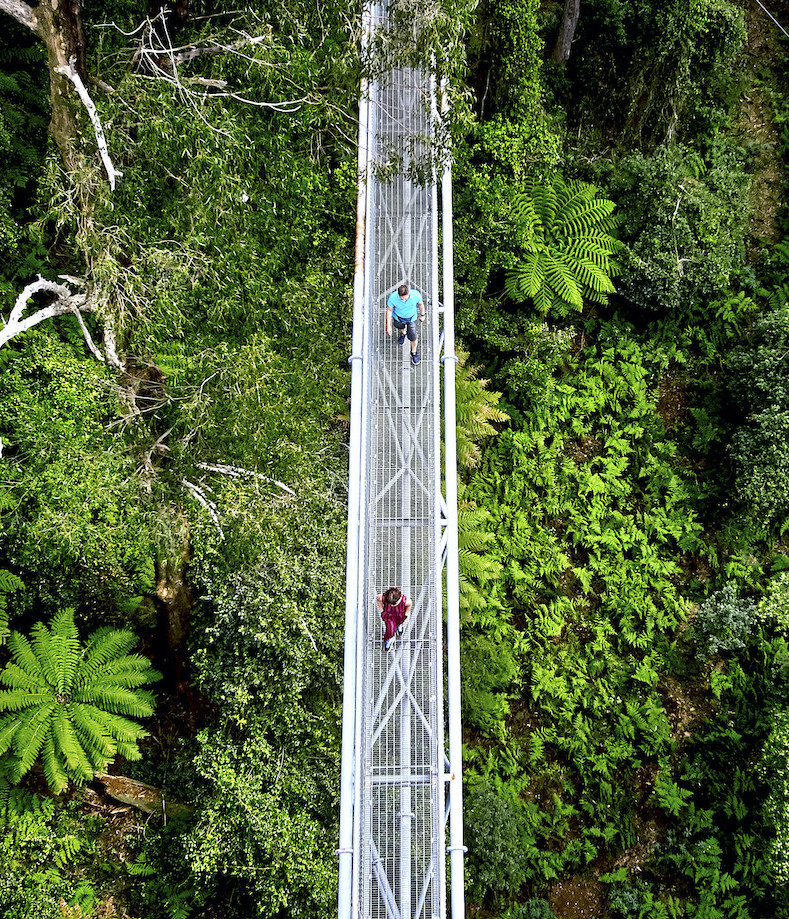 Where to stay
• Nova Kiama: We spent our first night at the new Nova Kiama, a chic and minimalist boutique hotel within walking distance to the beach and the area's great cafes, restaurants and abundance of shops. It also has a cosy pool area and Kombi café. The hotel opened in late 2019 and is a great option for solo travellers, couples and families, offering modern, clean and spacious rooms.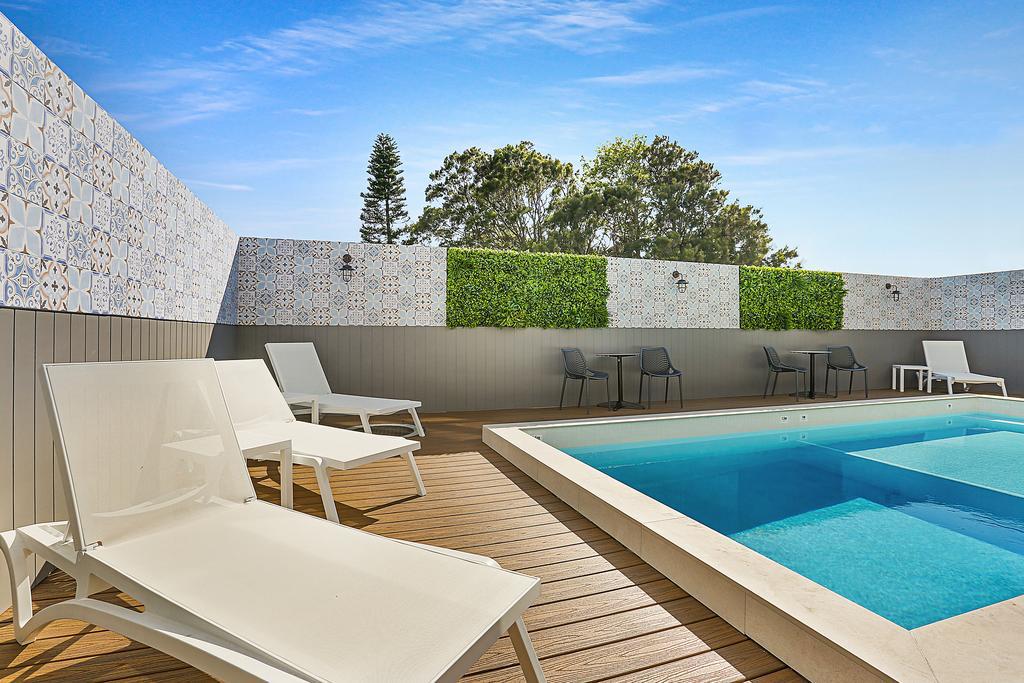 Day two – Kiama, Cambewarra, Berry, Shoalhaven Heads
Day one was full of adventure, so for day two, we're focusing on two things only: delicious food and wine. The NSW South Coast does not let us down. Waking up in Kiama, we start the day by grabbing breakfast and taking a leisurely stroll along the harbour to see the famous Kiama Blowhole, before heading to Cambewarra Estate for one of the most memorable high tea experiences I've ever had. We round off the day by making a cheeky pit stop into Berry before retiring at Bangalay Luxury Villas in Shoalhaven Heads.
Where to eat
• Penny Whistlers: For a reliable all-day brekkie option with all the usual favourites with a gourmet twist (think buttermilk pancakes with honeycomb butter and boysenberry ricotta or bacon and egg rolls on crispy schiacciata bread) and a stunning view, you can't go past Penny Whistlers. Eat in or grab some take away and sit on the water's edge – both spots are perfect for admiring Kiama Harbour.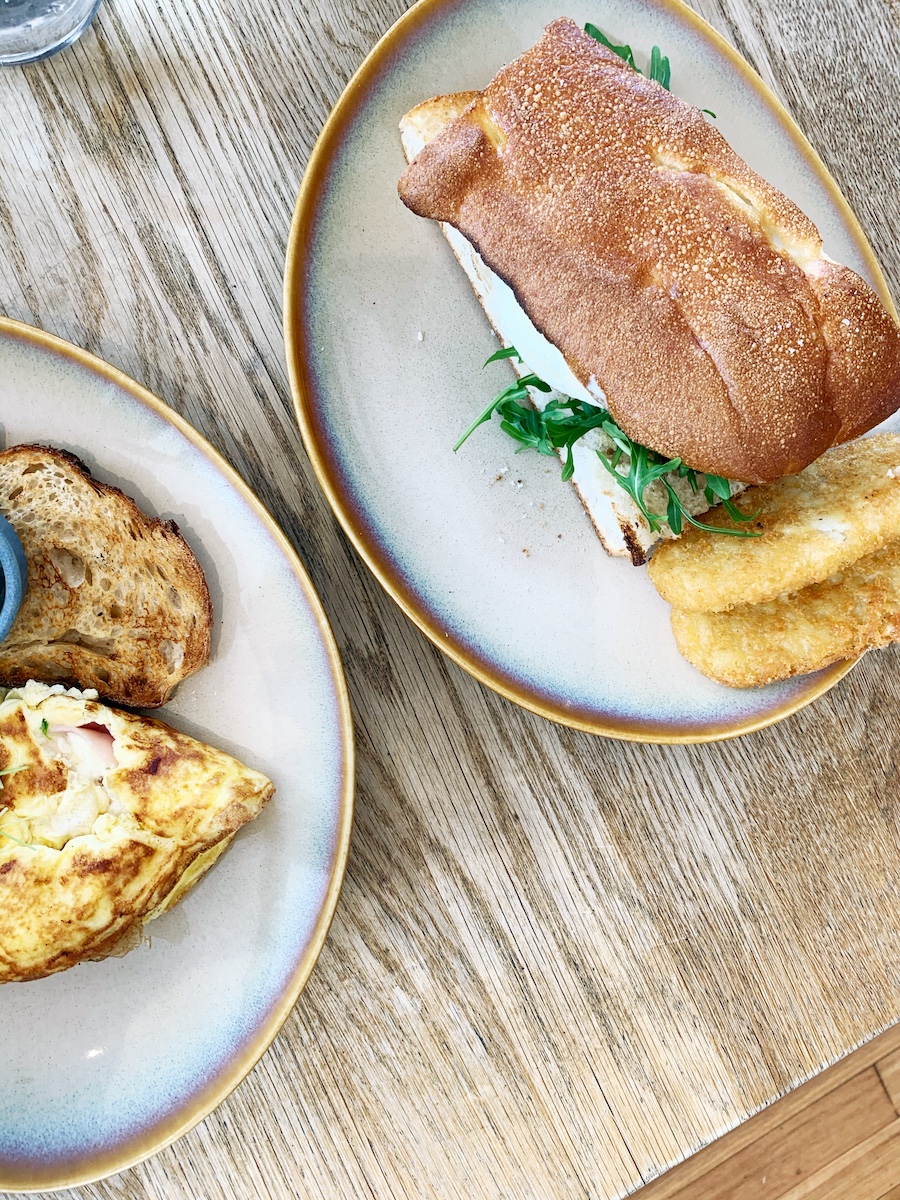 • Otis Deli: Otis is a must visit for any fan of Israeli-English chef Yotam Ottolenghi: owner Emily Herbert spent years as head chef of Ottolenghi's Belgravia institution and, thankfully for us, has now returned to Australia to open her very own café-deli in the centre of Kiama. With a delicious array of dishes with Middle Eastern flavours, you'll struggle to choose from the options: there's an abundance of salads, pastries and treats on offer that have us staring at the counter display for longer than is surely acceptable.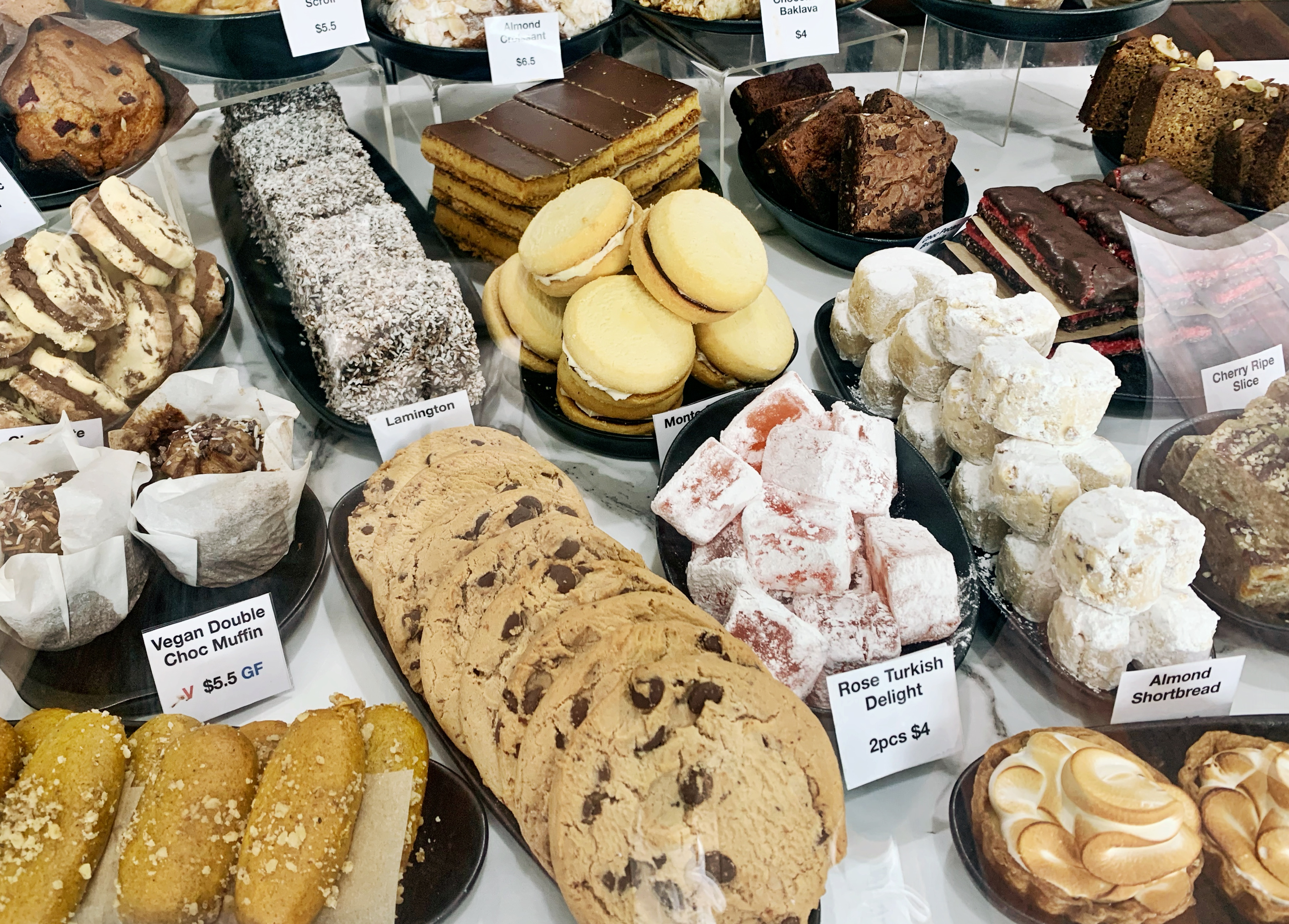 • Cambewarra Estate: This family-run winery is run by proud owners Amanda Cole Richardson and Brett Richardson, who work with a small but mighty team to produce a limited quantity of premium wines. The estate is located at the foothill of the Cambewarra Mountain, so you know you're in for some spectacular views. It's laid-back, as well as family- and pet-friendly, making it an ideal spot to see out the afternoon. In addition to an onsite cellar door, restaurant and boutique studio apartment, there's also a stunning high tea experience on offer, which we were lucky enough to experience on our visit. The well-named VIP High Tea takes place among the vines in an actual giant pink teacup, with a delicious menu of sweet and savoury treats and interesting tea varieties. Hot tip: be sure to save room for the scones and clotted cream, they're some of the best I've ever had!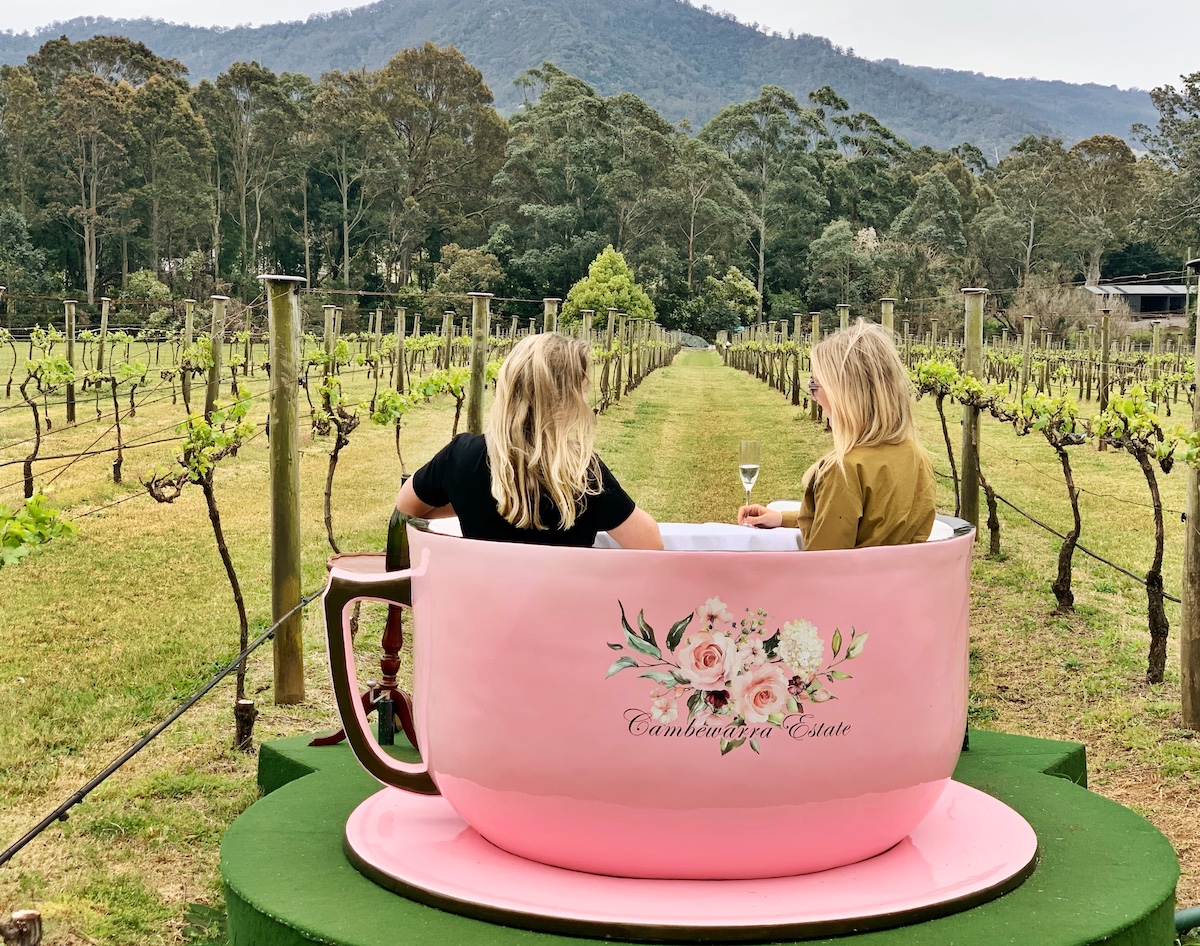 • Bangalay Dining: Whether you're a guest of the resort or just passing by, the onsite restaurant at Bangalay Luxury Villas is a destination within itself. The best thing is that there's more than one way to enjoy the delicious food here – there's the obvious choice of dining in, of course but takeaway is also available, as are gourmet picnic hampers. And, if you're lucky enough to be staying at the Villas, then in-room dining is the way to go. It's the ultimate in barefoot luxury (or slipper luxury, if you're anything like me) to have a gourmet meal served to you in the privacy of your own villa. Our mouth-watering menu includes kingfish ceviche, braised lamb shoulder and a dark chocolate mousse – yum!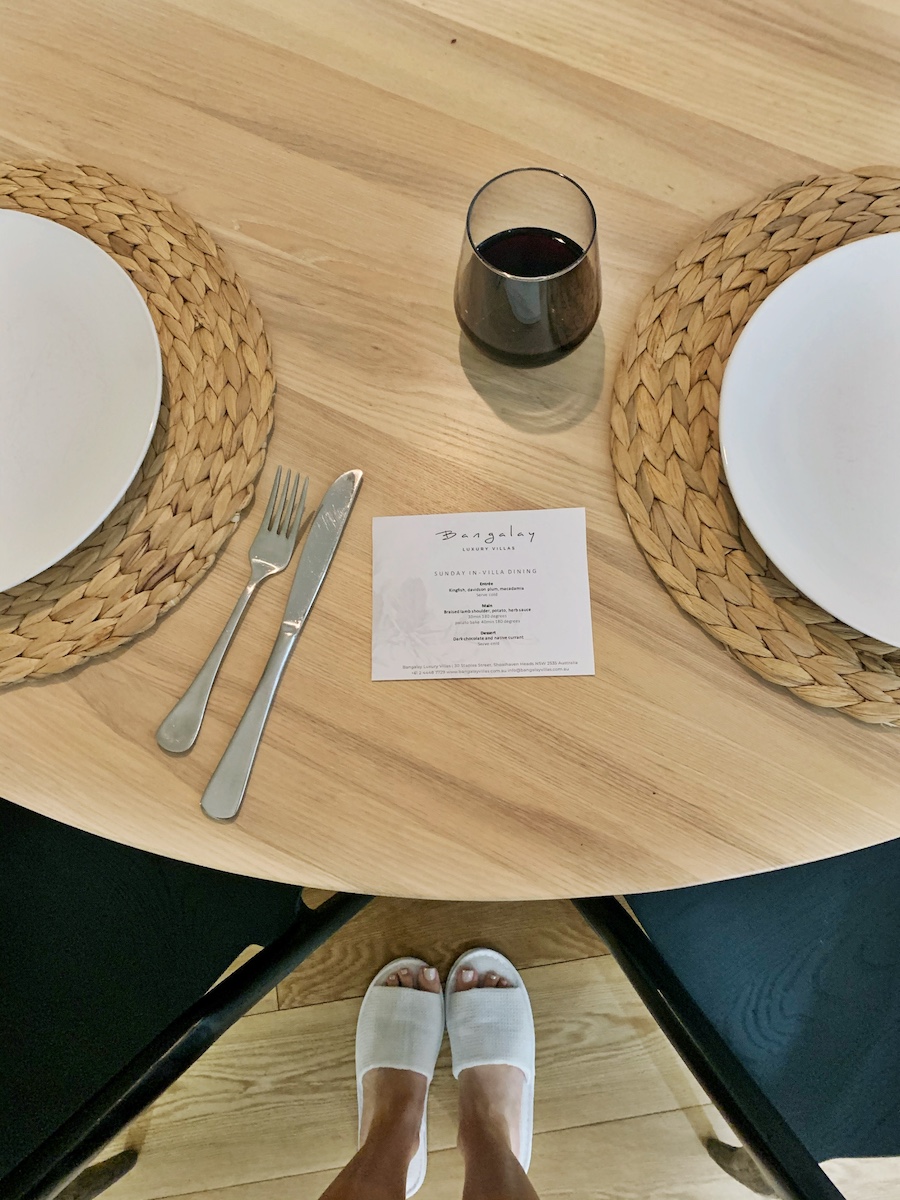 What to do
• Kiama blowholes: No trip to Kiama is complete without seeing the famous blowhole (it's one of the biggest in the world!) and walking the beautiful coastal track. The Little Blowhole (on nearby Tingara Crescent) is also worth the quick drive before you continue onto the day's adventure. It goes without saying – selfies are obligatory here.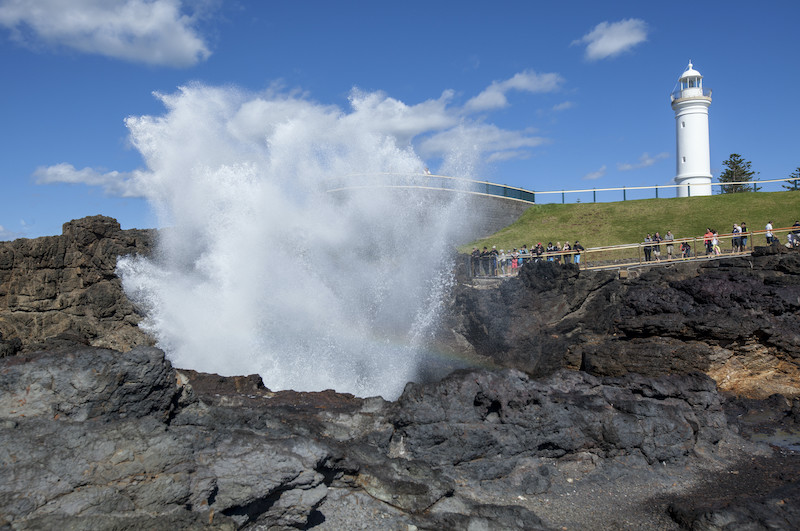 • Pit stop in Berry: You can't drive through Berry and not pull the car over. Whether it's for a donut at the beloved Berry Donut Van (the #1 pit stop in Australia according to the 2019 Wotif Uniquely Aussie Awards), a quick peruse of a cute homeware store (Few and Far is one of my personal favourites!) or a steak and wine at the lively Great Southern Hotel, Berry is one of the cutest regional villages in NSW.
• Silos Estate: Conveniently located on the Princes Hwy, Silos Estate is one of the most well-regarded wineries on the NSW South Coast. Head on into the Cellar Door for a 45-minute wine tasting or visit the estate's Alpaca Centre (yep, there's a whole gang of the fluffy fellas here!).
• Seven Mile Beach: Go for a swim, walk along the water, curl your toes in the sand – it's beautiful no matter what way you choose to enjoy it. And, true to its name, there are 12kms of coastline on which to do just that!
Where to Stay
• Bangalay Luxury Villas: It's very likely you've seen photos of this stunning resort in your Instie feed – it's too chic not to take a snap. It's location is pretty noteworthy, too: next to Seven Mile Beach National Park and Shoalhaven Heads Golf Club, it's hard not to feel relaxed as soon as you arrive – you're literally steps away from the beach. The rooms are decorated in a coastal chic vibe and have this luxurious yet homely feel about them. Helpfully, your stay includes a complete kitchen, including wall oven and microwave, full laundry, fireplace, sun filled, under floor bathroom heating, air conditioning, TV, parking, Tesla charging station and access to the resort's luscious pool (yep, there's barely any stone left unturned!). Basically, there's everything you could ask for plus more, making for the perfect stay regardless of season.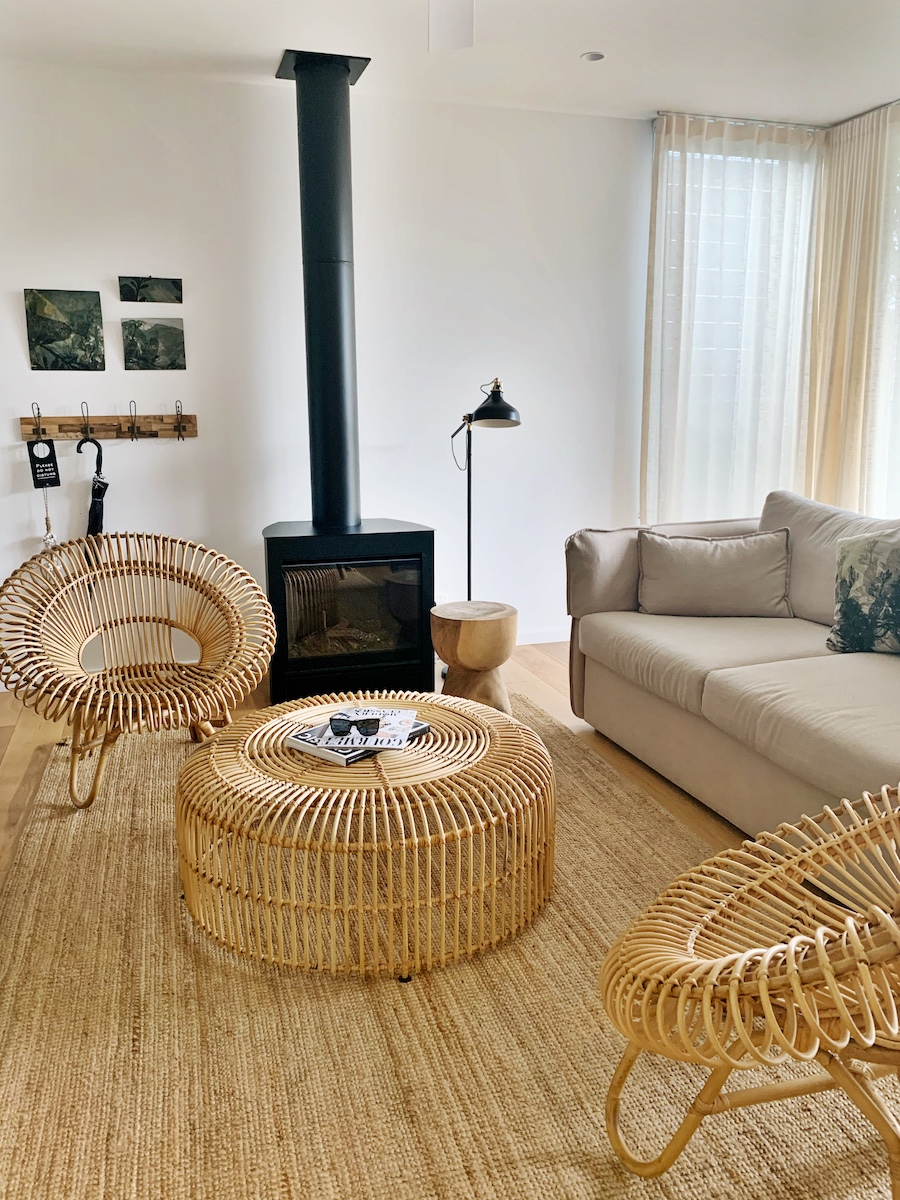 Day three: Jervis Bay, Hyams Beach, Sydney
Where to eat
• Bangalay Luxury Villas: the complimentary grab and go breakfast is always a good option when you've got a jam-packed morning – their own granola blend or freshly baked pastries are my picks!
• Huskisson Bakery: this trusty local spot has tasty and reliable goodies and some exceptionally delicious pies.
• Robertson's Pie Shop: I know what you're thinking: two pie recommendations in one day? Don't think about it, just do it! You won't regret it. This one is a convenient stop on your trip back to Sydney – just make sure you get there before they close at 4pm.
What to do
• Jervis Bay Wild: For lovers of the outdoors, whale watching should be top of your list and the team at Jervis Bay Wild are some of the best operators in the business. May to September are generally the best months for whale watching in Australia but the Jervis Bay season is longer than most, running until the end of October. We had epic conditions on the day we went out and were lucky enough to be entertained by a mum and bub for forty minutes – as Anthony, our skipper put it, the baby whale wanted to backflip all the way back to Antarctica! The whole experience is two hours long and we loved it, appreciating it that little bit more knowing natural beauty like this is so close to home.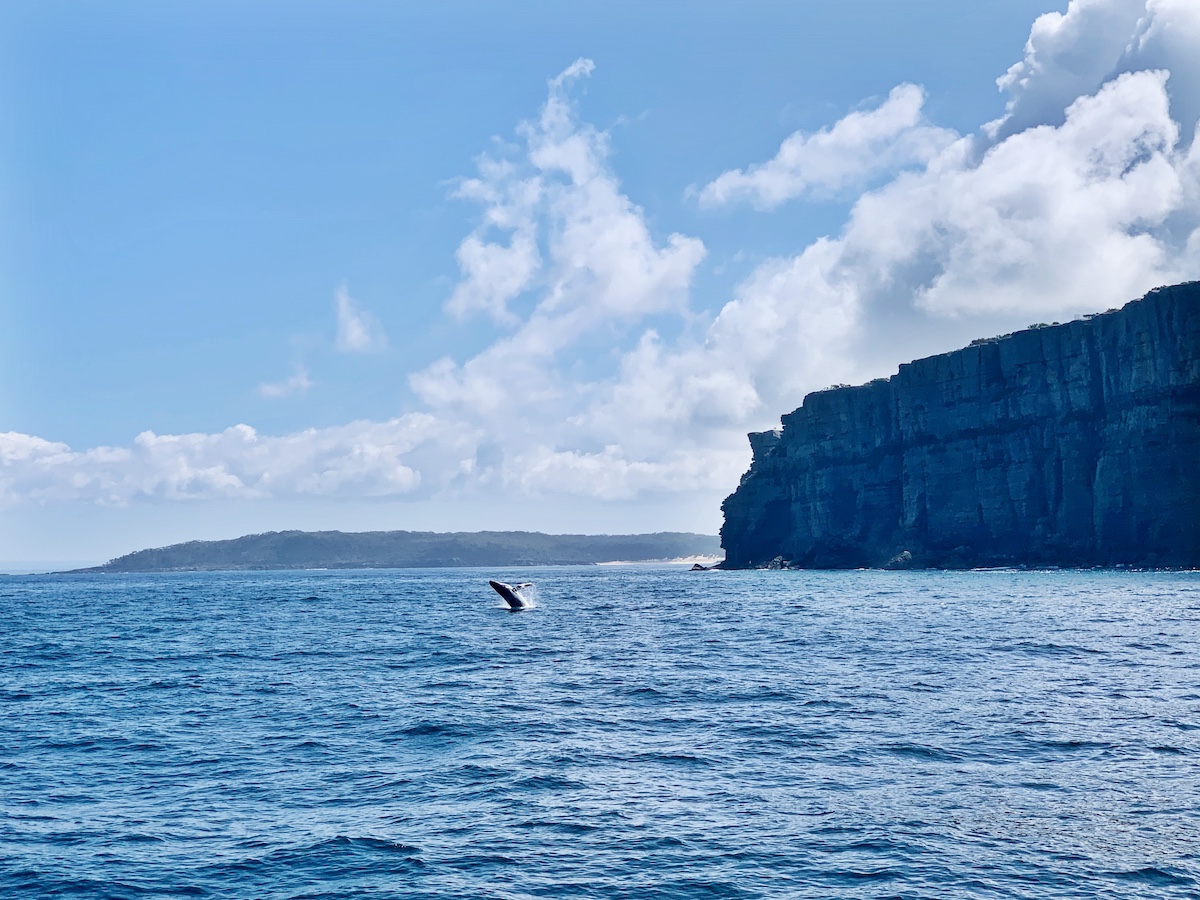 • Djiriba Waagura Indigenous Tour: A stand out of the entire trip and one I'd highly recommend you add to your own itinerary is the Djiriba Waagura Indigenous tour. The team aims to strengthen Aboriginal culture by inspiring connectedness through their educational program. Our experience is led by Raymond Timbery, who guides us through the stunning bush adjacent to the Jervis Bay Maritime Museum, teaching us about bush tucker and looking after the land, encouraging us to ask questions from the minute our tour begins. It's an incredibly insightful experience and we leave feeling that sense of connectedness to the Aboriginal culture – outcome achieved!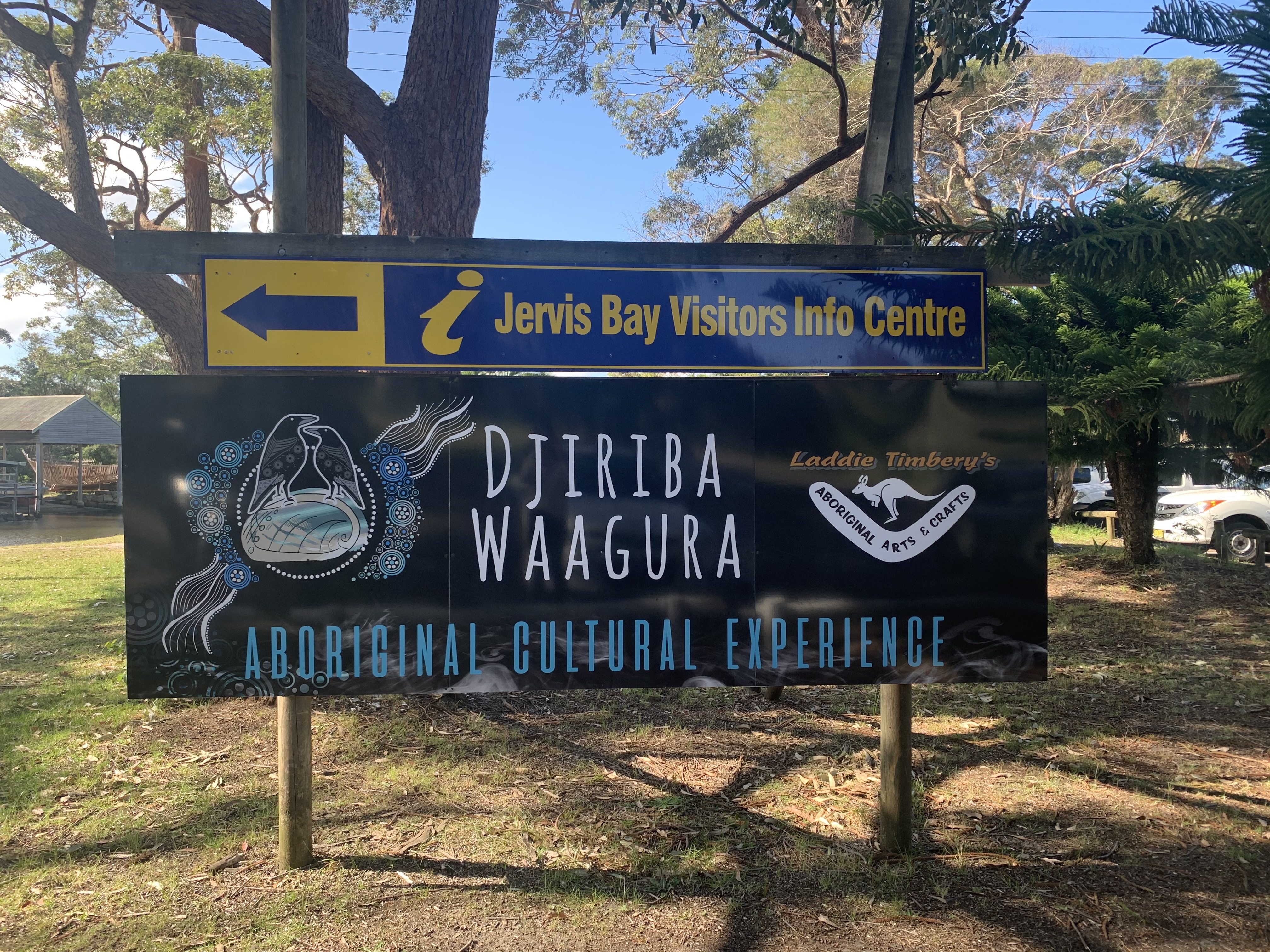 • A trip to the beach: One place you have to visit within Jervis Bay National Park? The beach, of course! While Hyams Beach is the obvious choice (and an excellent one at that), Ernie, a lovely retired chap we met on our whale watching tour tells us to visit Greenfields Beach – that we do, and this hidden gem certainly does not disappoint!
Aliisa was a guest of Destination NSW but all opinions remain her own
PLAN YOUR TRIP TO THE SOUTH COAST
Heads up! Due to COVID-19, government restrictions are in constant review and travel guidelines may change. We strongly recommend that all travellers seek further information about destinations and attractions before scheduling trips or making bookings, take extra care and follow all rules.