Some people love a savoury snack, some can't resist a sweet one… whatever your fave type of treat, it's pretty hard to deny the deliciousness of chocolate! If you want to up the indulgence factor of your next getaway, I've rounded up 10 mouth-watering experiences centred on this 'food of the gods' that even the pickiest sweet tooth won't be able to resist.
1. Wine and chocolate pairing at ChocoVino, SA
Is there a better pairing than chocolate and wine? At Hahndorf Hill Winery, you can combine the two and take your tastebuds on a journey around the world. Pairing some of the most delicious blocks and drops from Australia and France, ChocoVino can be booked as part of a wider tour of Adelaide Hills.
Stay nearby: Sticky Rice Villas – Take the getaway indulgence a step further at this super zen retreat in the Adelaide Hills. Rooms here are inspired by soothing Balinese and Japanese-style architecture, so you'll fell like you've taken a trip to another country, let alone another town!
2. Fair trade chocolate tasting at Zokoko, NSW
In Sydney's West, at the edge of the Blue Mountains, is Zokoko, where chocolatier Michelle Morgan and her mechanical cacao nib crusher Molly have been creating delicious chocolate since 2009. Michelle takes a bean-to-bar approach with her blocks, keeping in contact with the cocoa farmers to create a fair AND delicious product 😋 The decadence doesn't have to stop there, especially if you book a stay at Crowne Plaza Hawkesbury Valley. Their signature Coco Cream Body Masque at the on-site Villa Thalgo spa uses cocoa seed-infused oil… drool!
Stay nearby: Crowne Plaza Hawkesbury Valley – Need more convincing than a delicious spa treatment? Well, I've got four words for you: indoor pool and sauna. (Say no more, right?)
3. A Willie Wonka affair at Charley's Chocolate Factory, QLD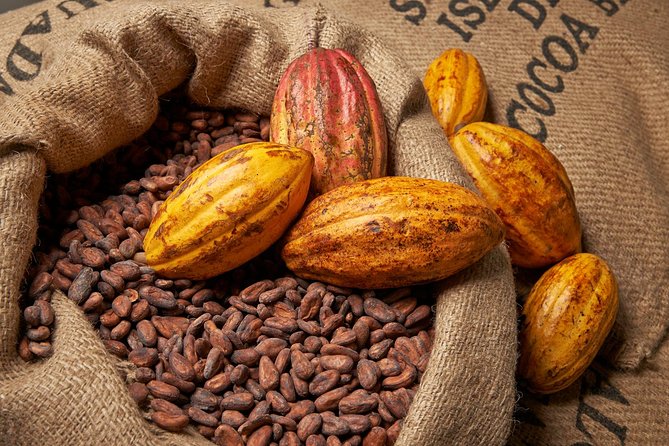 Indulge your childhood fantasy with a chocolate tour at Charley's in Mission Beach — no golden ticket required! On a three-hour tour, you can follow the entire journey of chocolate-making from the cocoa tree to the finished product. You can also taste cocoa nibs, take part in making chocolate yourself, see a cocoa tree plantation and, most importantly, do plenty of taste testing! While there's no Wonka to be seen, the guides are extremely knowledgeable and passionate about chocolate (who isn't?). Tours run every Thursday and Sunday.
Stay nearby: Boutique Bungalows – You'll find a palm-fringed pool and some pretty comfy suites at this little stay, right across the road from Mission Beach. Also, free WiFi never goes astray on a relaxing holiday 😉
4. Tasting the full menu at The Margaret River Chocolate Company, WA
Are you a total chocolate obsessive? A trip to the Margaret River Chocolate Company will have you covered. This factory and store sells everything from chocolate lip balm to chocolate soap and chocolate massage oils. There's even an exclusive chocolate club to join for the serious chocoholics. Still need more chocolate? The High Tea at Abbey Beach Resort has mini chocolate fondue with marshmallows and strawberries every weekend. Sign us up 🍫
Stay nearby: Abbey Beach Resort – High tea is a drawcard, sure, but this stay also has a few others… a HUGE outdoor pool (as well as a dedicated kids one), as well as a sauna, hot tub and tennis court. You'll barely even see the kids 😆
5. Hunting down the treats on the Chocoholics Walking Tour, VIC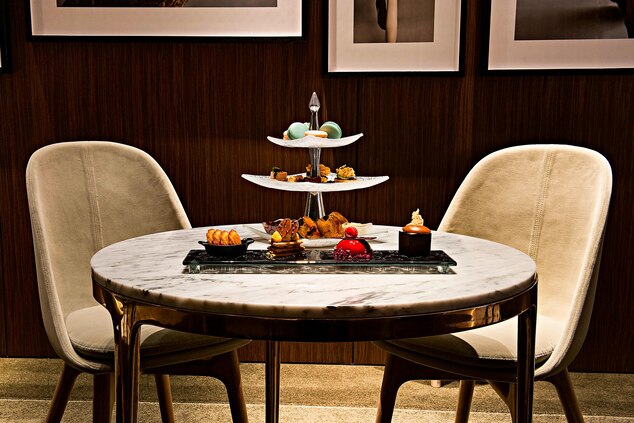 Learn some of Melbourne's sweetest hidden secrets on one of the many chocoholic tours run by self-confessed chocoholic Suzy Wharton. Walk off the calories you're about to consume as you wander to the Block Arcade to meet your guide, before visiting five secret spots, meeting chocolate makers, and of course, sampling the good stuff. After the tour, be sure to try the Chocolate Box High Tea at Sheraton Towers Melbourne.
Stay nearby: Sheraton Towers Melbourne – A full-service on-site spa, steam room, indoor pool and awesome city views makes for the perfect Melbourne stay if you ask me!
6. Chocolate facials at Port Douglas, QLD
Any excuse to go to Port Douglas works for me, and a stay at Oaks Port Douglas Resort will satisfy both your hankering for a tropical getaway as well as your sweet tooth. The on-site spa offers a delicious — and edible — chocolate fondue facial made by a master chocolatier. Talk about tasty (and relaxing!). Complete your relaxing holiday experience with a drink from the swim-up bar… or a chocolate brownie from on-site restaurant Oak and Vine.
Stay nearby: Oaks Port Douglas Resort – Bright, sunny rooms and an outdoor lagoon-style pool shaded by palms. You can't get more Port Douglas than this! (Except for the swim-up bar 😋)
7. Perfect your skills at Chocolate Country, QLD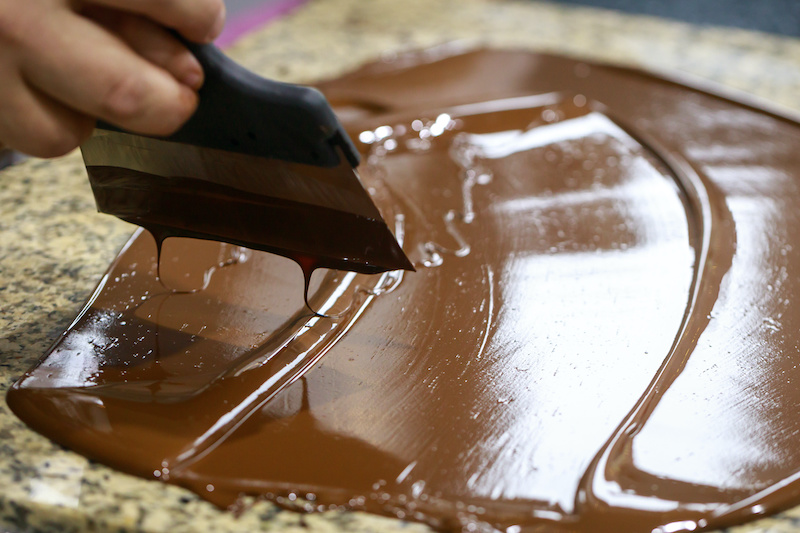 Make your way to Montville to get the inside scoop on chocolate with a chocolate workshop taught by master chocolatier Julie Walters. You'll become a master at the tricky technique of chocolate tempering and even make your own chocolate to take home. (Don't forget to nab their signature hot chocolate kits on the way out for later). Still got room for more? Drop into nearby Mayfield Patisserie & Chocolates for a coffee and extra sugar fix, as well as Fudgyboombahs, just 200 metres away, which offer 65 different fudge and nougat varieties.
Stay nearby: Lovestone Cottages – The best way to round out your trip? With a romantic package at Lovestone Cottages, where they gift guests complimentary handmade local chocolates on arrival when you opt for the Indulgence Package.
8. Cheese and chocolate in the Hunter Valley, NSW
A visit to Morpeth is a must for chocolate lovers. Not only does the historic Bronte Boutique Hotel now have chocolatier Donna Archer and her delicious store Donarch Fine Chocolate on-site but each July, there's an entire festival dedicated to two of the world's greatest treats – the Hunter Valley Cheese and Chocolate Festival! Be sure to try Donna's signature raspberry heart when stepping in for a sweet treat.
Stay nearby: Bronte Boutique Hotel – This heritage-style stay was built in 1822 and you can feel the history in the Victorian-style interiors. The open fireplaces and soaring ceilings add that wonderful historic feel, too!
9. Seasonal indulgence at Chocolate Winterfest, TAS
There's something pretty special about chocolate and cold weather. In August, Tassie's northern town of Latrobe becomes delightfully sweet with the celebration of the Chocolate Winterfest. Getting choccie-covered fingers is just the start of the festivities here – the Chocolate Wonders of Wearable Art Competition is a local favourite, where entrants can get their chocolate on… literally!
Stay nearby: The Grand on Macfie – The grandest part of this stay is the beds, I'd say – think big four-posters with velvet adornments! Plus, every room has a coffee maker and fridge and every stay comes with free brekkie.
10. An immersive experience on Phillip Island, VIC
Aside from the resident Little Penguins, Phillip Island is perhaps best known for its chocolate factory. Way more than just a factory, Panny's Amazing World of Chocolate is a series of interactive experiences that will delight kids big and small. The world's biggest chocolate waterfall, a tiny town made of chocolate you can drive a model train through and an entire tonne of chocolate for you to lift… the choccie-themed activities are endless! You can even make your own weird and wacky chocolate creation.
Stay nearby: Ramada Resort by Wyndham – Although there's plenty to do on Phillip Island, you may not want to leave this kitted-up hotel. Between the two tennis courts, sauna and on-site restaurant and bar, you'll be pretty busy!
Heads up! Due to COVID-19, government restrictions are in constant review and travel guidelines may change. We strongly recommend that all travellers seek further information about destinations and attractions before scheduling trips or making bookings, take extra care and follow all rules.
PLAN YOUR CHOCOHOLICS GETAWAY