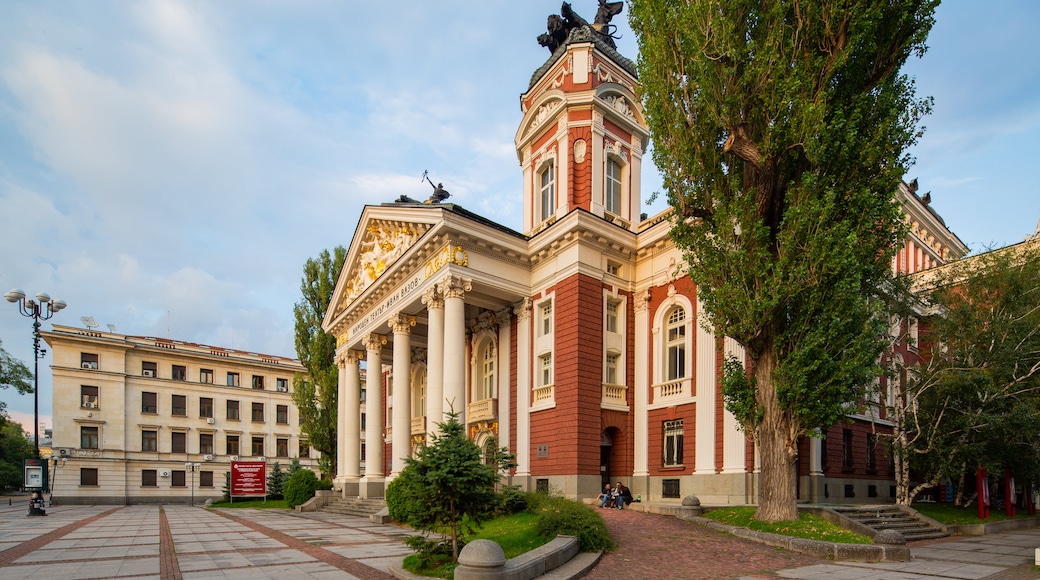 Sofia Holiday Packages
Sofia, Bulgaria, has all the history, architecture and entertainment you'd expect from a capital city, but with a few flavours you might not expect.
Our Sofia packages are your gateway to a cosmopolitan adventure with a little Turkish, European and Russian flair.
Things to Do in Sofia
We hope you like churches, because Sofia is chockablock with 'em. The Church of Saint George may not look like a model with its squat rotundas, but its history is fascinating. The oldest building in Sofia, it has stood since the Roman Empire in the 4th century. Set among the ruins of an ancient city, yet surrounded by high-rise apartments, it captures the juxtaposition of old and new that you'll see throughout your holiday in Sofia.
One of the most popular destinations for Sofia holidays is the impressive, Russian Orthodox-style Saint Alexander Nevsky Cathedral, one of the biggest Eastern Orthodox cathedrals in the world. The inside is "marble-ous", with Italian tiles, Brazilian onyx and of course, plenty of gold. Next, hoof it over (or take the Sofia car hire you booked with Wotif) to the fairy-tale Church of Saint Nicholas the Miracle-Maker, with its soaring gold and green spires and ornate woodwork.
Shopping, Dining & Nightlife
You may not see any divine miracles, but you can work plenty of miracles with your bank account. Find local handiwork at the Centre of Folk Arts and Crafts, located in the former Royal Palace. Bulgaria is known for its rose oil make sure you pick some up to remind you of your Sofia holiday. You can also find traditional hand-woven rugs, jewellery and Bulgarian music to play at your next party.
A kilometre northwest, shop and eat cheese at the same time at the Central Hali Market—and who wouldn't want to do that? On the ground floor, pick up banitsa pastry and kashkaval cheese, then browse the shops on the upper floors. (You can pick up some rkatsiteli wine too, but you'll need to learn how to pronounce it first—and it's better to save that for later.) For a sit-down meal, head to the city centre, where you can dine with a view from the top of a hotel.
After a downtown dinner, you're already in the right place for the nightlife. You could be raging until 5 a.m., so fuel up with some strong, Turkish-style coffee (or taste the real thing by adding an Istanbul package to your holiday). Cafes will close around midnight, and the clubs will take it from there. Once you're caffeinated, head to the bar and order up a rakia, the drink of the people throughout the Balkans. Then hit the clubs! You can find everything from reggae to bumpin' bass beats to chalga, the local pop-folk mashup.
What's Next?
You need a little variety, and Bulgaria is sure to spice up your routine. Wotif has the best Sofia deals around, so you can book your holiday from the comfort of the chair you're sitting in. Soon enough, you'll be walking the cobblestone streets of the city that "grows, but does not age".
Things to do in Sofia
Turn off your laptop and start packing your suitcase. There's a whole world full of unforgettable moments out there, and it's time to see what it's all about.
We've pulled together a list of awesome Sofia activities for you to have a gander at:
Top Sofia hotels
Lowest nightly price found within the past 24 hours based on a 1 night stay for 2 adults. Prices and availability subject to change. Additional terms may apply.