Top Phuket holiday packages
4.5-star property
Andaman White Beach Resort
8.6/10
Excellent! (505 reviews)
10 Jul - 15 Jul
5 night stay
Adelaide (ADL) to Phuket (HKT)
Jetstar • Direct return • Coach
Price was AU$2,909, price is now AU$2,317 per person
weather was terrible when we stayed and beach was really dirty with rubbish washed up on the sand. Room was ok but a bit dated. Probably won't stay here again.
Reviewed on 31 May 2022
4.0-star property
The Leaf Oceanside
8.6/10
Excellent! (309 reviews)
24 Jul - 29 Jul
5 night stay
Melbourne (MEL) to Phuket (HKT)
Scoot • Direct return • Coach
Price was AU$1,268, price is now AU$877 per person
We loved the resort not to big to be personable, friendly staff and a greta location
Reviewed on 25 Aug. 2019
5.0-star property
Impiana Private Villas Kata Noi
8.6/10
Excellent! (115 reviews)
15 Jul - 22 Jul
7 night stay
Brisbane (BNE) to Phuket (HKT)
Jetstar • Direct return • Coach
Save 100% on your flight
Price was AU$4,830, price is now AU$3,416 per person
Facilities: Top of the line; Value: Great deal, Fantastic; Service: Flawless, Remarkable, Phenomenal; Cleanliness: Spotless, Immaculate, Beautiful;
Reviewed on 12 Nov. 2013
4.0-star property
Impiana Resort Patong
8.2/10
Very Good! (612 reviews)
4 Jul - 11 Jul
7 night stay
Melbourne (MEL) to Phuket (HKT)
Jetstar • Coach
Phuket (HKT) to Melbourne (MEL)
Jetstar Asia • Coach
Price was AU$2,257, price is now AU$1,758 per person
Location location!! with all the restaurant and Cafe the other side access to the beach very rare to have a location like this. Bathroom is a little bit tired when taking shower, the big shower head on top leaking the cold water during the shower all the time. night time no enough pressure for the water to have a good shower. In the morning will be okay again. to have a bath will be very difficult at night. Water pressure need to be adjust.
Reviewed on 9 Oct. 2019
5.0-star property
Banyan Tree Phuket
9.2/10
Wonderful! (674 reviews)
15 Jul - 22 Jul
7 night stay
Brisbane (BNE) to Phuket (HKT)
Jetstar • Direct return • Coach
Price was AU$3,850, price is now AU$3,075 per person
The villas have their own small yard in which the pool, an outdoor dining area and sunlounges can be found. The villa itself is spacious for two and the decor and interior design is unmatched - a fusion of modern and classic Thai architecture. The bed is extremely comfortable the bathroom enormous. I cannot say enough about the staff and grounds around the resort. It is a long distance in to the city and I found dining and sight seeing of the rest of Phuket to be a little more challenging - but in fact that was a plus sometimes also. Bang Tao is much quieter than the craziness of Patong. Great for families and for lovers like we were.
Reviewed on 24 Jun. 2022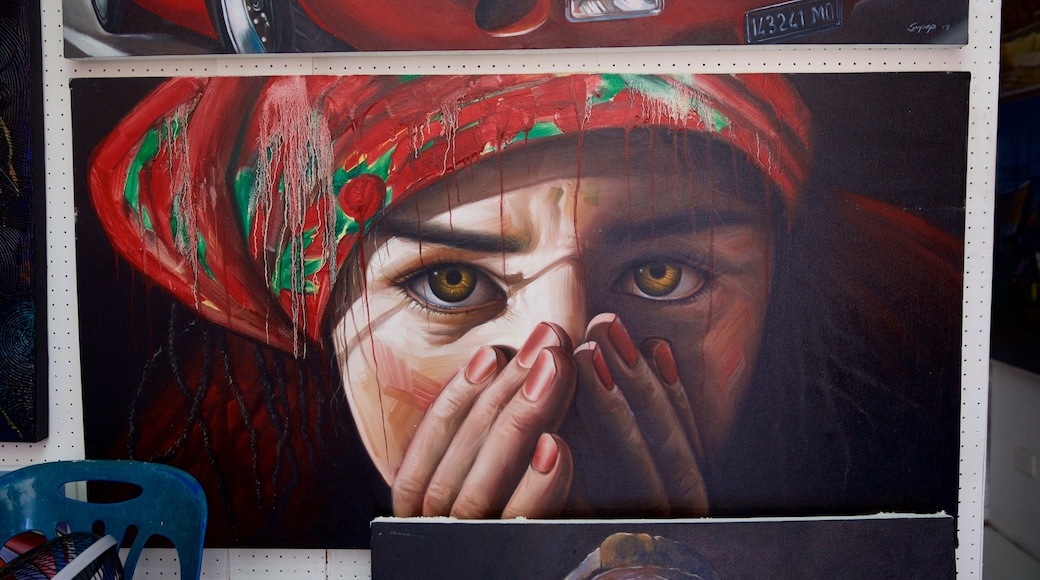 Book your Phuket holiday
Phuket Holiday Packages
Pronounced "pu-ket" and not the way you'd probably like to say it, this island province sits off the west coast of Thailand in the Andaman Sea and is about as picturesque a place as you can think of. There's kilometres upon kilometres of white sand beaches lined with lush tropical forests and beachfront towns where all-night parties continue well into the next day. Sounds freaking awesome, doesn't it? We think so, and can't imagine why you wouldn't either. Browse Wotif's incredible list of Phuket holiday packages and book yours the second you're done reading this.
Fun in Phuket
If we had unlimited time, then we might be able to let you know about every fun thing there is to do in this part of Thailand. But time is of the essence, so we're just going to lay out a few of the things we think are must-dos that will make your Phuket holiday that much better. Snorkelling, surfing, fishing, jungle hikes and full moon parties. Anything else?
Phi Phi Islands – If you thought the beach scenes from the DiCaprio movie The Beach were filmed on some Hollywood soundstage, you're wrong. They were filmed on the sand of these almost too-good-to-be-true islands just off the Phuket coast. You want to go snorkelling? The crystal clear water here makes for perfect conditions. You want to paddle a longtail boat? Not a problem. What about doing nothing on a beach? Take your pick from any number of popular or secluded stretches of sand to bronze on.
AC's Phuket Fishing Park – Have you ever wanted to catch a fish that's roughly the size of a motor bike? Just sign up for a day of freshwater fishing at AC's and you'll have the biggest arapaima you've ever seen on the end of your line in no time.
Siam Safari Nature Tours – Riding atop a massive elephant is crazy. It's not feasible. There's no way you can do that! Just kidding—of course you can do that. Book one of our Phuket car hire deals and make your way to this remarkable experience deep in the jungle. You'll come face-to-face with these magnificent beasts and will even be able to climb atop one for a trek through the jungle.
Patong – The largest beach town on Phuket is also home to some of the wildest shows on earth. Catch a show at Simon Cabaret and then do your best to process what in the world you just witnessed.
Fasten your seatbelt, browse Wotif's ridiculous offers on Phuket packages, and book one now. You should've booked one a long time ago, but that's neither here nor there. Send us a postcard.
Top Phuket hotels
Lowest nightly price found within the past 24 hours based on a 1 night stay for 2 adults. Prices and availability subject to change. Additional terms may apply.
Recommended cities for you